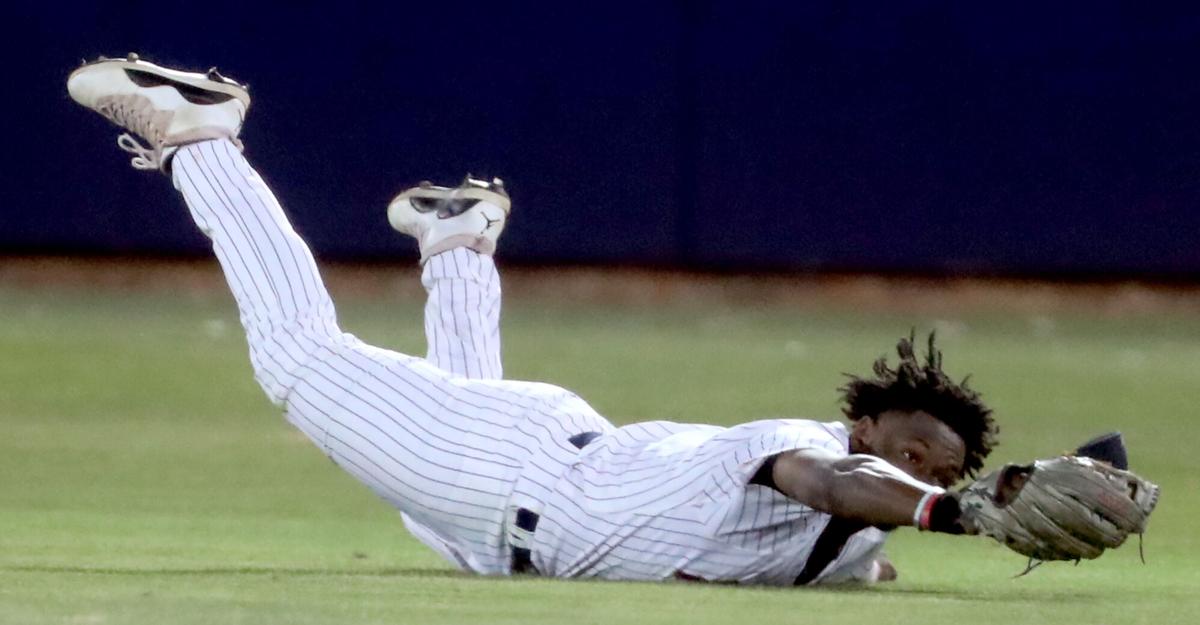 Arizona couldn't have started its NCAA Tournament opener much worse.
The Wildcats, seeded fifth overall in the tournament, allowed two runs in the first inning to Grand Canyon. In the top of the second, they yielded two more.
Then Donta' Williams saved a run, the game and perhaps the season.
Williams' latest defensive masterpiece stopped the bleeding and gave Arizona a lifeline. The Wildcats chipped away at the Lopes' lead, eventually overtook them and survived a late rally for a 12-6 victory in front of a record crowd of 5,434 at Hi Corbett Field.
"Whatever ball comes my way, I feel like I should catch," Williams said. "You can change the game in so many different ways. I feel like defensive plays create energy. ... It just gets the team going."
Williams was hardly the only hero Friday night. Third baseman Tony Bullard continued his late-season tear by going 3 for 5 with three RBIs; outfield sub Tanner O'Tremba went 3 for 4, including the go-ahead two-run home run; and the bullpen bailed out starting pitcher Chase Silseth.
Arizona (41-15) next will face UC Santa Barbara in the winners' bracket at 7 p.m. Saturday. UCSB, the No. 3 seed in the Tucson Regional, defeated Oklahoma State 14-4 earlier Friday. OSU and GCU will square off in an elimination game Saturday afternoon.
"We're familiar with them. We've been working on them all week," UA coach Jay Johnson said. "They put a lot of pressure on Oklahoma State. That's their game. They're playing as a really confident team right now, so it's gonna be awesome tomorrow night.
"It should be a great crowd again, two really quality teams going against each other – exactly what you envision this regional to be."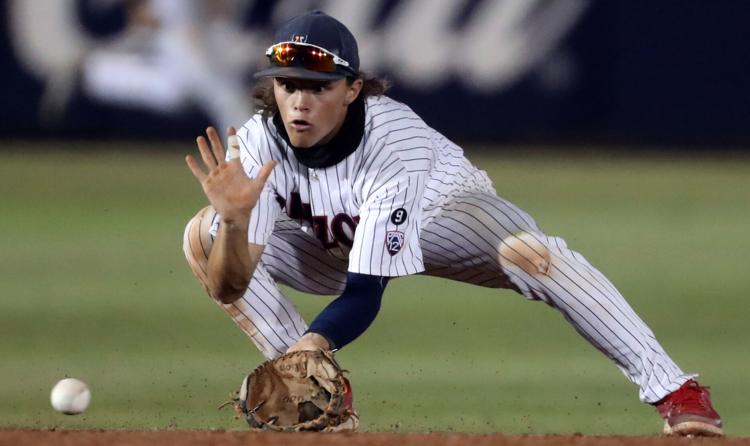 As had been the case throughout the season, Silseth took the mound for Arizona on a Friday night. Unlike most of his previous starts at Hi Corbett, Silseth struggled.
After retiring the first two batters of the game, Silseth allowed four consecutive hits. Only two were hit hard, but no matter: GCU had a two-run lead.
In the second, the Lopes again got to Silseth with two outs. A single and a bloop double plated two more runs to make it 4-0.
Elijah Buries then came to the plate with Jacob Wilson on second. Buries, a right-handed hitter, lined a 1-2 pitch to right-center. The ball tailed away from the left-handed Williams, who dove and snared it with a head-first dive. The junior needed all of his 5 feet and 10 inches to make the catch and prevent another GCU run from scoring.
"We all trust Donta' out in center field," O'Tremba said. "He's amazing. There was never a doubt for me when he dove and caught it. I was pretty stoked. I knew it was a huge play."
Sparked by Williams' web gem, Arizona scored in each of the next three innings. Bullard, the reigning Pac-12 Player of the Week, started the rally with a solo home run, his third in three games. Williams drove in the tying run with a groundout in the fourth.
The Wildcats took the lead in the bottom of the sixth on O'Tremba's two-run homer. O'Tremba got the start in left field in place of the injured Mac Bingham (hand). O'Tremba was the only Wildcat with NCAA Tournament experience entering Friday, and it showed.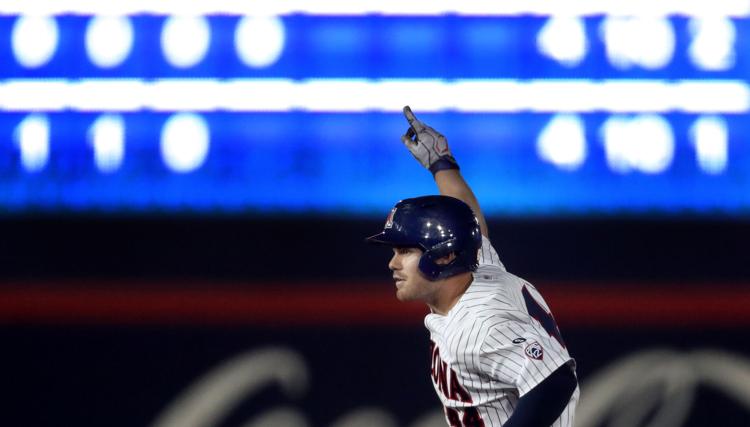 "I believe in Tanner," Johnson said. "He's a great player, I brought him here (from Texas Tech) because I knew he'd make a significant contribution to our team. He did and has."
Two of Arizona's least-experienced players helped keep the Lopes at bay. Freshmen Riley Cooper and TJ Nichols combined to throw 4 1/3 innings of one-run relief after Silseth was lifted in the fourth. Cooper pitched out of a first-and-third, no-out jam in that inning to keep the Wildcats within a run.
"It felt like we needed to switch the momentum of the game," Johnson said, "and I thought Riley did a good job of doing that."
Nichols got the win to improve to 5-3.
Bullard's RBI triple extended Arizona's lead to 7-4 in the seventh. GCU tallied two runs off Gil Luna, including one charged to Nichols, in the eighth to make it 7-6.
Arizona responded with five runs in the bottom half, including a two-RBI single by Kobe Kato.
Before the game, O'Tremba had a message for his teammates.
"When I was slapping hands with everyone," he said, "I just told them to have fun."
"It was a lot of fun," O'Tremba said.
Inside pitch
The players who batted in the No. 5 through No. 9 spots in the UA order combined for 13 hits, 10 RBIs, eight runs and two homers.
Williams singled in the first inning, extending his on-base streak to 42 consecutive games.
Johnson challenged a safe call on a pickoff in the third. The call was upheld. Four plays were challenged in all on Day 1 in Tucson, and only one was overturned.
GCU's intentional walk of Branden Boissiere in the eighth was the first base on balls of the game. The Lopes would walk four batters in all in the inning.
The probable starters for the UCSB-Arizona matchup Saturday night are right-hander Michael McGreevy (9-1, 2.92 ERA) for the Gauchos and lefty Garrett Irvin (5-2, 3.93) for the Wildcats.
Photos: University of Arizona vs Grand Canyon, NCAA regionals
University of Arizona vs Grand Canyon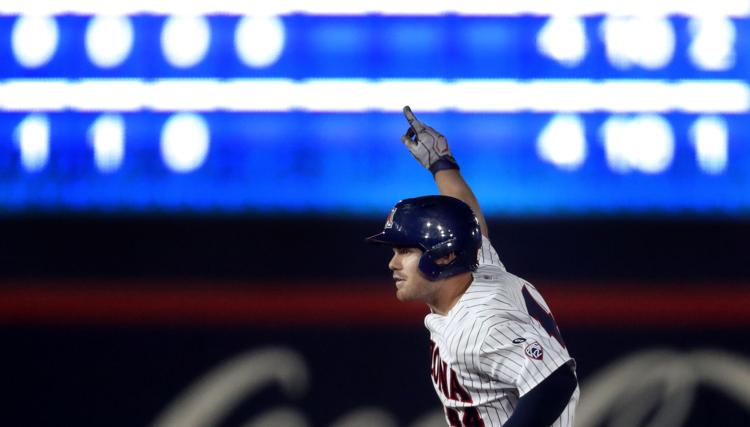 University of Arizona vs Grand Canyon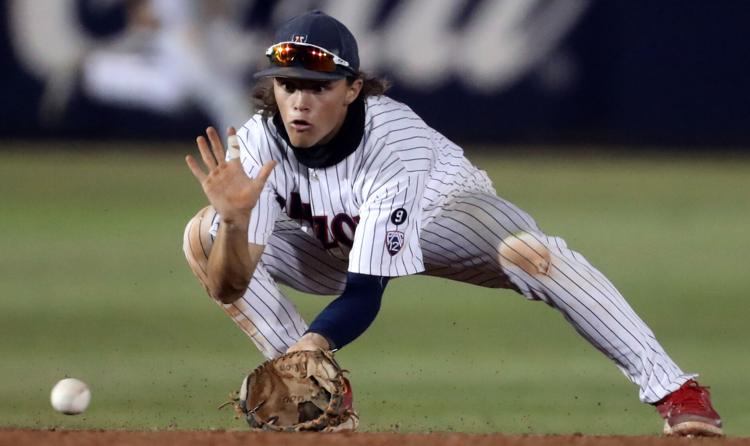 University of Arizona vs Grand Canyon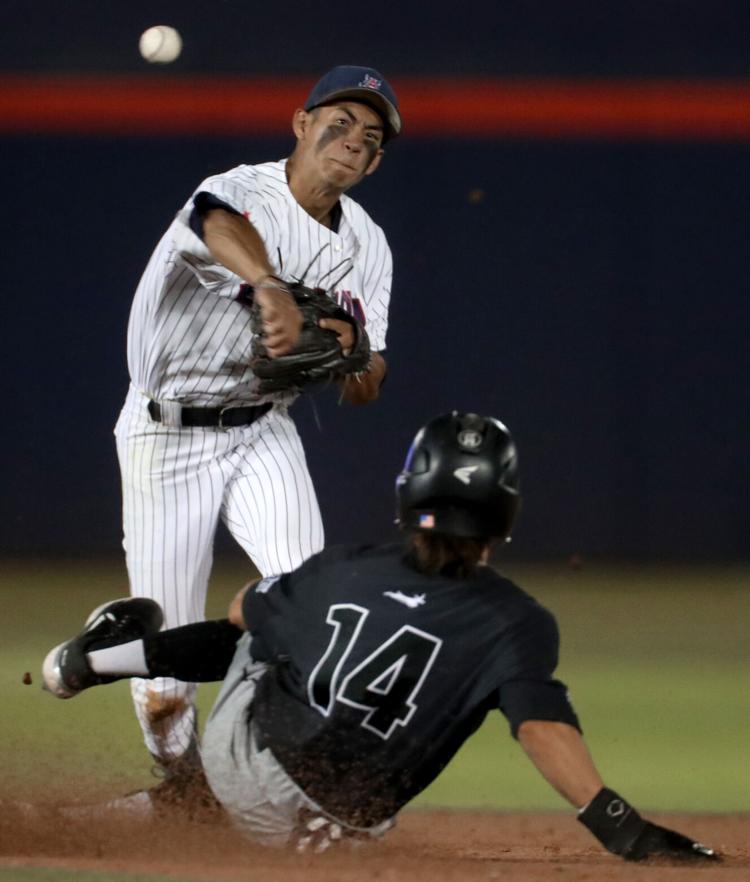 University of Arizona vs Grand Canyon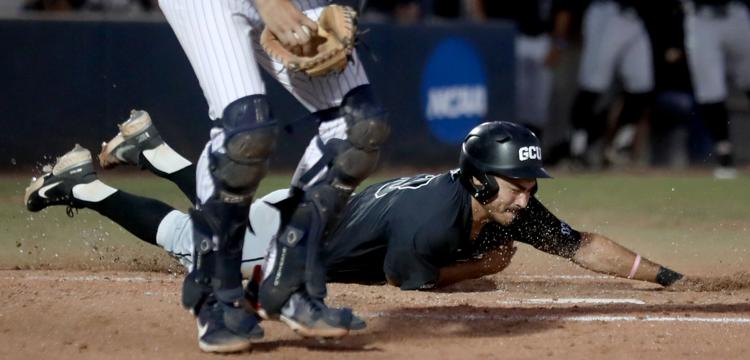 University of Arizona vs Grand Canyon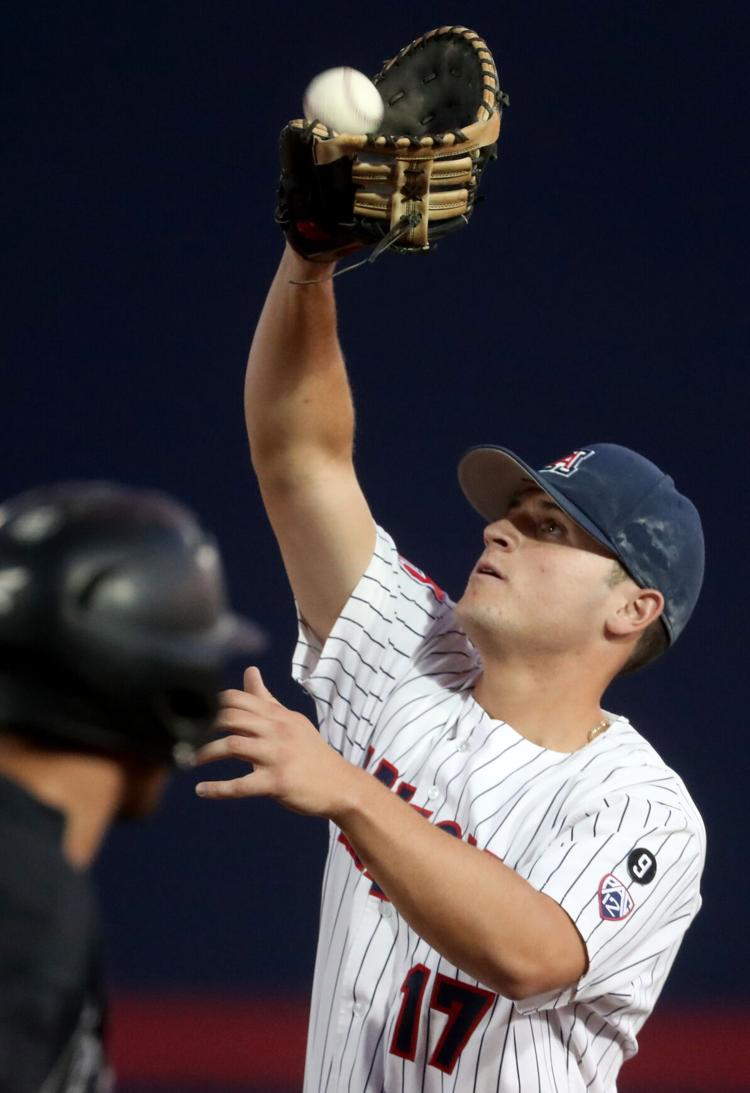 University of Arizona vs Grand Canyon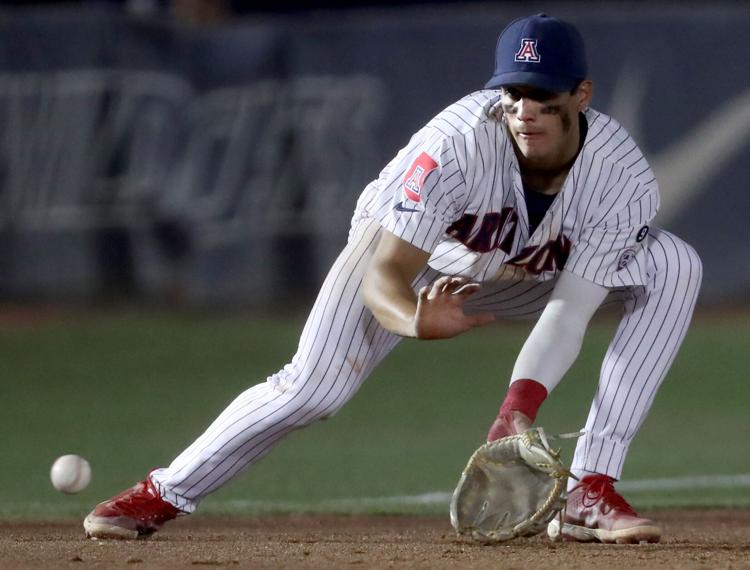 University of Arizona vs Grand Canyon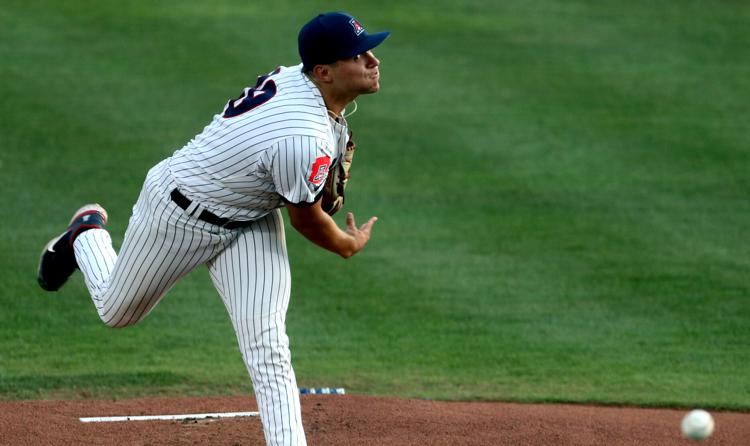 University of Arizona vs Grand Canyon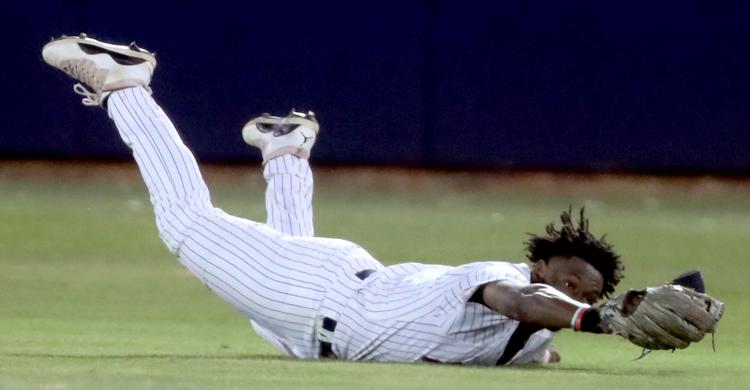 University of Arizona vs Grand Canyon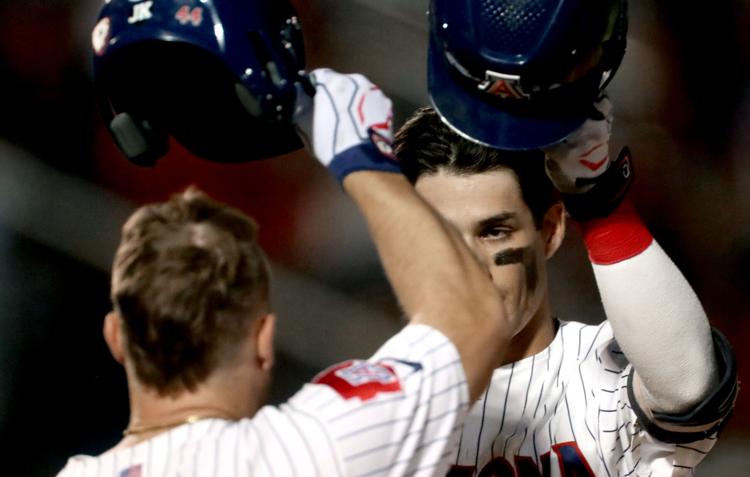 University of Arizona vs Grand Canyon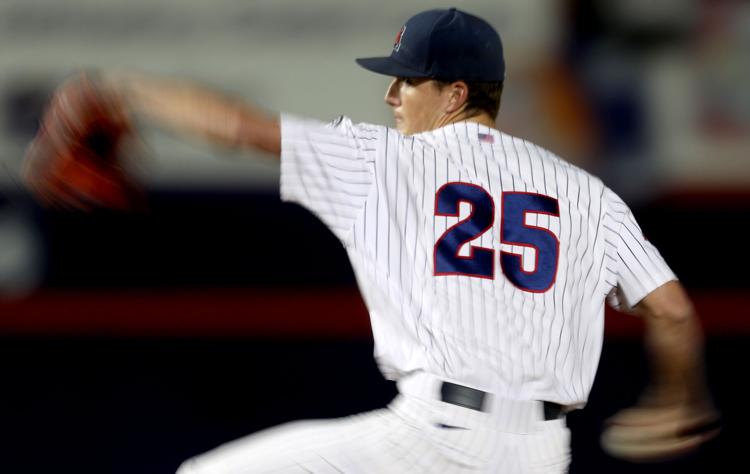 Contact sports reporter Michael Lev at 573-4148 or mlev@tucson.com. On Twitter @michaeljlev