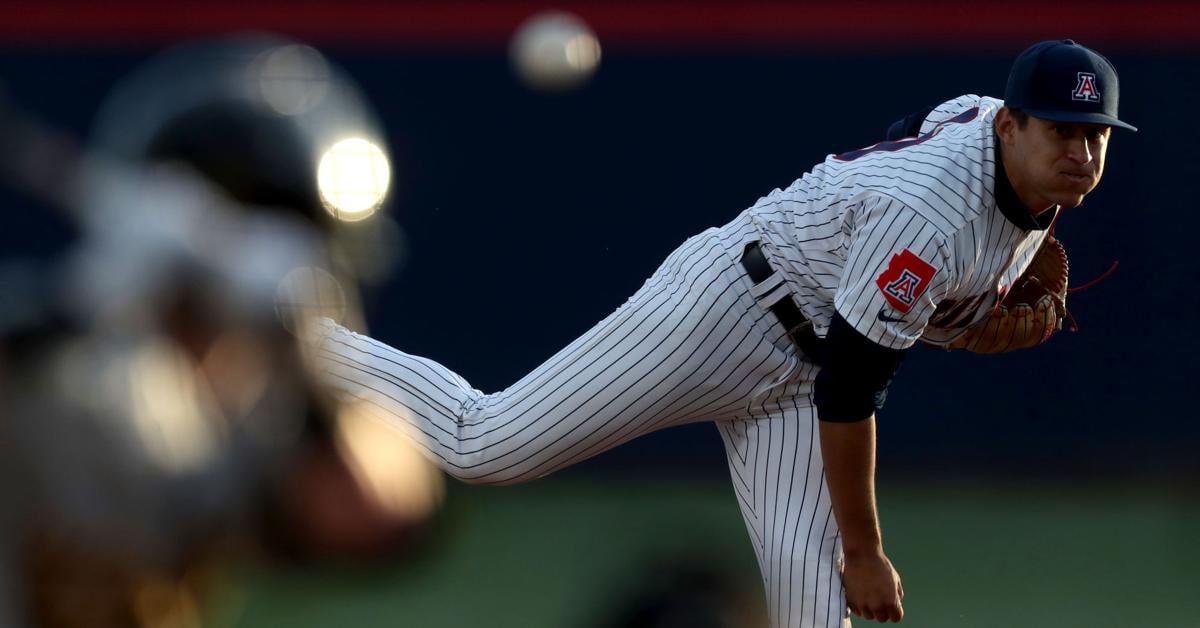 Moments before Thursday's first pitch between Arizona and Wichita State, "The Boys are Back" by Dropkick Murphys blared through the stadium speakers at Hi Corbett Field.
The boys were back after a weekend in Texas. And for the first time in 366 days, so were Wildcats fans.
March 10, 2020, was the last time an Arizona fan attended a UA sporting event in Tucson. Since the COVID-19 pandemic, almost every facet of life has been altered, sent to virtual platforms.
Sports moments were witnessed through cardboard cutouts, television screens and text threads. "U of A" cheers and "Bear Down" chants were relegated to living rooms instead of campuses.
But one thing that remained steadfast the last year: the love of live sports.
Take Bill and Charlene Weber, for example.
The couple from Illinois, both in their mid-70's and graduates of the UA, first circled Thursday's game circled on their calendars in January.
"We knew if they were going to allow us back in, that we'd be there," Bill said, clutching a scoresheet. "We're very fortunate they opened it back up to fans, so here we are."
At the top of the scoresheet, Bill had scribbled "Opening Day: Post-Covid 2021." Of course, it wasn't opening day for the Wildcats — they have already played in 12 games and are in the midst of a nine-game winning streak (now 10 wins after Thursday's 8-5 victory).
But March 11, 2021, was Opening Day for the several hundred fans that showed up to Hi Corbett Thursday night. It's their most anticipated day of the year — the first time in a year they've watched Wildcats baseball in person.
Bill and Charlene have been coming to Arizona every March for the last 20 years. As soon as they got their COVID-19 vaccines at the beginning of the month, they packed their bags and flew out to their winter home located a block from Arizona's campus.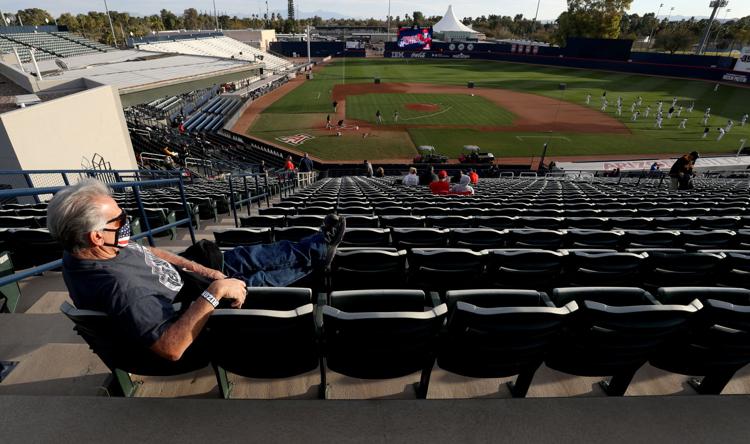 Each March, they attend every Arizona sporting event conceivable.
"Tennis, softball, baseball; whatever is going on in Tucson, we'll go to," Charlene said.
Gina Schulze, 67, and Dale Hibbard, 66, share a similar story. Natives of Minnesota, they fly to Tucson every winter and regularly attend Arizona baseball games in the spring. Gina's son graduated from the UA last year.
"We were so cooped up over the last year, we just wanted to get out. We love the Wildcats," Schulze said. "We're happy to be here and enjoy the game."
As the Wildcats and Shockers got underway, fans dressed in red and blue bundled up underneath blankets gave a loud roar. A picturesque sunset framed the Wildcats' starting nine as they ran out on to the field.
It was roar that had been built up for quite some time.
In the bottom of the third, the Wildcats scratched across five runs to the delight of UA's spirited dugout. For many sports, including Arizona, each team's bench had been the source of energy and support throughout their seasons.
But for the first time in a long time, they weren't the loudest ones in the building.