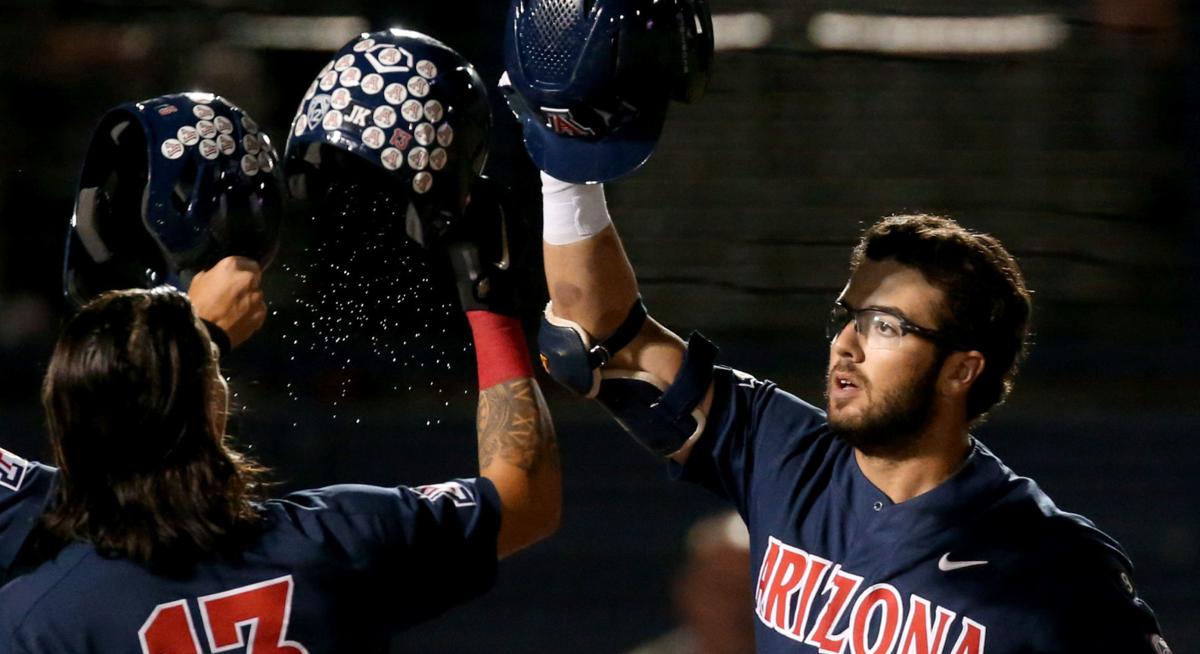 Former Arizona Wildcats catcher Austin Wells has signed with the New Yankees, who selected him in the first round of the MLB draft earlier this month.
"Officially a Yankee!" a freshly shaven Wells tweeted Thursday while sporting a Yankees jersey and cap.
Wells was one of two Wildcats selected in the shortened 2020 draft. The other was fellow catcher Matthew Dyer, who went to the New York Mets in the fourth round.
Wells became the first Wildcat to be named Pac-12 Freshman of the Year after slashing .353/.462/.552 in 2019. He was batting .375 this year when the coronavirus pandemic halted the UA baseball season after 15 games. Wells also became the first UA first-round pick since Kevin Newman in 2015.
All 2020 draft picks will receive their signing bonuses via deferred payments. Up to $100,000 is to be paid within 30 days of signing, 50% of the remaining bonus on July 1, 2021, and the other 50% on July 1, 2022.
When Wells and his fellow draftees will be able to begin their professional careers on the field is less clear. While Major League Baseball plans to begin a shortened season in late July, there are no such plans for the minor leagues. It's more likely than not that 2020 draftees will begin playing pro ball in the fall or in 2021.
Contact sports reporter Michael Lev at 573-4148 or mlev@tucson.com. On Twitter @michaeljlev
Be the first to know
Get local news delivered to your inbox!