The most important pitch of Saturday night's game between Arizona and Utah might have been the last one of the first inning.
The Utes, who had demolished the Wildcats the previous evening, had runners on first and third with two outs. Yield a hit in that situation, and it's "Uh-oh, here we go again." Get an out, and there's hope.
UA starter Quinn Flanagan delivered an 0-2 curveball that froze Briley Knight and ignited the Wildcats. Arizona scored three runs in the bottom of the first and rolled to an 8-0 victory over Utah at Hi Corbett Field.
"We have the magic moment in a game when we win," UA coach Jay Johnson said. "That was it."
Flanagan pitched his first career shutout, yielding six hits and three walks and striking out four. It was the first shutout thrown by a UA starter since Cody Deason blanked UCLA on May 3 of last year.
"Unbelievable," junior second baseman Cameron Cannon said of Flanagan's performance. "I wanted to cry for him because of how proud I was.
"In the beginning of fall, if you would have said he was gonna be a starter for us, I wouldn't have believed it. He's worked his butt off every single day. He's put in the time. It's showing out on the field."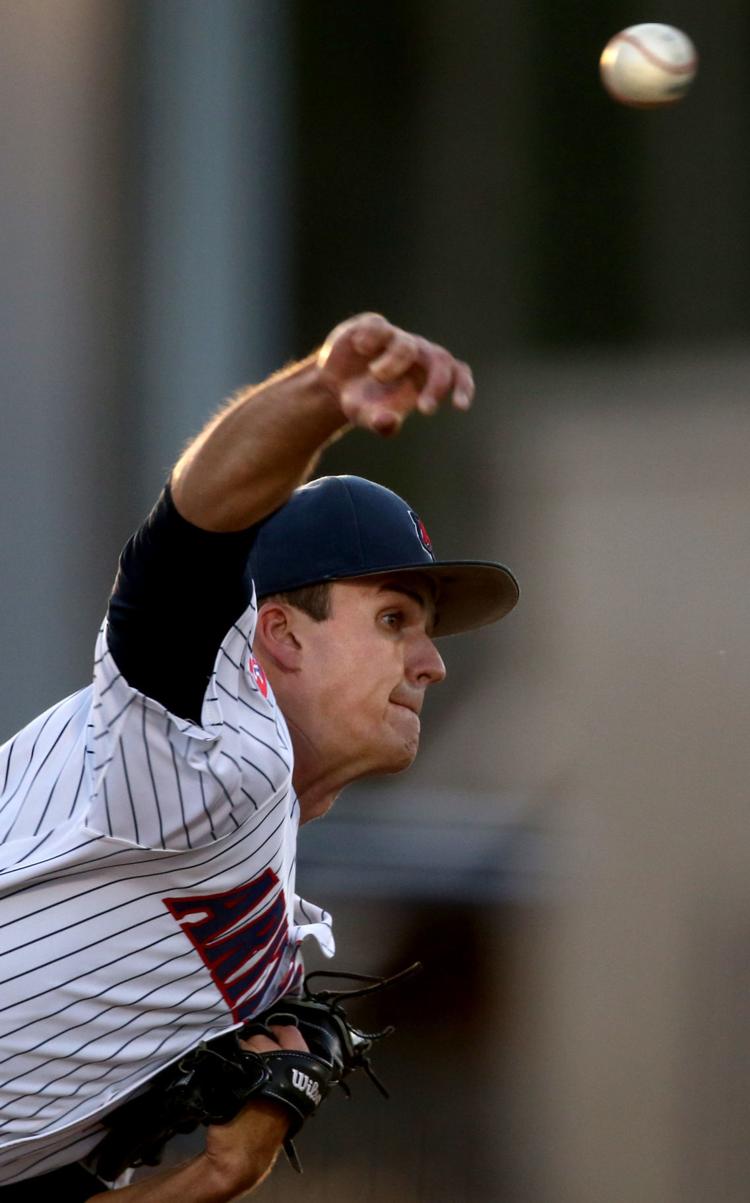 Cannon sparked the offense with two home runs and three RBIs. It was the first multi-homer game of Cannon's career and gave him a team-high four this season.
The win gives the Wildcats a chance to take the series, something they haven't been able to do against the Utes since 2014. Utah had won 11 of the previous 12 meetings entering Saturday.
None was as unsightly for Arizona as Friday night's 21-10 meltdown. The Wildcats trailed 18-3 at one point. They allowed at least one run in every inning but one.
Johnson held separate meetings with his hitters and pitchers after the game, stressing that "all phases" needed to improve. But it always starts on the mound in baseball, and Flanagan came through in a big way.
Flanagan didn't overpower the Utes, but he pitched with purpose in improving to 3-0. The redshirt freshman also threw a career-high 115 pitches, putting to rest any concerns about his stamina. Flanagan missed almost three full seasons after undergoing Tommy John surgery as a junior in high school.
"Tonight it all kind of came together," Flanagan said. "I never questioned it. It took me longer than I expected. I always knew I was going to get back to a point like this."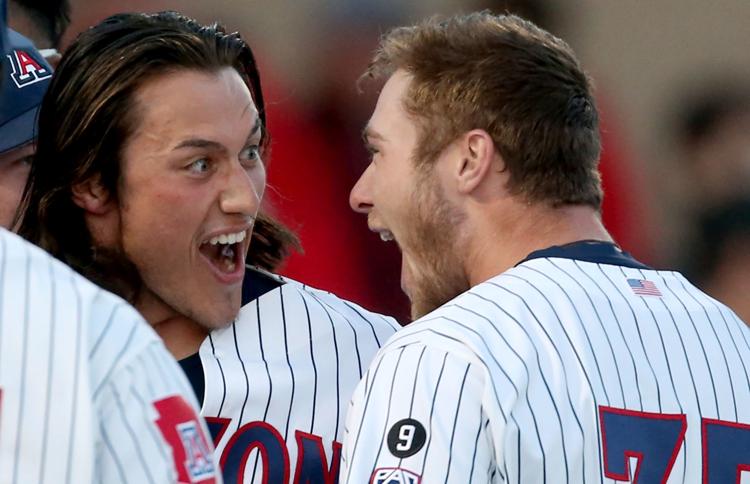 Flanagan received plenty of support from his defense, an area of the game where Arizona struggled earlier in the homestand. Freshman Austin Wells, starting at first base, was involved in three standout plays.
Utah's Rykker Tom hit a grounder to the left side to lead off the top of the second. Shortstop Jacob Blas made a sliding stop in the hole and threw wide of first. Wells came off the bag and tagged Tom for the out.
The Utes had runners on first and second with one out in the fourth when Dominic Foscalina hit a line drive to the right side. Wells made a lunging catch to his right and threw to Blas to double off Tom.
Utah's Matt Richardson hit a roller toward third base to lead off the top of the fifth. Nick Quintana charged the ball, barehanded it and threw low to first. Wells cleanly scooped the throw to record the putout.
"Obviously, he's a good athlete," Johnson said. "Snagging that line drive, getting his feet underneath him and making a poised throw, I thought that was a really key play in the game.
"Nick made a beautiful play on that swinging-bunt type deal. That was a great pick. That was a big-league first baseman pick. I think it's a good trend for what we're doing defensively."
Cannon's first home run came in the first inning and gave Arizona a 2-0 lead. Quintana immediately followed with his first homer of the season, also to right-center field.
Cannon's second blast came in the fourth inning and cleared the wall in left-center. He went 3 for 3 with three runs scored and a walk — a much more typical line after he went 0 for 4 Friday.
"I never go up trying to hit home runs," Cannon said. "I always think gap to gap, trying to get on second base for the guy who's behind me. I'll get under one every once in a while, and occasionally it'll sneak out."
Inside pitch
Arizona did not commit an error for the first time since the opening game of the Wisconsin-Milwaukee series on March 1.
UA sophomore Donta Williams reached base to lead off the bottom of the first and third innings. He has reached base in 11 of 15 leadoff opportunities this season. Williams also fouled three pitches off his leg Saturday.
If Arizona hadn't scored seven runs in the seventh inning Friday night, position players would have finished the game on the mound. Outfielders Tyler Casagrande and Blake Paugh would have gotten the call, Johnson said. Instead, right-hander Cameron Haskell pitched the final two innings.