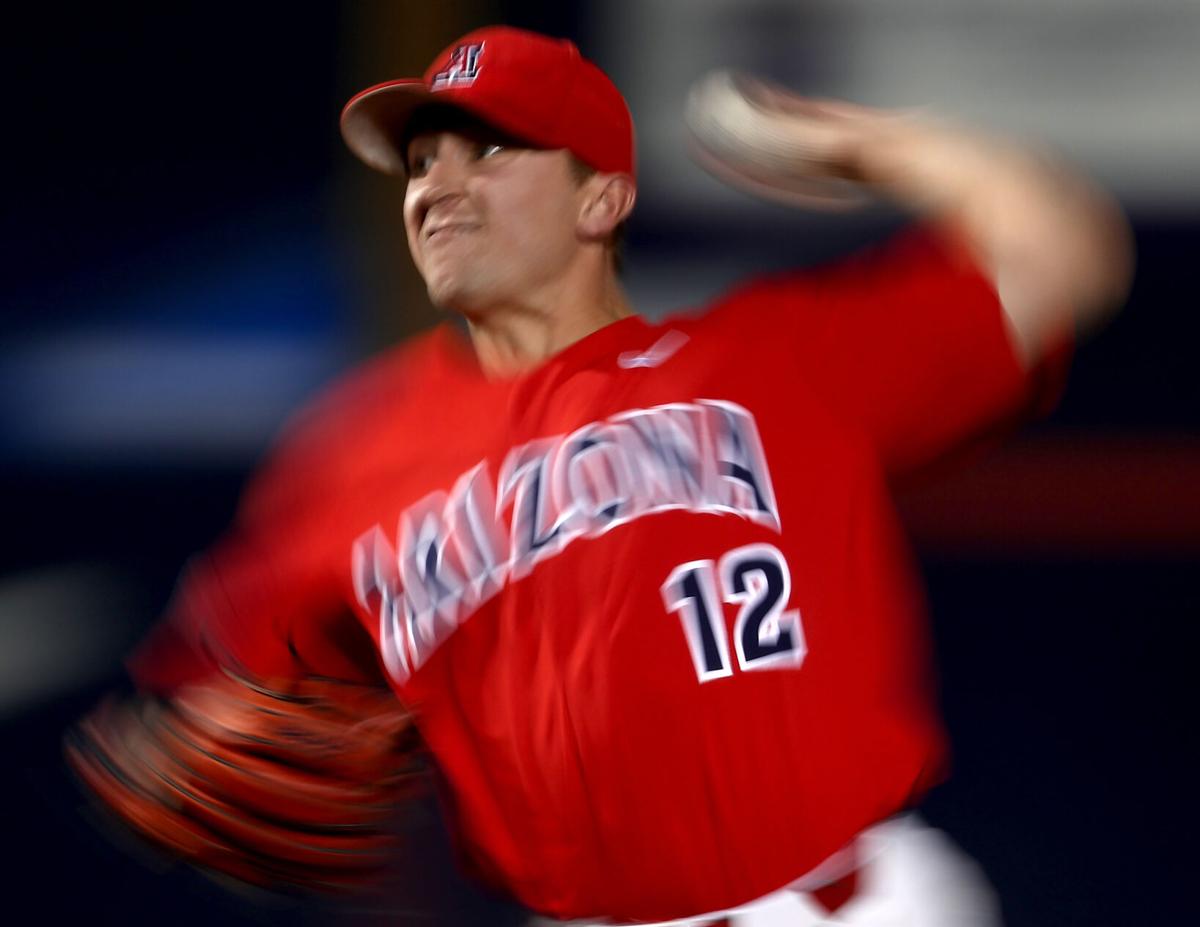 Entering his first postseason appearance as an Arizona Wildcat, Garrett Irvin was looking forward to pitching in the friendly, familiar confines of Hi Corbett Field. He would sleep in his own bed, drive to the game in his own car and follow his usual pregame routine.
It was, in many ways, just like any other Saturday night for the left-hander. If he felt any pressure starting Arizona's NCAA Tournament matchup against UC Santa Barbara, Irvin didn't show it.
Pitching with poise and precision, Irvin outdueled touted counterpart Michael McGreevy in the Wildcats' 4-0 win over the Gauchos. The victory means Arizona needs only one more win to advance to the Super Regional round.
The UA (42-15) will face the winner of the UCSB-Oklahoma State elimination game, which is slated for noon Sunday. The nightcap is scheduled for 6 p.m.
Irvin went the distance, allowing only three hits. He didn't issue a walk and struck out a career-high 10 batters, including the last four outs he recorded.
"This week was a lot of fun. Today was a lot of fun," said Irvin, who threw his second complete game of the season. "Just because there were so many Tucson fans out there. It made me feel more comfortable, because I knew it's not just me and nine people out there – there's thousands of fans that are rooting for us as well."
Irvin relieved heavily on his slider in front of jazzed-up crowd of 4,127. Only two Gauchos reached second base.
"It had a lot of action early, and I could see it," Irvin said of his slider, which was especially effective down and in against right-handed hitters. "When I threw it down and threw it as hard as I could, they swung over the top of it."
The shutout was Arizona's first in the postseason since JC Cloney – another savvy lefty – blanked Coastal Carolina in Game 1 of the 2016 College World Series finals. The two bring similar qualities to the mound. Both were recruited by UA coach Jay Johnson from the junior-college ranks.
"They're both winners," Johnson said. "Both great competitors. In recruiting both of them, it was one of those when you're involved in it, you know how important that particular player is going to be to the success of your program."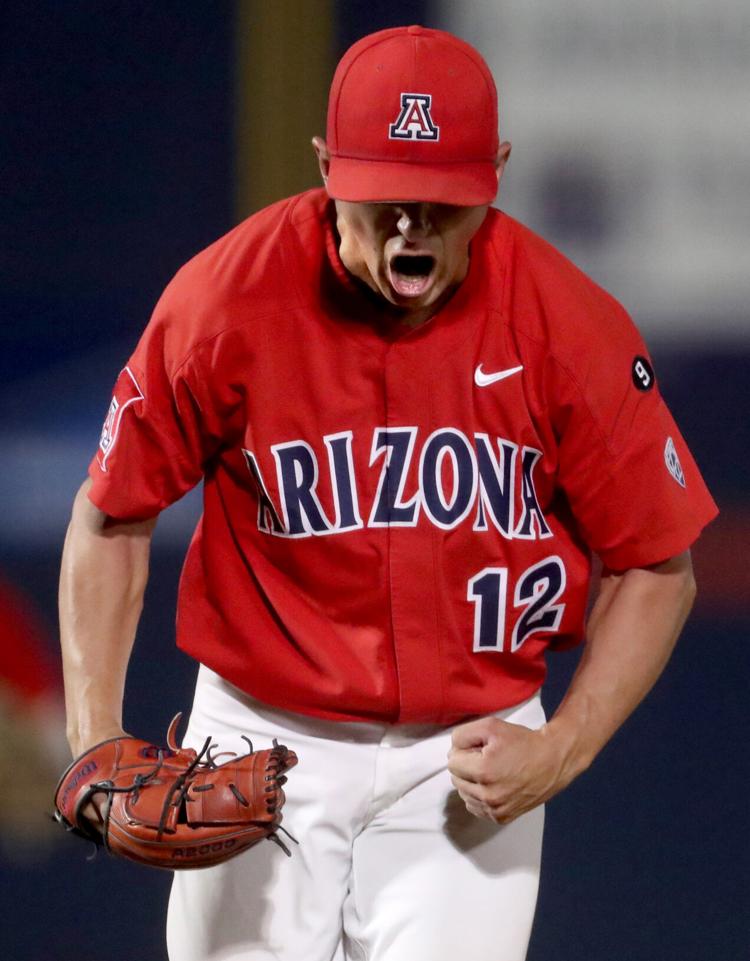 The best example of Irvin's efficiency Saturday came in the bottom of the seventh: He needed only four pitches to retire the side in order.
"I came into the dugout and was like, 'This is the best half-inning of my life,' " third baseman Tony Bullard said.
Irvin received just enough offensive support, and Bullard provided the biggest blow. The red-hot third-year sophomore blasted a two-run homer in the eighth inning to bump Arizona's lead to 4-0.
Starting with the second batter of the night, the Wildcats' game plan against McGreevy became clear:
Work the count. Get his pitch count up. Get him out of the game.
That strategy is nothing new for the Wildcats, who lead the Pac-12 in walks drawn. The twist Saturday: McGreevy generally doesn't walk anybody. Baseball America's 34th-ranked draft prospect entered the game allowing a scant 0.94 walks per nine innings – the second-best rate in the nation.
But walking wasn't Arizona's chief objective. The Wildcats didn't draw one until the fifth inning.
The aforementioned second at-bat, by Jacob Berry, ended in a strikeout. But Berry fouled off two pitches and saw nine.
McGreevy's first pitch of the sixth inning was his 100th of the evening. He didn't make it to the seventh.
"You know you're up for a challenge when you're facing a guy like McGreevy," Johnson said. "What we wanted to do is make it difficult on him.
"In terms of approach, in terms of competitive at-bats, I would say that we did a very good job. And that's throughout the order."
Arizona scored its first two runs using UCSB-style small ball. Donta' Williams led off the game with an infield single. He stole second on Berry's strikeout and scored on Daniel Susac's two-out single up the middle.
Nik McClaughry got hit by a pitch to lead off the third. He advanced on a wild pitch and scored on Branden Boissiere's line single to left.
Arizona doubled its lead on Bullard's blast in the eighth. Bullard had three hits and a home run for the second straight night. He has four homers in his past four games.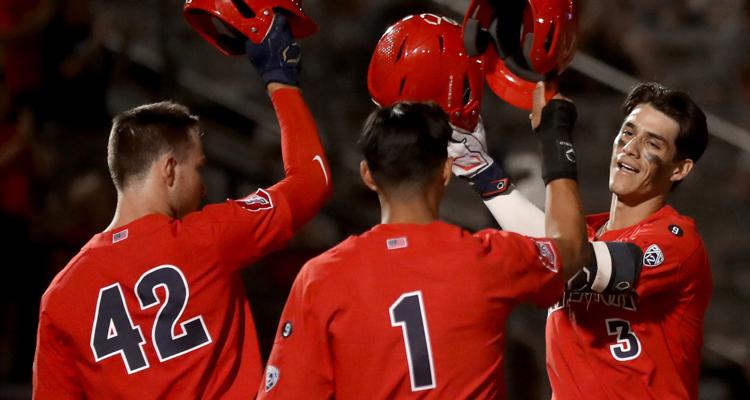 The latest home run came off reliever Carter Benbrook, who had replaced McGreevy.
"I knew he threw a lot of changeups," Bullard said. "So I was thinking at the plate, 'If he throws me a changeup up, I'm gonna swing.' I happened to put a good swing on it and hit it out."
Arizona is an advantageous position entering Sunday. The Wildcats don't have to arrive at the ballpark until mid-afternoon. They should have every pitcher available out of the bullpen.
"When you get into this weekend, you really want to line things up," Johnson said. "Sometimes it doesn't always go according to script or plan. I felt really good about what we did from the mound (Friday) night out of the bullpen. And, obviously, you can't help but feel great about what Garrett did."
Inside pitch
Arizona pitchers have yet to issue a walk through two games of the NCAA Tournament. It's the first time the Wildcats have done that in consecutive games since March 2 and 4 of 2016 against Cal State Fullerton and Northwestern State.
UA outfielder Mac Bingham, who missed the previous five games because of a hand injury, entered the game as a defensive replacement in the bottom of the eighth inning.
Left fielder Tanner O'Tremba made a running catch to end the fifth. He smacked into the fence in foul territory after snagging the ball and was pinch-hit for two innings later. "Tanner's fine," Johnson said. "It was an amazing play. I don't know if the fence is OK."
UCSB had won nine games in a row before losing to Arizona. It was the second straight postseason shutout win for the Wildcats against the Gauchos, who lost 3-0 to Arizona in the '16 CWS. Cloney also started that game. "I haven't scored yet," UCSB coach Andrew Checketts said of his second game against Johnson. "I told him that at home plate before the game started, that I was hoping we'd score. Apparently, he was hoping we wouldn't."
Photos: Arizona Wildcats edge out UC Santa Barbara 4-0 in NCAA Regional
University of Arizona vs UC Santa Barbara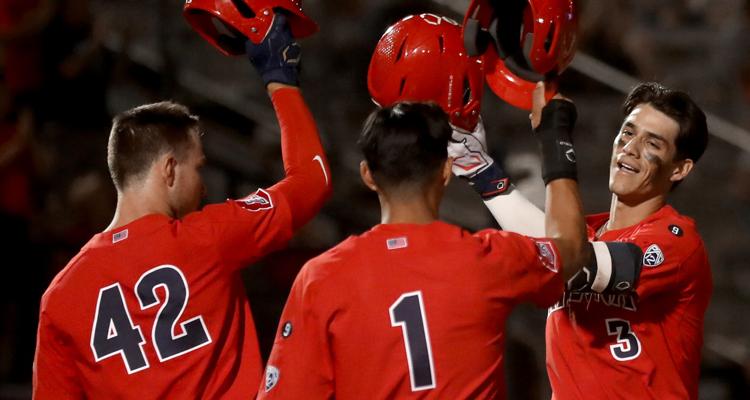 University of Arizona vs UC Santa Barbara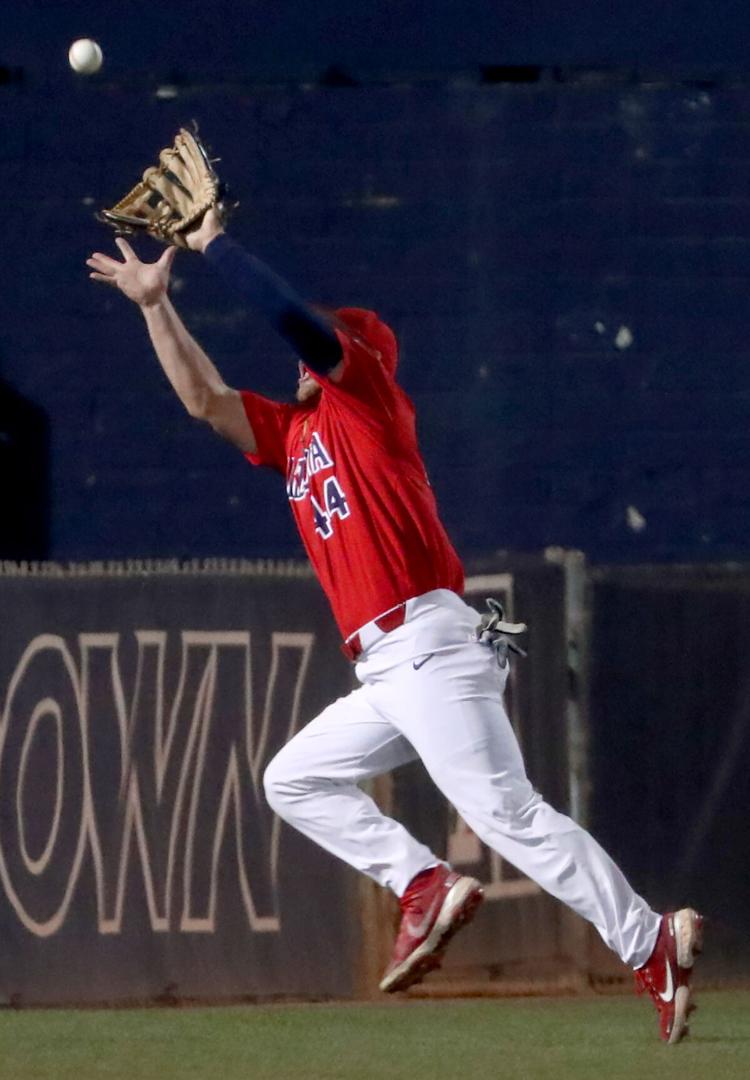 University of Arizona vs UC Santa Barbara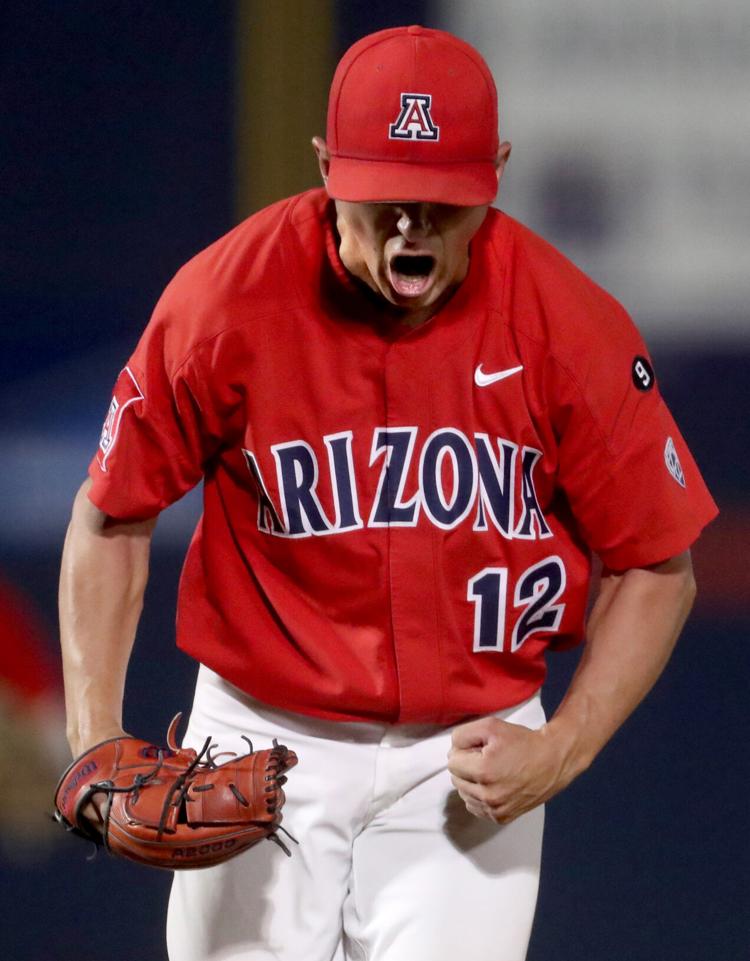 University of Arizona vs UC Santa Barbara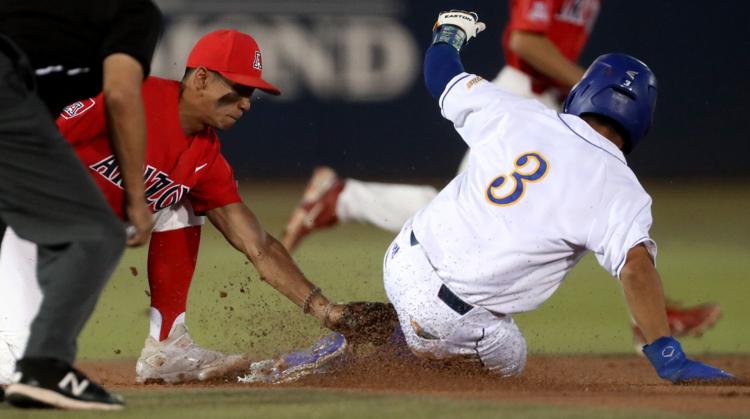 University of Arizona vs UC Santa Barbara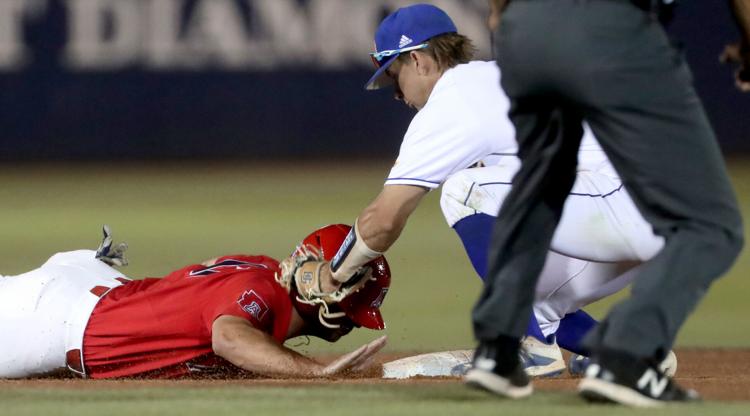 University of Arizona vs UC Santa Barbara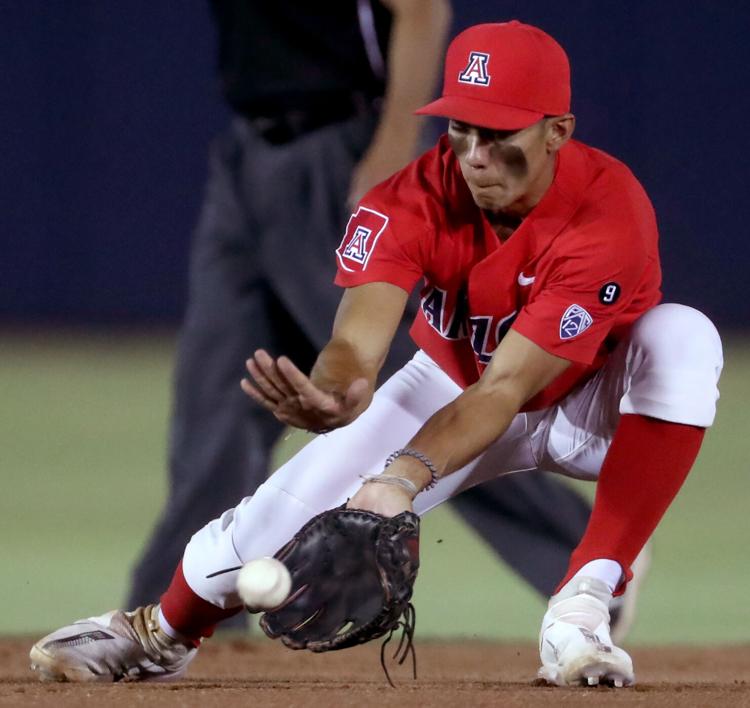 University of Arizona vs UC Santa Barbara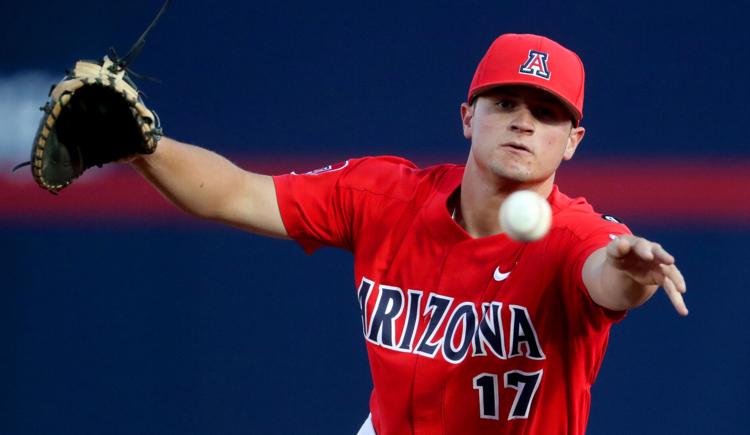 University of Arizona vs UC Santa Barbara

University of Arizona vs UC Santa Barbara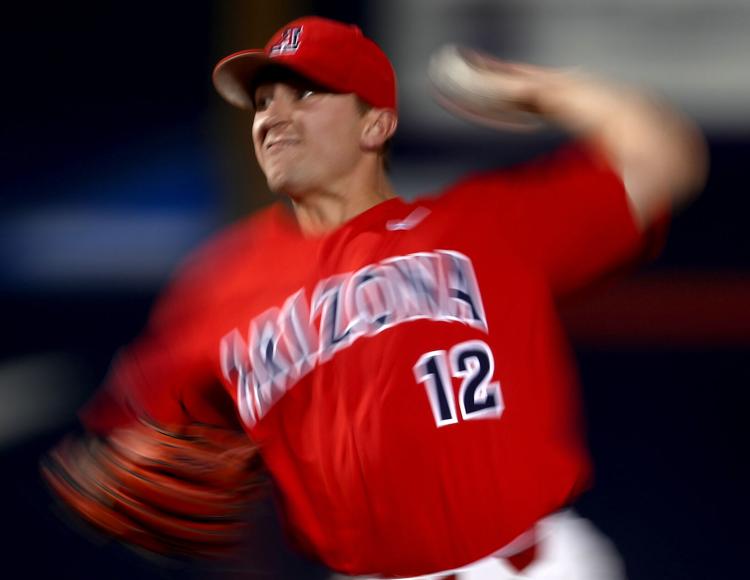 University of Arizona vs UC Santa Barbara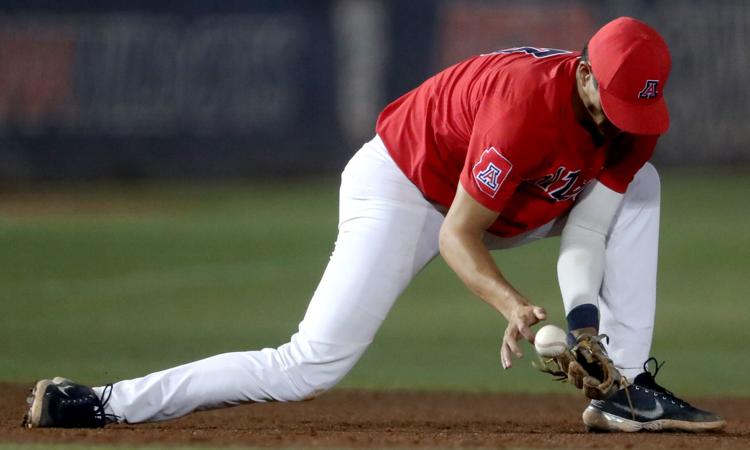 Contact sports reporter Michael Lev at 573-4148 or mlev@tucson.com. On Twitter @michaeljlev