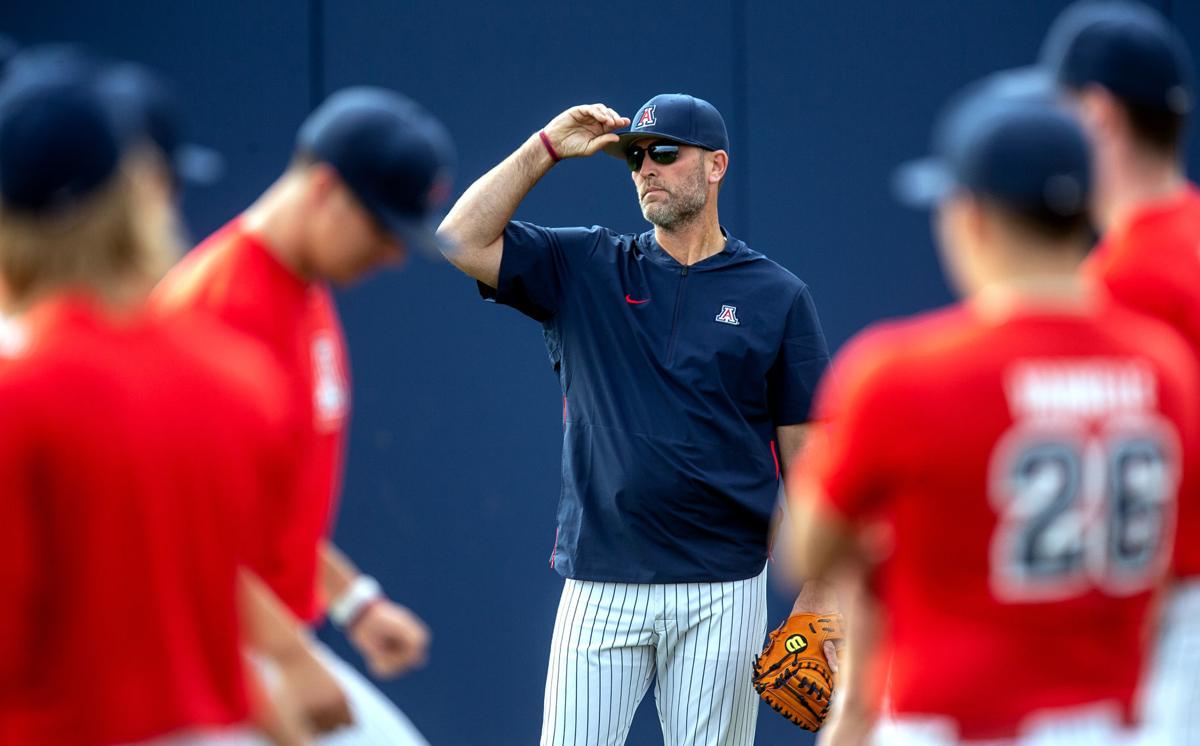 One man cannot solve the Arizona Wildcats' pitching issues — even if that man is renowned new pitching coach Nate Yeskie. He is quick to point out that while pitching might seem like an individual endeavor, baseball always will be a team sport.
But if the pitching staff can fix one specific problem, the UA likely will exceed preseason expectations and return to postseason play.
That problem is walks. Arizona issued far too many of them last season, when the Wildcats failed to qualify for the NCAA Tournament for the second straight year despite winning their final 10 games to finish with a 32-24 record.
Arizona ranked last in the Pac-12 and 263rd out of 297 Division I teams by allowing 5.33 walks per nine innings. That led to a 6.21 team ERA, which ranked 10th in the conference, 249th nationally and was the Wildcats' worst mark since 2000.
"If you look back to last year, that's pretty much what hurt us," right-hander Quinn Flanagan said this week as Arizona commenced full-squad workouts for the 2020 season.
Flanagan was one of only three UA pitchers to surrender fewer than four walks per nine innings last season. The other two have moved on to pro ball.
Arizona has added nine new pitchers this year, several of whom are expected to play prominent roles. But the Wildcats also return nine healthy hurlers who contributed to the barrage of bases on balls.
Coaxing improvement from that group falls largely, but not exclusively, on Yeskie, who came to Arizona in July from Oregon State, where he established himself as one of the premier pitching coaches in the country. The program he has implemented since seems simple on the surface: He has emphasized attacking the strike zone while casting aside the baggage of 2019.
"I want them to be aggressive," Yeskie said. "I want to make sure that we are coaching those elements into them, not … coaching apprehension into them, because sometimes that happens. There's a lot of 'don't' and 'stay away from this' or 'steer clear from that.' You start getting players thinking that way, that's how they're going to play."
Yeskie's mantra is "get ahead, stay ahead." He and UA coach Jay Johnson constantly stress the importance of throwing strikes on two of the first three pitches in an at-bat.
The difference between a 1-2 count and a 2-1 count is massive. In major league baseball last season, batters hit .161 with a 1-2 count. They hit .351 when the count was 2-1.
To that end, the coaches sometimes would borrow from slow-pitch softball during intrasquad scrimmages in the fall. They'd have at-bats start with a 1-1 count.
"Just hammering that home, it really makes it stick with us," said Flanagan, who went 8-3 with a 4.92 ERA as a redshirt freshman last year. "It makes us realize how important it is."
Johnson is confident Yeskie is the sergeant who can help the Wildcats win what Johnson regularly refers to as the "free-base war." Walks are just one component, although Yeskie views them as "the tip of that spear." But consider this: Arizona's offense ranked second in the nation with 6.25 walks drawn per game last season. The pitching staff nearly negated that advantage by issuing 5.18 per game.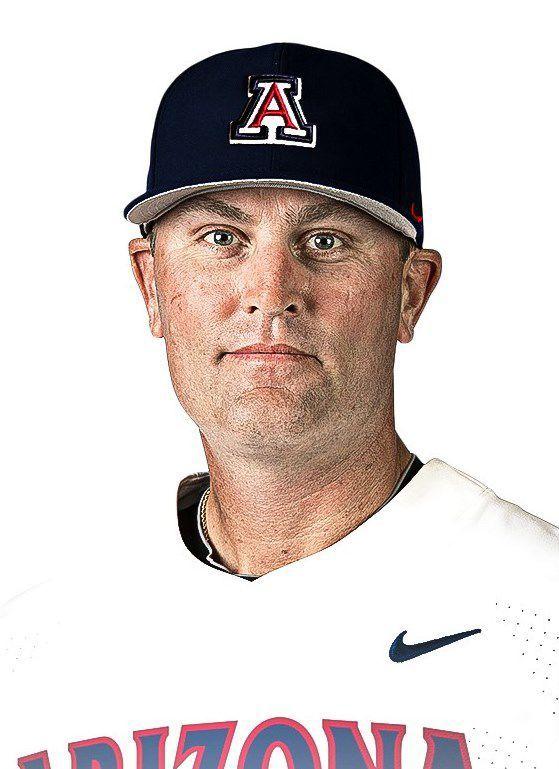 "Our success will come down to fundamentals and competing," Johnson said. "He (Yeskie) has connected well with the pitchers in a way where guys have made some notable improvements. They're attacking the strike zone. We played very clean games in the fall. Unnecessary free base runners, free bases, were not there from the mound."
Whether that success from training sessions translates to success in actual games remains to be seen. Although Arizona hasn't made the NCAA Tournament since 2017, Yeskie is stressing patience. He and Johnson are big believers in the importance of process.
But it's indisputable that the fate of the 2020 Wildcats will hinge on the pitchers' ability to throw strikes — which will make it a lot easier for them to record outs.
Arizona ranked second in the country in runs per game last season, and most of those hitters are back.
"Obviously, we're going to hit. That's never really a question," Flanagan said. "Pitching and defense will definitely be the separator."
Yeskie says no
D1Baseball.com reported in November that the New York Yankees "inquired" about Yeskie becoming their pitching coach. The site also reported that Yeskie declined to be interviewed.
Yeskie acknowledged that he has received interest from pro teams but said he prefers college baseball, which affords him opportunities to build lasting relationships with student-athletes.
"Not that it's a bad thing by any means," Yeskie said, referring to working for an MLB franchise. "I know guys have had great careers at it. It's just not where I'm at at this point.
"Being here, I think you can impact kids' lives. A lot of these guys aren't going to play in the big leagues. I'm going to get a chance to give them some perspective and some direction. You can change a guy's life. How much can you change a guy's life if he's got $60 million in the bank already?
"I just think it runs deeper for me. I like the relationships that you build with guys. I like that 10 years later you're getting a Christmas card from a guy who's had kids, and he's teaching them some of the same values that he learned on your campus."
Yeskie added that it would have felt disloyal for him to leave just a few months after Johnson and UA athletic director Dave Heeke brought him to Tucson.
"I just don't think that that's the right way to go about things," Yeskie said. "To each their own. That's just not my way."
Inside pitch
Cameron Ming, a key member of the 2016 College World Series finalists, has returned to Arizona as an undergraduate assistant coach. Ming spent three seasons in the minor leagues after being drafted in the 14th round in 2017 by the Baltimore Orioles. Ming went 10-5 with six saves and a 3.29 ERA in three seasons for the Wildcats. "He's worked alongside Nate very effectively," Johnson said. "He commands his own respect, because the players know how good a competitor he was. If we had a pitching staff full of Cameron Mings in terms of competitiveness and controlling the strike zone, I'd be very happy about that."
Perfect Game and D1Baseball released their preseason Top 25 rankings, and Arizona didn't make either list. "We shouldn't be (ranked)," Johnson said. "All that stuff, it's great. It only validates what you've done in the past. And what we did last year was, we were a good team at the end of the season. We were not a good team in the middle of the season (or) at the beginning of the season. We've taken a hard look at why, and we addressed that."
Arizona will begin scrimmaging late next week. The squad will host a "meet the team" event Feb. 7 at Hi Corbett Field. The UA opens the season on Feb. 14 at home against Albany.
Be the first to know
Get local news delivered to your inbox!