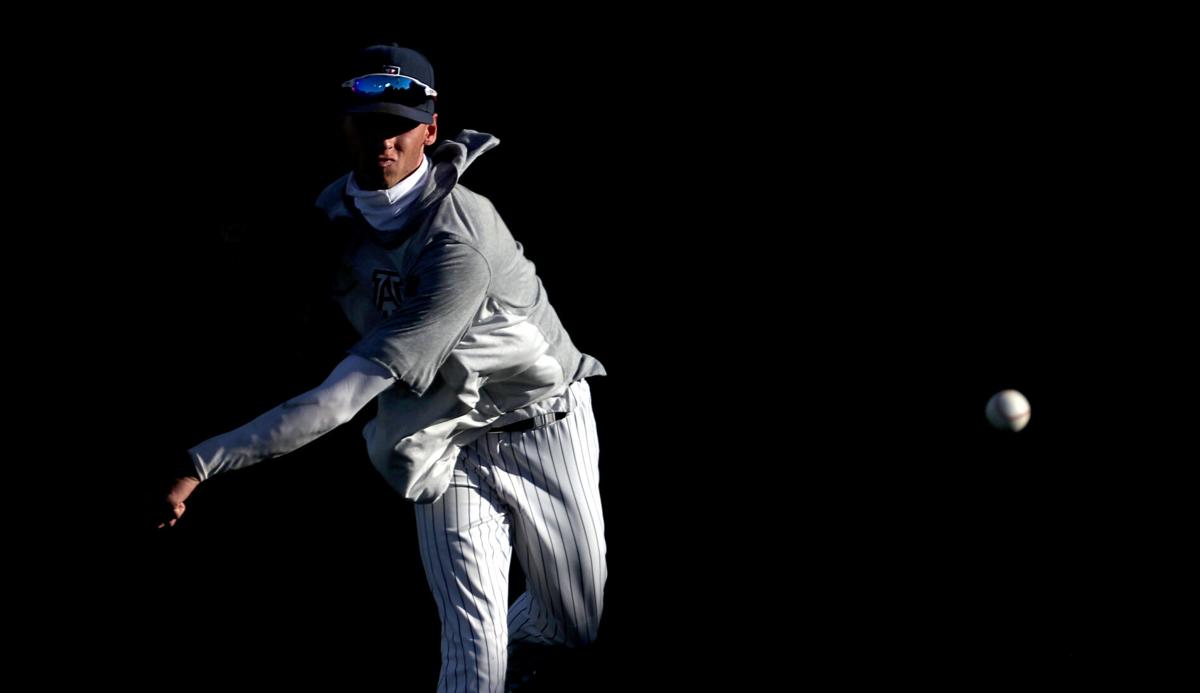 On April 9, 2019, Arizona pitchers walked 17 batters in a 4-hour, 33-minute debacle of a game against Grand Canyon. Thanks to the nation's best offense, the Wildcats found a way to win by a score of 14-13.
That wild performance by the pitching staff wasn't an isolated incident. Arizona allowed 5.33 walks per nine innings, ranking 263rd in the nation. The Wildcats yielded seven or more walks 18 times. Their record in those games: 5-13. They didn't make the NCAA Tournament.
Fast-forward to June 4, 2021. Arizona again faced GCU, this time in an NCAA regional opener. Five Wildcats pitched against the Lopes. None yielded a single walk.
The following night, Garrett Irvin pitched a complete game. He didn't walk anyone either.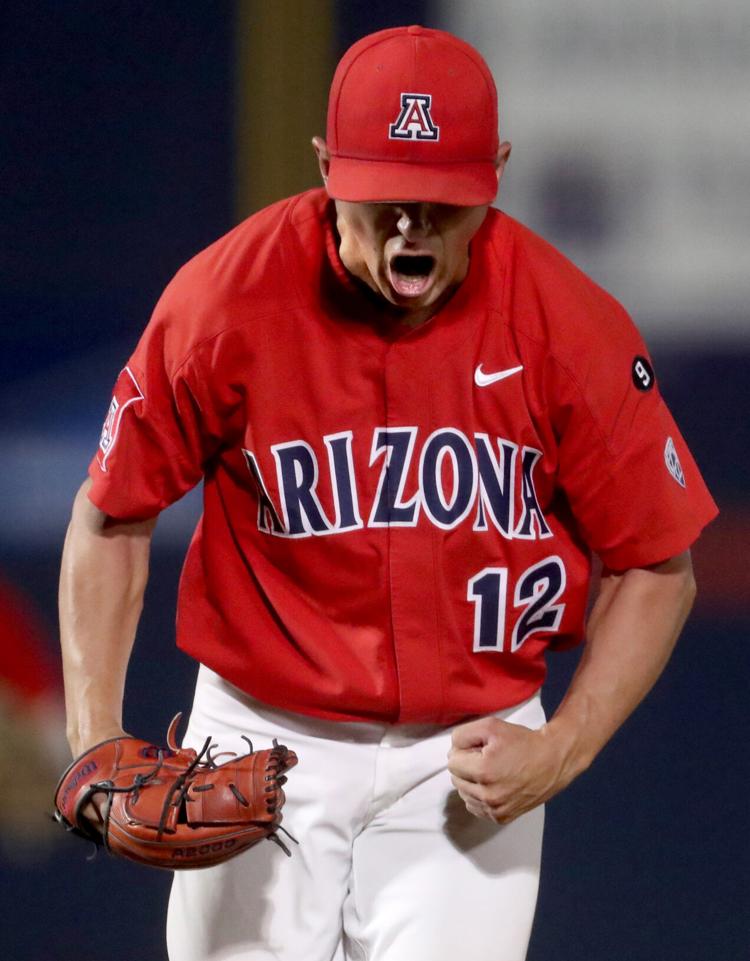 Arizona allowed only two bases on balls in sweeping three games in the Tucson Regional. No statistic better illustrates the progress the UA pitching staff has made over the past two years.
Wildcats coach Jay Johnson — whose team faces Ole Miss in a Super Regional starting Friday at Hi Corbett Field — often stresses the importance of winning what he calls the "free-base war." There's more to it than walks, but they are at its core.
"I would equate it to turnovers in football," Johnson said. "You win the turnover battle in football, you put yourself in a good position to win. You win the free-base war in baseball, you put yourself in a good position."
Arizona has lowered its walk rate each of the past two seasons. It's one of the reasons the Wildcats have gone from NCAA Tournament outsiders to College World Series contenders.
Arizona yielded 4.67 walks per nine innings during the abbreviated 2020 campaign. This year, the Wildcats have gotten that number down to 3.89.
When they allow three or fewer walks, the Cats have a winning percentage of .893 (25-3). When they allow four or more, that figure drops to .600 (18-12).
The disparity is even greater when comparing walks drawn to walks allowed — the essence of the free-base war.
When Arizona draws as many or more walks than its opponent, it has a winning percentage of .829 (34-7). When it draws fewer than it allows, that figure falls to .529 (9-8).
Three factors have contributed the most to the UA pitching staff's improvement in the walk column: the arrival of pitching coach Nate Yeskie; the development of a handful of returning pitchers; and the addition of several strike-throwing hurlers.
Yeskie came to Arizona in the summer of 2019 from Oregon State, where he established himself as one of the top pitching coaches in the country. Pitchers who have turned their walk rates and careers around credit Yeskie's emphasis on routine and preparation.
"I always knew that it was there. ... Finally, things are starting to click," said left-hander Gil Luna, who entered this season with a BB/9 rate of 10.04.
"Yeskie's helped me a lot, setting the right routine for me to be successful," Luna continued. "It all starts with understanding what I need to do to be ready for the weekend."
Luna and fellow lefty Randy Abshier always have oozed with talent. They just couldn't find the plate with any regularity.
Abshier entered 2021 with a BB/9 rate of 10.55. He's at 4.57 this season.
Abshier's breakthrough performance came against Arizona State on April 6. He threw 3 2/3 scoreless innings of relief without yielding a walk.
"We didn't really plan to extend Randy the way that we did," Johnson said after that game, a 14-2 UA victory. "But he kept giving us reason to by throwing strikes and recording outs and pitching with great tempo."
Regarding Luna's turnaround — he has a team-best 1.69 ERA — Johnson credited it mainly to the pitcher "throwing a ton more strikes and pressuring the hitter in the strike zone, where the hitter has to make a decision every pitch."
While it took until about the midpoint of this season for Abshier and Luna to find their form, right-hander Preston Price took to Yeskie's teachings last year. Price entered 2020 with a BB/9 rate of 7.22. Since then, it's 4.06.
Abshier, Luna and Price all pitched in that 2019 game against GCU. They allowed nine combined walks in 5 2/3 innings.
"We still had the talent," Price said. "But I don't think that we had the same mindset that we do this year, the same go-get-it attitude."
The talent level has risen since 2019. Irvin, Chandler Murphy and Dawson Netz joined the team that summer. Chase Silseth arrived the following summer.
Those four have a combined record of 21-3 this season. All four have yielded fewer than four walks per nine innings during their UA careers.
"I knew we had really good pitchers coming," Johnson said. "Sometimes it's hard to really see that when you're going through a situation like that year (2019), where we were Texas Tech or Oklahoma football, scoring 60 and giving up 50.
"Having these guys in the pipeline, I had great confidence. It just took them a little while to get here. Chandler committed after we played for the national championship. That was 2016. He didn't pitch a game for us until 2020 because he was a freshman (when he committed).
"I was confident that we would get better on the mound the longer time went here, and I think last weekend was a good reflection of that."