New Year's Day brings reason to hope for big things in 2018
Sure, 2017 may have been a bummer, and that may be an understatement. Shed those skins, folks, next year is now.
New year, new stories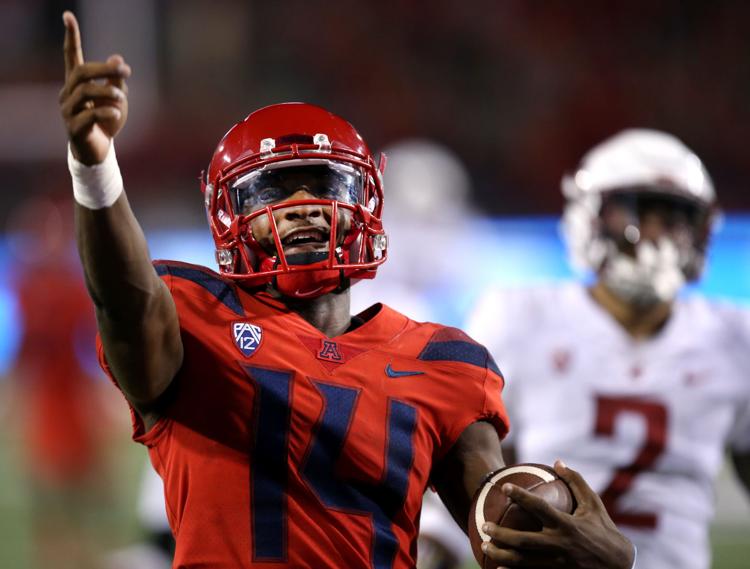 By Jon Gold / Special to the Arizona Daily Star
After a tumultuous year both on and off the field in Tucson – from former Arizona athletic director Greg Byrne's departure to Alabama to the Book Richardson scandal that dragged the Wildcats through the muck to the many on-field near-misses that plagued the town's best teams – there is one thing for every sports fan in the Old Pueblo to remember.
What is another year in sports but an opportunity to erase the disappointments of the past? A chance for a championship, no matter how long the odds going in? All the potential in the world, riches, fame, and everything that goes along with it.
There's plenty to be excited about in 2018. Like these stories:
Ayton goes No. 1
Arizona's basketball program has accomplished so much: A national championship. Multiple Final Fours. One of the game's legendary coaches, and a current coach who could go down as one of the best of his generation. A rafter of retired jerseys that would make any team envious. A No. 4 NBA draft pick (Aaron Gordon), a No. 3 pick (Sean Elliott), and two No. 2 picks (Derrick Williams and Mike Bibby).
What Arizona doesn't have is a No. 1 overall pick, that baddest dude in the land, the top prospect. 
Scratch that: The Wildcats might just have that this year.
DeAndre Ayton is currently projected as the top pick in the 2018 NBA Draft by ESPN.com, and he's being compared to legends like David Robinson. The most impressive aspect of his game? The production matches the potential.
Ayton is averaging 20 points per game. He started the year with five 20-point games in his first 13, with nine double-doubles.
That would truly be a feather in Arizona's cap, but nothing compared to…
Arizona makes a Final Four run
OK, breathe deep. The ship is steady.
After a raucous start to the season, Miller appears to have righted the ship. Arizona has won seven straight, including wins over No. 7 Texas A&M and UConn, and is rising in the power rankings. Saturday's win over third-ranked Arizona State means the Wildcats are back on track, if not already there. 
The question is: How far will they go? This is an Arizona squad with veteran leadership and youthful exuberance.
With Allonzo Trier, Deandre Ayton and Rawle Alkins providing the firepower and Dusan Ristic and Parker Jackson-Cartwright offering the steady hands, the Wildcats may have the combo that Miller needs to make it to college basketball's final weekend.
Tate takes off into the stratosphere
A month into the 2017 campaign, Khalil Tate had 41 passing yards and 86 rushing yards, no touchdowns either way, and one interception.
A month later, he was the talk of college football.
Next year? The sky may be the limit for the Wildcats' wildly exciting quarterback, who will only be a junior in 2018. Can he top his astounding 2017 campaign, which included three — count 'em, three — 200-yard rushing performances, highlighted by a breakout game the likes of which have never been seen before.
Tate rushed for 327 yards on 14 carries, an absurd 23.4 yards per rush, with four touchdowns, and threw for 154 yards and a touchdown, in Arizona's thrilling 45-42 win at Colorado on Oct. 7. The very next week, Tate torched UCLA for 230 rushing yards and two scores, and added 148 passing yards and a score on just 13 attempts.
But, here's the thing: It was his Foster Farms Bowl performance that truly makes the potential Heisman candidate's 2018 odds so good. Tate threw for a career-high 302 yards and five touchdowns in a narrow loss to Purdue. If Tate can continue to mature as a quarterback — and another offseason with coach Rich Rodriguez would help — then Pac-12 defenses have plenty to be nervous about in 2018.
Amato's soccer stars takes another step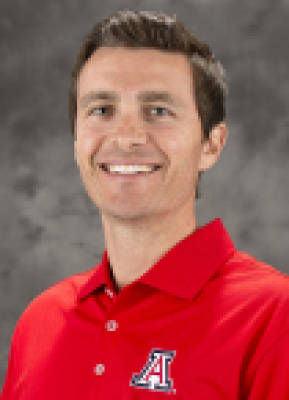 What Tony Amato has done and is doing with the Arizona women's soccer program deserves notice. Coming off an 11-5-4 2017 campaign, which included a sterling 7-2-2 record in the Pac-12 — the team's most conference wins and fewest losses in its Pac-12 history — the future looks bright for Amato's crew.
The Wildcats hosted an NCAA tournament game for just the second time in program history, and won that game, rallying to defeat TCU, 2-1. With regular-season wins over No. 16 Oklahoma and No. 11 Cal and a crucial tie against top-ranked UCLA, Arizona has shown it can keep pace with the best programs in the country, and even the loss of a studded senior class - including one of Arizona's all-timers in Gabi Stoian - doesn't do much to dampen the expectations for 2018.
Candrea re-stocks the shelves
What do you do when you're the Arizona softball team and you've lost the Pac-12's pitcher of the year (Danielle O'Toole) and the greatest slugger in school history (Katiyana Mauga)?
You go out and get replacements.
Even with talent up and down the roster, the Wildcats will greatly benefit from the transfers of two former Louisiana-Lafayette stars, first-time All-American Aleah Craighton and Sun Belt Conference freshman of the year Alyssa Denham. The duo's addition couldn't come at a better time: Craighton, who had 18 home runs and batted .345 last season, is the slugger Arizona needs to stabilize the middle of the lineup, and Denham will contend for the ace's role vacated by O'Toole.
Coach Mike Candrea's team hasn't played in the Women's College World Series since 2018, but they enter 2018 with plenty of hope.
Rivas swings for the fences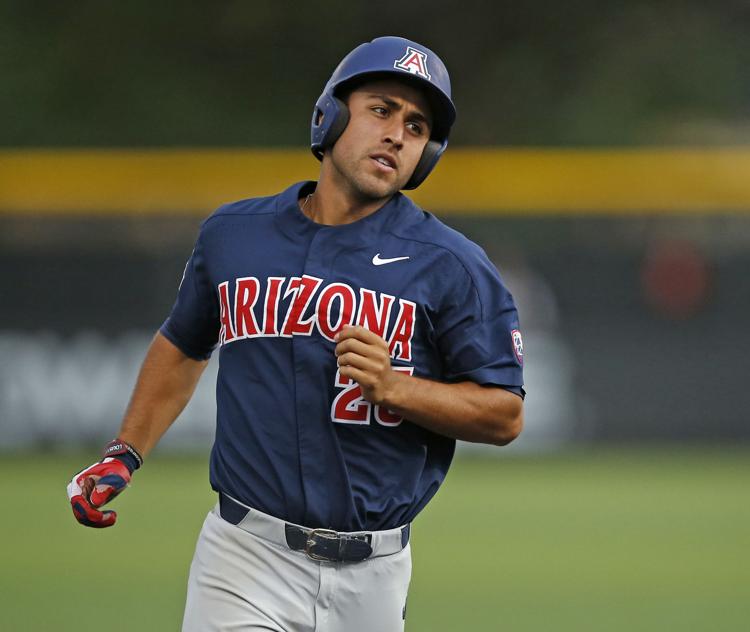 The clear-cut captain on a team that loses ample experience from its starting lineup and pitching staff, Arizona junior Alfonso Rivas could be looking at a breakout season as the Wildcats' go-to-guy in 2018.
Rivas batted .371 in 58 games last season, scoring 54 runs to go along with his seven home runs and 63 RBIs. The Wildcats, who are seeking their second College World Series appearance in three years - and their first title since 2012, will lean on Rivas for the wisdom to help get them there.
Salpointe Catholic's 1-2 punch comes of age
It's hard to believe that Salpointe Catholic High School football coach Dennis Bene has yet another year of the most devastating thunder-and-lightning combo in town.
The Lancers return running backs Mario Padilla, who will be a senior, and Bijan Robinson, a rising junior with offers from multiple Pac-12 schools coming off a 2,000-yard season.
Salpointe lost to Scottsdale Saguaro in the Class 4A state championship game, 28-7, but a return visit next season would surprise no one. If it were just Robinson in the backfield, it would be one thing. It's pretty scary to realize that Padilla, who would likely contend for 1,500 yards at any other school in the state, is Robinson's co-pilot.