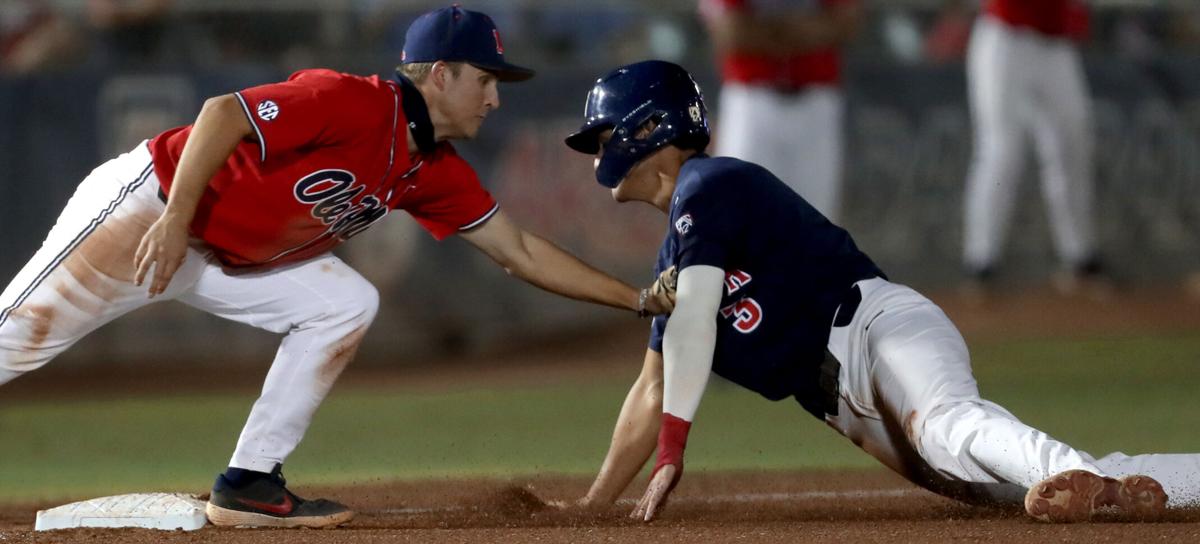 One week after crafting a gem of an outing that made him a social-media curiosity, Garrett Irvin trended in the wrong direction Saturday night.
Ole Miss got to the Arizona Wildcats left-hander – aka #Gary – early and often. The Rebels knocked Irvin out in the second inning and cruised from there, winning 12-3 to set up a winner-take-all Game 3 Sunday night.
A record crowd of 7,450 jammed Hi Corbett Field, most of them hoping to see the Cats punch their ticket to Omaha after they won Game 1 of the Super Regionals 9-3 Friday. Ole Miss spoiled the party by scoring seven runs in the first two frames.
"The game got away from us a little bit," UA coach Jay Johnson said. "But we're fine. We'll be ready to go tomorrow.
"If we had one game to play on our field with this team to go to the College World Series, (I would) take it 1,000 times out of 1,000. So we feel good about it."
The last two times they played in the Super Regionals, in 2012 and '16, the Wildcats didn't need a third game to qualify for the College World Series. The last time they played in a deciding Game 3, in 2008, they lost at Miami. Arizona won the first game of that series before dropping the final two.
Saturday's loss was the Wildcats' first of the postseason and ended a five-game winning streak. They haven't lost two games in a row since a three-game skid in mid-April.
"We're gonna really compete together," said first baseman Branden Boissiere, who had four of Arizona's 10 hits. "It's gonna be a really good time. We don't have to be here; we get to be here. We're just playing a game.
"I'm really excited for tomorrow to see how the team bounces back. I think it'll be a good outcome for us."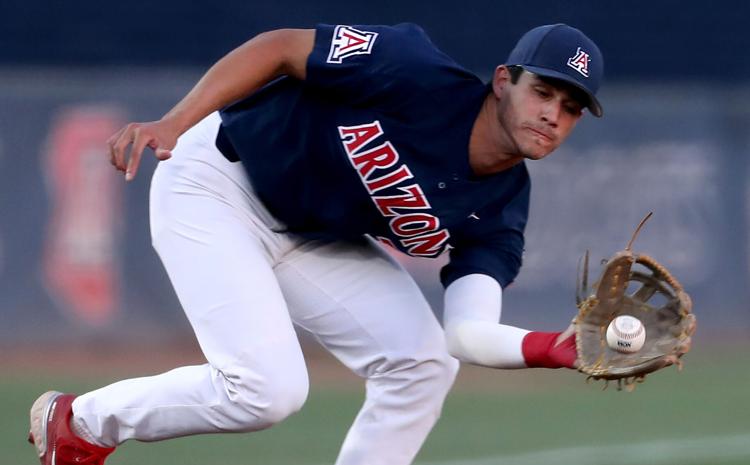 The normally potent UA offense couldn't figure out Ole Miss' ace lefty, Doug Nikhazy. The All-SEC pitcher and MLB draft prospect kept the Wildcats off-balance with a barrage of sliders, curveballs and changeups. He struck out 10 batters in 5 1/3 innings.
"Deception is the name of his game," Johnson said. "So tip your hat to him. You see why he's an All-American."
Irvin pitched the game of his life against UC Santa Barbara last Saturday – a three-hit, no-walk, 10-strikeout shutout. It took only one pitch to ensure he wouldn't throw another one
Ole Miss leadoff batter Jacob Gonzalez drilled a 2-1 inside fastball off the Terry Francona Hitting Center to give the Rebels a 1-0 lead. One inning later, the game got away from Irvin and the Wildcats.
Ole Miss, which has one of the top offenses in the SEC, exploded for six runs in the second. The biggest blows: a two-RBI double by Gonzalez and a two-run homer by Peyton Chatagnier in consecutive at-bats.
"We always just go out there and attack," Chatagnier said. "We attack the fastball as much as we possibly can. He's a really good pitcher. It's just, our bats were hot today. They're contagious. Once Jacob gets that hit in the beginning ... they couldn't stop us."
That Nikhazy excelled from the mound shouldn't have come as a surprise. The third-year sophomore entered Saturday with an 11-2 record, a 2.39 ERA and 132 strikeouts in 86 2/3 innings. In the Oxford Regional, Nikhazy fanned 16 batters in seven innings in a win over Florida State.
Nikhazy's No. 1 weapon against the Wildcats was a 12-6 curveball that he regularly dropped into the strike zone. Four of his 10 strikeouts came on curves, including three that left UA hitters frozen in the batter's box.
"He just filled up the zone really well," Boissiere said. "He's aggressive in every count. He was throwing his off-speed pitches for strikes ... whether it was 3-0, 3-1 or 3-2. That kind of kept us off-balance a little bit."
After Arizona finally scratched two runs across in the fourth, the Wildcats' bullpen – which had been almost impeccable during the postseason – couldn't keep the Rebels within range. Ole Miss responded with three runs in the bottom of the fourth and two more in the fifth to make it 12-2.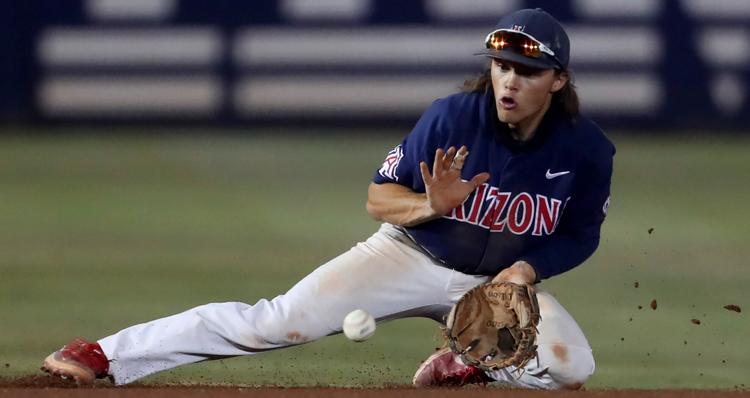 By the time the game ended at 11:08 p.m., the massive crowd had thinned considerably. Most of the Ole Miss fans positioned to the right of the first-base dugout stuck around until the end.
Which side will go home happy Sunday?
"I know that our team is going to get it done," Nikhazy said. "One of the things that we constantly think about is, we don't wish it was easier; we just wish we were better. And I think that we're gonna play better than them tomorrow."
Inside pitch
UA center fielder Donta' Williams homered for the second straight night. He's 5 for 10 with five RBIs in the series.
The Wildcats struck out 16 times, their second-highest total of the season.
Arizona suffered its first home loss in the NCAA Tournament since moving to Hi Corbett Field in 2012. The Wildcats had been 9-0.
Johnson wouldn't reveal his pitching plan for Sunday, but it's more likely than not that second-year freshman Chandler Murphy (7-0, 3.63 ERA) will get the start. Arizona also has TJ Nichols, Dawson Netz, Riley Cooper, Preston Price and Vince Vannelle available.
Arizona football coach Jedd Fisch and his wife, Amber, attended the game. They sat with a group that included Robby Snelling, a football/baseball prospect from Reno, Nevada, and current UA quarterback Will Plummer.
Photos: University of Arizona falls to Ole Miss 12-3, forcing Game 3 of NCAA Super Regionals
University of Arizona vs Ole Miss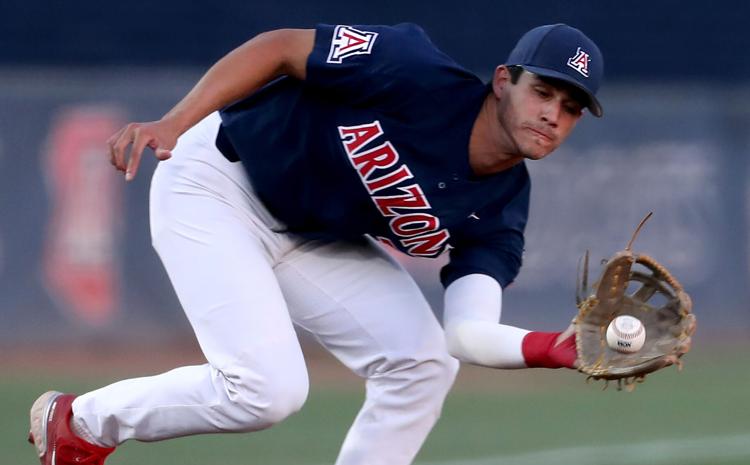 University of Arizona vs Ole Miss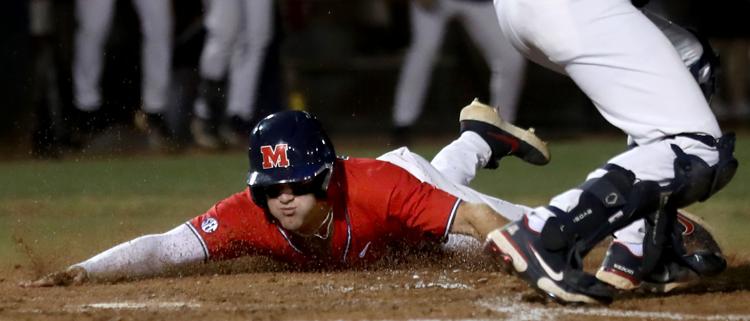 University of Arizona vs Ole Miss
University of Arizona vs Ole Miss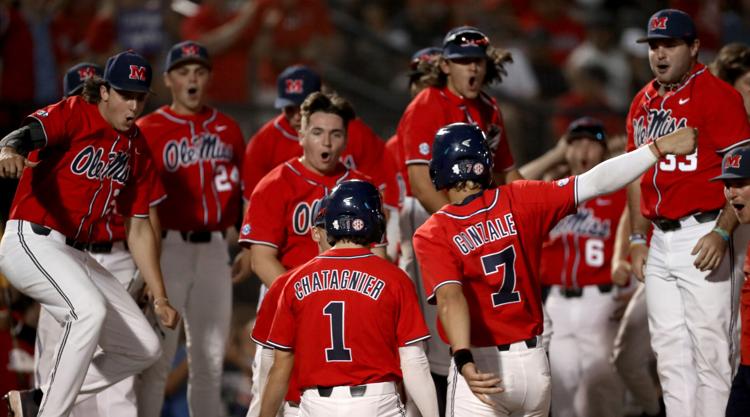 University of Arizona vs Ole Miss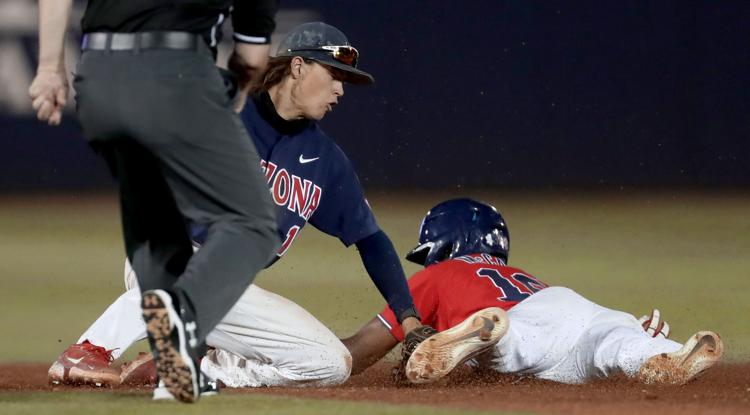 University of Arizona vs Ole Miss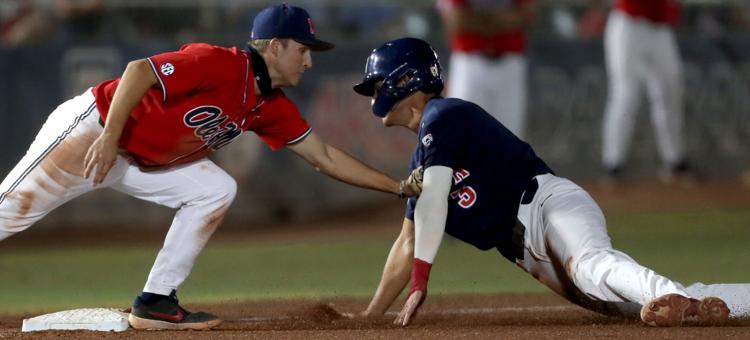 University of Arizona vs Ole Miss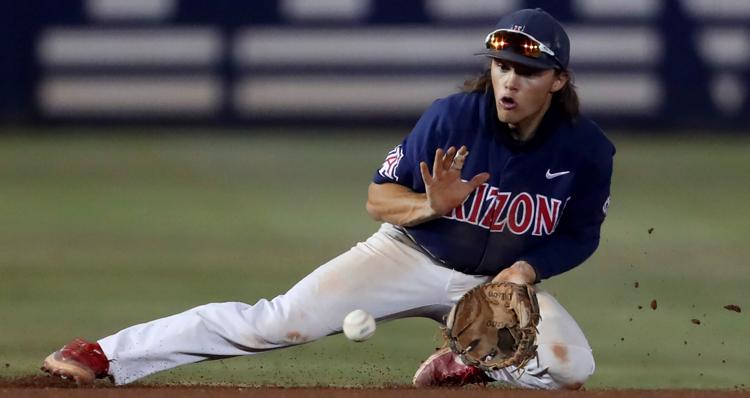 University of Arizona vs Ole Miss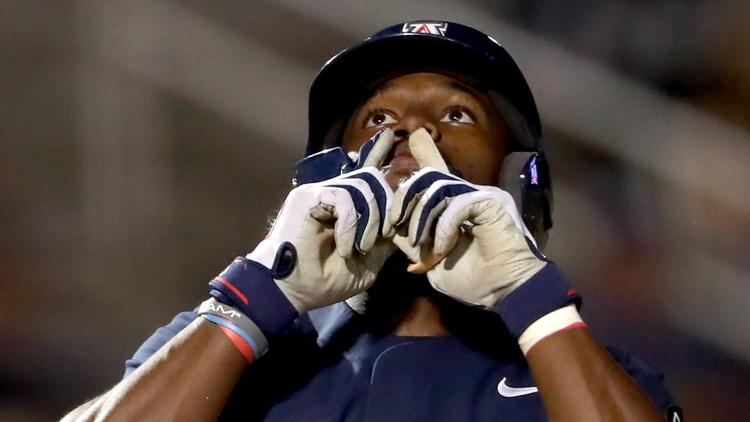 University of Arizona vs Ole Miss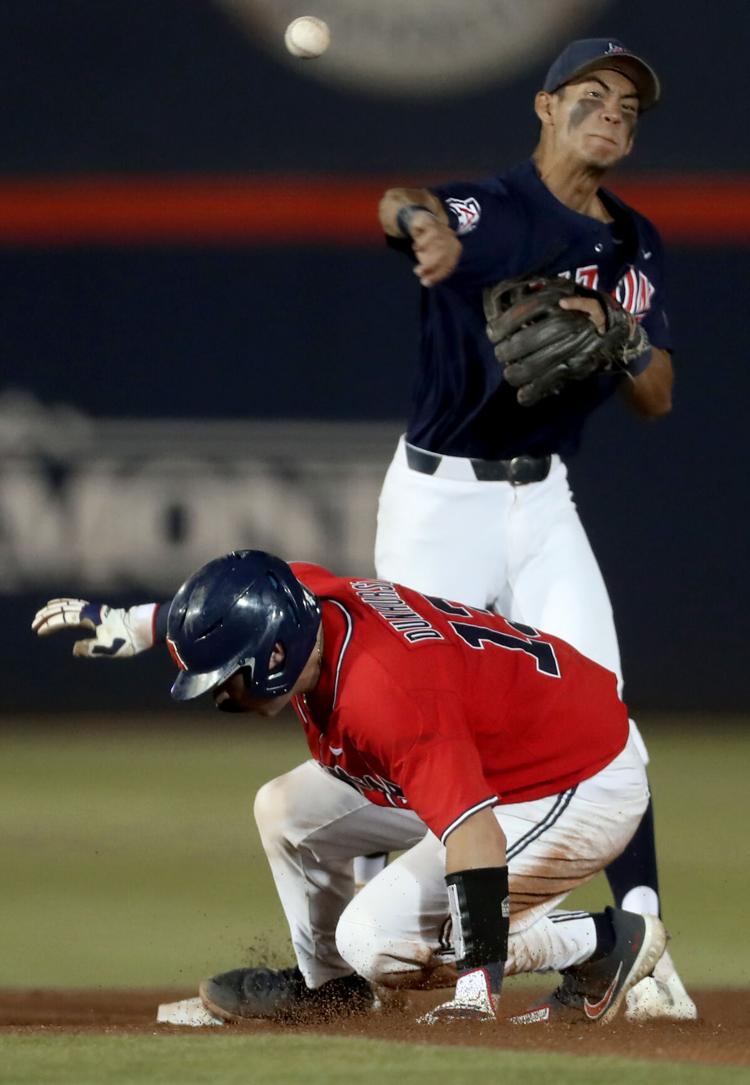 University of Arizona vs Ole Miss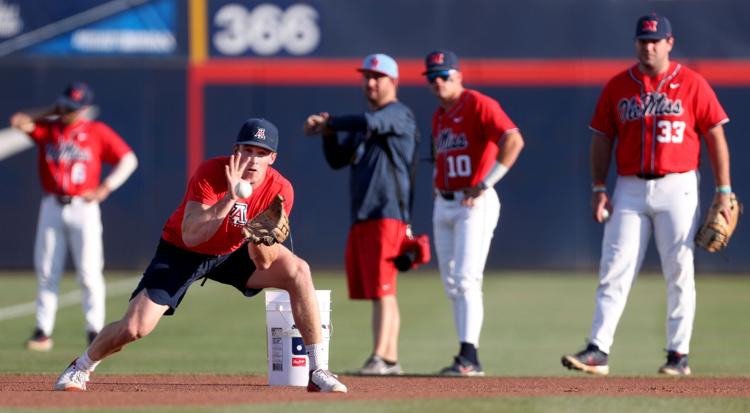 Contact sports reporter Michael Lev at 573-4148 or mlev@tucson.com. On Twitter @michaeljlev