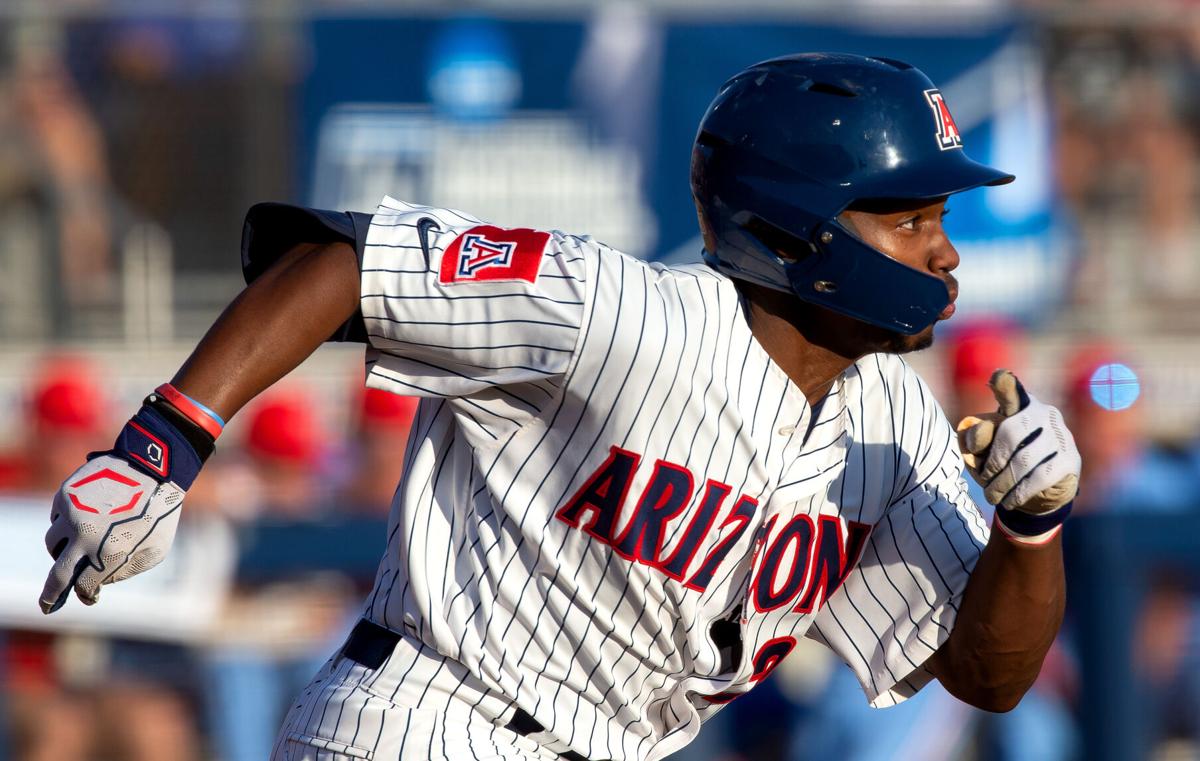 Some players rent out a restaurant with their families for a draft viewing party. Others watch in the comfort of their own homes.
When Arizona Wildcats star center fielder Donta' Williams received the news that the Baltimore Orioles were drafting him in the fourth round at No. 106 overall, he was slightly unprepared. Williams became the first non-pitcher from the UA to be selected by the Orioles since Daren Hooper in 1996.
"So, I was sitting in the chair, getting my hair cut, and I talked to my agent, and he said to get my family on the line and turn on the TV, so that call came up real quick," Williams said. "We were on FaceTime watching the screen and I heard my name get called. It was a dream come true."
Williams was right to be surprised. BaseballAmerica.com projected Williams, an All-Pac-12 and All-Pac-12 Defensive Team selection, as the 324th-best prospect in the MLB draft.
The electric Williams was one of seven Wildcats drafted over the three-day draft period. The former Arizona star joined the Star's Justin Spears on ESPN Tucson this week to explain his draft day process and what becoming an Oriole means to him.
We hope you were able to finish your haircut.
A: "Yeah, (my barber) understood and he's been cutting my hair for seven years now. He's a great dude and was able to celebrate with me. He was taking pictures and everything, and it was just a great moment. I finished my haircut and now I'm looking good."
What goes through your mind when a MLB team drafts you?
A: "Like I said, it's a dream come true. Everything that I've worked for, that dream came true (Monday). I will say this: it's not over with. I've got a lot more to do and a lot more to prove to myself and to the organization, to the fans out there. Just because I heard my name get drafted, it's not the end of it. I have a lot more to do and I won't stop until I get to The Show."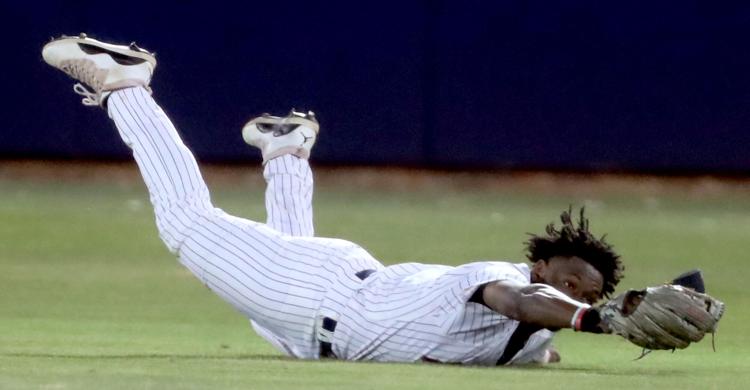 Who are the first players that come to mind when you hear the Baltimore Orioles?
A: "Adam Jones, Chris Davis, Trey Mancini, a lot of the greats playing. … I'm excited to be a part of an iconic city."
Nearly 8% of the players in MLB are Black, which is a fraction compared to other major professional sports in the U.S. Now that you're officially a pro baseball player, how do you plan on using your platform to be a leader in that endeavor?
A: "It comes down to being comfortable and being yourself. Just going out and being accepted for who you are and where you come from. That's it and at the end of the day, young Black kids in inner-city communities don't feel comfortable in the game of baseball and where they come from. So, me being able to put that on display and getting the numbers higher is going in the right direction. We have a ton of platforms and voices who've spoken on that recently — like Tim Anderson, C.C. Sabathia, guys that I look up to. I'm just trying to follow in their footsteps. I hope to be one of those guys helping out African-Americans in college, high school and have dreams and aspirations of hearing their name on TV one day."
How did your time at Arizona groom you into becoming a MLB player?
A: "From start to finish, the maturity level. Being able to go out and play 62 games (this season), I was able to get acclimated to how it's going to be on your body and the type of pitching you're going to see on a daily basis. Being in the Pac-12, playing in the College World Series, you see great pitching every single game. … They call it the 'MLB Training Ground' for a reason."
Now that you're drafted, you will have to work your way up through the MLB farm system and play for minor-league affiliates such as Delmarva Shorebirds (Low-A), Aberdeen IronBirds (High-A), Bowie Baysox (Double-A) and Norfolk Tides (Triple-A). What have you heard about the day-to-day grind at those levels?
A: "It makes or breaks a player, honestly. A lot of guys get there and can't do it. Then a lot of other guys prevail and jump over the obstacle. It's all different for people. All I've heard from former teammates and guys that I look up to: 'It's your dream, so you gotta go get it.'"
A: "Right now, I'm just spending time with my family. That's all I'm thinking about right now. I'm just making the most out of this opportunity. This is a special day for my family and I. Haven't looked too far in the future, but all I know is that I'm a Baltimore Oriole."
Contact sports producer
Justin Spears at 573-4312
On Twitter: @JustinESports