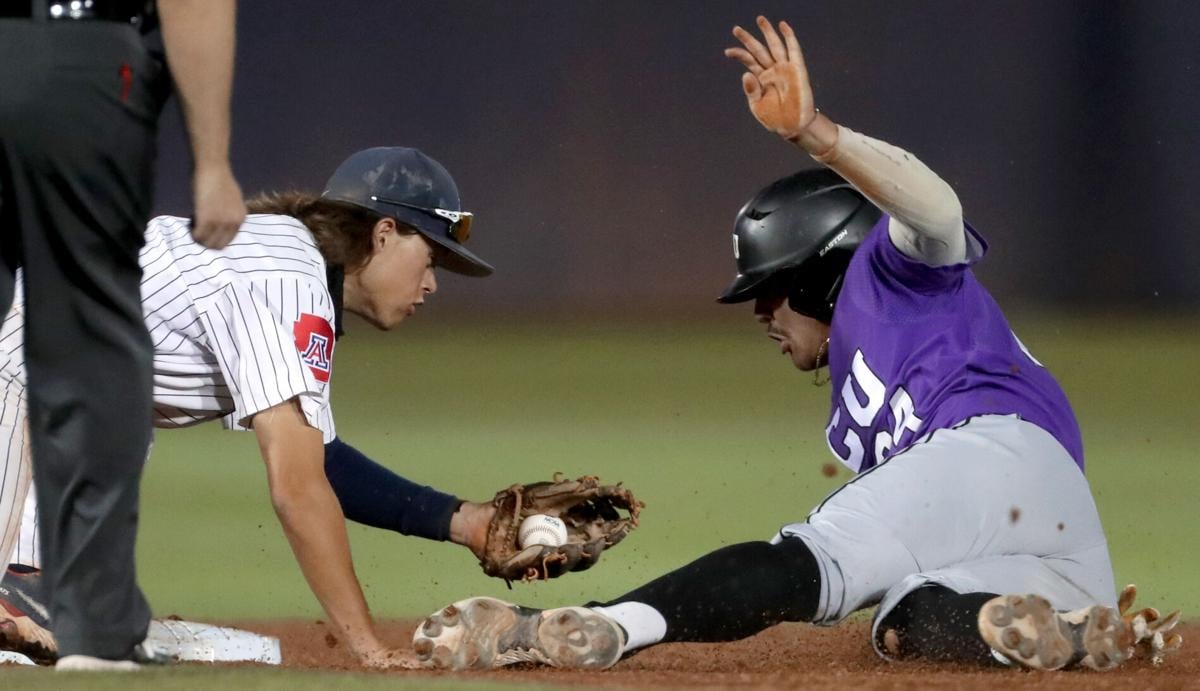 Arizona freshman Mac Bingam has never been on a team that's won 10 games in a row twice in a season, let alone once.
"This team is special," Bingham said.
The Wildcats reached their 10th consecutive victory Tuesday night — matching a streak of 10 wins from Feb. 22 - March 11 — with a 13-2 rout over Grand Canyon University at Hi Corbett Field Tuesday night.
A seven-run fifth inning and a 4.1 scoreless relief outing from TJ Nichols ensured that the Cats split the in-state battle with the Antelopes, avenging an extra-inning loss in April.
Arizona wasted no time getting on the scoreboard as Daniel Susac drew a bases-loaded walk in the bottom of the first. That brought up Kobe Kato who immediately lined a two-run double to left center.
Southpaw Riley Cooper drew his first career start on the bump for the Cats and made it through two innings, going mostly unscathed. The freshman sent the Lopes down one, two, three in the top half of the first, then gave up a run in the second before Johnson went to the bullpen in the third inning.
Cooper pitched four innings of relief in his April 16 appearance against the Lopes and allowed just one run to give his manager confidence in starting him this time around.
"I had the feeling he was going to be like 'well it's about time,'" Johnson laughed. "I thought it was a good matchup and that he could throw strikes."
Donta Williams launched his fifth home run of the year in the bottom of the second to widen the lead to 5-1.
Nichols came in relief of Cooper and threw 4.1 scoreless frames, allowing just one hit and striking out four. It was a pleasant outing for the right-handed freshman who didn't even last a full inning in his last appearance on April 22 vs. New Mexico after walking three batters and allowing two runs.
"I think it's important to show that I still got it and can come back from failure," he said after improving his record to 4-3 this season.
Added his coach, "He completely dominated."
Susac once again sparked the seven-run outburst in the fifth as the UA freshman catcher layed off a breaking ball before turning on an inside pitch that he rocketed 417 feet out of Hi Corbett.
"You do that with his bat speed and his strength," Johnson said. "And it'll go over the fence."
Brandon Boissiere was hit by a pitch with the bases loaded later in the inning and then Bingham delivered a left field single that plated two more Wildcats to balloon the lead to 10-1. Bingham has now it safely in each of the 10 games during the win streak,
"We got a lot of dudes who have been swinging it really well," he said.
Bingham was surely including Jacob Berry in that 'dude' category as the freshman capped off the fifth inning with a two-run triple. The shot into left field helped him raise his Pac-12-leading RBI total to 51.
Arizona scratched one more run across in the bottom of the sixth on a Nik McClaughry RBI single. Johnson turned to lefties Randy Abshier and Gil Luna out of the pen after Nichols' appearance to secure the 11-run victory.
Up next, UA hits the road to Palo Alto to take on Stanford in a three-game series starting Friday.
---
Tuesday's attendance at Hi Corbett Field was 1,129.
This may not be the last meeting between the Cats and Lopes: D1Baseball.com currently projects GCU to be in Arizona's region in the NCAA Tournament with the regionals held in Tucson.
Arizona has outscored its opponents 107-44 over its last 10 games.
Photos: University of Arizona vs Grand Canyon, NCAA baseball
University of Arizona vs Grand Canyon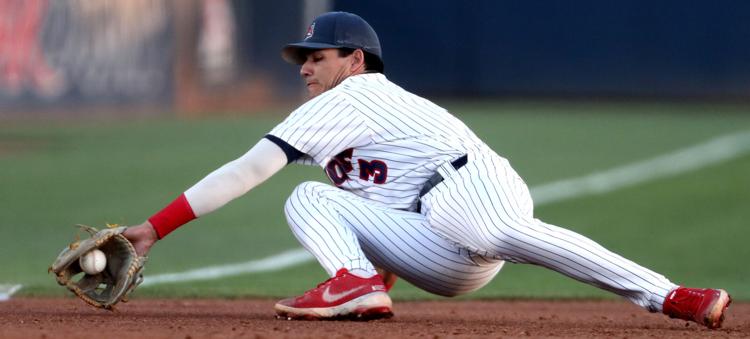 University of Arizona vs Grand Canyon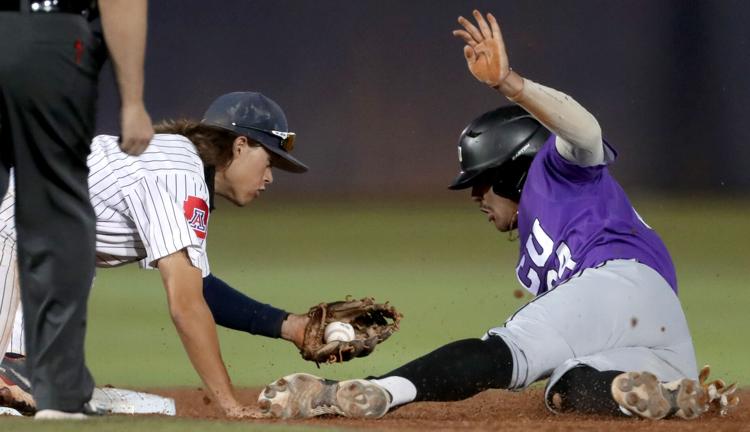 University of Arizona vs Grand Canyon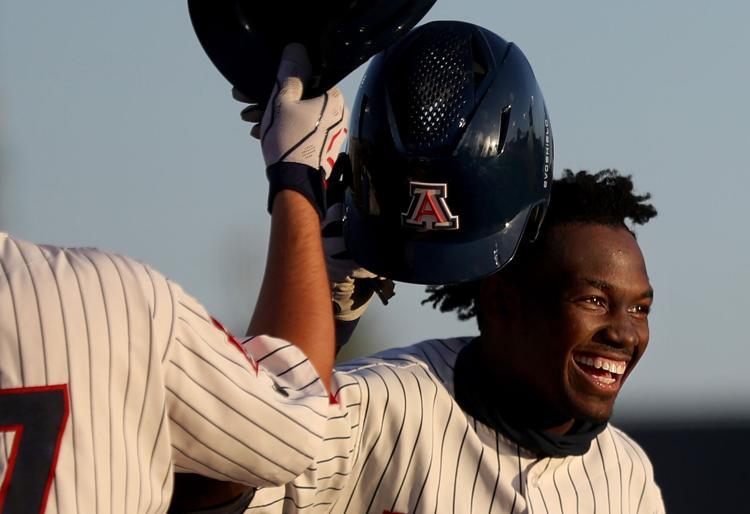 University of Arizona vs Grand Canyon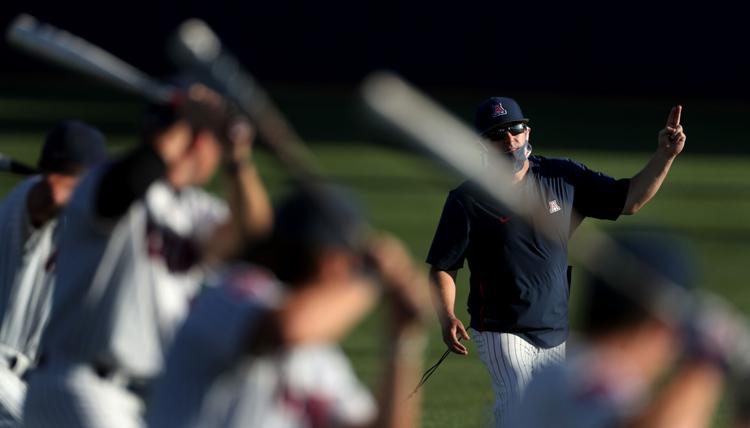 University of Arizona vs Grand Canyon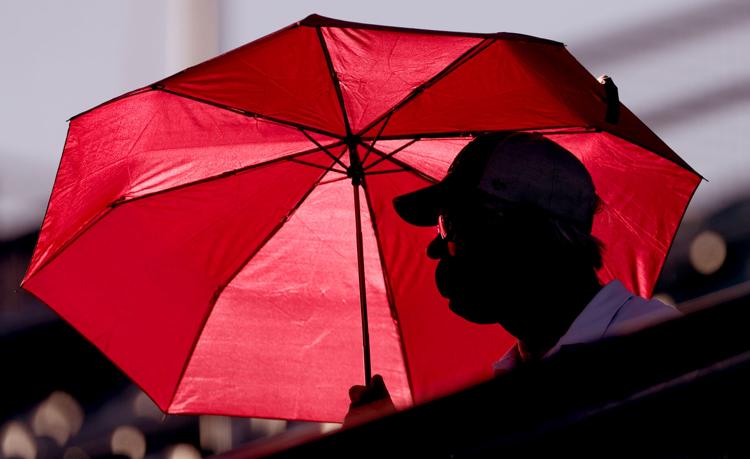 University of Arizona vs Grand Canyon
University of Arizona vs Grand Canyon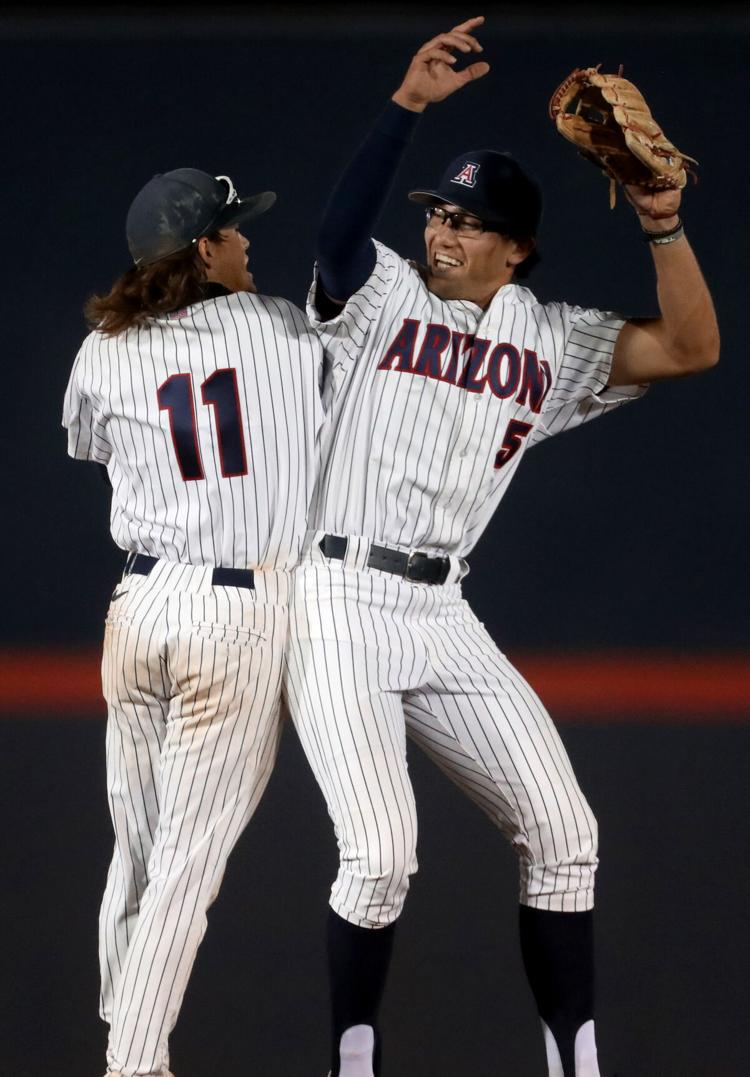 University of Arizona vs Grand Canyon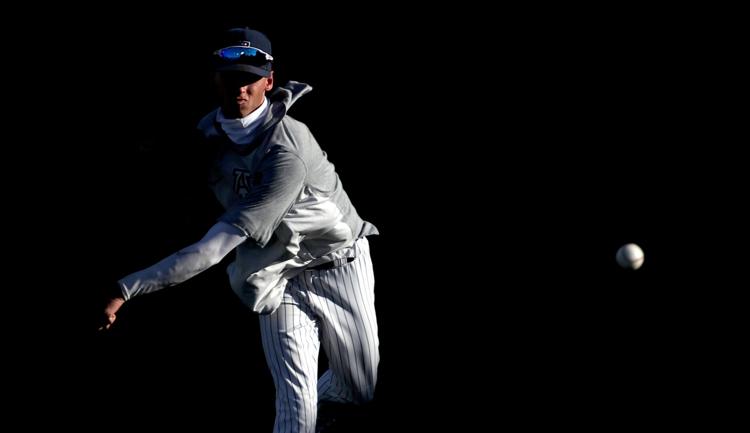 University of Arizona vs Grand Canyon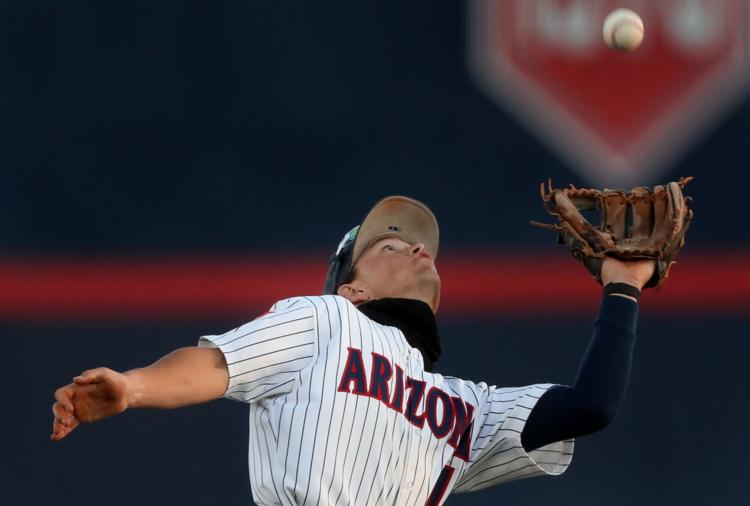 University of Arizona vs Grand Canyon