Jay Johnson rarely allows himself to look at the big picture. The Arizona coach is all about the day-to-day grind, and that approach – which permeates the program – has allowed the Wildcats to achieve sustained success.
But given that Johnson recently referred to last year's team as "an Omaha team" — and that this year's squad appears to be even better — the question had to be asked: Is this an Omaha team too?
"I definitely believe we can be," Johnson said Sunday after No. 10 Arizona defeated Utah 15-3 for its ninth consecutive victory. "Again, it's all going to go back to the play. These guys are showing the fortitude, the consistency in approach and play. I think they believe they are.
"But that doesn't matter. We've gotta stay on course. We've gotta handle adversity well; we'll have some. We've gotta handle success well.
"But I think the players are good enough, and I think they know they're good enough. They're playing with that type of confidence.
"I believe in our team. And, more importantly, the players believe in themselves. That's where I'm going with that. They have a high level of belief, and that can take them as far as they want to go."
Nothing is guaranteed, and Arizona (30-11, 15-6 Pac-12) still has a little over a quarter of the season remaining. But the Wildcats are showing no signs of slowing down.
The latest victory, on a blustery day at Hi Corbett Field, gave the Cats their second consecutive series sweep. They have won six straight Pac-12 series.
Arizona reached 30 wins for the fifth time in six seasons under Johnson — the lone exception being 2020, when the Wildcats played only 15 total games because of the pandemic. They never got to find out whether they were Omaha-worthy.
Arizona's 15 conference wins are one shy of its highest total under Johnson. With three series left, the Wildcats have a chance to match or eclipse the 20 league wins posted by the UA squad that won the 2012 College World Series — Arizona's best mark during the Pac-12 era.
Starting with a 10-game winning streak to end the 2019 season, the Wildcats are 50-16.
"We're playing very good complementary baseball," Johnson said. "Offense, well-documented. I think we're playing good defense. I don't remember if we had an error today, but I thought we took care of the ball well. And then getting the right pieces in order on the mound and guys executing pitches."
Arizona did make one error against Utah (10-26, 5-16), by catcher Daniel Susac on a stolen-base attempt in third inning. He redeemed himself soon after.
With two outs, two runners on base and Arizona clinging to a 3-2 lead in the top of the fourth, reliever Quinn Flanagan struck out Jaylon McLaughlin on a breaking ball in the dirt. The pitch bounded several feet to Susac's left. He scrambled to pick it up and fired a dart to first baseman Branden Boissiere, who needed a full stretch to nip the speedy McLaughlin — who has 18 stolen bases — and end the threat.
"I didn't really get my best block on it," Susac said. "It kind of shot left a little bit. I knew it was close enough to where I could run there. I just flipped my head and threw it, tried to get rid of it."
Susac and Boissiere paced Arizona's latest offensive onslaught with three hits apiece. The Wildcats had only two extra-base hits, though — a two-RBI triple by Jacob Berry and a solo homer by fellow freshman Susac, his 10th of the season.
The wind was blowing straight in and gusting over 20 mph. Susac still managed to clear the fence with an opposite-field swing that reminded Johnson of vintage Mike Piazza.
"I was joking around with our guys in BP," Susac said, "saying I'd give anybody 20 bucks if they could hit one out."
So did anyone give Susac 20 bucks when he actually did it?
"No," he said. "I came into the dugout, and we didn't do our normal celebration line. Everybody just kind of sat there. So I did fake high-fives with everybody."
Right-hander Austin Smith notched his second consecutive victory as the Sunday "opener." The transfer from Division III Southwestern University in Georgetown, Texas, who only recently became a full-time pitcher, struck out seven Utes in 3 2/3 innings. He allowed four hits and two runs.
Johnson compared Smith, who stands 6-3 and has a mid-90s fastball, to former UA pitcher Kevin Ginkel, who's now with the Diamondbacks.
"The sky's the limit," Johnson said of Smith's potential.
The same could be said about the 2021 Wildcats.
Inside pitch
After a 4-3 victory Saturday night, Arizona reached double figures in runs for the sixth time during its nine-game winning streak. Eight UA regulars are batting .310 or higher.
Right-hander Dawson Netz pitched the final 2 2/3 innings and did not allow a hit. The second-year freshman has lowered his ERA by almost four runs, to 5.70, over the past month-plus.
The Wildcats are about to face one of their most challenging weeks. On Tuesday the UA hosts Grand Canyon, which is 26-16-1 and defeated Arizona in Phoenix on April 13. Arizona then visits No. 21 Stanford, which is second behind the UA in the Pac-12 at 10-5 (24-9 overall).
With Teacher Appreciation Week starting Monday, Arizona honored local teachers throughout Sunday's game. UA players, in a prerecorded video message, also discussed teachers who had an impact on them.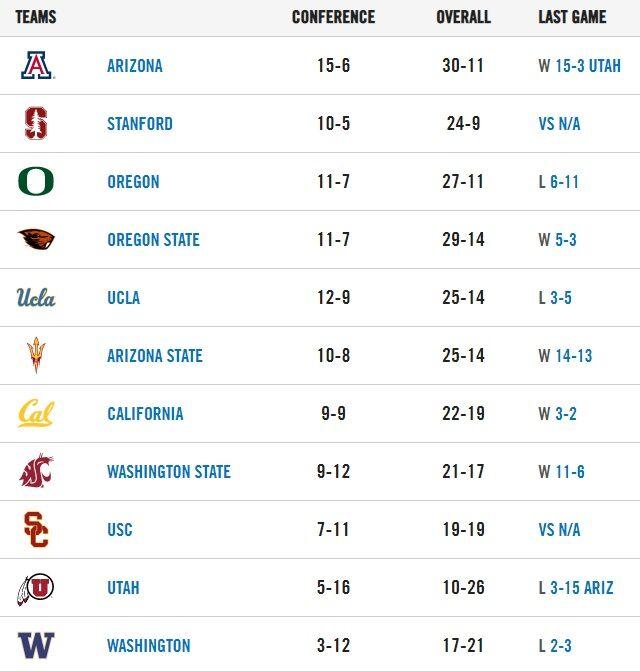 Contact sports reporter Michael Lev at 573-4148 or mlev@tucson.com. On Twitter @michaeljlev