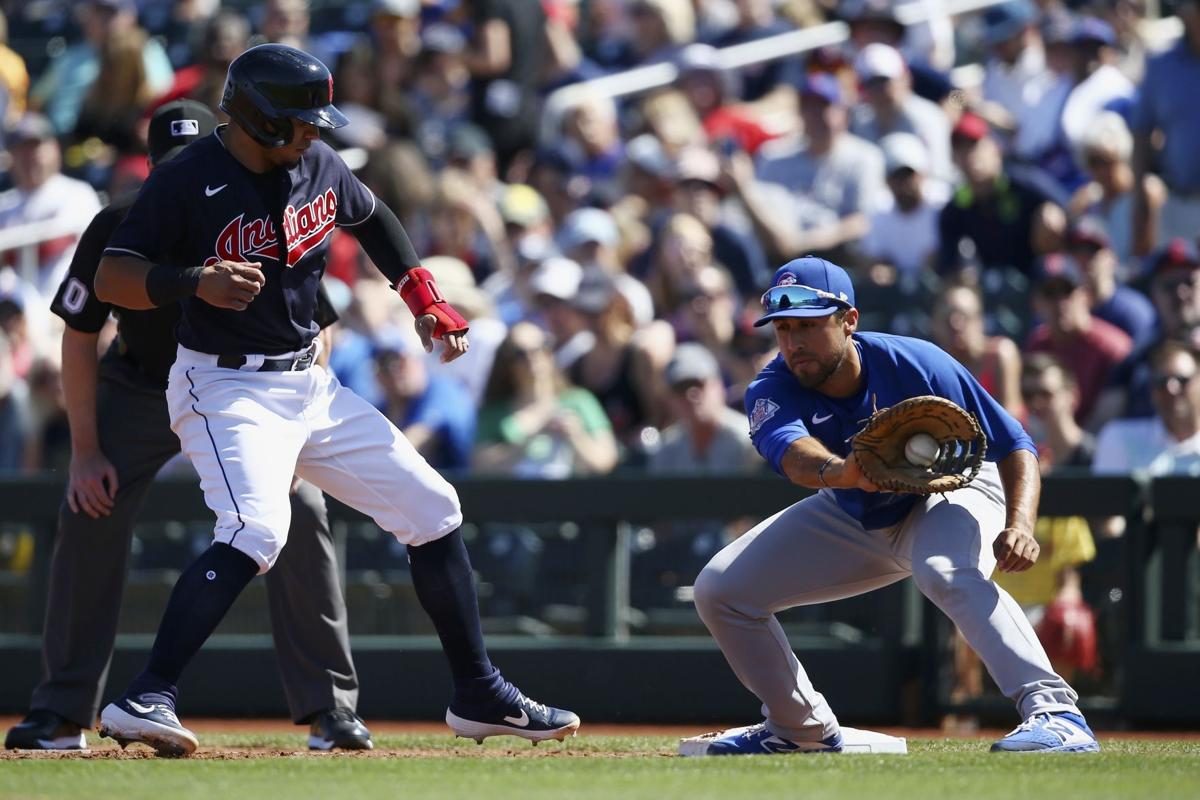 While Major League Baseball began anew this week, minor-league baseball remained dormant.
The decision to cancel the minor-league season because of the coronavirus pandemic left thousands of professional players in a state of limbo. Those who didn't make MLB "alternate training sites" as part of teams' 60-man rosters are stuck at home, trying to find partners to play catch with and places to work out.
More than 30 former Arizona Wildcats are playing professional baseball. Twenty-eight have been drafted during the Jay Johnson era alone.
For the former UA players who continue to pursue their MLB dreams, this is an unsettling period. It's also a test.
"I can't imagine how difficult this time is as a player," said former UA shortstop Louis Boyd, a 2017 draft pick who's now a minor-league manager in the Seattle Mariners organization. "Knowing you have to stay disciplined with your training, weightlifting, your swing, your arm, there's a lot to take care of — with complete unknowns in the future. However, I really do think this period will separate a lot of players. There's so much time in the dark right now where you can choose to be disciplined and strive for your dream.
"It's not easy by any means. But there are rewards available for people that can accomplish that."
Johnson has faith in his former players, whether their professional careers are just getting started or they're on the cusp of making big-league rosters.
"They're all tough-minded people, and I think they will continue to persevere here and find their way," said Johnson, who became Arizona's coach after the 2015 season. "I'm bummed out for them because a lot of them had some really good momentum. You've just gotta keep pressing forward."
The Star caught up with five ex-Wildcats to find out how they're handling a summer without baseball. Aside from Boyd, who's helping to coach at the Mariners' alternate training site in Tacoma, the other four are active players — or at least as active as they can be.
1B Alfonso Rivas (Wildcat from 2016-18)
Rivas framed this unprecedented stoppage in terms any hitter could understand.
"Life threw us a curveball," the left-handed batter said. "We're just adjusting and making the best of it.
"It was definitely a knee-buckler, but only a get-me-over type of thing. We're only 0-1 right now. We've still got two more strikes."
Rivas has reason to be optimistic about his career whenever it resumes. A fourth-round pick in 2018, Rivas jumped from high Single-A to Triple-A last season, posting an .810 OPS between those stops. He appeared in 10 spring-training games with the Chicago Cubs, batting .313 with more walks (five) than strikeouts (three).
Five days after the Cubs' final spring-training game, on March 11, Rivas went home to San Diego.
"Honestly, I thought we were just going to be home for a little bit, then end up reporting," Rivas said. "It was a weird time, because there were so many unknowns."
Fortunately for Rivas, he wasn't a stranger to sudden change. In mid-January, a little over a month before the start of spring training, Rivas was traded from the Oakland Athletics to the Cubs for big-leaguer Tony Kemp.
"You think you have everything planned out, then the next second you're going somewhere else," Rivas, 23, said. "At first I really didn't know how to feel. But it's always good to get traded, because it means that the other team really wants you. Once that started to settle in and I started to understand that, it became a lot easier."
It took Rivas some time to figure how to cope without baseball, a sport he has played since he was 3 years old. He has a friend who owns a private gym, and another who has a batting cage. He plays catch with his father and other baseball buddies. He has taken up cycling, borrowing a mountain bike from one of his dad's friends. He got to watch his sister's virtual graduation from San Diego State.
"It's definitely a different environment from what I'm used to," Rivas said. "It was definitely an adjustment. Once I started to see opportunities, things I could learn to do, how to improve myself, not just on the baseball field, it's helped me see a little more light to life."
OF Cal Stevenson (Wildcat from 2017-18)
Stevenson has a leg up on Rivas. The speedy outfielder with the discerning eye at the plate already has been traded twice.
A 10th-round pick by the Toronto Blue Jays in 2018, Stevenson spent about a year in the organization before being dealt to the Houston Astros. Less than six months later, he was headed to the Tampa Bay Rays.
The first trade was more emotional for Stevenson, who had developed relationships with members of the Toronto organization. He had only played for Houston for about a month. Still, Stevenson couldn't help but think: "This is the kind of stuff you see on TV — now it's happening to me."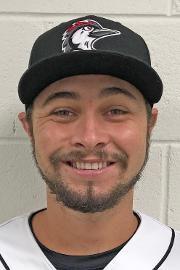 Little did Stevenson know that things were about to get stranger. He vividly remembers the sequence of events from mid-March. Stevenson and his teammates were at the Rays' spring-training facility in Port Charlotte, Florida. They were told to leave but to plan to come back the next day. About an hour later, they received a text message advising them to go home.
Like Rivas, Stevenson figured the stoppage would be relatively brief — six weeks at the most. He even left some of his equipment behind.
More than four months later, he remains home in Fremont, California, training and waiting for whatever might come next.
"Trying to adapt to a new lifestyle has been really tough," said Stevenson, who posted a .433 on-base percentage in his first two minor-league seasons. "A lot of guys take it for granted. Usually we're out there playing."
Stevenson, 23, has been living with his father and lifting weights at his mother's home gym nearby. He throws three or four times a week and hits every other day, meeting up with small groups of friends and other former college players.
Stevenson is engaged to Rebekah Martinez. They were going to get married in November. However, with Stevenson's calendar suddenly empty, they moved the wedding to September. They also reduced the guest list from 150 to 30.
Hitters have to make adjustments.
"I don't get to be around my family this time of year," Stevenson said. "Being able to see my family, enjoy this time around them, is the only thing keeping me sane."
Coach Louis Boyd (Wildcat from 2016-17)
Boyd chose a different path. After being picked by the Mariners in the 24th round in 2017, Boyd spent two seasons in the minors before pursuing a coaching career.
"I looked at a five-year period down the road, evaluated where I believed I would be as a player and where I would be as a coach — along with my passion for helping people get better," Boyd said. "That severely outweighed my passion for getting better as a player. Combining those two aspects, it was a no-brainer decision."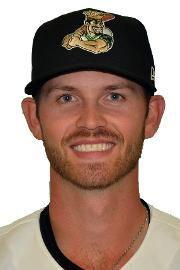 Boyd began serving as an infield coach in 2019 for the Modesto Nuts. In late July, at the age of 25, he was named manager of the short-A Everett AquaSox.
"I was incredibly surprised," said Boyd, who credited Johnson and Modesto manager Denny Hocking for cultivating his coaching career. "I didn't think a move like that would be able to happen so quickly. But I felt prepared. Once I got word, then I kind of snapped into hyper focus."
Boyd figured he'd be in Everett, Washington, at this time. Instead, he's about an hour down the freeway in Tacoma, coaching players on the verge of the majors.
Boyd was with the Mariners at their spring-training facility in Peoria when baseball got shut down. He planned to stick it out in Arizona before finding out that his grandmother had tested positive for COVID-19. So Boyd immediately got in his car and drove home to North Vancouver.
Boyd spent about 3½ months with his family in British Columbia. His grandma recovered and is doing well.
In late June, the Mariners summoned Boyd to help coach during Spring Training 2.0. His duties ranged from conducting infield drills to hitting fungoes to managing during intrasquad scrimmages to playing left field when Seattle needed a body.
"I'm super lucky," Boyd, 26 said, "Getting the call to come down to Seattle, help with the big-league team, be involved with the development of the taxi-squad players … I can have an immediate impact on their careers. It's a pretty cool feeling."
LHP Avery Weems (Wildcat from 2018-19)
Unlike Rivas and Stevenson, Weems doesn't have to find a place to hit. But the left-hander needs someone who can catch 90-mph-plus fastballs, and that presents its own challenges.
Fortunately, Weems was able to connect with Kyle Casados, the younger brother of a former high school teammate. Casados, an aspiring junior-college player, has helped Weems keep his arm in shape.
"I broke his glove three times already," Weems said. "But I think we're getting there."
The time away from the game has forced Weems, 23, to get innovative. After leaving Chicago White Sox camp in Glendale, Weems had no gym access back home in Flagstaff. He showed his father a video of how to build a squat rack. They purchased two-by-fours, buckets and concrete mix at Home Depot and MacGyver'd the equipment Weems needed to stay strong.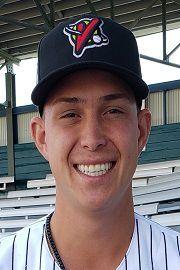 "My dad's a pretty handy man," Weems said. "He's willing to do anything for me."
While appreciative of his family's help, Weems acknowledged a reality the other ex-Wildcats also mentioned: Self-motivation is a must for pro ballplayers, especially during quarantine.
"If you don't want it bad enough, motivation is hard to come by," said Weems, who recently relocated from Flagstaff to Goodyear. "If it's something you really want and love to do, you're going to be consistent about it no matter what.
"I don't think anybody's going to outwork me. At the end of the day, my goal is to be a big-leaguer."
That didn't seem like a realistic objective after Weems posted a 6.46 ERA in two seasons at Arizona. The White Sox selected him the sixth round of the 2019 draft as a budget-friendly "senior sign."
But something clicked for Weems in rookie ball. He posted a 2.09 ERA across 60ª innings with only 10 walks and 74 strikeouts. Weems said he felt like "myself again" in a way he never did at the UA.
"Everybody's journey is different," Weems said. "Growing and maturing is a big part of life and a big part of baseball. I used to always think, 'Why me?' I'm putting in the work, doing what needed to be done, and I wasn't performing.
"Now, I'm much better for it. If I have to go through that again, I know what it takes to come out of it … how to persevere through hard times."
C Cesar Salazar (Wildcat from 2016-18)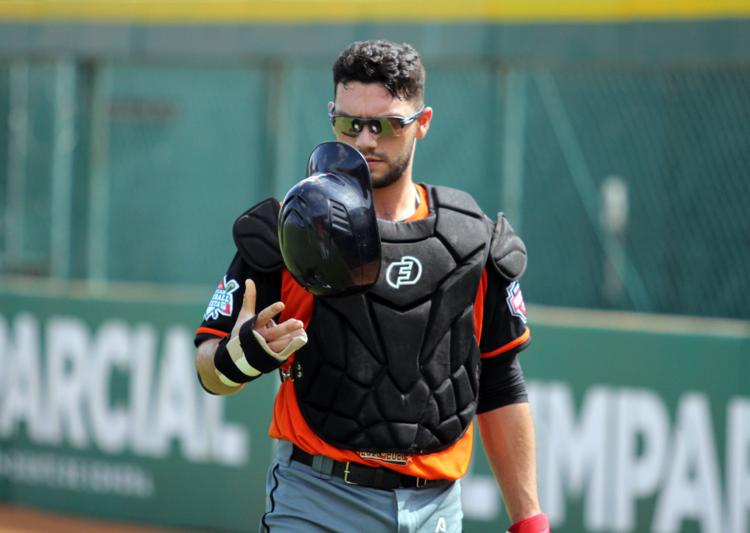 Salazar had one at-bat in spring training for the Astros — and hit a home run. It was a surreal moment for the left-handed hitter.
"I was pretty blacked out, honestly," said Salazar, Houston's seventh-round pick in 2018. "It was such a cool experience."
The homer was a product of the work Salazar had put in during the offseason with Luis Valenzuela, his longtime mentor who helped him move from Hermosillo, Mexico, to Tucson during high school. Known more for his defense than offense, Salazar had worked on pulling and lifting inside pitches. Sure enough, the home run came on an inside pitch and sailed over the right-field wall.
A little over two weeks later — on his birthday, March 15 — Salazar was headed back home. Like the others, he had gotten word that spring training was canceled and baseball was on hiatus indefinitely.
After spending some time in Hermosillo — where he boxed with his father and learned painting from his sister — Salazar returned to Tucson.
Salazar is attacking this period the same way he approached his time at Sahuaro High School; he was ruled ineligible for most of his three seasons there and played in only 18 games.
"You can take it two ways: 'Screw this, I'm not going to do anything.' Or keep working and show up next spring training even better than I was," he said.
Before returning to Hermosillo to practice with his winter-ball club, Salazar was training from 9 a.m. to 2 p.m. five days a week. It wasn't quite the same as playing games almost every day, and Salazar conceded that his mind sometimes wandered into negative places — a feeling many of us can relate to in 2020.
He acknowledged, however, that his circumstances could be a lot worse.
"We're alive. We're healthy. I'm grateful for that every day," Salazar said. "But I really wish I was playing."
Be the first to know
Get local news delivered to your inbox!