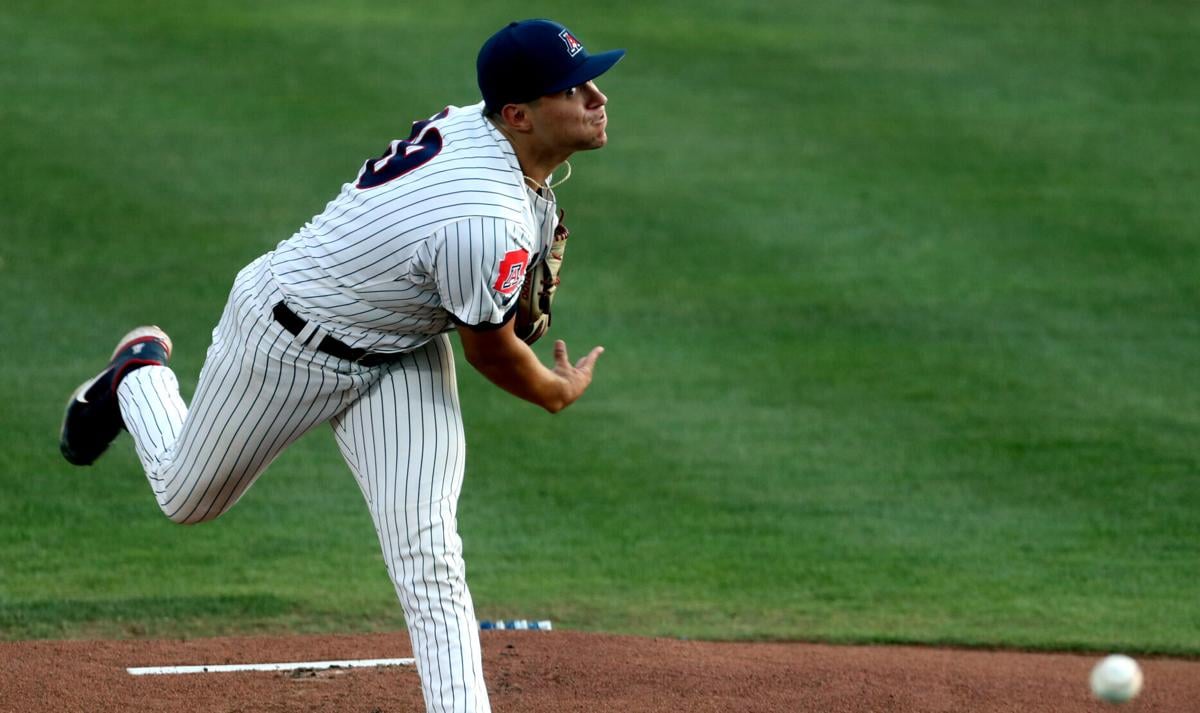 Arizona has tackled a similar challenge to the one Ole Miss is facing this week.
When the Wildcats made their run to the College World Series in 2016, they had to win a regional on a Monday and start a Super Regional on a Friday at the other team's ballpark. Their opponent, Mississippi State, had swept its regional at home, just like Arizona did this past weekend.
Is it an advantage to be well-rested? Of course. But it doesn't guarantee anything.
The underdog Wildcats swept the Bulldogs in Starkville. Ole Miss is riding a wave of momentum and adrenaline as it heads to Tucson for the 2-of-3 series that will decide a berth in the 2021 CWS.
"It's postseason baseball with two of the best teams in the country," UA coach Jay Johnson said. "You can't be one of the best teams in the country if you don't have tough-minded, resilient players that are talented. In '16, we had that and were that way. I don't expect them to be any different in that regard."
The Rebels (44-20) present a powerful profile from the plate and the mound. They rank 16th nationally in home runs (82) and second in strikeouts per nine innings (11.8).
Johnson discussed Ole Miss' strengths, the differences in style of play between the West Coast and Southeast, Chase Silseth's recent issues and other topics in an interview with local media Tuesday. Below is a portion of that conversation. It has been lightly edited.
What are your initial impressions of Ole Miss?
A: "Obviously a talented team. I think they were a preseason top-five team. Old players that have been name players in college baseball. Familiar with a couple of them, being they're West Coast guys. (Pitcher) Derek Diamond and (shortstop) Jacob Gonzalez are two guys that we recruited.
"Doug Nikhazy ... was on one of the All-American teams, either first-team or second-team pitcher. Taylor Broadway, good closer. (DH) Tim Elko obviously has had a good tournament. Has power (three home runs in five games)."
UC Santa Barbara coach Andrew Checketts referenced "West Coast baseball" the other day. Do you think there are any significant differences between the style of play on the West Coast and what you might see in the SEC or Big 12?
A: "Yeah, I do. But I think it comes down more to the personnel and the players. ... On that side of the country, I think maybe going to college is held in a higher regard. At a place like an Ole Miss, like an LSU, like a Texas A&M, those kids grow up really wanting to go to those schools. They do a nice job of keeping a lot of their talent away from Major League Baseball.
"Out here, the advantage we maybe have is the weather, and players can develop different skills. The physicality and strength of players on the East Coast is a little more pronounced, and I think you'll see that with their team.
"There's advantages to both. It's just important to know who you are and what you do and stick to that."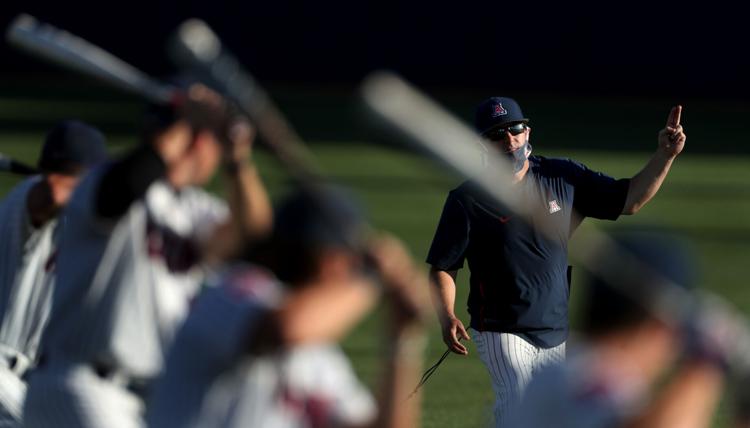 What's the general feeling around the team right now?
A: "It was really important for me that they got to enjoy being a regional champion on Sunday, and we talked about that. If you don't stop for a second, you can somewhat lose track of, why are you putting in all the work?
"Then (Monday) in our communication, it was pretty simple. One thing this team has done good all year is move forward. It's been a theme. ... I have great confidence in their maturity and ability to move forward into this week."
In terms of executing and locating pitches, what have you seen out of your No. 1 starter, Chase Silseth, the last couple of times out?
A: "I thought he just missed over the plate a little bit too much on Friday (three-plus innings, nine hits, four runs vs. Grand Canyon). ... When you put a demand on him that we did to be the Friday starter and to meet or answer the call every week over 15 weeks in a league like the Pac-12 or the SEC, there's gonna be some bumps in the road.
"I feel like we've managed his pitch count well. He's done a great job of managing his conditioning well. But there probably was a point in time where he's had to break through being a little bit fatigued. I'd chalk it up to that. He threw a great bullpen (over the weekend). Got his preparation tweaked a little bit for this week (with) some adjustments that we made that I feel really good about. I think mindset-wise, he'll be in a good space and be able to make a contribution for us this weekend."
Missing over the plate — did that lead to all those two-strike hits vs. GCU?
A: "Take nothing away from Grand Canyon. That's a good team. They won 39 games. They have good players. ... I tip my hat to them.
"(But) we had some bad luck. The ball that bounced over (Branden Boissiere's) head at first (in the first inning) actually hit behind home plate. It wasn't fair, and then it bounced into fair territory and bounced over Branden's head, and that was significant. That scored the guy all the way from first and ended up being an extra-base hit. And then they punch one through with two strikes. If that doesn't happen, it's a completely different start to that game.
"He (Silseth) knows the things that he needs to do to do better, to execute better, keep guys off base or keep the barrel off of the ball. I think his bullpen was a good step towards that. I think mentally he's moved past it and will be in a better place to execute better this week."
Inside pitch
UA freshman Jacob Berry was named one of 25 semifinalists for the Golden Spikes Award. Berry is the fifth Wildcat to earn a spot on the semifinalist list and the first since JJ Matijevic in 2017. Berry leads Arizona in batting average (.357), slugging percentage (.679), triples (five), home runs (15), RBIs (64), extra-base hits (37) and total bases (152).
Johnson said outfielder Mac Bingham's condition is improving after he was limited to defensive duty in the Tucson Regional because of a hand injury. Bingham, who missed five games after breaking the hamate bone in his left hand, lifted weights with the team Tuesday morning. His replacement in left, Tanner O'Tremba, went 5 for 10 with a home run and three RBIs over the weekend.
All-session passes for the general public will go on sale at 9 a.m. Wednesday. Single-session tickets will go on sale at 9 a.m. Thursday. Tickets are $30 for all-session passes, or $20 per game for adults and $15 per game for groups and students.
Contact sports reporter Michael Lev at 573-4148 or mlev@tucson.com. On Twitter @michaeljlev