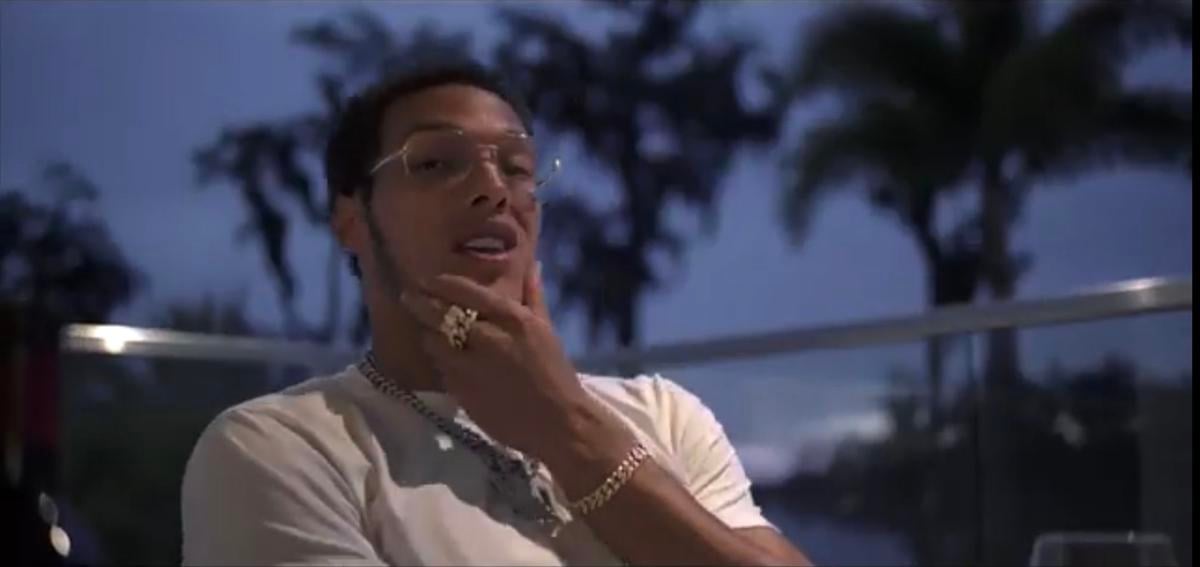 Aaron Gordon, the rapper? 
The former Arizona Wildcat and Orlando Magic star is utilizing his free time during the quarantine period to record hip-hop music as an artist. 
Gordon released his second record since becoming a hip-hop artist, "9 out of 10," which is a diss track aimed at former Miami Heat star Dwyane Wade, one of five judges in the 2020 Slam Dunk Contest during NBA All-Star Weekend, who allegedly gave Gordon the wrong score in the final round of the dunk contest that gave Wade's former teammate, Derrick Jones Jr., the dunk title. 
Gordon had a perfect score (50) in the first four rounds of the dunk contest, which Jones didn't have, but since both tied in the final round, they were ordered to a dunk-off. Jones' final dunk of the contest earned him 48 points. 
In desperation, Gordon summoned 7-foot-6 Tacko Fall from the crowd and dunked the Celtics center, which Former NBA star and dunk contest judge Scottie Pippen revealed on ESPN's "The Jump" in February that Gordon should've tied Jones. Instead, three judges, including Wade, scored Gordon nines while the other gave him a perfect 10. Tally up the score, 47, and it's one point shy of tying Jones, and for the second time in three attempts, Gordon controversially lost the dunk contest. 
"There was a little bit of a pact, but somehow we punched the scores in and they came up wrong," Pippen said. "We just messed up ... and the reality of it is we thought we were giving them both a tie in the final round."
In Gordon's latest track, the video starts off with Gordon watching a replay of the dunk contest while sipping a glass of red wine. Once the drum beat of the song kicks in, the chorus begins with the lyrics, "Nine out of 10, can you please keep it zen? Nine out of 10, can you please fix your (lenses)? Nine out of 10, got you playing pretend. Nine out of 10, here we go again." 
Later in the song, a soundbite of Kenny Smith saying "There's a highway robbery in Chicago" during TNT's broadcast of the dunk contest. Gordon also rapped about how Wade's score cost Gordon $1 million, which was the reward money for the winner. 
Wade defended his scoring of the slam dunk contest. 
"It took nine rounds. I mean, it wasn't biased. I wasn't the only one who gave him a 9, let's talk about that. There was three people that gave a nine. But people are going to talk," Wade told Complex Sports after the NBA dunk contest.
"Aaron Gordon is not going to lose any sleep about not winning a dunk contest. He's one of our better NBA players and one of the young stars in this league. But it was entertainment, and at the end of the day, as judges, we had to come up with a winner. It was unfortunate, but we had to."
Two weeks ago, Gordon also released his first single, "Pull Up," on YouTube. 
Contact sports content producer Justin Spears at 573-4312 or jspears@tucson.com. On Twitter @justinesports