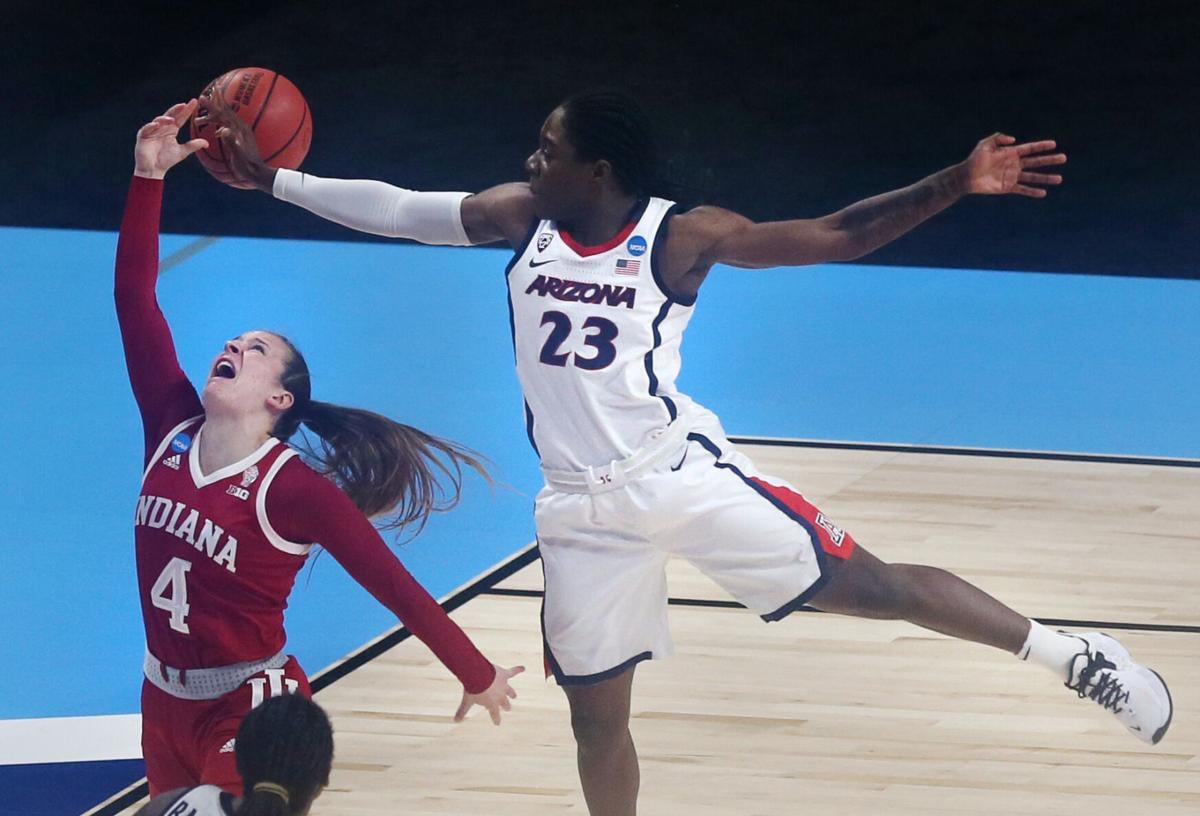 The historic season continues.
Aari McDonald, Adia Barnes and the Arizona Wildcats' women's basketball team are bound for the Final Four for the first time in program history after the third-seeded UA beat No. 4 seed Indiana 66-53 in the Elite Eight on Monday in San Antonio.
Arizona (20-5) will face top-seeded UConn (28-1) on Friday for a spot in the national championship game.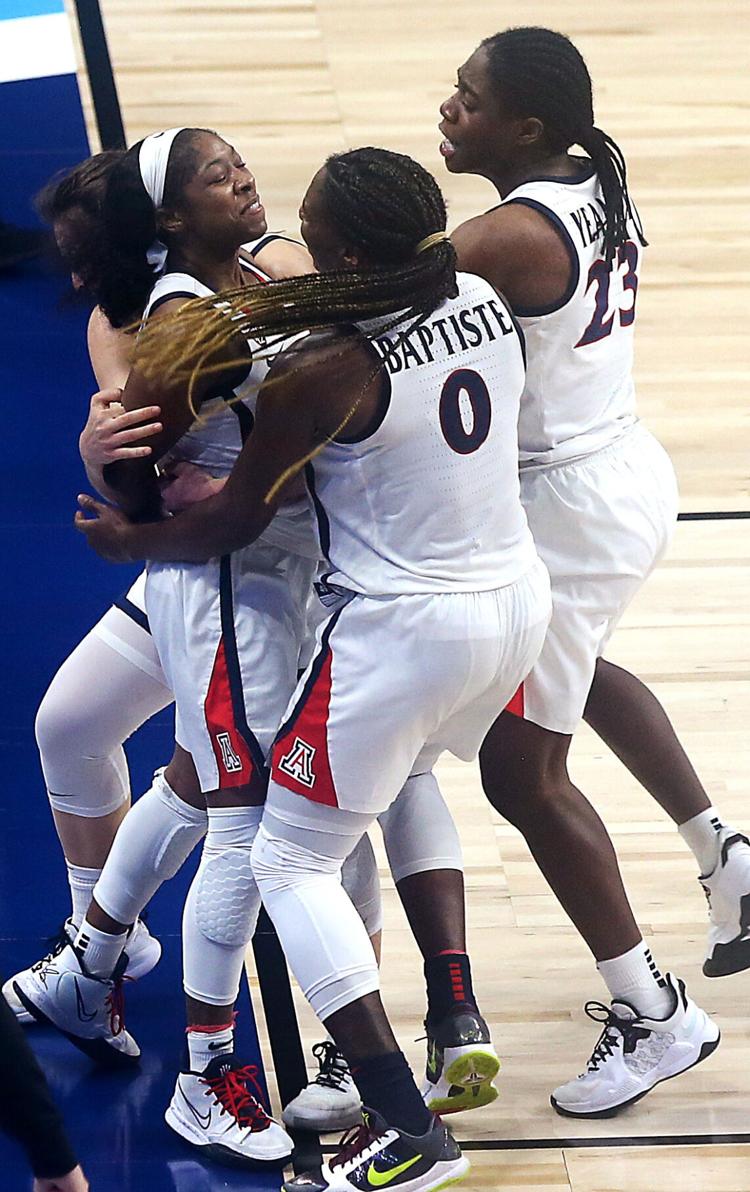 All eyes in Tucson were set on the Wildcats to compete at the highest level, including the UA football team that gathered at the Cole and Jeannie Davis Indoor Practice Center to watch the game on a projector screen. Former players a part of the UA basketball fraternity — men and women — showed their unwavering support on social media before and during the game.
On a stage neither school had experienced prior to this season, Arizona received an encore legendary performance from its star guard Aari McDonald, who finished the night with 33 points on 12-for-20 shooting; she added 11 rebounds and four assists; She's scored in double figures in 91 straight games, the longest active streak in women's college basketball.
Trinity Baptiste added 12 points on 4-of-9 shooting. Helena Pueyo added six points on two clutch 3-pointers, and finished with three rebounds and two blocks.
Cate Reese and Sam Thomas scored five points apiece.
Junior wing Bendu Yeaney, who transferred from Indiana prior to this season, scored three points on just one field-goal attempt but tabbed five rebound and an assist.
Arizona's game came down to McDonald, who — for the second time in as many games — was up for the task. Her 33 points are the most-ever scored by a Wildcat in an NCAA Tournament, surpassing … well, herself. She scored 31 in Saturday's upset of Texas A&M.
McDonald also moved ahead of Dee-Dee Wheeler to third on Arizona's all-time scoring list with 1,990 points. McDonald will most likely finish her UA career steady at No. 3 behind Davellyn Whyte (2,059) and Barnes (2,237).
In the first quarter, McDonald shot 4-for-7 from the field made both of her 3-point attempts. McDonald knocked down her third attempt in the second quarter with a bank-shot at the top of the key while the shot clock wound down.
The Wildcats shot 38% from the field in the first half, while IU went 10-for-30 (30%) and 0-for-5 from 3-point range.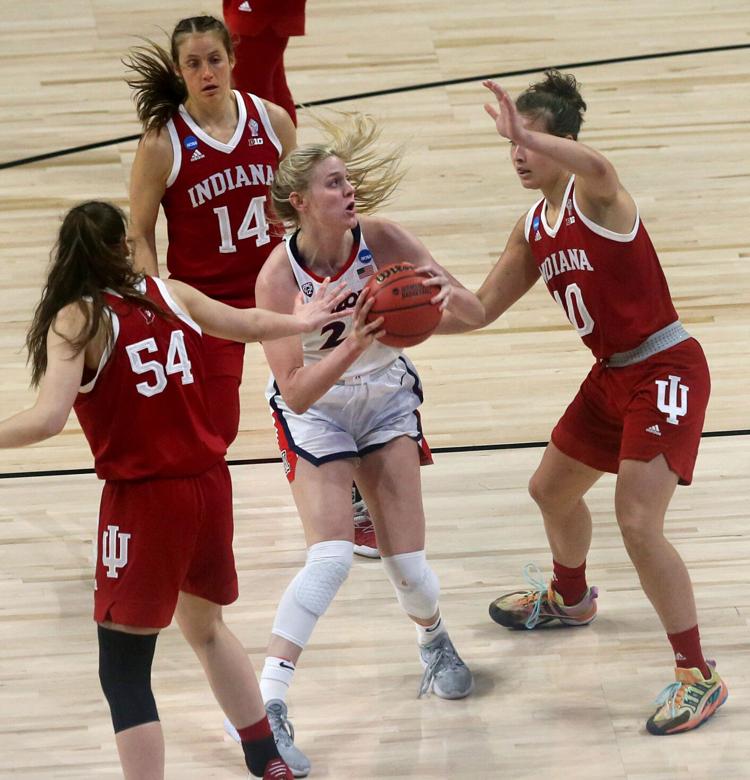 Reese and Baptiste each grabbed five rebounds in the first half, and Arizona went into the halftime break leading 27-23 — 20 minutes away from reaching another monumental milestone.
Arizona opened up the second half on an 8-4 run with the help from a Baptiste 3-pointer.
Baptiste scored eight of her 12 points in the third quarter
Indiana forward Mackenzie Holmes' 10 third-quarter points coupled with a two-minute scoring drought by the UA allowed the Hoosiers to stay within striking distance, 46-44 going into the final 10 minutes.
With 2:35 left to play, McDonald appeared to suffer a left ankle injury after getting her foot caught between a defender while driving to the basket. The crowd hushed as McDonald left the floor. Trainers re-taped her ankle on the sideline and returned to the game with just under two minutes to play.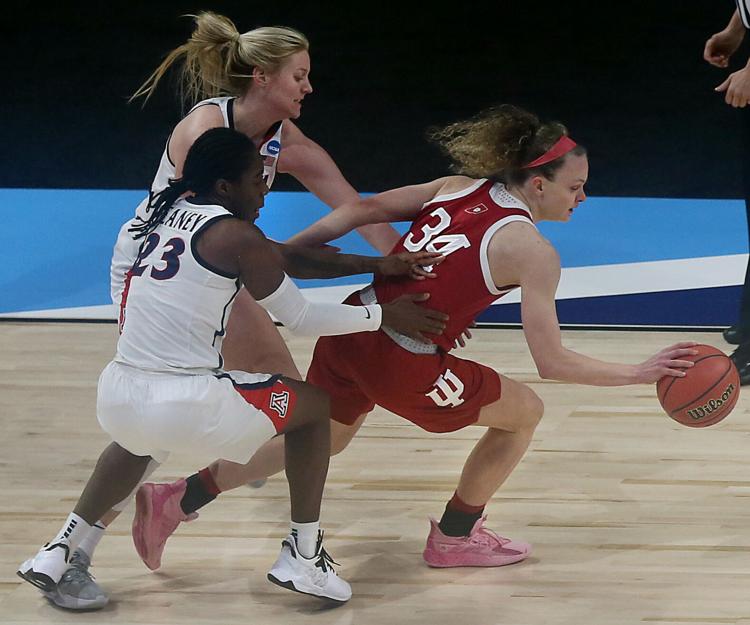 Reese fouled out late, but Indiana couldn't catch up. The Hoosiers went three-plus minute scoring drought, and the Wildcats were able to squeeze out the win to advance to their first-ever Final Four.
The next opponent will present a herculean task as the Wildcats are going toe-to-toe with top-ranked UConn, a program led by Hall of Fame coach Geno Auriemma. The Huskies are playing in their 13th consecutive Final Four. The Huskies won their region on Monday, outlasting fellow powerhouse Baylor in the final seconds.
Friday's tipoff time has not yet been announced. Both Final Four games will air on ESPN.
Photos: No. 3 Arizona Wildcats vs No. 4 Indiana Hoosiers in NCAA Tournament Elite Eight
Arizona vs. Indiana, NCAA women's basketball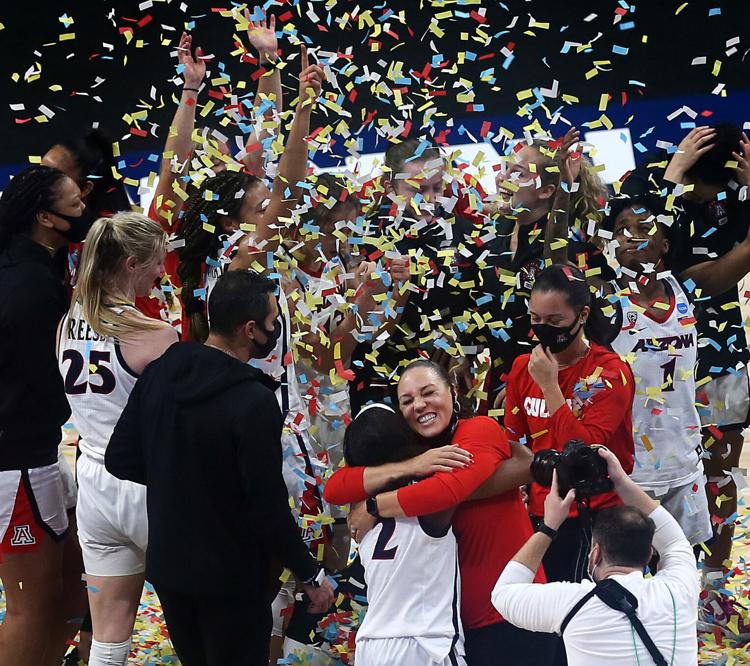 Arizona vs. Indiana, NCAA women's basketball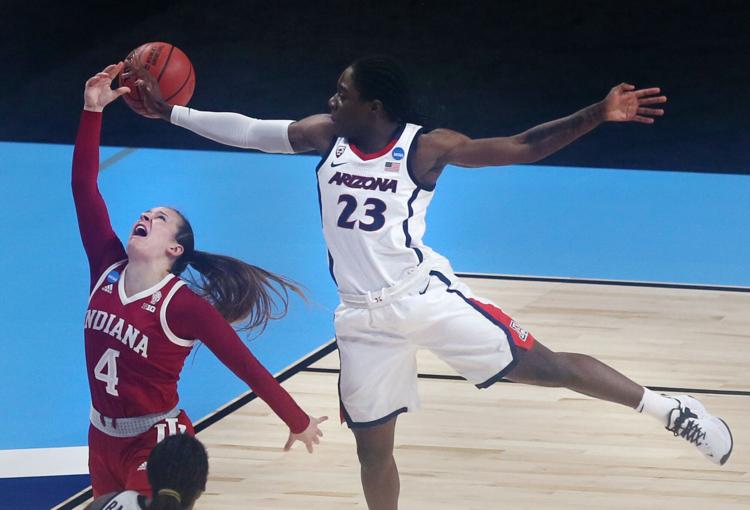 Arizona vs. Indiana, NCAA women's basketball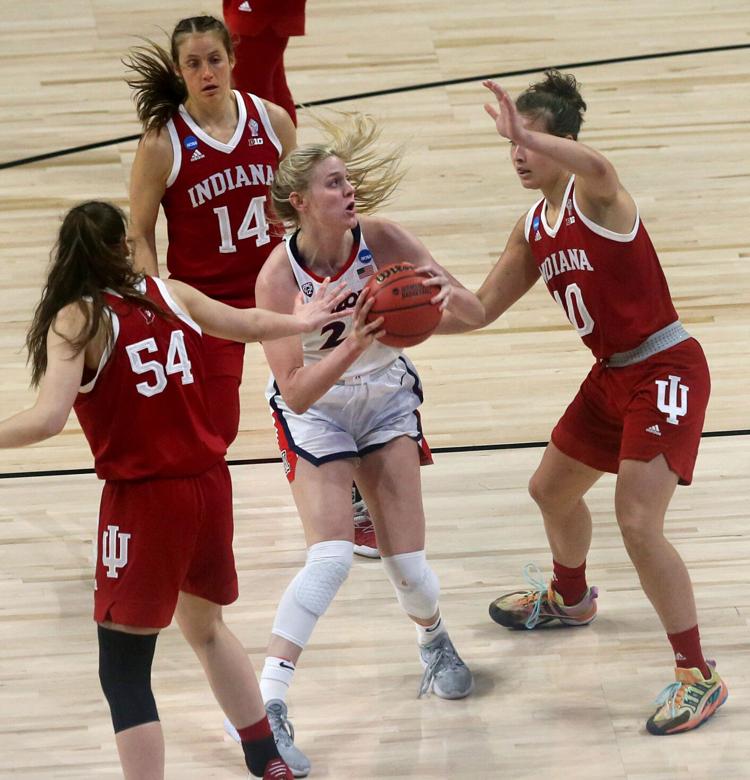 Arizona vs. Indiana, NCAA women's basketball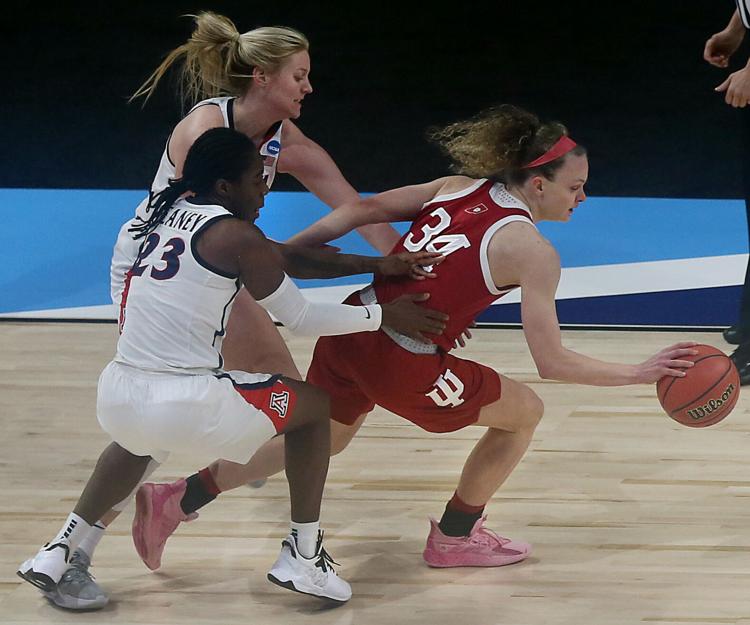 Arizona vs. Indiana, NCAA women's basketball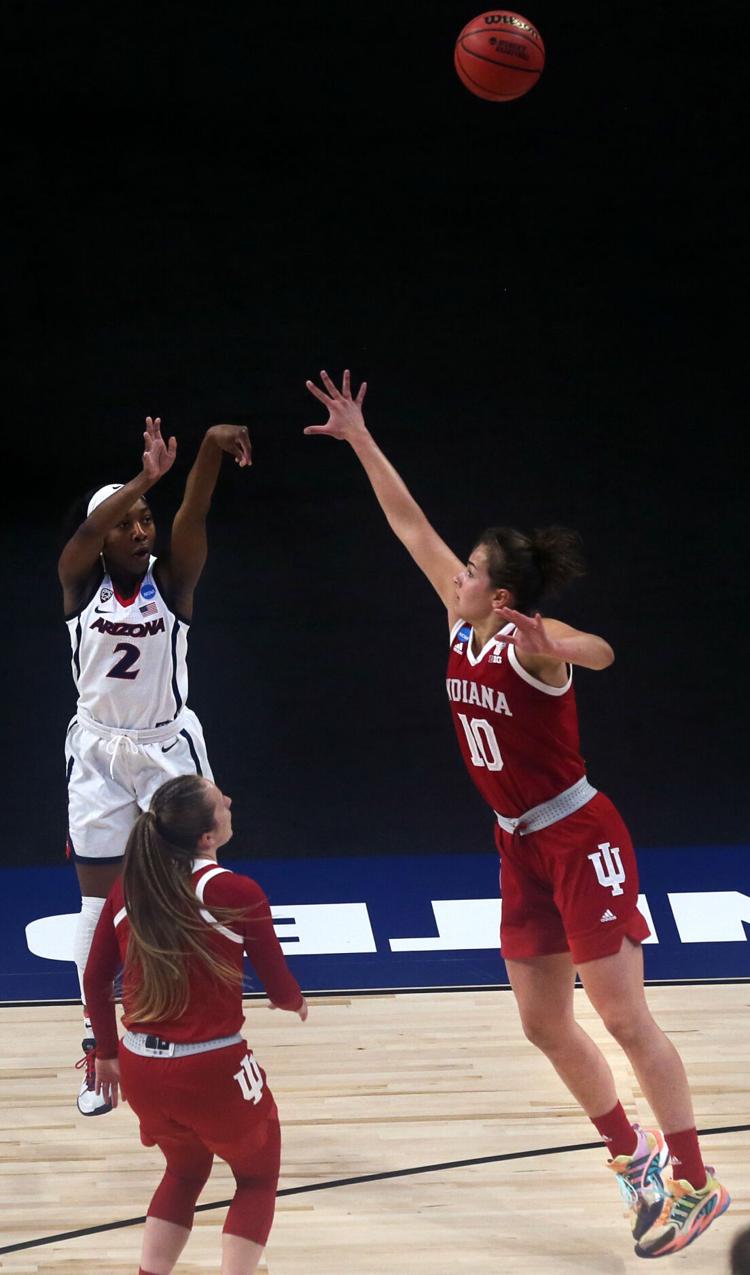 Arizona vs. Indiana, NCAA women's basketball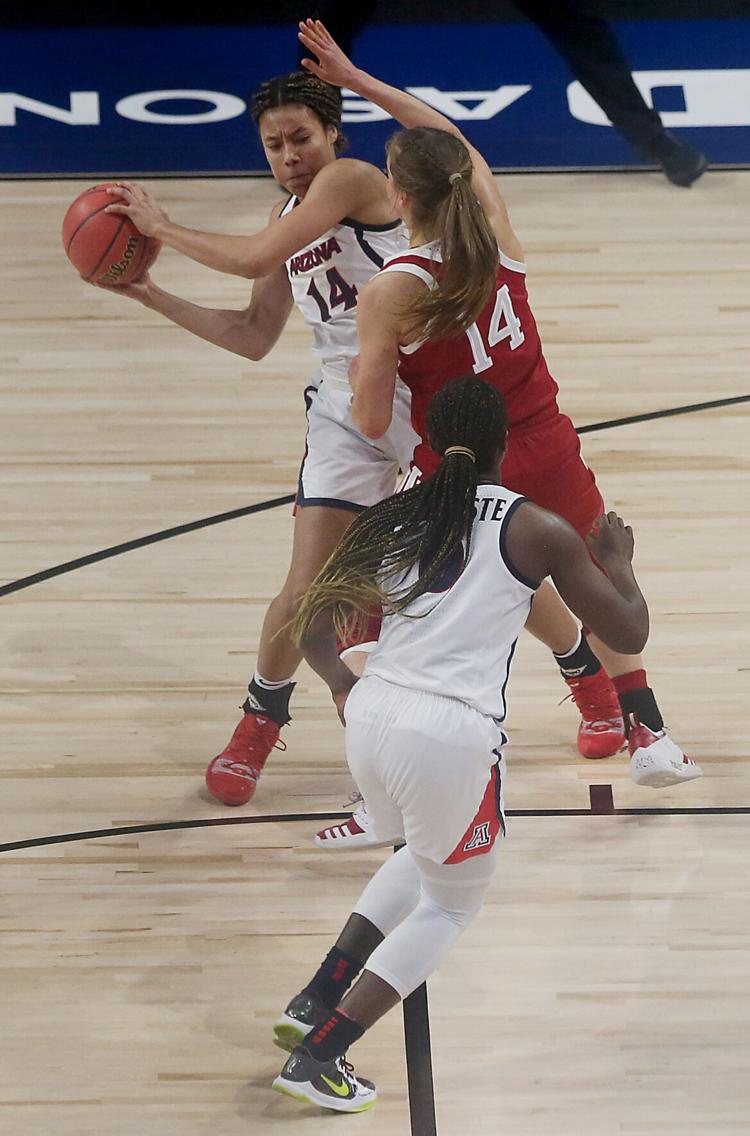 Arizona vs. Indiana, NCAA women's basketball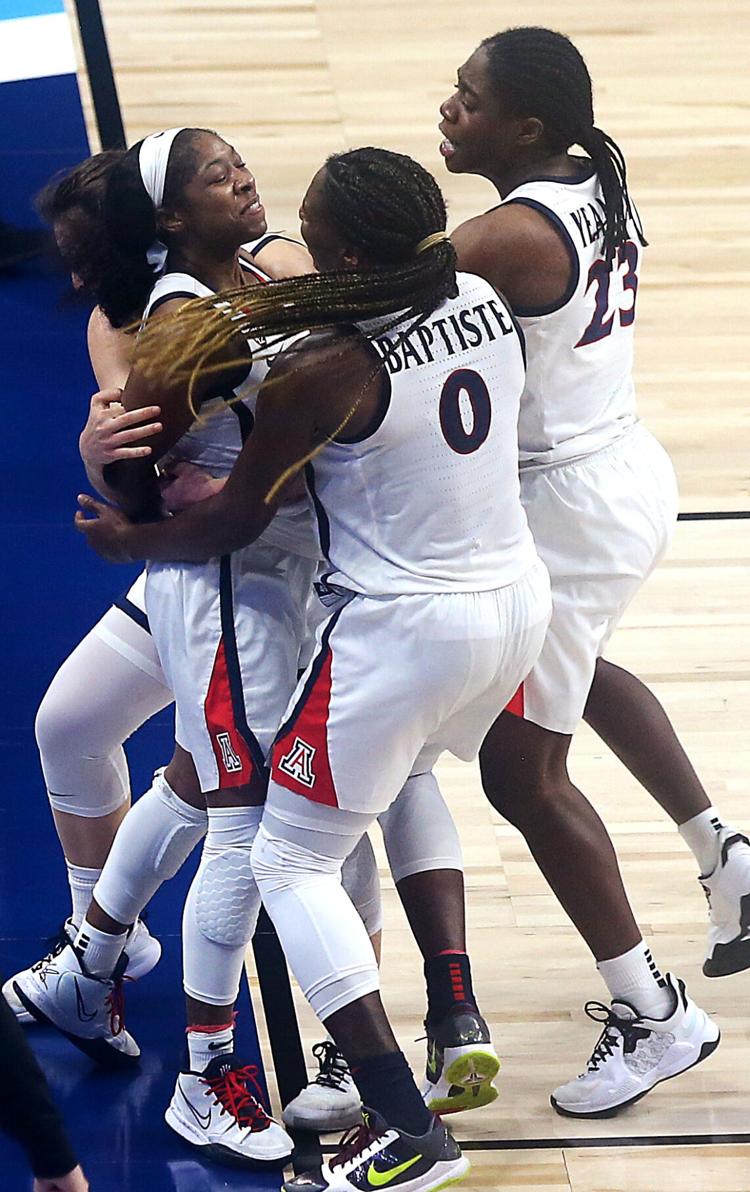 Arizona vs. Indiana, NCAA women's basketball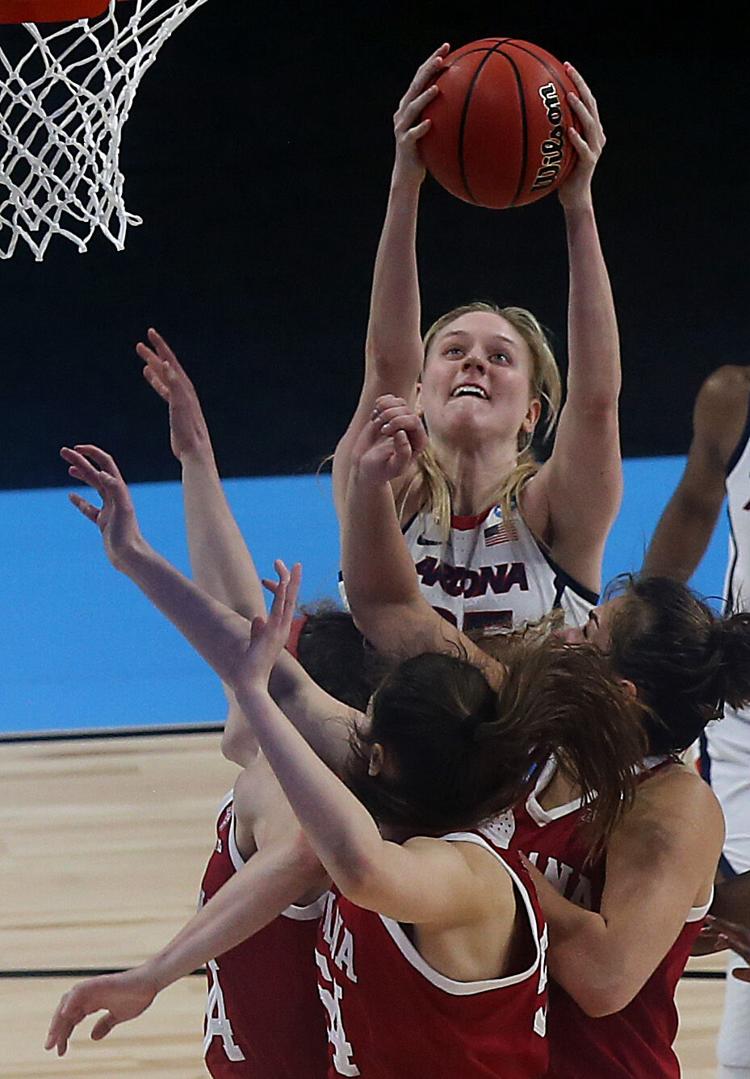 Arizona vs. Indiana, NCAA women's basketball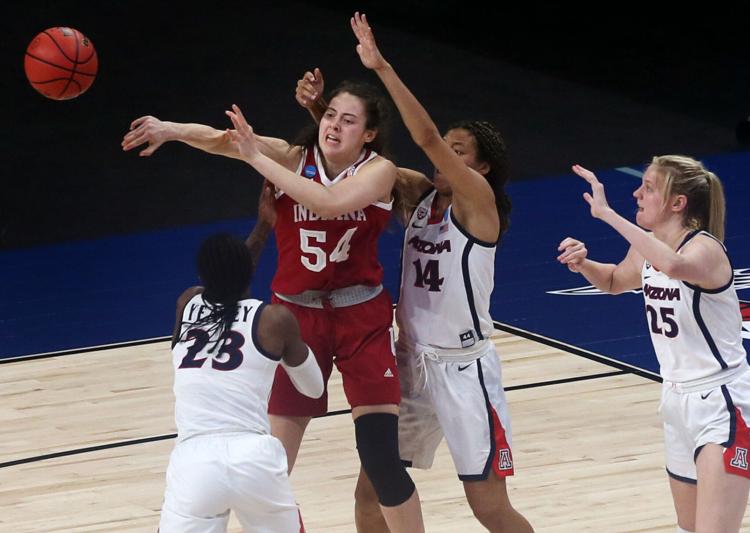 Arizona vs. Indiana, NCAA women's basketball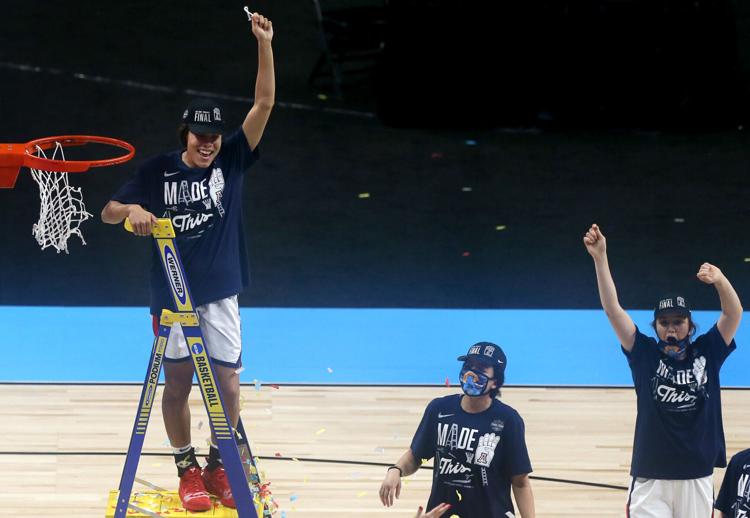 Contact sports content producer Justin Spears at 573-4312 or jspears@tucson.com. On Twitter @justinesports