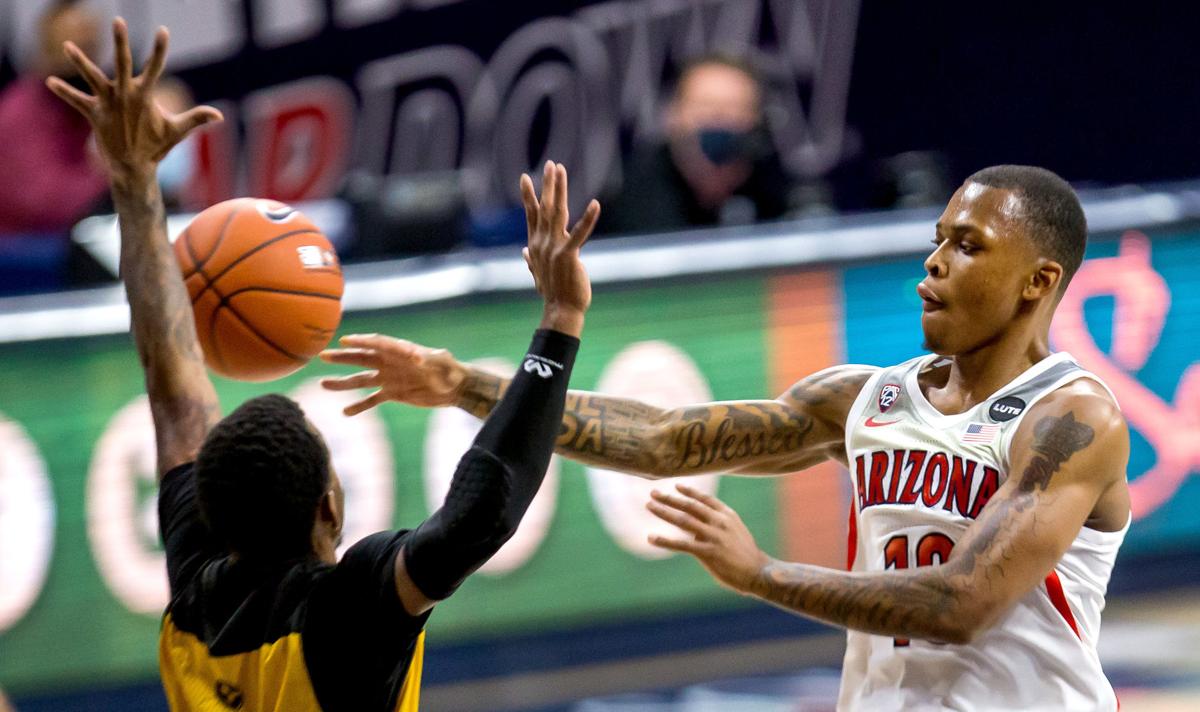 Already with two cancellations over the first week of its season, Arizona opted to pack the next week tightly by rescheduling NAU for Monday, Dec. 7 at McKale Center.
The Wildcats are now scheduled to play four games over an eight-day period starting Wednesday, when they are scheduled to host Colorado in their Pac-12 opener. Arizona is then scheduled to host nonconference games with Northern Colorado (Saturday), NAU (Dec. 7) and CSU Bakersfield (Dec. 9).
UA and NAU signed a three-year contract to have the Lumberjacks become the Wildcats' opening-day opponent for the next three seasons, but the scheduled opener this season was pushed back from Nov. 10 to Nov. 25 and then postponed when the Lumberjacks had a positive COVID-19 test within their program.
Arizona also lost a scheduled game against UTEP for Sunday when the Miners had a positive test, though it might also be rescheduled or Arizona might find another opponent for a different date.
Arizona still has the weekend of Dec. 11-13 open, after UA and Illinois mutually pushed a Dec. 12 game at Champaign, Illinois, to next season.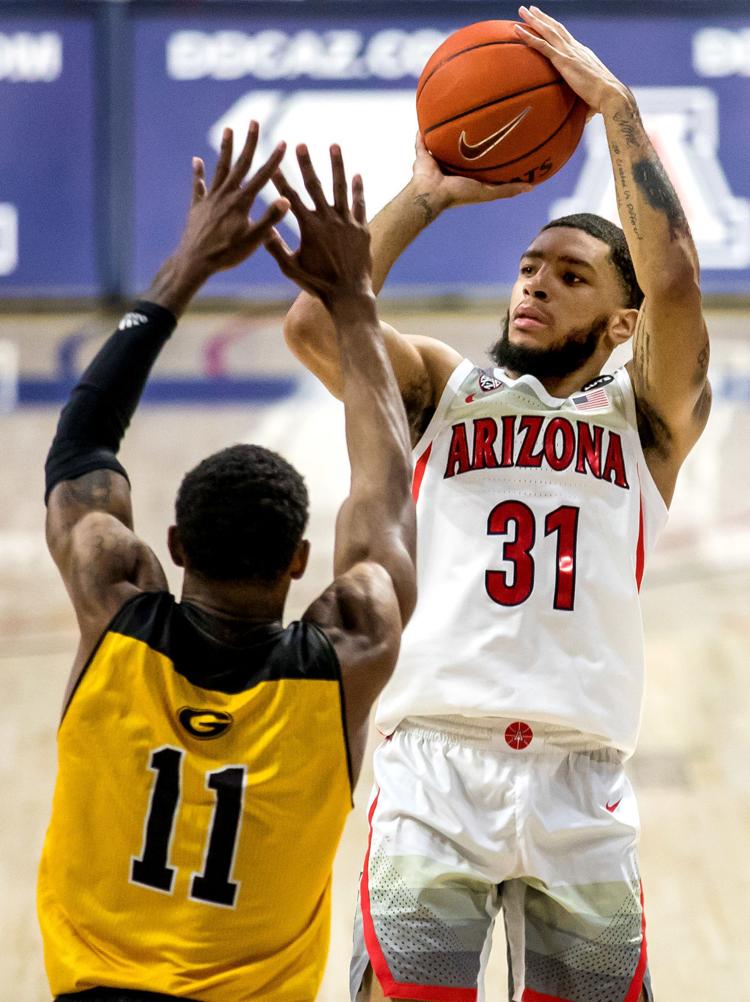 Ryan Reynolds, UA's director of basketball operations, said the team still intends to replace both canceled games, aiming for seven nonconference games on top of 20 scheduled Pac-12 games.
The Wildcats' Dec. 19 game at Stanford, however, is likely to be postponed or moved after a new Santa Clara County health order now prohibits any practices or games through at least Dec. 21.
The UA-NAU game is scheduled to tip at 7 p.m. and be aired by Pac-12 Networks.
Buffalo hurdles
Already with three players sidelined with COVID issues, Colorado is crossing its collective fingers that there's no other team spread before Wednesday's UA-Colorado game at McKale.
"That's the hope," Colorado coach Tad Boyle said on a Zoom conference Monday. "We tested yesterday, we tested today — we're doing two tests today. We're gonna test tomorrow before we get on the plane to go to Tucson. So, so far, so good.
"You live day-by-day, sometimes hour-by-hour when it comes to that stuff. But so far, so good with no changes."
Colorado, which is 2-0 after beating both South Dakota and Kansas State in Manhattan, Kansas, last week, played against South Dakota on Nov. 25 without projected starter D'Shawn Schwartz because of a positive test.
The Buffs then also went without reserve guard Keeshawn Barthelemy and forward Tristan da Silva last Friday against Kansas State because of contact tracing related to Schwartz' positive test.
Schwartz tweeted on Friday that "I'm watching in Boulder. Mild symptoms. Be back soon." Boyle also said Monday that Schwartz was fine, though the Buffs will still be without all three players Wednesday at Arizona because of the resulting 14-day quarantine.
Wright earns Pac-12 honors
Colorado senior guard McKinley Wright was given the Pac-12's first Player of the Week award after leading the Buffs in Manhattan, Kan. He averaged 22.0 points, 4.0 rebounds and 5.0 assists while shooting 64.3% from the field over CU's two wins.
Meanwhile, ASU guard Josh Christopher picked up the first Pac-12 Freshman of the Week award after scoring 28 points in the Sun Devils' 83-74 loss to Villanova, the ninth-most points scored by a freshman in ASU history.
Over three games that also included wins over Rhode Island and Houston Baptist, Christopher averaged 18.7 points, 4.7 rebounds and shot 57.9% overall (33.3% from 3).
Pac-12 slips in Top 25 poll
ASU slipped from No. 18 to No. 25 in the Associated Press Top 25 poll after beating Rhode Island and Houston Baptist but losing 83-74 to 12th-ranked Villanova.
Oregon also dropped one spot to No. 21 despite not playing a game while UCLA dropped out of the poll from No. 22 after losing at San Diego State.
Conference adding tracers
The Pac-12 announced Monday that it will use wearable technology to determine the length and proximity of interaction for contact-tracing purposes with its football and men's and women's basketball teams.
The "SafeTags" produced by Kinexon will be worn by athletes, coaches and staff during all team activities, including games.
The conference said if there's an infection within a team, the contact information can then be accessed by Kinexon's exposure management software, potentially limiting the possibility of a large outbreak.
"Contact tracing is a critically important element of our health and safety protocols, and Kinexon's SafeZone technology will significantly enhance our capabilities in this essential area," Pac-12 commissioner Larry Scott said in a statement.
The devices also can be programmed to flash a red warning light when certain people are within six feet of each other. As it is, Arizona is keeping all other people at least 25 feet away from its "Tier 1" personnel (players, coaches and essential staff) during McKale Center games.