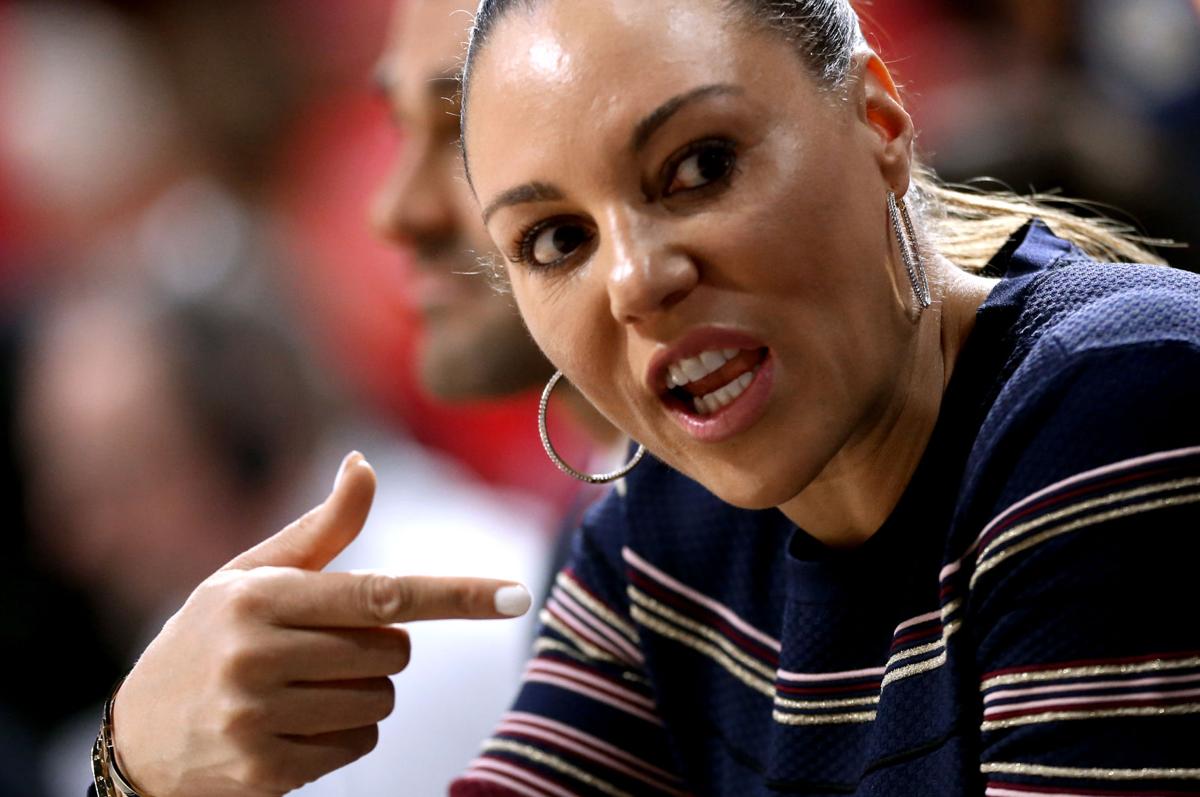 Basking in the glow of winning the WNIT, Adia Barnes said she was looking to add one or two transfers to the team in the offseason.
Friday, nearly seven weeks later, Barnes made good on that promise.
Amari Carter and Shaina Pellington both announced on social media Friday — about three hours apart — that they would be joining Arizona.
Carter, who graduated from Penn State earlier this month, tore her ACL during her freshman year, which gave her a fifth year to play. She is a 5-foot-8-inch guard who averaged 9.6 points, three rebounds and 2.4 assists per game last season. She collected 42 total steals.
Carter earned the coaches' All-Big-Ten second team honors in her redshirt sophomore year, when she led the Big Ten in steals with 2.63 steals per game and had 84 total. That was good for 32nd nationally and 18th on Penn State's single-season steals list. She averaged 14.4 points and 3.5 assists per game that season.
Going into college, Carter was a top-35 recruit in her class and No. 11 at her position, from St. John's College (high school) in Washington, D.C. Scouts said she had a good first step, was a good facilitator and a disruptive defender.
Pellington, a 5 foot-7-inch guard, played two seasons at Oklahoma and was the 2018 Big 12 freshman of the year. She averaged 13.1 points, 2.7 rebounds and 2.2 assists per game that year, and earned Big 12 freshman of the week honors four times.
Last season she averaged 13 points per game. Pellington will have to sit out a season due to NCAA transfer rules, but will be eligible at UA in 2020-21.
Pellington is from Pickering, Ontario, and coming out of high school she was ranked the No. 5 international prospect and the No. 1 point guard prospect from overseas by Prospect Nation.
Be the first to know
Get local news delivered to your inbox!