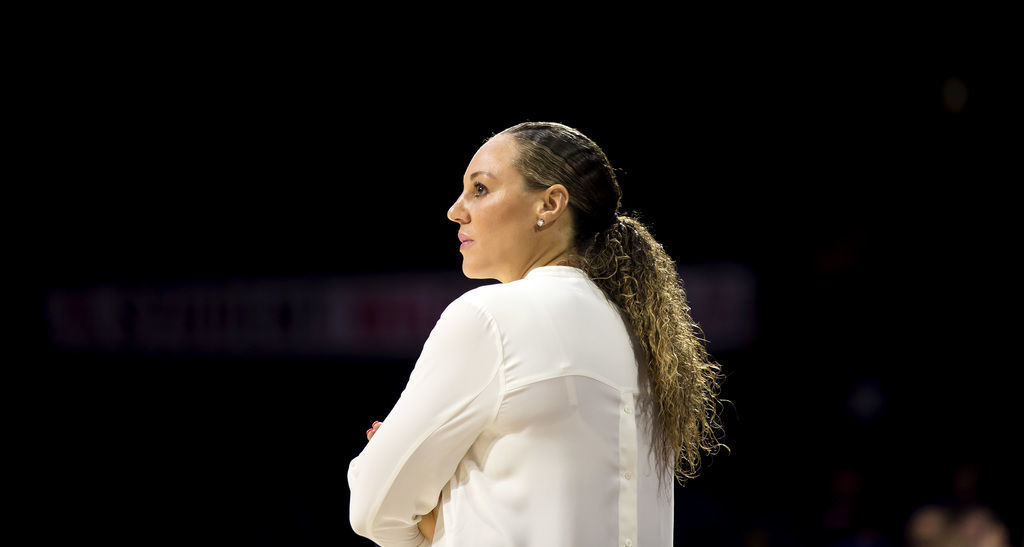 It was all coming together for Arizona, one landmark at a time.
Win, get ranked, break records, move up in the rankings, beat top-10 teams, break more records, beat a top-5 team and then break even more records. Get a bye in the first round of the Pac-12 tournament. Check, check, check, check, etc.
And then, it stopped. Everything stopped.
The NCAA decided Thursday to shut down the men's and women's basketball tournaments — and all spring championships — because of the coronavirus pandemic.
Arizona's historic season ended. So did everybody else's.
This team that finished No. 13 in the AP poll and 24-7 was one win from tying the best season in UA history.
Many experts thought they would host the NCAA Tournament's first and second rounds in McKale Center.
Coach Adia Barnes called the cancellations "devastating news — so surreal."
The Star talked to Barnes on Friday afternoon after a long day of talking to her players and figuring out logistics. Here's what she said: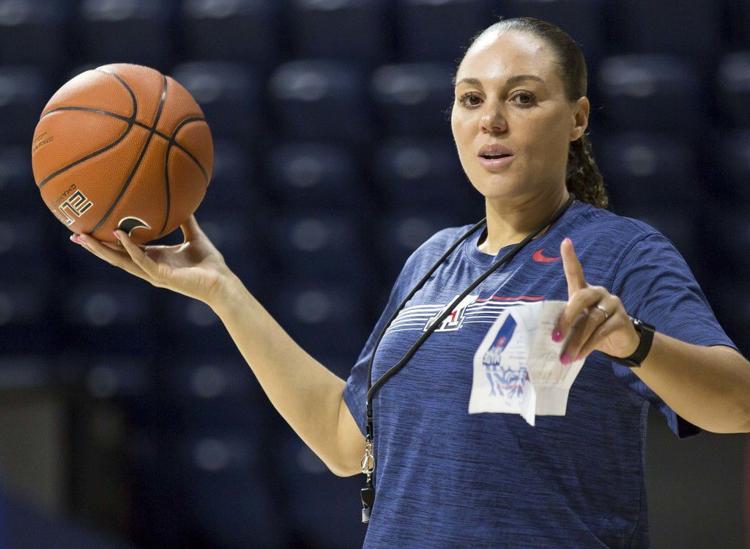 What was it like getting the news that thee NCAA Tournament wouldn't be played?
A: "The first part, hearing that we would be playing with no fans, was heartbreaking. I knew we'd sell out (NCAA Tournament games) with our fans, and there is nothing like playing in front of them. But, then it was nothing compared to hearing that it was canceled. It was unreal. It was heartbreaking news.
"When I first heard, I was like, 'Wait, something else would come out and change it.' I've never experienced anything like this.
"For us, we had this amazing run. We overachieved (above) what anyone thought we'd do. We had an opportunity to write our own story, in McKale, hosting a sellout. It was just so devastating."
How did you tell the players? What was their response?
A: "It was one of the hardest things to tell my team. To tell them it's over. I had to be strong for them.
"Their faces and crying — one of the hardest things I've had to do as a coach. They were devastated.
"I don't think it's really sunk in yet and things are happening so fast. It's kind of chaotic and there is so much uncertainty. I think it's just hard for people."
Robert Robbins, the UA president, has said that all students should go home and take classes remotely. What are your plans for offseason training?
A: "We're in offseason mode, but we're in limbo. We had home (recruiting) visits planned and unofficial school visits planned this weekend. They don't want anyone coming on campus. All of that has been canceled.
"I have to figure out a plan — it's all changing so fast and daily. We're not even talking about what's next. We are figuring out what people are doing, who is going home. I'm worried about those (players) going to Europe.
"Most are going home — only a handful are staying. We've spent the last four hours trying to figure it all out, how they will get home if they are going home.
"It was hard at first. I didn't have answers for all their questions — like when to come back — (because) there are so many unknowns right now."