Arizona has won its last 18 games against Stanford, dating back to 2009. The Star's Bruce Pascoe previews the latest installment.
5 reasons the Wildcats could extend their Stanford streak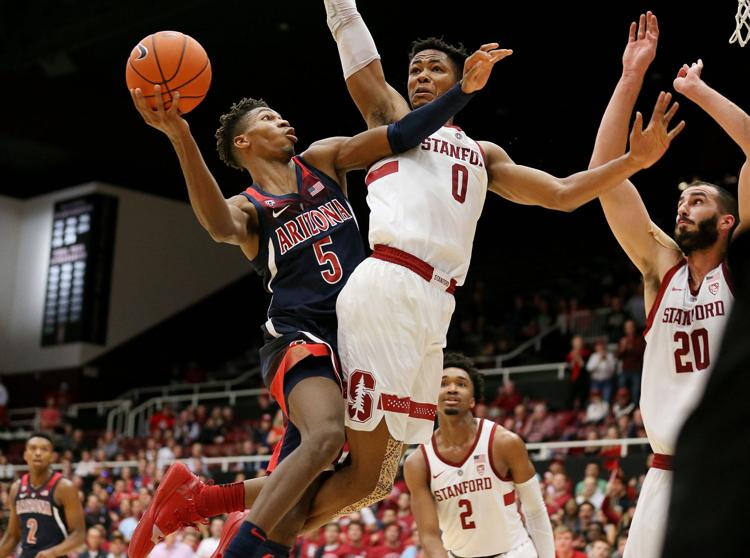 During a season in which the Arizona Wildcats just ended their worst losing streak in 36 years, an old standby could be in danger, too.
That is, Stanford might beat them.
Stanford is the only remaining Pac-12 team that hasn't ever beaten Arizona in the Sean Miller era. The Wildcats are 17-0 against the Cardinal since Miller arrived for the 2009-10 season, and haven't lost to Stanford since Jan. 4, 2009 at Maples Pavilion.
Now, at least by the standards of a weakened Pac-12 this season, the Cardinal is on a roll. Stanford has won five of its past seven games, though the two losses were blowouts: at Oregon on Feb. 10, and at ASU on Wednesday.
Fast but sometimes turnover prone, the Cardinal have become more efficient offensively while challenging to earn one of the Pac-12 Tournament's top four seeds, with only three games — all home — left after Sunday.
Arizona, meanwhile, is all but locked into a first-round game and is sliding off the NIT bubble, with an ominous trip to Oregon next week.
But the Wildcats may still have some hope Sunday. Here's why:
1. They'll have a sense of urgency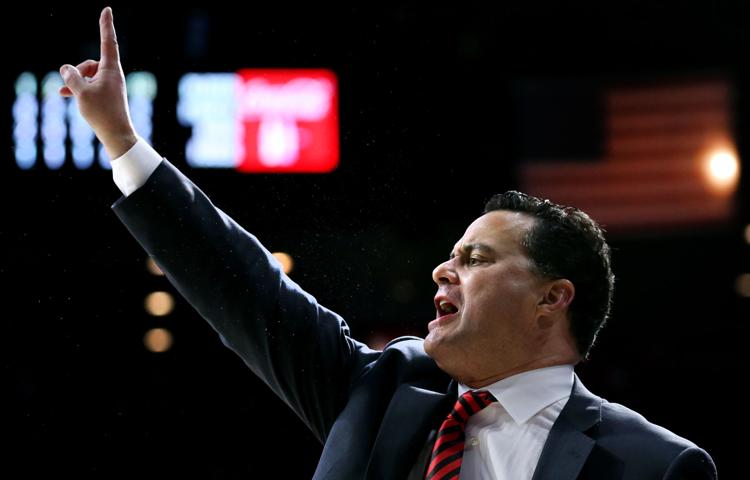 Many coaches like to insist that the next game on their schedule is the most important, and Miller did just that after the Wildcats beat Cal 76-51 on Thursday.
"In my mind, there's no game that we've played this season that's bigger than the one we play on Sunday," Miller said.
But there's a pretty good chance he means it this time, because the result on Sunday could send the Wildcats in one of two vastly different directions.
A win would put the Wildcats at 15-12 overall and 7-8 in the Pac-12, with some momentum and the hope of getting guard Brandon Williams back in Oregon next week (if Williams doesn't come back Sunday, of which Miller said there is a slim chance).
UA would also at least have a mathematical shot at one of four Pac-12 Tournament byes or a preferential No. 5 seed (playing Cal in the first round) or No. 6 (probably playing WSU).
A loss would drop the Wildcats to 6-9 in the Pac-12, heading them firmly toward a No. 7-10 seeds in the Pac-12 Tournament, meaning a first-round game probably against somebody they will have already lost to, like Stanford, Colorado, UCLA or Oregon.
Such an opener would in turn ensure making a four-game run through the Pac-12 Tournament for an automatic NCAA Tournament berth would be extraordinarily difficult.
Then there's the matter of some much-needed momentum, which can get spun either way Sunday: UA has left only the trip to Oregon next week and what figures to be an emotional home-court finale with ASU on March 9. No doubt the Wildcats need to be confident before those three games.
2. KZ Okpala is questionable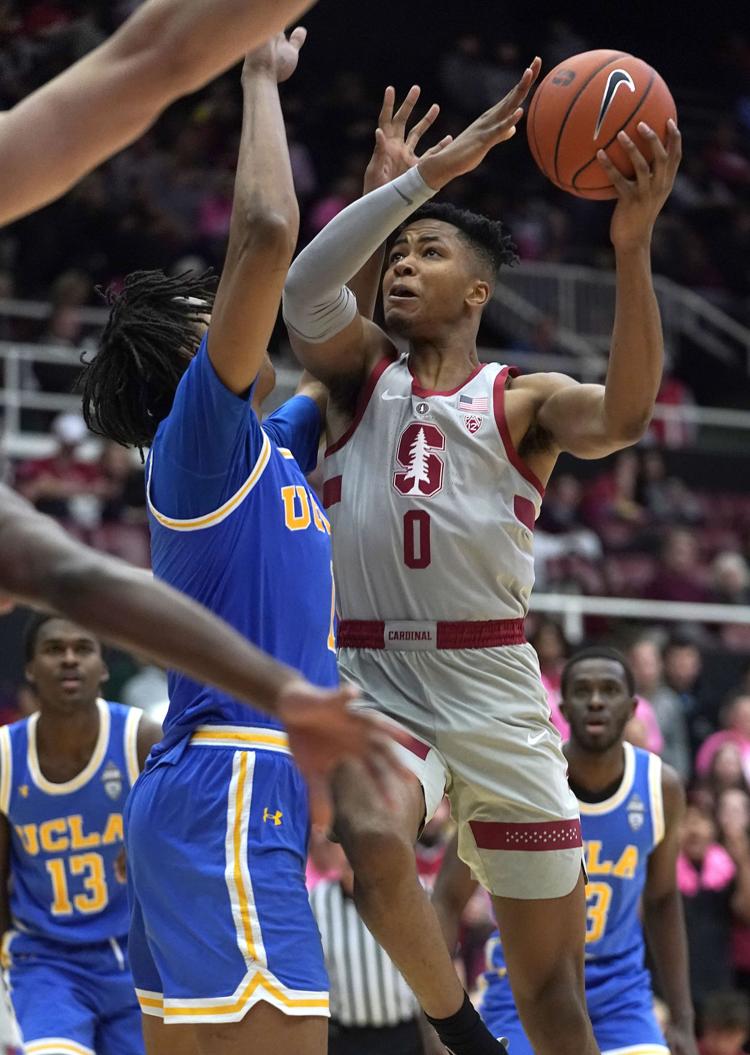 With his ability to shoot inside and out while drawing fouls, 6-foot-9 Stanford sophomore forward KZ Okpala has quietly raced up the NBA Draft boards to the point where ESPN now says "he figures to generate interest in the lottery."
The Wildcats have no reason to disagree with that assessment: On Jan. 9, Okpala lit them up with 29 points on 11-for-16 shooting, while collecting six rebounds, dishing four assists and drawing nine fouls that led to 12 appearances on the free-throw line.
But Okpala sat out Wednesday at ASU after suffering what Stanford is calling an upper-body injury in practice beforehand, and a return to full form is not guaranteed for Sunday's game.
"He's still going through it day-to-day with the doctors," Haase said Friday. "But we're cautiously optimistic at this point."
3. Stanford is commuting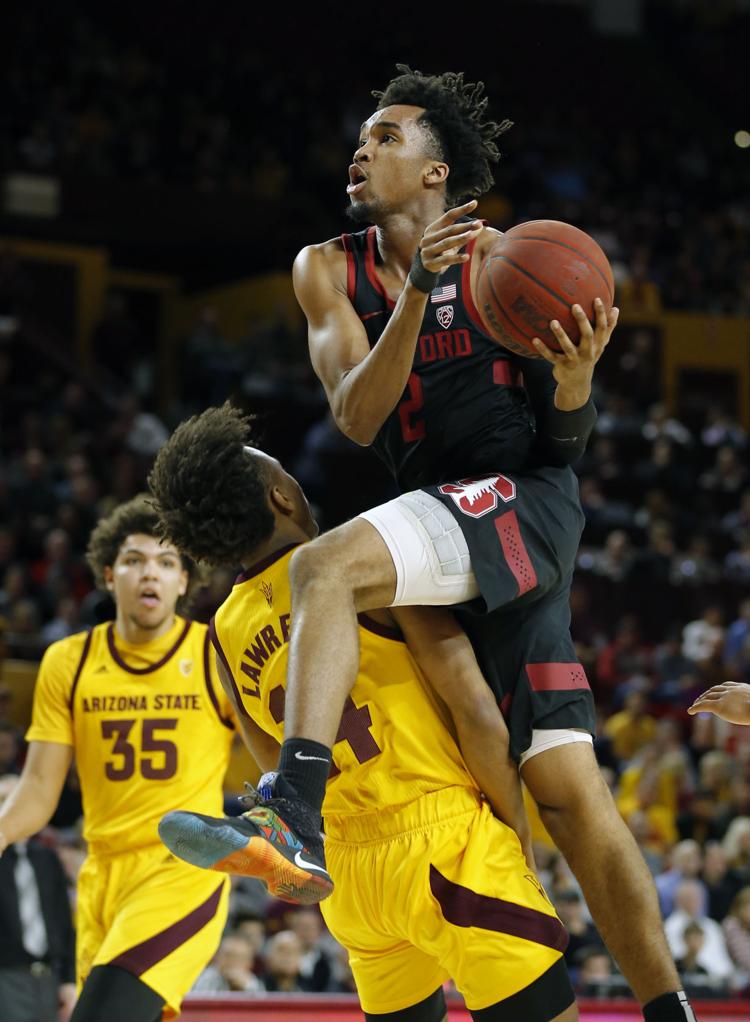 Instead of retreating to a Phoenix-area resort Wednesday night for to recover from their 80-62 loss at ASU, the Cardinal immediately hopped on a charter flight back to the Bay Area.
Even with the hour time change, they still arrived home at 12:30 a.m. … and had to be college students some eight hours later.
"They all had classes" Thursday morning, Haase said. "They all got up, had a good breakfast and had a full day of classes."
Stanford's geographical location near the middle of the Pac-12 makes it slightly easier to return home between games of spread-out Pac-12 weekends, and Haase says the academic focus is always a factor.
"We have to look at each trip in terms of the travel and flights and different options we have but it's always a priority to try to be here any chance we have," Haase said by telephone Friday, before Stanford practiced at home. "We try to balance student-athlete welfare, competitive advantage and ease of travel and things like that. it all goes into the equation."
This time, Stanford flew home via charter on Wednesday night and was scheduled to return directly to Tucson on a commercial flight Saturday. That gave the Cardinal two days on campus to study and practice.
It's a zig-zag routine that could lead to fatigue, though Haase wasn't complaining.
"Actually, it's been great," Haase said. "We've been able to get guys back in class and kind of get our feet back on the ground here and have some normalcy. It's actually been a very seamless few days here."
4. Road kill isn't Stanford's thing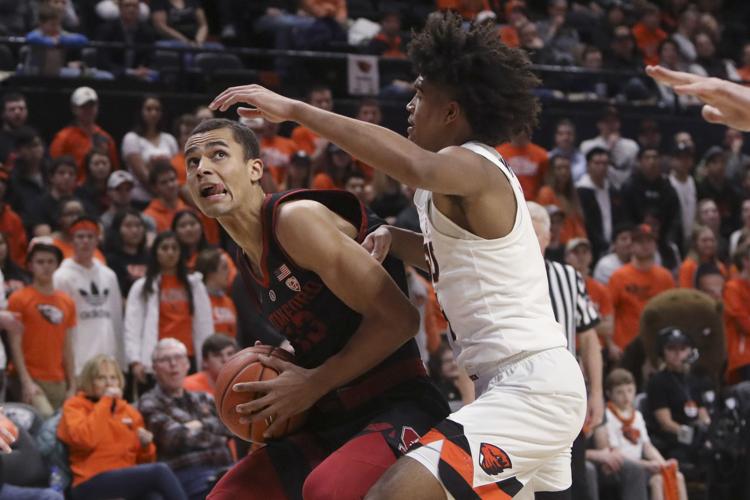 Aside from an 83-60 win at Oregon State on Feb. 7, the Cardinal hasn't collected the sort of big road wins that are becoming almost the norm these days in the Pac-12.
Even after all six Pac-12 home teams won on Wednesday and Thursday this week, road teams are still on pace to record the highest winning percentage in the league's 12-team era with a mark of 41.4 so far.
But Stanford has won just 3 of 8 road games, and two of those wins were over bottom-dwellers Cal and WSU.
During its five road conference road losses this season, Stanford has lost by an average of 18.0 points. And the Cardinal's past history at McKale Center has been similarly rough: The Wildcats have beaten Stanford eight straight times there under Miller, and by an average of 13.4 points, with no game decided by less than seven points.
5. It's still McKale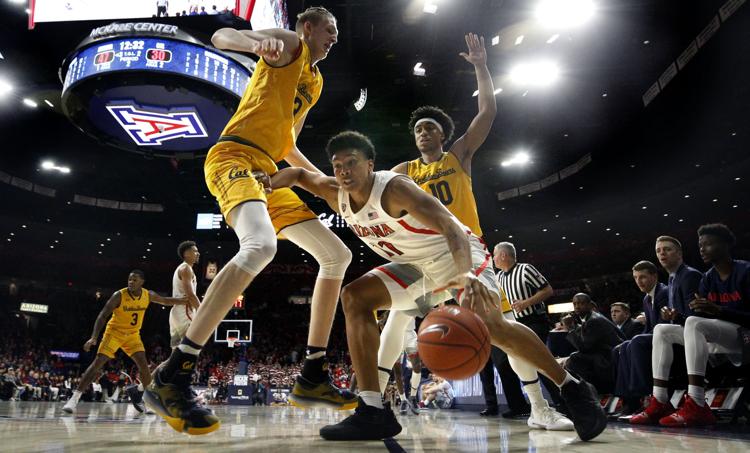 While roughly 2,000 seats were empty Thursday during the UA's win over Cal, most in the student section and upper deck, the Wildcats still announced that 13,737 tickets had been distributed, and the UA still leads the Pac-12 in attendance for conference games (13,904) and overall games (11,321).
More importantly for the Wildcats, the arena still had atmosphere. The lighting that focuses on the lower areas in McKale Center is such that empty upper-level seats aren't easily noticed and the fans who showed up were nearly as loud and supportive as ever.
After the game, Miller went out of his way to thank them for showing up.
"They didn't have to," Miller said. "At a lot of places if you're on a seven-game losing streak when that's never happened before — and when we've had the run of success that's been a part of this program for decades — it would be easily understood.
"I think it's the greatest separator from the power programs in college basketball between Arizona and everybody else."