Always a gamble: Here's how Las Vegas has treated the Arizona Wildcats
In recent years under head coach Sean Miller, Las Vegas and the Wildcats have gotten along well, but other times, Arizona has left defeated and frustrated. 
Here's a look at the recent history of how the Wildcats have fared in Sin City. 
By Bruce Pascoe / Arizona Daily Star
Viva Las Vegas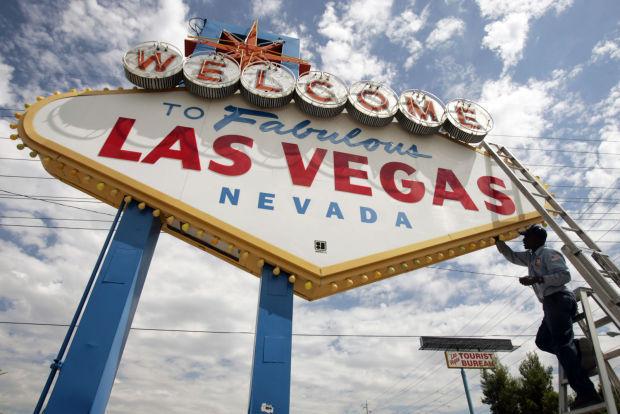 So far, the recovery plan for Arizona's Bahamian disaster has included a few private practices, a game inside the familiar McKale Center and now a trip to Las Vegas.
Maybe that's fitting.
Las Vegas is, after all, a second home for the Wildcats.
Not only do the Wildcats enjoy "McKale North" sort of support every March in the Pac-12 Tournament, but they've also played more games in Las Vegas during the Sean Miller era than anyplace besides Tucson and Los Angeles — counting Pac-12 Tournament games, two appearances in the Las Vegas Invitational and multiple regular-season games with UNLV.Las Vegas is also a major recruiting stop for Miller's coaching staff in the spring and summer.
But the Wildcats' relationship with the showy Nevada city has been, well, complicated.
Good things and bad things happen to them there. Las Vegas is where Arizona's march to the postseason begins — and where, according to a federal complaint, the Wildcats' ongoing FBI troubles began. Financial planner Munish Sood said he met two UA coaches there during this spring's Pac-12 Tournament, a moment that eventually led to the arrest of UA assistant coach Book Richardson on federal bribery and fraud charges.
Las Vegas has been, well, a gamble. That's what history says:
2010-11: D-Will breaks loose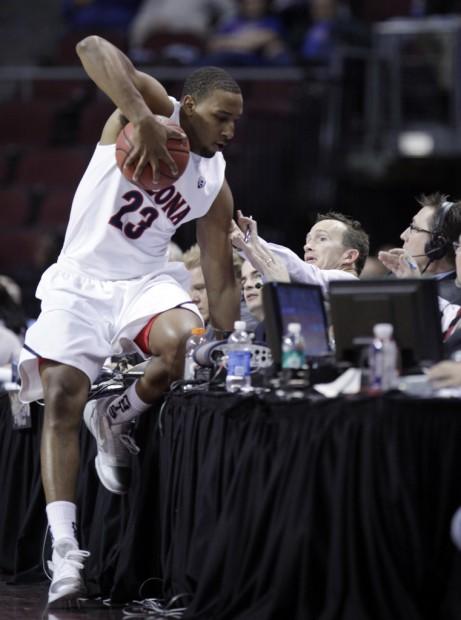 Good: Arizona goes 1-1 in the Las Vegas Invitational, and while it loses to sixth-ranked Kansas 87-79 in the championship game, it serves as another national breakout game for Derrick Williams, who had 27 points and seven rebounds en route to becoming the No. 2 pick in the 2011 NBA Draft.
He said it: "I don't know if any of us have made the decision to come to Arizona to say we played Kansas tough. We're proud of our effort. I do think we're much better than we were a year ago."
2012-13: 'He Touched The Ball'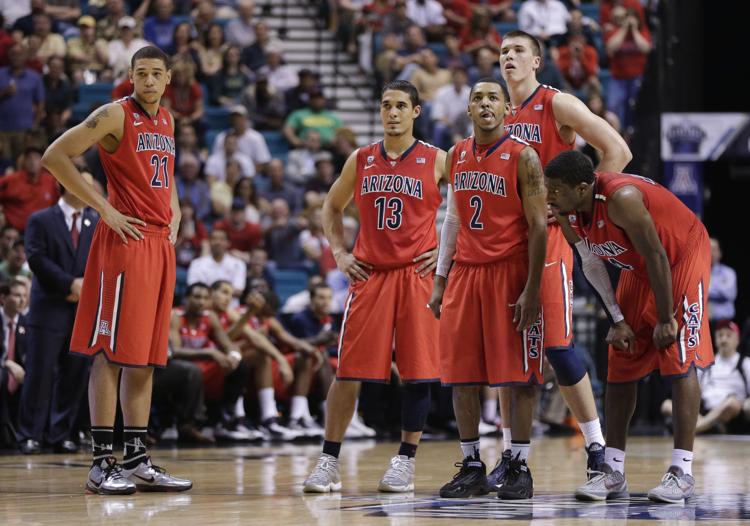 Bad: The Pac-12 moves its conference tournament from Los Angeles to the MGM Grand in Las Vegas and it didn't start off well for the Wildcats. They lost 64-66 to UCLA in the semifinals, with Mark Lyons called for a turnover late in the game and UA coach Sean Miller picking up a technical foul. That led to Miller's epic "He touched the ball" rant after the game, and an officiating controversy later surfaced that led to the resignation of officials coordinator Ed Rush.
He said it: "The reason I got a technical foul is because I said, 'He touched the ball. He touched the ball. He touched the ball.' ... That's a hard one now when you work August, September, October, November, December, January, February, and here we are. My man over here (Solomon Hill, who sat next to Miller at the interview podium), he's never coming back here again. His coach gets a technical foul. Didn't cuss. Didn't challenge him."
2013-14: Just do it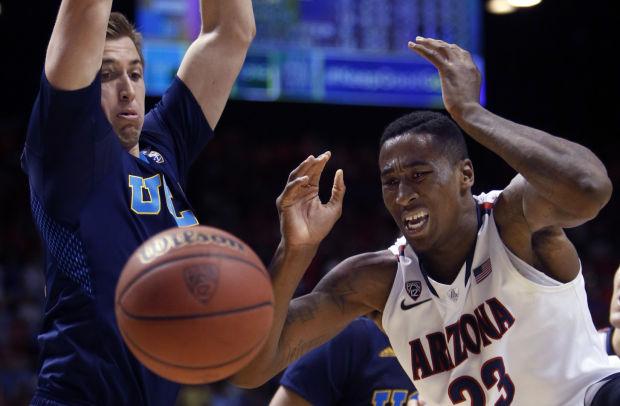 Bad: Arizona stormed through the Pac-12 to finish first with a 13-3 record but lost the Pac-12 Tournament final to UCLA 77-73 when it made just 6 of 16 free throws, allowed the Bruins to shoot 58.1 percent in the first half and made several errors down the stretch.
He said it: "I think a lot of us were thinking what we needed to do to win the game. So it was a lot of pressure going through your mind, that you've gotta shoot the foul shot. We were just thinking about it too much. Sometimes you just gotta do it." – Rondae Hollis-Jefferson.
2014-15: When the Rebels stole Christmas, but the Cats proved their mettle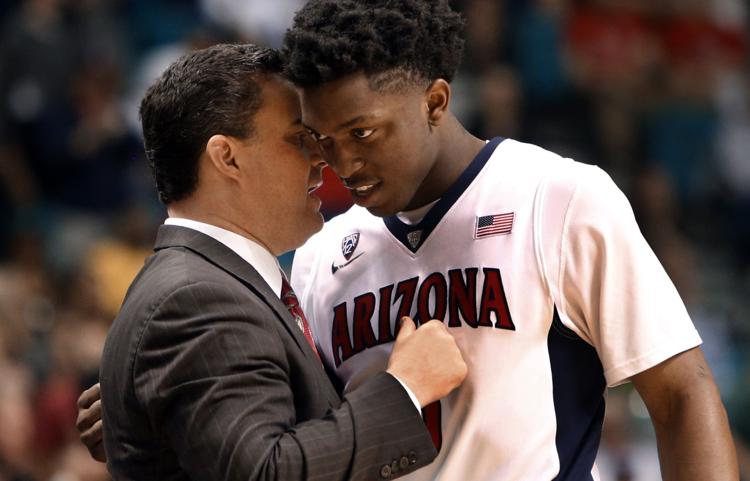 Bad: Arizona came into Las Vegas riding a 39-game nonconference winning streak, including the 2014 Maui Invitational title. Then the Wildcats spoiled their Christmas with a 71-67 upset loss at UNLV on Dec. 23 for what was then the Rebels' biggest win in four years. Arizona was outrebounded by 13 and missed several late free throws and field goals. UNLV shot 44.1 percent.
The loss would ultimately become one reason the Wildcats did not get a No. 1 NCAA Tournament seed, and had to again face top-seeded Wisconsin, which beat them in the 2014 and 2015 Elite Eights.
He said it: "When you get that sick feeling, when they storm the court, how it feels when the horn goes off, there's nothing that simulates that. Moving forward, we have an ideal opportunity to get their attention and we have to figure out what can make us better." – Miller
Good: Arizona won its first conference tournament in 13 years by smashing Oregon 80-52 in the final. Brandon Ashley, who was unable to play in the 2014 tournament because of a foot injury, averaged 19.7 points to become the tournament's MVP.
He said it: "It means a lot to me and our coaching staff, for our team and program and it means a lot to the greatest fans in America" — Miller.
2015-16: Frustration sets in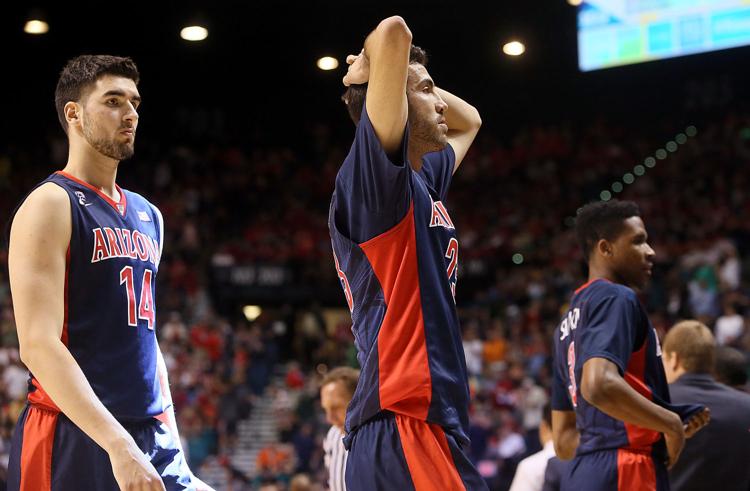 Bad: The Wildcats went 12-6 in the Pac-12 and couldn't quite make up for it in the conference tournament. They erased deficits of up to 17 points against Oregon in the Pac-12 semifinals but lost to the Ducks in overtime. Mark Tollefsen hit a 3-pointer with 18 seconds left to pull UA within one but missed the first of two free throws when he was later fouled. Ryan Anderson was an uncharacteristic 2 of 13 from the field.
The loss may have hurt Arizona's NCAA Tournament seeding or placement: The Wildcats were shipped to Rhode Island, where they lost to Wichita State in the first round.
He said it: "I struggled on both ends of the floor and really hurt my team in a lot of ways. Big games, our team relies on seniors and I wasn't able to help us enough to win. I feel if I had played the way I played all year we would have been able to get the win and that's what's frustrating." – Anderson
2016-17: Who needs Thanksgiving anyway?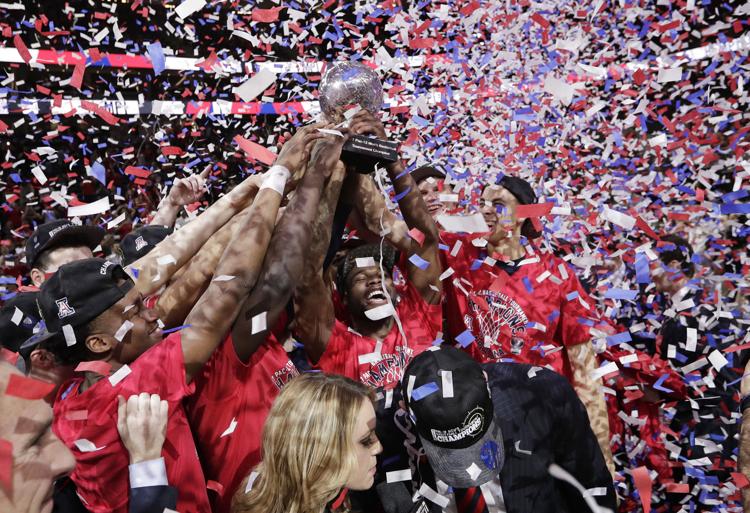 Bad: Ranked eighth in the AP Top 25 after beating Michigan State and four other teams early, the Wildcats spent a tense Thanksgiving week in the Las Vegas Invitational. They needed overtime to beat Santa Clara, and then lost 69-65 to Butler a day later in the championship after Lauri Markkanen fouled out with three minutes left.
He said it: "There was a group of five that were out there playing (after Markkanen's foul out) that normally aren't playing and we had several little just bad offensive possessions in a row. And that hurts your defense because you're not set. We played with great effort. We did not play with a lot of poise or intelligence down the stretch."
Good: Arizona wound up tying Oregon for the Pac-12 regular season title because of a late-season home loss to UCLA, but went on to win at ASU and capture the Pac-12 Tournament title by beating Colorado, UCLA and Oregon. Allonzo Trier, who missed the first half of the season because of a positive PED test, was named the tournament's MVP after collecting 21 points and eight rebounds in the championship game.
The Wildcats' win at T-Mobile broke a string of three painful losses to the Ducks and ensured they received the Pac-12's best NCAA tournament placement. They were given a No. 2 seed in the West Region.
He said it: "Really, really, really – I'll use those words – proud of what this team has become. You hope it really comes together in March and that's really what happened." – Miller
2017-18: What happens next?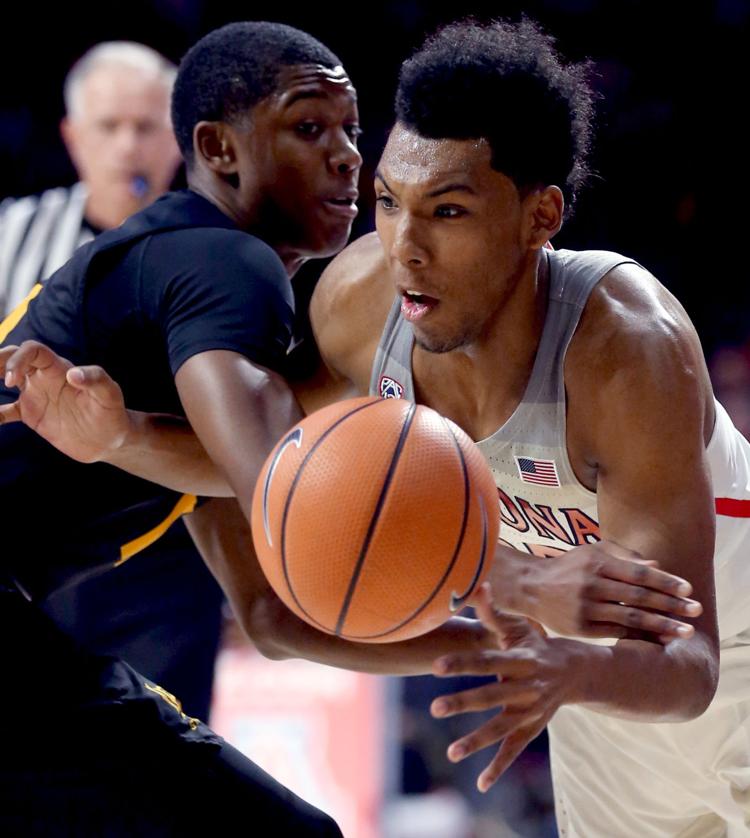 So what happens with this trip? UNLV and Arizona will meet for the final game of a four-year series that has alternated between Las Vegas and Tucson.
Second-year UNLV coach Marvin Menzies, whose New Mexico State teams lost to UA in 2010-11 and 2011-12, says he knows UA has plenty of talent but wasn't sure about the intangibles.
"I have no idea what they're mindset is and what they're going through," he said.
Miller, having voiced considerable concern about his team's effort and ability this week, may have no idea, either.
"If we go to UNLV and we pick and choose how hard we play, and we're trying to figure it out, we're not going to win," Miller said. "Our only hope is to play with great effort and if we play with great effort and we lose we'll keep getting better. That's so much where we're at."