Arizona basketball notes: On Rawle Alkins' potential return, the UA's improvement
Sean Miller says he can't say when Alkins, a sophomore, is expected to return to the court. He's been practicing with the team.
Wildcats face Alabama on Saturday following upset of No. 7 Texas A&M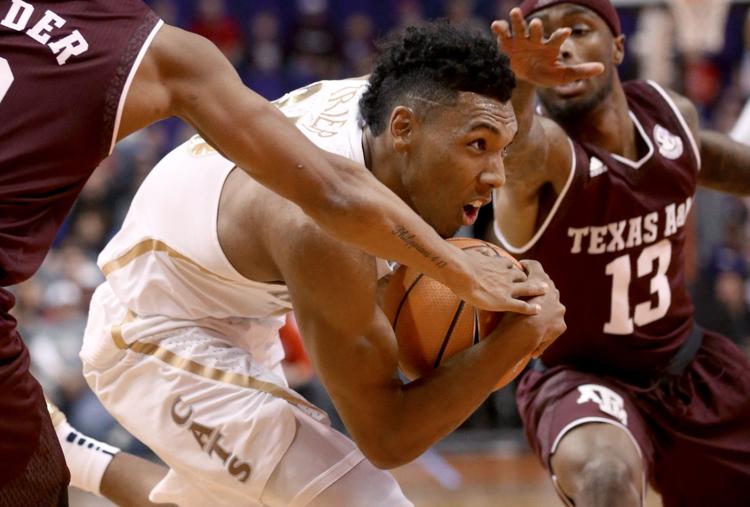 The Arizona Wildcats improved to 6-3 this season — and grabbed a much-needed marquee win — on Tuesday, when they beat No. 7 Texas A&M 67-64 at the Valley of the Sun Shootout in Phoenix. The UA will host Alabama (6-2) in McKale Center on Saturday night, but will they be at full strength? Read Bruce Pascoe's notebook to find out.
Sean Miller can't say when Rawle Alkins (foot) will return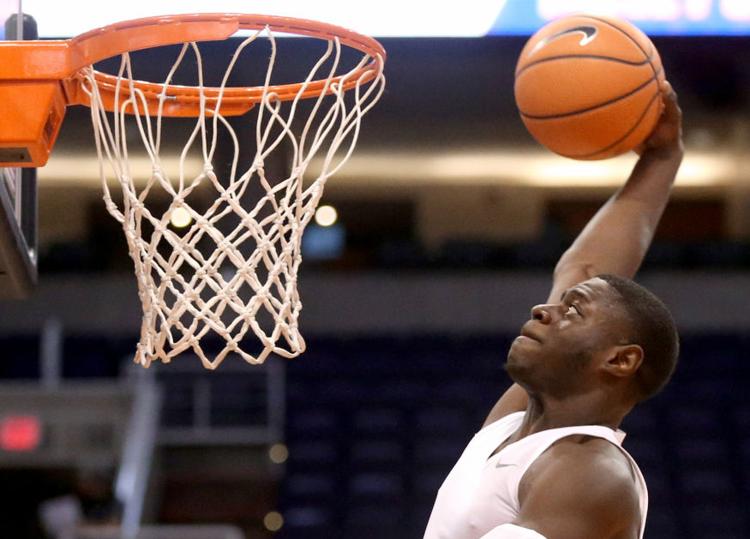 Rawle Alkins threw down pregame dunks, slapped his teammates and did just about everything but put on a game uniform when Arizona beat Texas A&M on Tuesday. He did the same thing last Saturday at UNLV, too.
But when asked if Alkins could appear Saturday against Alabama, UA coach Sean Miller would not say.
"I don't know," he said. "I can't really comment on that. We'll figure that out as we go. He's certainly progressing. Today is the 10th week for him, so his rehab is going well. He's focusing on school. He's able to practice for the first time so we kind of take it day-by-day moving forward."
Alkins underwent surgery to repair a broken foot on Sept. 27, or 10 weeks ago Wednesday. The school initially said he would need 8-12 weeks of recovery time.
Arizona says Alkins broke his foot in a workout on Sept. 26. That was also the same day that the federal investigation into college basketball resulted in the arrest of UA assistant coach Book Richardson.
Alkins was cleared, 'ready' — but not part of Arizona's plans — as of Saturday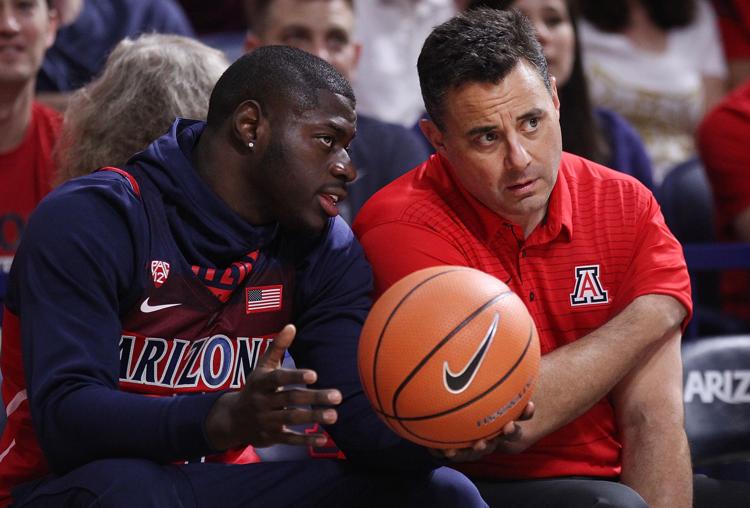 Miller said after UA beat UNLV on Saturday that Alkins needed to get through more full-contact practices without soreness before he could play in games.
"He's ready," Miller said in Las Vegas. "He's practicing now. He's cleared but you gotta be careful because there's a big difference between being cleared and being ready to play. He's not practicing with contact. He's done it for one day. He'll continue to do that this week and eventually we'll let him join us."
Miller was vague at the eight-week mark, too, saying Nov. 16 — at the eight-week mark — that it's "too early to tell" when Alkins would return in the 8-12-week window.
"I don't think it'll be 12 but he's working hard at rehab and we're not going to rush him back but I do think he's making a lot of progress," Miller said then.
NCAA Tournament committee to emphasize road, neutral-site games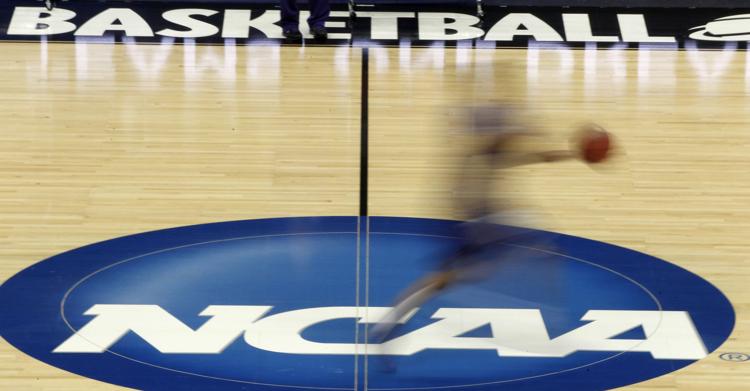 The NCAA tournament selection committee will give a higher priority to some road and neutral site games instead of viewing games by opponent RPI, regardless of where they are played, it announced this week. 
So instead of having a top category of games against teams ranked No. 1-50 in the RPI, the top category will now be composed of 1-30 RPI teams played at home, 1-50 teams played at neutral sites and 1-75 played at true road sites.
The lowest of the four new categories, instead of being 201 and up, would be 161-plus teams played at home, 201-plus played at neutral sites and 241-plus on the road.
Arizona has tried to schedule its onetime home nonconference games with teams in the 100-150 range so as not to hurt its RPI, though some of those could fall into the lowest category now if the opponents are rated 161 or worse. UA also plays at least one or two true road nonconference games against high or mid-major teams every season, and typically plays several neutral-site games.
Ryan Reynolds, who coordinates UA schedules, said he didn't think the new rules would change things greatly but that it could make teams more interested in scheduling true home-and-home series. UA says it has had trouble attracting high-major teams into McKale Center in recent seasons.
Win over Aggies a step in the right direction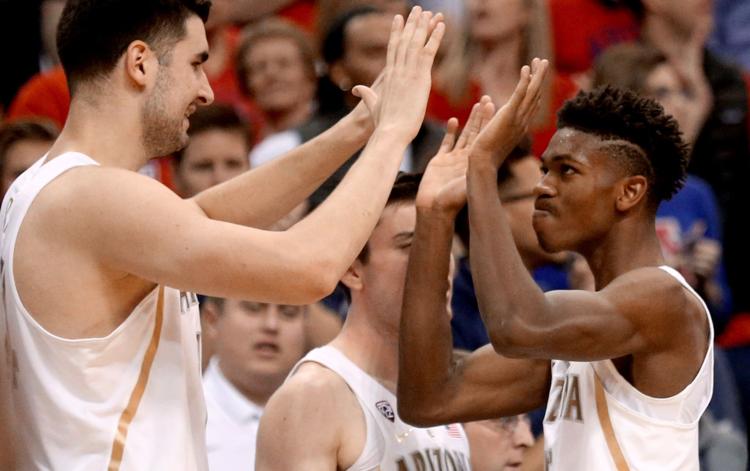 After UA beat Texas A&M 67-64 on Tuesday, Miller spoke mostly about the Wildcats' improvement since their 0-3 performance in the Battle 4 Atlantis over Thanksgiving week. But he also acknowledged the magnitude of beating a seventh-ranked team along the way.
"We expect to win and we know there are already high expectations," Miller said. "We've already dealt with that in the Bahamas. It's not like we came back from the Bahamas saying, `That's OK.' We play every game to win."
Miller was asked how he viewed his players' effort level now after he ripped into their effort following UA's 35-point win over Long Beach State last week at McKale Center.
"Let me clarify this," Miller responded, sitting on the interview podium with Deandre Ayton and Dylan Smith. "I'm not necessarily accusing Deandre Ayton of not trying hard or that Dylan Smith doesn't care. Sometimes guys have to learn how hard you have to play.
"I mean, when you're in the Bahamas and you're playing three games in three nights it's not easy. And if you're new to this, even if you're really talented, it takes a little time to figure out `What does coach really mean?' I think the last two games these guys have a much better understanding of what it takes to win, what it takes to win on the road against good teams so our effort is good, our practices have been good. These guys' attitudes are great and the fact we were able to come here and win is a real shot."
Wildcats find balance on a night when Allonzo Trier, PJC struggle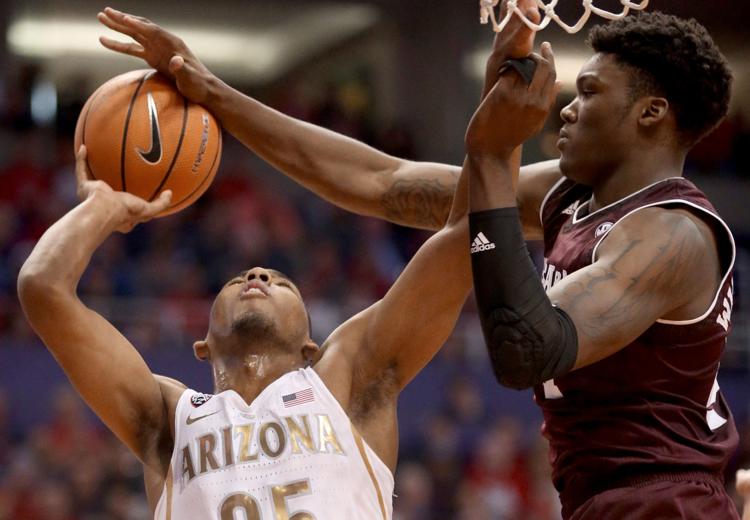 While veterans Allonzo Trier and Parker Jackson-Cartwright both struggled Tuesday, Miller found some good in it.
Trier was 2 of 7 from the field and 1 of 6 from 3-point range. Jackson-Cartwright was 1 for 6, but his make was a 3-pointer from the corner with 1:55 left that gave UA the lead for good.
"Allonzo let the game come to him," Miller said. "It wasn't his night. He was 2 for 7 from the floor, 1 for 6 from three and we were still able to win, which is great. On different nights over the long course of as season it's not always going to be Deandre (Ayton) with 25, Allonzo with 24. Balance is gonna seep in.
"Parker didn't shoot the ball well, and statistically Texas A&M defends the three as well as any team in the country, but the one that Parker needed to make, one of the biggest shots of the game, right corner in front of the bench, he delivered. That's experience -- not letting five or six misses get in the way of a good shot. He took it with confidence and he made it."