Arizona basketball notes: On UA recruits, travel expenses and the newest member of the Pac-12 HOF
The Star's Bruce Pascoe provides the latest scoop on the Arizona Wildcats' 2019 recruiting class.
Wildcats' 2019 class hoping to put bow on high school career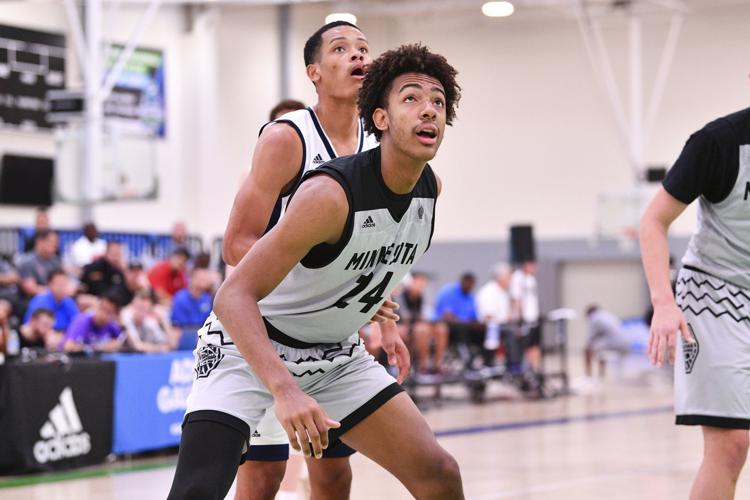 While five-star guard Nico Mannion wrapped up his second straight Arizona 6A title last week, fellow Arizona commits Zeke Nnaji of Minnesota and Christian Koloko of California are both helping take their teams into the postseason of their respective states.
Koloko had 11 points to help star-studded Sierra Canyon High School beat Mater Dei 83-73 on Tuesday to reach California's Open Division state title game Saturday against Shelton High School of Sacramento.
While Sierra Canyon features Koloko and the sons of former NBA standouts Scottie Pippen and Kenyon Martin, Shelton has Marcus Bagley, younger brother of the Kings' Marvin Bagley, the onetime Tempe Corona Del Sol star who spent his final year of high school at Sierra Canyon in 2016-17.
In Minnesota meanwhile, Nnaji and Hopkins High School appear especially competitive heading into the postseason. The Royals (22-4) will face St. Louis Park in a section semifinal game on Friday.
Averaging 24.6 points and nine rebounds this season, Nnaji was named a finalist for Minnesota's Mr. Basketball award this week. Among the other four finalists is five-star forward Matthew Hurt, who leads the state in scoring with a 36.7 scoring average for Rochester John Marshall.
Arizona has offered a scholarship to Hurt, who is undecided but believed to be deciding between Duke and Kansas. Hurt is scheduled to play for the West team in the March 27 McDonald's All-American Game along with Mannion and fellow UA signee Josh Green of IMG Academy.
Of the UA's two other fall commits, Green helped IMG Academy of Florida build a 28-1 record en route to their expected appearance in the Geico Nationals in New York next month, while wing Terry Armstrong will play for Scottsdale Bella Vista in the Grind Session championships this weekend in Benton, Kentucky.
Armstrong has been averaging 24.3 points and six rebounds and two steals for Bella Vista, which will open play on Thursday. Bella Vista is 16-16 but has won six of its past eight games.
Pause in international recruiting trips by UA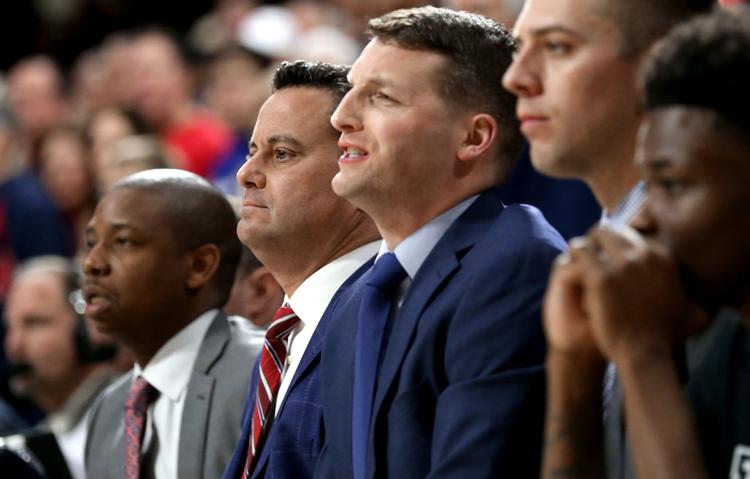 Upon announcing the signings of Mannion, Green, Koloko and Armstrong last November — Nnaji gave a nonbinding oral commitment — UA coach Sean Miller credited his staff's efforts.
"I would say that we've worked seven days a week, oftentimes 20 hours (a day)," Miller said, "we have assistant coaches Danny Peters, Justin Gainey, Mark Phelps, that at times slept in the office, worked around the clock, traveled internationally, coast-to-coast, to make that happen."
While the UA staff's domestic travel is always frequent, the Star filed a public-records request for international travel involving Miller and Phelps since March 1, 2018, and for Peters and Gainey since they were hired last spring.
After nearly three months, UA provided records documenting three international trips: Phelps and Peters split up watching the FIBA Americas U18 championship in St. Catherine's, Ontario, last June, while Phelps also traveled to South America from June 29-July 6 for the U17 FIBA World Cup in Rosario and Santa Fe, Argentina.
Among the UA targets on hand in the U18 event were five-star guard Jeremiah Robinson-Earl, who eventually signed with Villanova, and Hurt, who remains uncommitted. In Argentina, one of UA's top 2020 targets, five-star guard Jalen Green of Fresno, California, became the MVP of the U17 World Cup.
Arizona did sign an international player last April, wing Omar Thielemans of Belgium, but there were no records of staff travel to Europe since March 1, 2018. Thielemans left the team in October and is now redshirting at Milwaukee.
Ritchie-Stone honored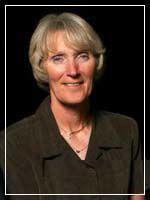 Arizona put its first nonbasketball player into the Pac-12 Hall of Honor on Wednesday when 1980s track and field star Meg Ritchie-Stone was named.
The conference's Hall of Honor accepted only men's basketball players from 2002-17 but began accepting standouts from other sports last season, when former UA basketball player Michael Wright was named.
Ritchie-Stone was the 1980 AIAW champion in shot put and discus, the 1981 AIAW champion in shot put, the 1981 indoor shot put champion, the 1982 NCAA champion in shot put and discus and the 1983 NCAA champion in the indoor shot put.