Three games into the regular season and it's still not clear how much scoring Arizona can count on from anyone not named Brandon.
But after Arizona beat UTEP 79-46 on Wednesday, this much is clear: The Wildcats can get defense and hustle from just about anyone else on the roster.
While Brandon Williams and Brandon Randolph each scored 21 points to lead Arizona over their rebuilding neighbors from Conference USA, the Wildcats collectively kept the Miners to 33 percent shooting while helping force 22 turnovers that led to 15 Arizona points.
The Wildcats had eight steals, six blocks, 26 drawn fouls and countless other energy plays. They also kept UTEP's three perimeter starters to a collective 3-for-26 shooting night.
"For as new as we are together, for this being November, I love the fact that we have a group of guys who are playing really hard," UA coach Sean Miller said. "They're playing with tremendous effort and they're playing the game to win. We're far from perfect but I like our hustle. Evidence lies in the number of charges we attempted to take, some of which were called, and a number of shot blocks and hard plays on the ball.
"For us this year, that's the direction we're gonna have to go. We're gonna have to be an excellent defensive team."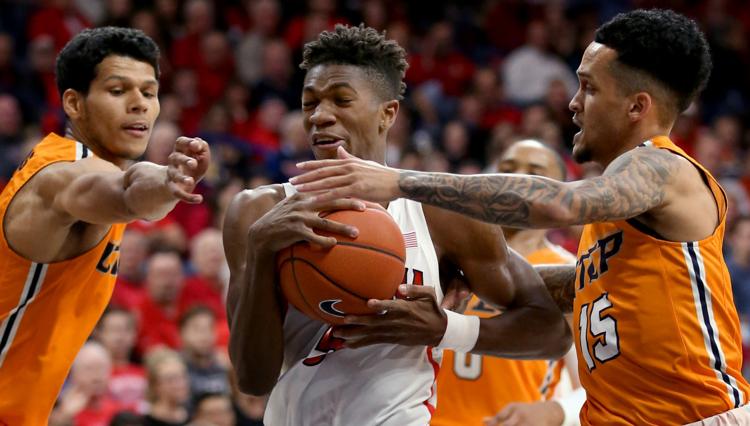 Of course, that's a marked contrast to a year ago when the Wildcats could ride Deandre Ayton, Allonzo Trier or any of their other starters for plenty of scoring, but they finished with only the 83rd-best defensive efficiency in the nation.
This season, the Wildcats have held all three of their opponents under 39 percent shooting, though that's a trend that is bound to be severely tested next week in the Maui Invitational. UA will open with a shorthanded Iowa State team, but the field is loaded with teams such as Duke, Gonzaga and Auburn.
The Wildcats' ability to take care of the ball will also be tested, after they had just seven turnovers against Cal Poly on Sunday and only six on Wednesday. Then there are some negatives that could get even worse: Arizona allowed Houston Baptist to collect 18 rebounds in their season opener while UTEP had nine, leading the Miners to a 13-8 advantge in second-chance points.
"It's a big concern, and we have to do it as a group," Miller said. "There's going to be games where our guards will have to rebound… But our big guys, Ira (Lee), Chase (Jeter) and Ryan (Luther) have to do their part as well.
"That's an area where we've been really strong over the last six or seven years and certainly we have to do it a different way. That'll be a big, big part of Maui for us: Are we able to rebound?"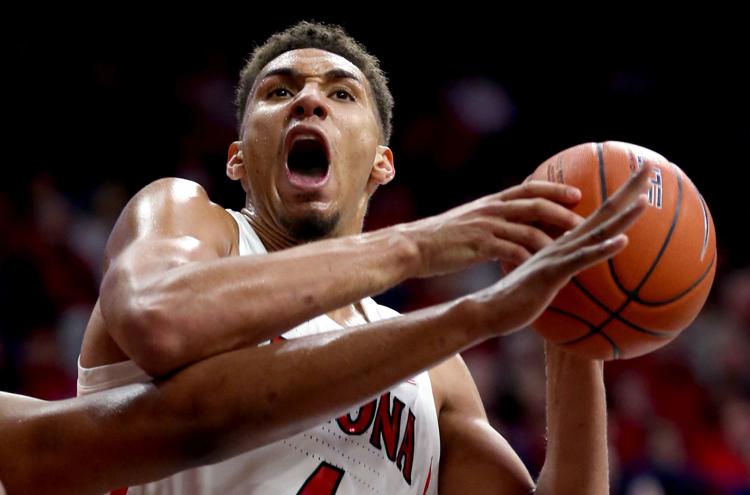 The game's leading rebounder was UTEP freshman Efe Odigie, who had 13 points and 11 rebounds, while UA was led by guard Dylan Smith, who had seven. Arizona outrebounded the Miners only 36-35 overall.
But offense was less of an issue, thanks again to the Brandons.
Williams shot 6 of 12 from the field and hit 7 of 9 free throws, rediscovering his shot after two off games from the field. Williams had scored 23 points on 9-for-16 shooting in UA's Nov. 4 exhibition game with Chaminade but was just 6 of 20 overall and 2 of 9 from 3-point range over the Wildcats' first two regular-season games.
Williams also continued his infinite assist-turnover ratio, without a turnover in all three games against 14 total assists. He had one assist Wednesday.
"For a freshman, for him to play three games and not have a turnover is astonishing," Miller said. "That says a lot about his intelligence as a player. He takes what the defense gives him."
The highest-rated of UA's 2018 recruiting class, Williams still has found an adjustment from high school.
"The pace is different and everyone can play here," Williams said.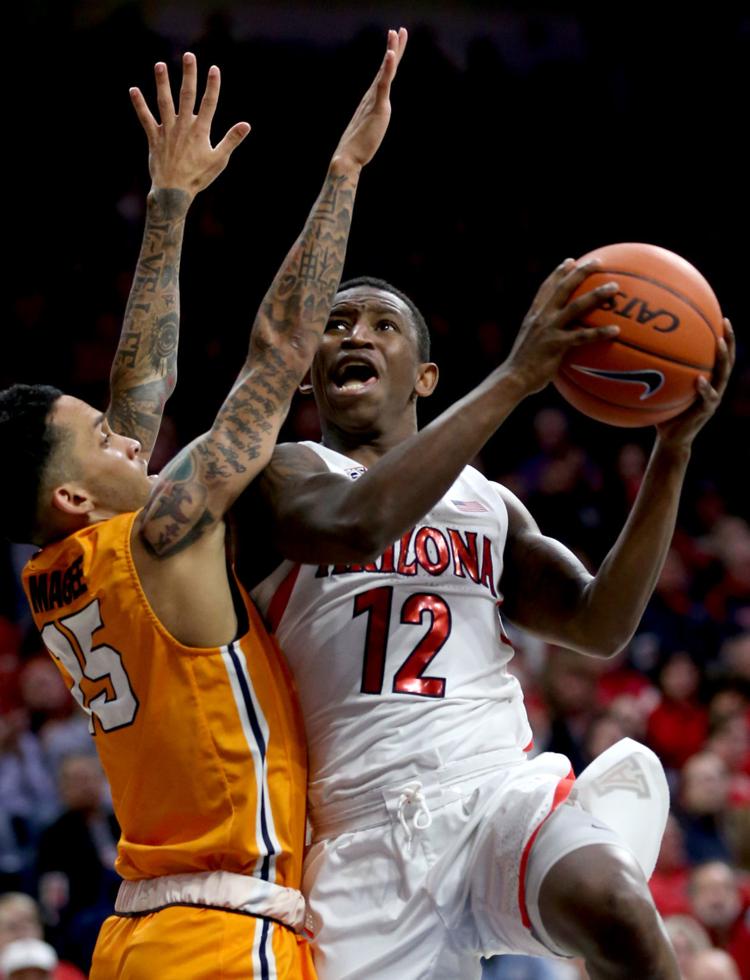 Meanwhile, Randolph scored his 21 points on 7-for-12 shooting while hitting all six free throws he took, hitting 1 of 2 3s but also driving inside often to score and/or pick up one of the five fouls he drew.
Center Chase Jeter added 15 points and five rebounds for Arizona.
Leading by 11 at halftime and keeping the Miners scoreless for six minutes late in the game, the Wildcats shot 49.2 percent overall from the field. UTEP shot just 33.3 percent.
In the first half, Williams scored 15 points to lead Arizona to a 34-23 halftime lead, shooting 5 for 9 from the field overall and hit both 3-pointers he took.