Arizona in the Final Four? Greg Hansen's guide to the 2017-18 college basketball season
Star columnist Greg Hansen is breaking down which teams, players and coaches to watch, and explains why the 2017-18 season is the year Sean Miller and the Wildcats finally break through to the Final Four.
Editor's note: This article is part of the Star's 2017-18 basketball guide, which runs in Sunday's paper.
Prediction No. 1: Arizona will win the Pac-12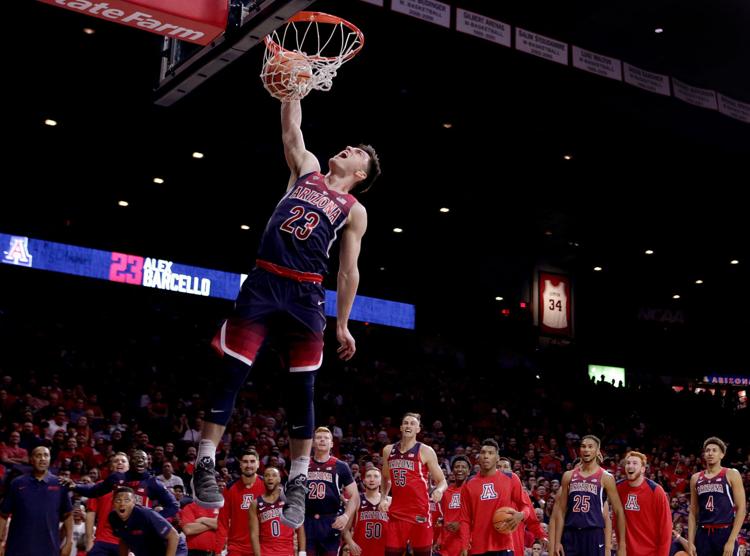 1. Arizona (16-2)
Since no team has gone 18-0 in the league, there's not much faith in any team doing so, especially when the league includes imposing road stops at Oregon, Oregon State and Stanford. But since Arizona skips the USC-UCLA swing, it might get close.
2. USC (15-3)
Last year, UCLA finished 15-3 and was in third place. This USC team is better than the '17 Bruins.
3. Oregon (13-5)
This assumes the Ducks go 9-0 at home.
4. UCLA (12-6)
Consider this as throwing some shade on Steve Alford's coaching ability because the Bruins have five terrific players.
5. Oregon State (11-7)
Most improved team in America, coming off a 1-17 league finish.
6. Stanford (10-8)
The trendy pick to challenge for a league title, but let's see how the Cardinal fares on the road before buying in.
7. Arizona State (9-9)
This could be all wrong; the Sun Devils could break .500 and be a devil to beat in Tempe.
8. Utah (8-10)
The Utes have rebuilt the Huntsman Center, with NBA-quality video boards. But Larry Krystkowiak's team has fallen from the first division.
9 Colorado (7-11)
This is Utah minus the fancy video boards.
10. Washington (4-14)
Bonus points for being able to identify Washington's new coach.
11. Washington State (3-15)
Ernie Kent actually got a contract extension for going, in order, 7-11, 1-17 and 6-12 in the conference.
12. Cal (2-16)
Train wreck.
Five reasons why coaching the USC Trojans shouldn't be a very difficult job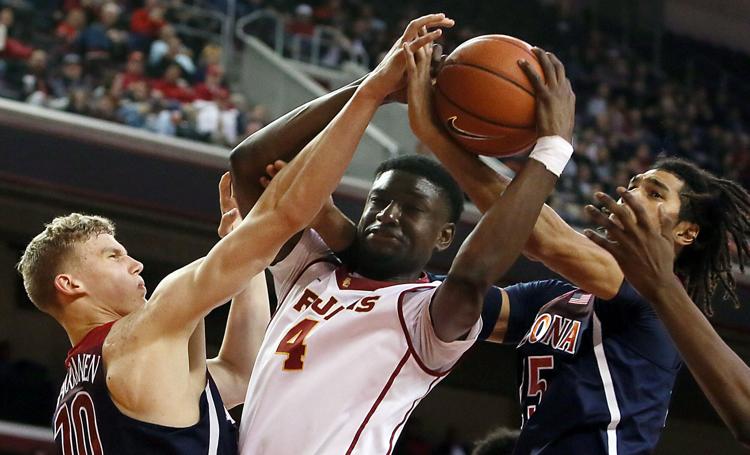 The Trojans have finished in the final AP Top 10 just twice in the last 50 years: No. 5 in 1971 and No. 8 in 1992. They are overdue to make good on this year's projections as a top-10 team.
Why doesn't this happen more often? USC's 2016-17 roster has five strong reasons why the Trojans should be a factor in the Big Dance every season:
1. Chimezie Metu, an imposing 6-11 center who averaged 14 points and eight rebounds last year, is from Lawndale, California, 17 miles from USC's campus.
2. Jordan McLaughlin, possibly the league's top point guard, is from Etiwanda, about 45 miles from USC.
3. Elijah Stewart, possibly the league's top sixth man, a shooter of note, is from Westchester High School, about 15 miles from USC.
4. Bennie Boatwright, a classic stretch-4 shooter, is from Mission Hills, which is near Santa Barbara.
5. De'Anthony Melton, who some say is the league's top returning defensive player, is from North Hollywood, a short Uber ride from USC.
That cache of talent from the greater SoCal area overwhelms the local talent from Tucson that Arizona has been able to put on the floor the last 50 years. Arizona's five full-time Tucson starters over the half-century are Cholla's Sean Elliott, Sunnyside's Greg Cook, Catalina's Mickey Foster, Sahuaro's David Haskin and Pueblo's Eddie Myers.
Four things you might not know about Alabama's basketball program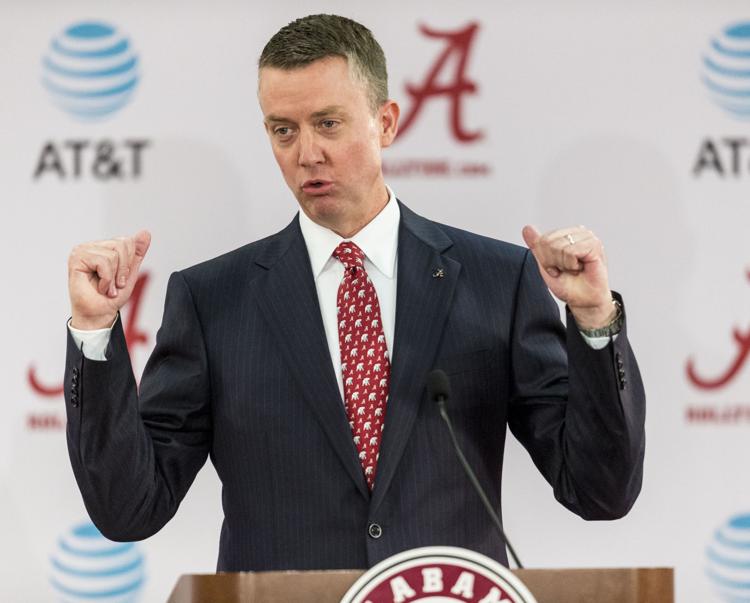 Arizona's top nonconference home game is a Dec. 9 engagement with the Crimson Tide. You know, Greg Byrne's new school. Here's an introduction to the Crimson Tide:
1. The school is apparently so unfamiliar with Arizona hoops that on its official website it lists the location of the game as "Tuscon." Hey, guys, what if we wrote that Alabama was in "Tucsaloosa"?
2. Alabama's basketball arena is larger than McKale Center. Coleman Coliseum, built in 1968, holds 15,383 for basketball. Average home attendance last year was 11,948, which would've been No. 2 in the Pac-12.
3. The Crimson Tide is perfect, 2-0, against Arizona in the NCAA Tournament. It beat Lute Olson's first UA NCAA team, 51-40, in a March 1985 game in Albuquerque. Five years later, Alabama  upset the third-seeded Wildcats 77-55 in a second-round game in Long Beach.
4. Alabama, which has reached only one Elite Eight (2004) in history, played home-and-home series with Pac-12 schools Oregon and UCLA in the last five years. It was swept by the Ducks and split with the Bruins. It also beat ASU and Oregon State in the same period.
A dozen ways the Pac-12 Networks can confuse a dedicated sports fan
On Friday, Nov. 10 — opening day/night for teams in the Pac-12 — the league's network and its media-rights partners will televise 12 live sporting events.
You say that's impossible? There's not enough time in the day for any network to televise 10 live sporting events that require, on average, about 2 hours and 10 minutes per game?
Here's how the Pac-12 does it (all times Tucson times):
5 p.m.: Cal Poly at Stanford, Pac-12 Bay Area channel.
6 p.m.: Northern Colorado at Colorado, Pac-12 Mountain channel.
6 p.m.: NAU at Arizona, Pac-12 Network.
7 p.m.: Belmont at Washington, Pac-12 Washington.
8 p.m.: Southern Utah at Oregon State, Pac-12 Oregon.
8 p.m.: Idaho State at Arizona State, Pac-12 Arizona.
8 p.m.: Cal State Fullerton at USC, Pac-12 Network.
8 p.m.: Prairie View A&M at Utah, Pac-12 Mountain.
9:30 p.m.: Georgia Tech at UCLA, ESPN.
10 p.m.: UC Riverside at Cal, Pac-12 Bay Area
10 p.m.: Coppin State at Oregon, Pac-12 Network.
Also: Washington and Stanford will play a football game that night at 8:30 on Fox Sports 1.
I don't think this clutter and confusion is what the league president and athletic directors had in mind when commissioner Larry Scott created the Pac-12 Networks.
The Pac-12's four best recruiters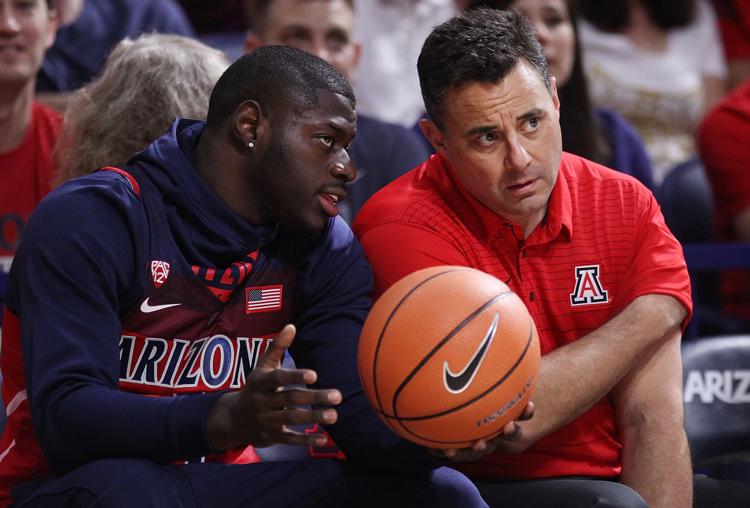 1. Sean Miller, Arizona
This is the 3-D aspect of college basketball. Miller is driven, dedicated and daily up to his eyeballs in recruiting matters.
2. David Grace, UCLA
He is UCLA's go-to recruiter, an Army veteran from Operation Desert Storm who has climbed every step of the basketball ladder, from coaching Phoenix South Mountain High School to the 2005 state championship, to college stops at USF, Oregon State and, finally, Pauley Pavilion.
3. Tony Stubblefield, Oregon
Dana Altman hired Stubblefield away from Cincinnati, where he built a national reputation as an ace recruiter after stops at New Mexico State and Texas-Arlington.
4. Stephen Thompson, Oregon State
After 19 years as head coach at Cal State Los Angeles, Thompson moved up. If nothing else, Thompson has helped put the Beavers on the map by adding his two four-star sons, Stephen and Ethan, to OSU's budding basketball program.
Three good things about the Pac-12's unbalanced schedule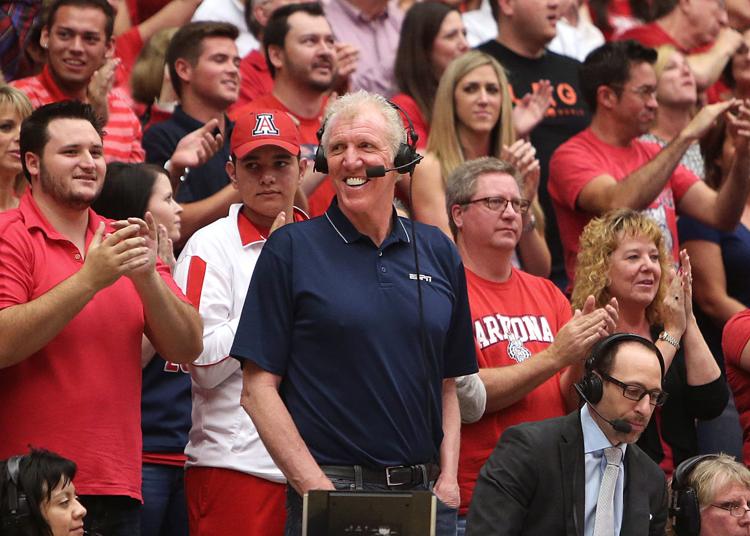 1. The league has reduced its Wednesday night league games to nine, and no team plays more than two Wednesday night games. Better yet, none play the Larry Scott-inspired Wednesday-Sunday road swing as was frequent before 2015. The league has gone to its old Thursday-Saturday formula to make room for a strict Friday-and-Sunday women's basketball format.
2. The league wisely put six of the nine Wednesday games on ESPN2 or ESPNU, or Fox Sports 1, where they get more national attention. Strangely, two of the three Pac-12 Networks games on Wednesday involve ratings-grabbing Arizona — Jan.  17 at Cal and Jan. 31 against Washington State.
3. UCLA, Utah, Oregon State and Washington will not play a conference game on Wednesday night, which means less missed class time.
Prediction No. 2: The Wildcats will make their first Final Four under coach Sean Miller
Michigan State
Do you realize the Spartans return seven players who averaged at least 18 minutes per game to mix with 5-star recruit Jaren Jackson Jr.?
West Virginia 
The Mountaineers blew a chance to beat Gonzaga in the final minute of last year's Sweet 16; they get it done this time.
Wichita State 
Now that the, as always, loaded Shockers have moved out of the lowbrow Missouri Valley Conference, they will be accustomed to better opposition well before March.
Arizona 
If not now, when?
One basketball program with a weaker home schedule than Arizona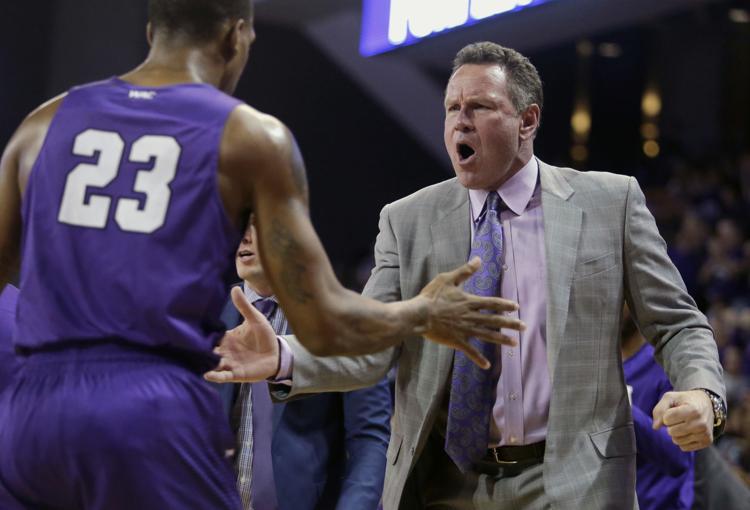 Grand Canyon has made a lot of noise about drawing an average of 6,817 fans last season at the GCU Arena (capacity 7,200). The Antelopes outdrew nearby Arizona State, which averaged 6,501 at home last year.
The 'Lopes and Arizona aren't scheduled to meet this year, and Dan Majerle's club filled in with one of the softest home schedules in college hoops:
Florida A&M (Nov. 10)
Robert Morris (Nov. 13) 
Little Rock (Nov. 18)
Norfolk State (Nov. 20)
San Diego (Nov. 25) 
UC Riverside (Dec. 2) 
Grambling State (Dec. 9) 
North Carolina Central (Dec. 11)
Mississippi Valley State (Dec. 18) 
Longwood (Dec. 21) 
William Jessup (Jan. 23)
To its credit, GCU is playing off-campus against Louisville, Illinois and Boise State, but if it can average 6,817 against that roll-call of home-game patsies, it will indeed deserve to be called a basketball school.
Five reasons why this is Bobby Hurley's critical season at Arizona State
Third-year coach Bobby Hurley inherited a mess from Herb Sendek, whose nine Sun Devils teams won a single NCAA Tournament game. Hurley is the sixth ASU coach since Lute Olson was hired by Arizona in 1983. 
The third season usually is enough to tell if a new coach is going to get it done. Here's how Hurley's five predecessors fared in Year 3:
Sendek
His third ASU club was his best, 25-10, but it only won a first-round NCAA tournament game, failing to take advantage of star guard James Harden and went flat the final six years.
Rob Evans
In Year 3, Evans, from Ole Miss, went 13-16. The Sun Devils gave him eight years, but his only NCAA victory was as a No. 10 seed in 2005; a year later he was 10-17.
Bill Frieder
The quirky Frieder went 19-14 his third year, missing the tournament. He worked and worked until Year 6, when ASU got to the Sweet 16. The club's disciplinary structure then imploded and he was fired two years later.
Steve Patterson
More famous as a starting center for UCLA under John Wooden, Patterson struggled during his entire time at ASU. He resigned in February 1989.
Bob Weinhauer
The man who coached Penn to the 1979 Final Four got a one-year head start on Olson but went 44-45 in three seasons and was asked to leave. It set the trend that Hurley is attempting to break.
The five best 7-footers in post-Bill Walton Pac-12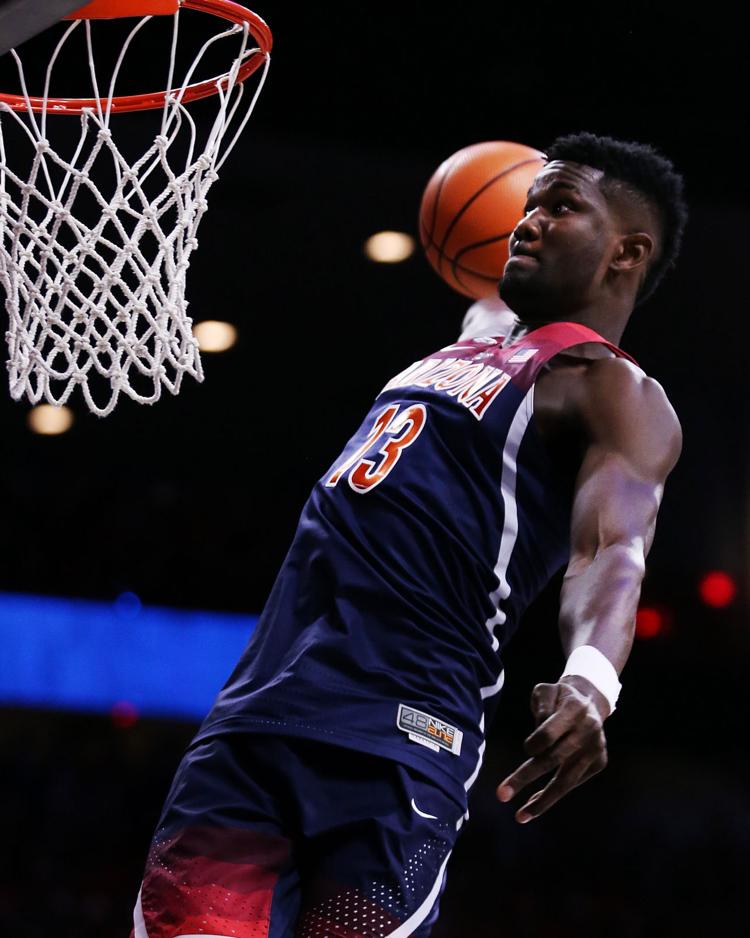 Here my's list of the best, biggest dudes in the Pac-12 since Lew Alcindor and Bill Walton starred at UCLA. Some may split hairs and say that Walton was only 6 feet 11 inches in his UCLA days, but if you ever get the chance to stand next to him, you'll know that the Bruins used a faulty measuring device. 
1. Deandre Ayton, Arizona
He hasn't played a college game yet, but he's no Ed Stokes or Kaleb Tarczewski. Ayton is the most feared 7-footer to enter the league since Stanford's Brook and Robin Lopez in 2006, but a better prospect.
2. Todd MacCulloch, Washington
A virtually unknown Canadian when he entered UW in the mid-1990s, MacCulloch averaged more than 18 points per game his junior and senior seasons. He was the anti-Ayton: bulky and a space-eater.
3. Christian Welp, Washington
A German recruit in the early '80s when Washington ruled the league, Welp averaged 20.8 points and 9.0 rebounds as a senior; he's the only 7-footer since Alcindor/Walton to average double-figures four consecutive years.
4. The Lopez twins, Stanford
Brook was the better player: he averaged 12.8 and 19.3 in his two Stanford seasons; Robin averaged 7.5 and 10.2. Together, they were a load.
5. Blair Rasmussen, Oregon
I gave him the nod over ASU's Alton Lister, a junior-college transfer, because Rasmussen averaged 14, 16 and 16 points his last three seasons for the Ducks in the early '80s. Lister averaged 8, 12 and 15 at ASU from 1979-81.
Honorable mention
Spencer Hawes, Washington. In his one season in Seattle, 2006-07, Hawes averaged 14.9 points and 6.8 rebounds.
Jason Collins, Stanford. He was superior to his twin brother, Jarron, averaging 14.5 points and 7.8 rebounds as a 2001 senior.
Five ways basketball has changed at Arizona from the school's 1967-68 team until now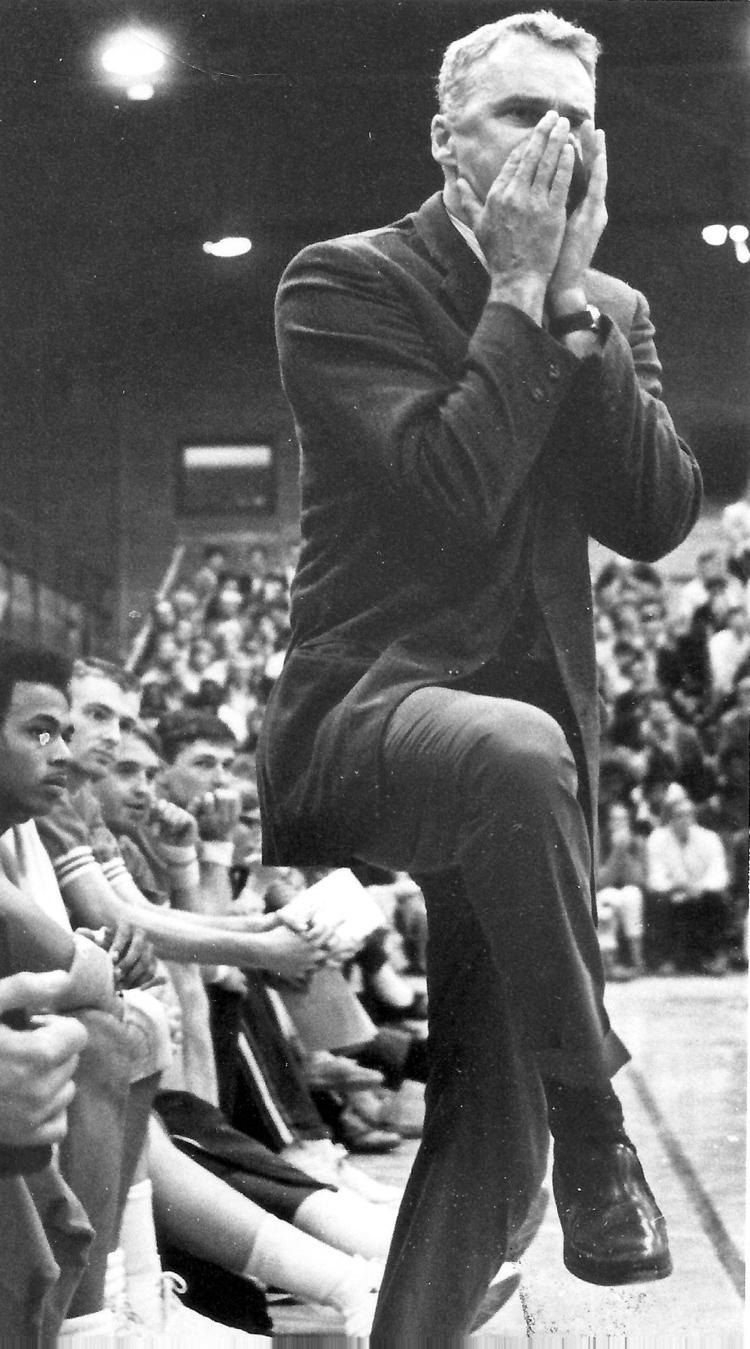 1. The '67-68 season didn't begin until Dec. 1; this year's UA schedule begins Nov. 10. The '68 Wildcats played just 24 games; Arizona has averaged 35 games per year under Sean Miller.
2. No live TV. The UA opener in '67-68, against San Jose State, was televised on tape delay on Channel 11 beginning at 11 p.m. Every UA basketball game has been televised live since 1985-86.
3. On the day of the '67-68 opener, the two lead stories in the old Tucson Citizen sports section were (1) Pueblo High playing Mesa High in the state football semifinals; Pueblo won 13-8; and (2) the Tucson Turf Club — horse racing — had a betting handle of $57,000 at the Rillito race track. Attendance at the UA-San Jose State game was 3,618 at Bear Down Gym, which was referred to in the Citizen as "antiquated."
4. College basketball didn't have a "life or death" quotient to it in '67-'68. When the '68 Wildcats played at UTEP on Dec. 9 — UTEP had won the NCAA championship two years earlier — the Miners were without Mike Switzer. The UTEP student senate barred starting guard Switzer from playing from Dec. 1-15 because of unpaid parking tickets on campus. UTEP won 67-66 in overtime.
5. UA coach Bruce Larson had just one full-time assistant coach, Cedric Dempsey, who would go on to be Arizona's athletic director and executive director of the NCAA. Now college teams are permitted three full-time assistants.