Arizona was issued an amended Notice of Allegations last week by the Independent Accountability Resolution Process, indicating its still-pending NCAA infractions case is closer to a resolution.
An IARP official confirmed to the Star on Monday that an amended notice of allegations signals that its "Complex Case Unit" of attorneys and investigators has completed its investigation, and that allegations have been delivered to all parties.
However, UA's case could still be at least several months away from a conclusion and its unclear if it will result in an additional postseason ban beyond the one the school self-imposed last season. The case furthest into the IARP system, involving North Carolina State, remains unfinished despite an amended Notice of Allegations issued in February. The NC State case went to a hearing on August 9-10, but the IARP's timeline has no activity recorded since then.
A spokesperson for the IARP said details about when a decision will be made cannot be released in order to "protect the integrity of the Independent Accountability Resolution Process."
The initial notice listed five Level I (most serious) charges, four specifically involving UA men's basketball, and sharply reprimanded former UA coach Sean Miller, who was fired in April.
"Two of Miller's three assistant coaches committed intentional violations involving fraudulent academic transcripts, receipt of cash bribes, facilitating a meeting with an aspiring agent, impermissible inducements and recruiting violations all within an 18-month period," the NCAA wrote. "The ultimate responsibility for the integrity of the men's basketball program rested with Miller and his staff's actions reflect on Miller as the head coach."
The NCAA also handed the UA swimming and diving program two Level II charges and, in a list of potential aggravating factors by the school, said the conduct of UA president Robert C. Robbins and athletic director Dave Heeke was among the factors that "compromised the integrity of the investigation."
Arizona initially refused to release the NOA after it was delivered to the school in October 2020 despite multiple public-records requests from the Star and other outlets, but was ordered to in March after ESPN won a lawsuit in Arizona Superior Court. Miller was fired a month later.
With the possibility of facing a Level I aggravated case via the standard NCAA resolution track — a category that requires a postseason ban between two and five years — Arizona requested later in October 2020 that its case be moved to the IARP, a newly created process made up of investigators, attorneys and sports industry officials who are mostly outside of the NCAA.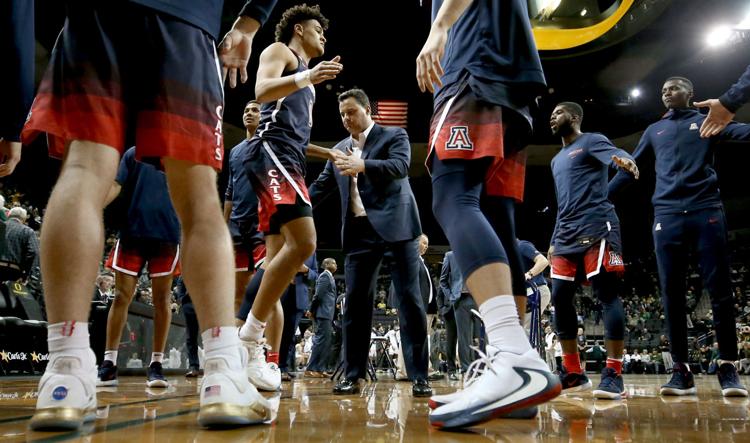 The IARP accepted UA's case in December, beginning a new process in which its Complex Case Unit began reviewing and re-investigating UA. According to a timeline posted by the IARP, both Arizona and the CCU have requested time extensions that may have further delayed the process.
The IARP still has yet to finish any of the six cases it has taken on, but said in April that it would finish them all within a year. It is now publishing timelines in each case in an effort to provide more transparency about the new process. There is no formal timetable for resolution.
2020
Oct. 23: Arizona submits referral request for case to be moved to IARP
Dec. 17: Infractions Referral Committee refers Arizona's case to IARP.
Dec. 18: CCU and Independent Resolution (hearing) Panel appoints members on Arizona's case.
2021
Feb. 10: Arizona and CCU responds to hearing panel correspondence.
March 29: All parties jointly submit proposed scheduling deadlines.
April 23: Case management plan is issued
July 14 and 16: Arizona submits time extension request
July 27: Amended case management plan is issued
Aug. 19: Supplemental investigation is completed
Aug. 26: CCU team changes
Sept. 13: CCU requests extension
Sept. 16: Amended case management plan is issued
Oct. 4: CCU issues amended Notice of Allegations
Contact sports reporter Bruce Pascoe at 573-4146 or bpascoe@tucson.com. On Twitter @brucepascoe