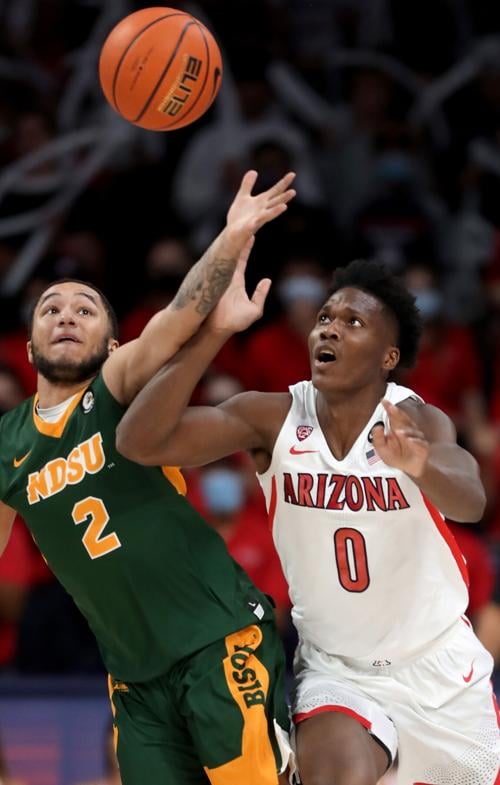 Like a baseball player trying to break a batting slump, Arizona guard Bennedict Mathurin altered his appearance Tuesday night. And it worked.
After shooting a combined 6 for 19 in Arizona's first two wins over Northern Arizona and Texas-Rio Grande Valley, Mathurin removed his braids and headband and puffed out his hair. Mathurin finished Tuesday night with 15 points on 5-for-11 shooting from the field. He added eight rebounds, four assists and one turnover.
"I feel more free now," Mathurin said. "I needed a change, and I'm getting new braids."
Mathurin's first basket against the Bison was a thunderous baseline dunk on a fast break; Dalen Terry, who leads the Wildcats in assists this season, dished the ball to Mathurin mid-stride.
Mathurin's three 3-pointers are the most he's scored in a game since Arizona's 71-60 win over Oregon State on Feb. 11. Tuesday was also the most points Mathurin has scored in a game since the 82-79 loss to Colorado on Feb. 6.
Arizona coach Tommy Lloyd said after the game that he "had a couple really good meetings" with Mathurin, who is widely projected as a first-round pick for the 2022 draft, leading up to Tuesday night.
"He's a developing player," Lloyd said. "It's not fair to some of these kids … that they are anointing them NBA players. He's really talented, but let him develop at his own pace. There's nothing worse for a coach than to have a really talented player — who's feeling squeezed, feeling pressured — and every miss or make he's living and dying with it — and I'm trying to help him. But I can feel his pain."
Added Lloyd: "Benn's fine, he's right where he should be. A little bit inconsistent, a little bit up-and-down, but he's trending upwards."
UA fan wins big from first-half over
North Dakota State guard Willie Guy's only points of the first half won one Arizona fan $520 on Tuesday.
Amad Arshad, who sat just behind NDSU's bench with four other friends, bet $180 on the first-half "over" via DraftKings Sportsbook. The number was 66.5 points.
As the clock wound down with Arizona leading the Bison 44-20, Arshad wasn't confident about his bet. He even texted a friend, "Over (is) not looking good."
But then Arizona forward Azuolas Tubelis hit two free throws with 2 seconds left in the first half and Guy caught the subsequent inbounds pass and heaved a three-quarter-court shot. It fell, cutting Arizona's lead to 44-23 — and giving Arshad and his friends a backdoor cover.
Welcome to the world of sports gambling, where UA fans were jumping for joy after a buzzer-beater by the opposing team.
The (little) number 2:03
Arizona center Christian Koloko logged his first block of Tuesday night's game just 2:03 into the game. Koloko finished with two blocks, bringing his season total to 12 through three games.
Stanley Johnson returns home to La La Land
Former Arizona star Stanley Johnson has signed with the South Bay Lakers — the G League affiliate of the Los Angeles Lakers.
The 6-foot-6-inch, 242-pound six-year veteran signed with South Bay, which is coached by ex-Arizona great Miles Simon. He spent the last two years with the Toronto Raptors. Since he was drafted by the Detroit Pistons, Johnson has also played for the New Orleans Pelicans and is averaging 6.2 points and 3.9 rebounds per game as an NBA player.
Other Wildcats in the G League include Brandon Williams (Westchester Knicks) and Gabe York (Fort Wayne Mad Ants).
The big number 59.2
Miles from NDSU's campus in Fargo to Mayville, North Dakota, the hometown of late Arizona coaching icon Lute Olson.
Costumes at McKale Center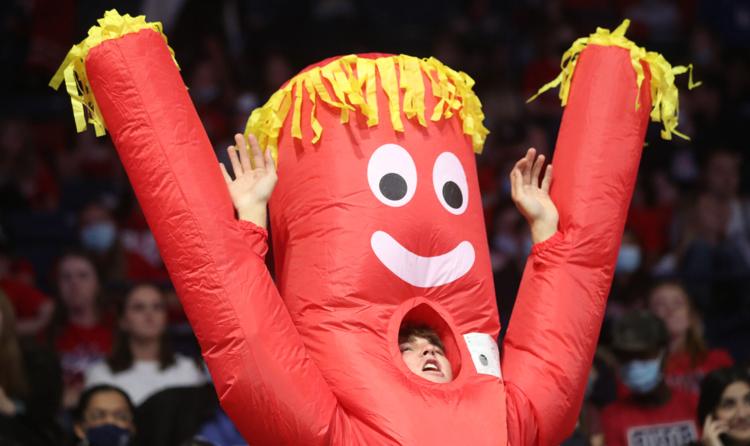 For the first time this season, several members of the ZonaZoo were allowed to go bananas … literally.
A number of students sitting in the first few rows of the student section behind the basket near to the NDSU bench wore costumes that included bananas, an inflatable alien and — if you're a fan of the TV show "Family Guy" — the wacky wavy arm-flailing tube man. Other fans were dressed up as a crab and a minion from "Despicable Me."
During the second half, each member of the ZonaZoo was also given a white balloon stick, a tradition that began during the Olson era.
The big (defensive) number
Offensive fouls reserve wing Pelle Larsson drew on Tuesday. Larsson took a pair of charges, one in each half.
Photos: University of Arizona manhandles North Dakota State 97-45 in college basketball
University of Arizona vs North Dakota State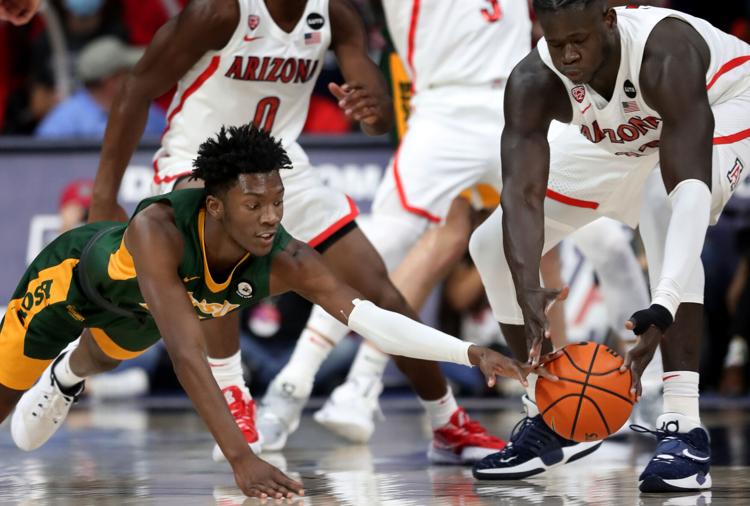 University of Arizona vs North Dakota State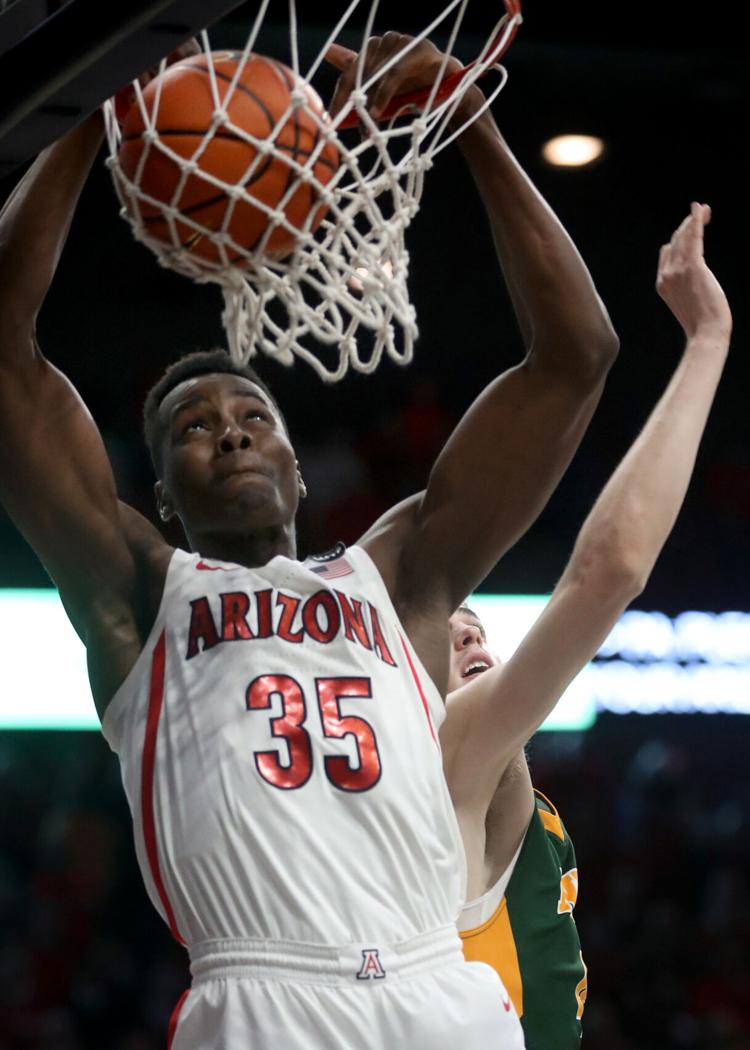 University of Arizona vs North Dakota State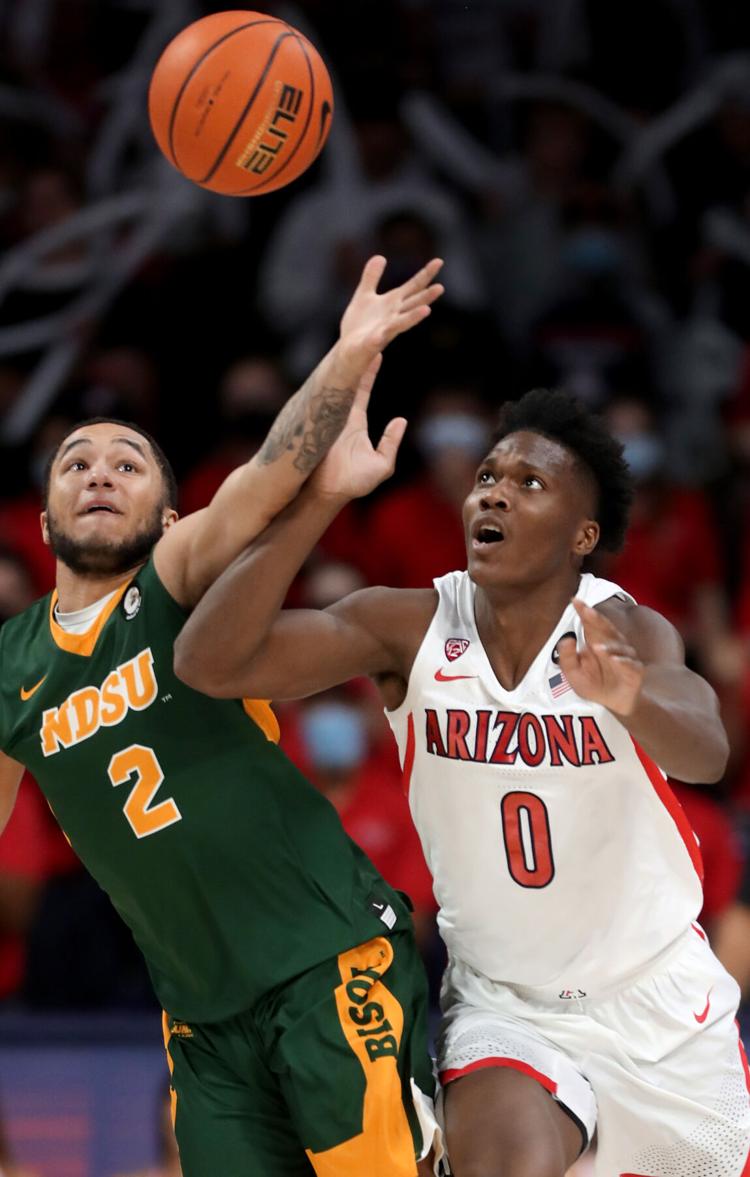 University of Arizona vs North Dakota State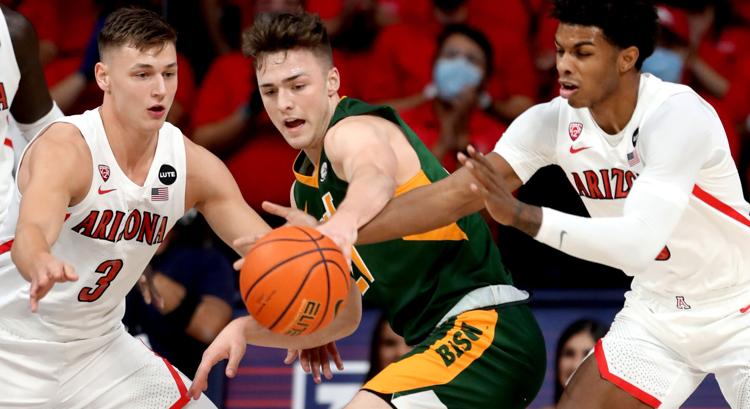 University of Arizona vs North Dakota State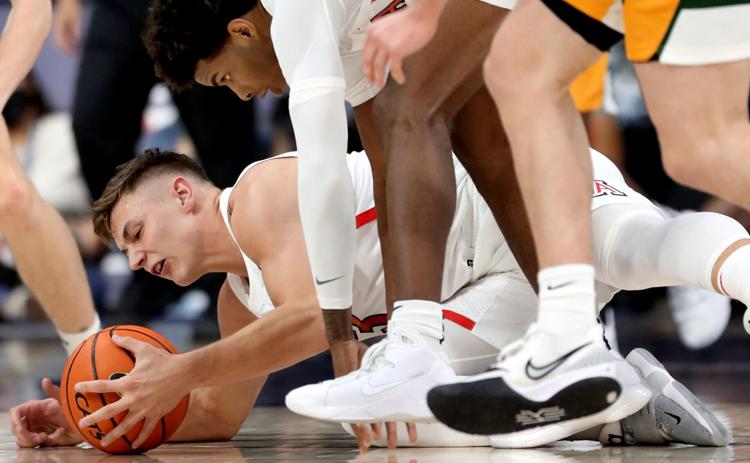 University of Arizona vs North Dakota State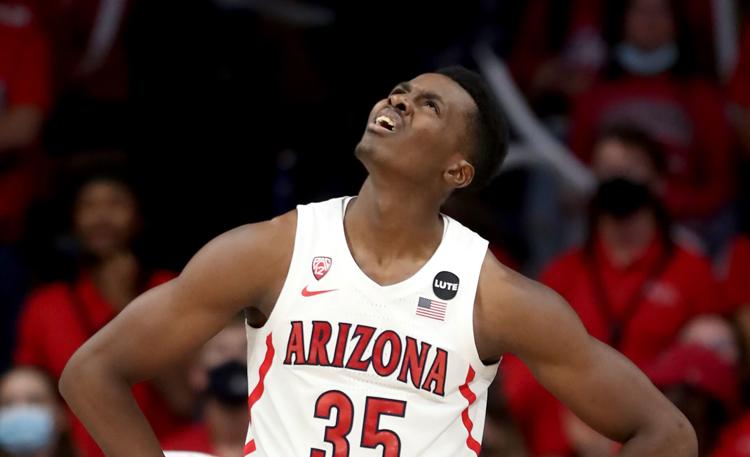 University of Arizona vs North Dakota State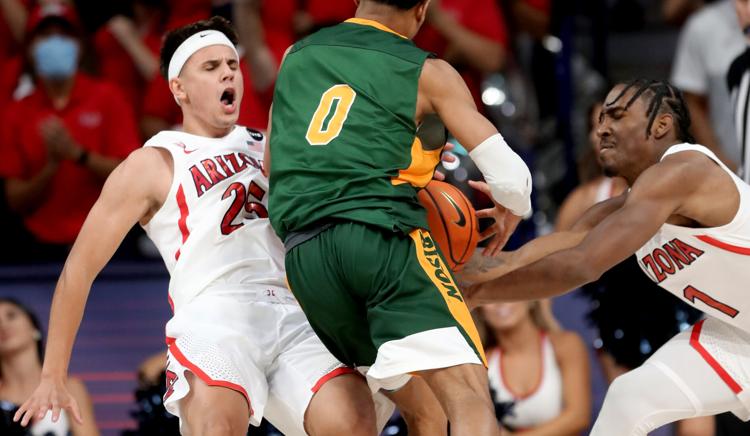 University of Arizona vs North Dakota State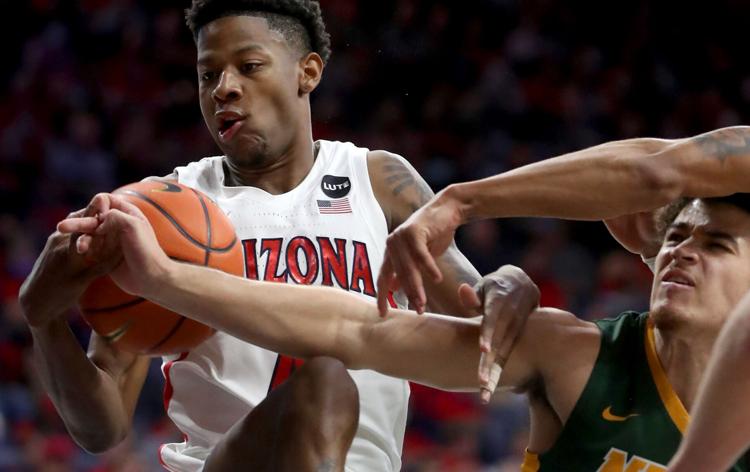 University of Arizona vs North Dakota State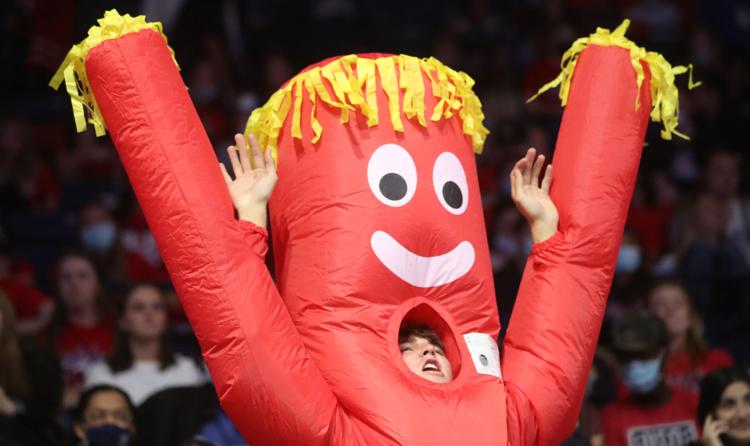 University of Arizona vs North Dakota State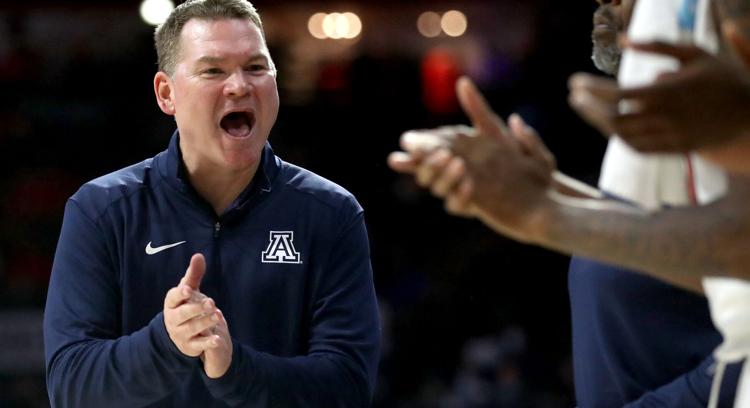 University of Arizona vs North Dakota State
University of Arizona vs North Dakota State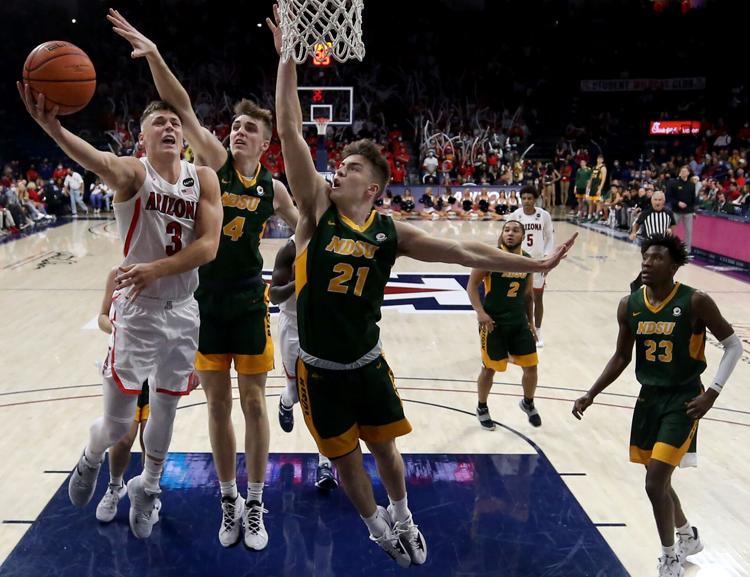 University of Arizona vs North Dakota State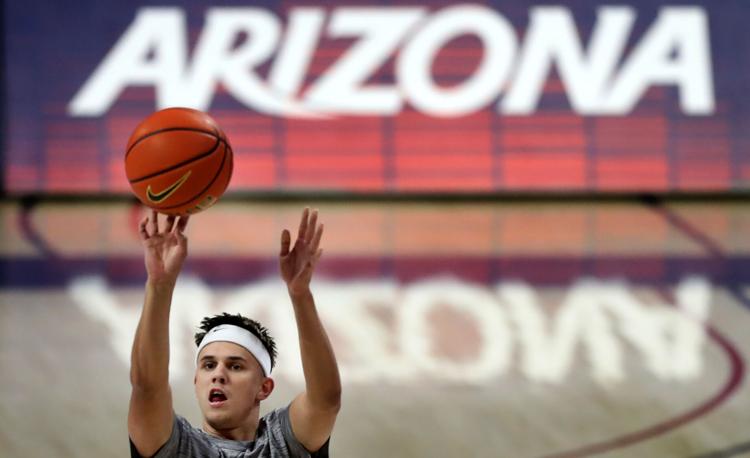 University of Arizona vs North Dakota State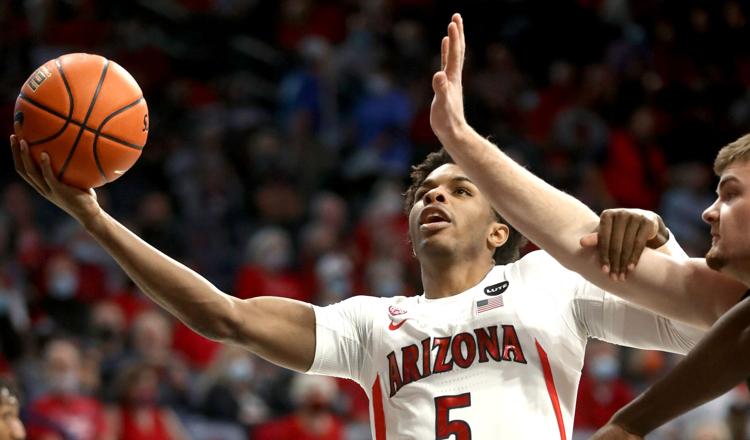 University of Arizona vs North Dakota State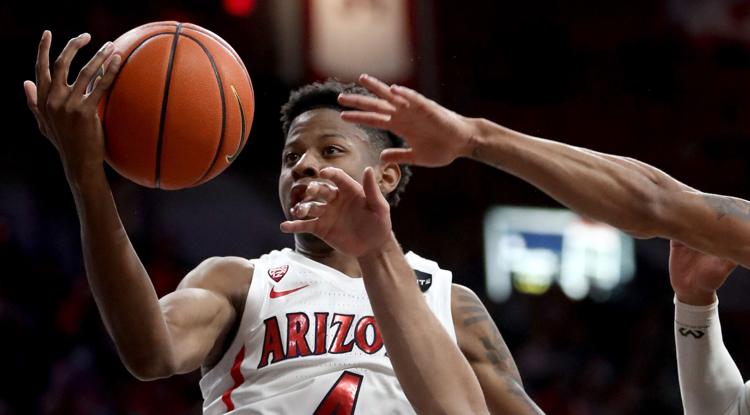 University of Arizona vs North Dakota State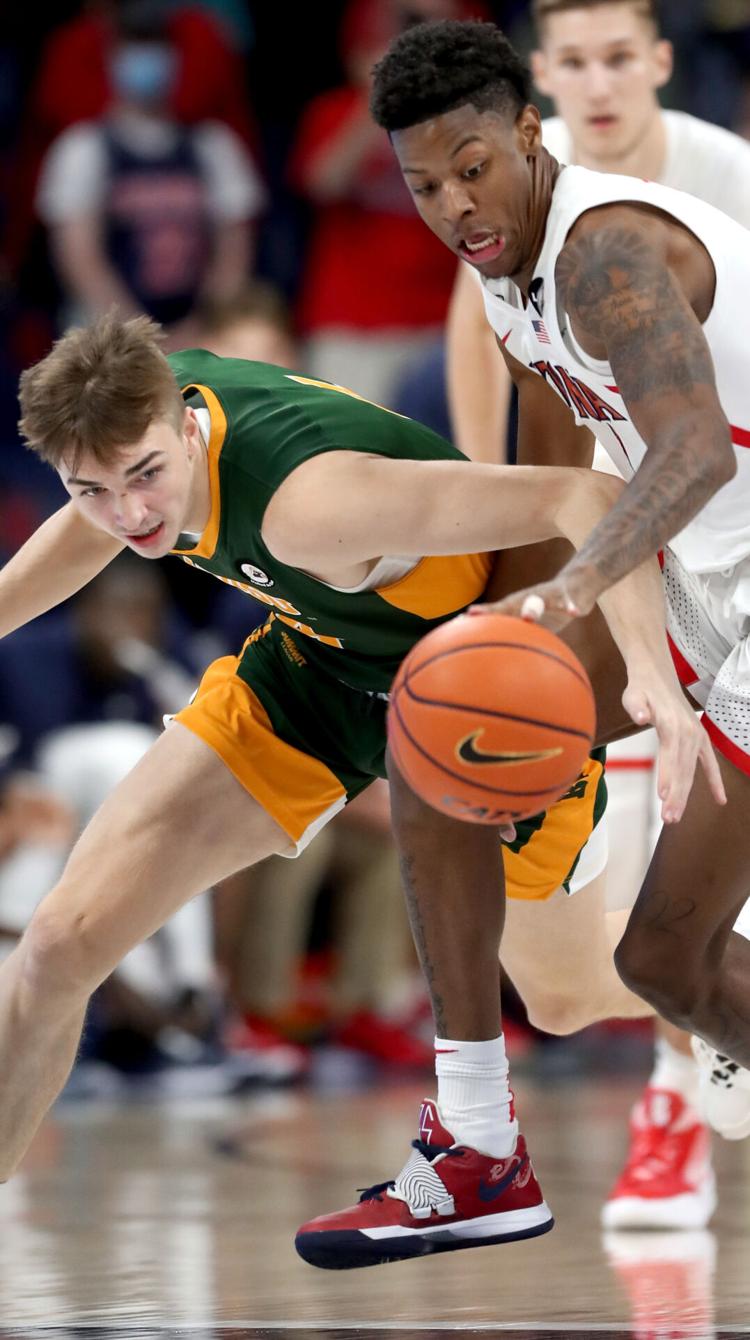 University of Arizona vs North Dakota State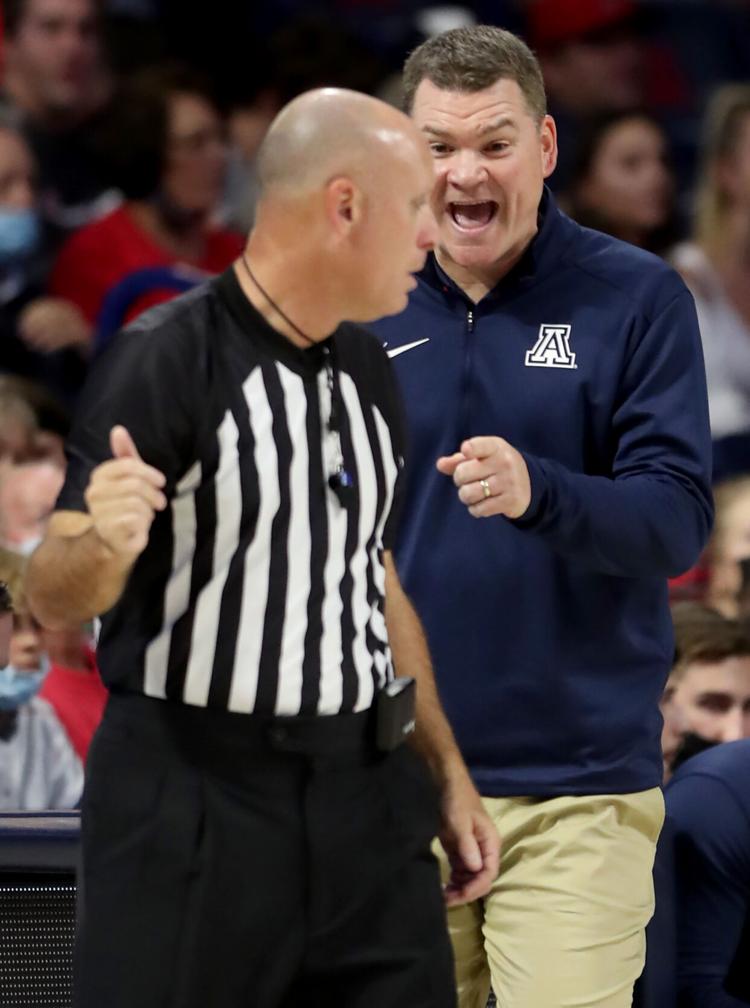 University of Arizona vs North Dakota State
Contact sports producer Justin Spears at
573-4312 or jspears@tucson.com. On Twitter:
@JustinESports