Arizona recruiting: Wildcats land Brandon Williams, 2 more players could bolster the 2018 class
The Arizona Wildcats can put together a recruiting class for 2018 with these graduate transfers and high school prospects. 
The final countdown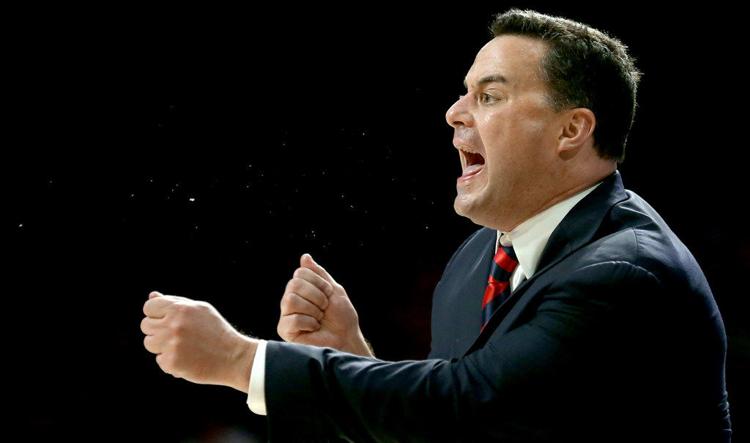 By Justin Spears / Arizona Daily Star
The Arizona Wildcats are back on track on the recruiting trail after landing 2018 four-star point guard Brandon Williams. 
Williams, a former UA commit, selected the Wildcats over Oregon and Gonzaga on Saturday at the Ballislife All-American game.
Two weeks ago, Arizona landed its fourth recruit for the 2018-2019 season with a graduate transfer point guard from Samford, Justin Coleman.
The 5-foot-10 Coleman averaged 13.5 points and 6.6 assists per game last season.
Coleman joins recent Arizona commits Ryan Luther, Omar Thielemans and Devonaire Doutrive, but is the class' first point guard.
Three-star Lithuanian center Lukas Kisunas committed to Stanford over Arizona on Tuesday night after making an official visit to both schools in April.
The Wildcats also offered forward Parker Braun one of three remaining scholarships earlier in April.
Thielemans became the latest high school prospect to join the Wildcats when he gave his verbal commitment on April 15. He joined four-star shooting guard Doutrive, who committed April 7 and signed his national letter of intent on April 11.
Incoming players will join Emmanuel Akot, Dylan Smith, Ira Lee, Brandon Randolph, Alex Barcello and Duke transfer Chase Jeter on next year's roster. 
Here's a look at the potential prospects the UA could haul in and how they would fit into the lineup next season.
Jordan Brown
Position: Power forward
Hometown: Napa, California
Height: 6-foot-10
Weight: 190 pounds
Ranking, per 247 Sports: 5 stars, No. 4 power forward
Other offers: Oregon, UCLA, California, Kansas, Louisiana-Lafayette, St. John's, Gonzaga, Nevada
Projected role at Arizona: Starter
Arizona's lineup with Brown: Brandon Williams/Justin Coleman/Alex Barcello, Dylan Smith/Brandon Randolph/Devonaire Doutrive, Emmanuel Akot/Omar Thielemans/Ryan Luther, Jordan Brown/Ira Lee/Ryan Luther, Chase Jeter/Jordan Brown
Parker Braun
Position: Power forward
Hometown: Overland Park, Kansas
Height: 6-foot-7
Weight: 185 pounds
Ranking, per 247 Sports: Unrated
Other offers: Ole Miss
Projected role at Arizona: Bench player
Arizona's lineup with Brown: Brandon Williams/Justin Coleman/Alex Barcello, Dylan Smith/Brandon Randolph/Devonaire Doutrive, Emmanuel Akot/Omar Thielemans/Parker Braun, Ira Lee/Ryan Luther/Parker Braun, Chase Jeter/Ira Lee