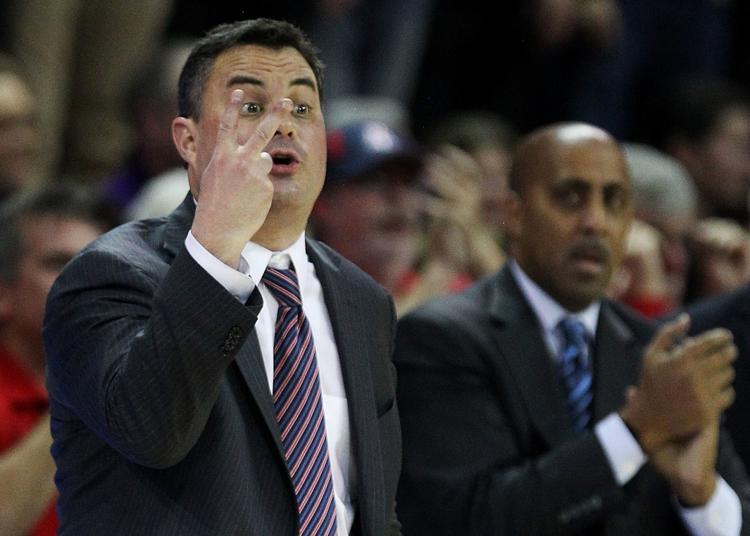 SCOTTSDALE — Arizona says it is taking "very seriously" what was presented in federal court Wednesday, when former assistant basketball coach Book Richardson was heard on a wiretapped phone call played for jurors saying UA coach Sean Miller had agreed to pay former Wildcat star Deandre Ayton.
"The University of Arizona takes the information presented in court today very seriously and remains committed to the highest standards of integrity and ethical conduct which includes competing within the rules of the NCAA and the Pac-12 Conference," UA said in a statement in response to the Star's request for comment. "We will continue to cooperate fully with the NCAA and with other ongoing investigations into this matter in the best interest of the university and the men's basketball program."
Arizona athletic director Dave Heeke could not be reached during Pac-12 meetings at the Hyatt Regency Scottsdale, where athletic directors later attended an offsite Tournament of Roses dinner. UA president Robert C. Robbins tweeted Wednesday night that he was at Old Main celebrating the sponsors, volunteers and community partners involved with the Tucson Festival of Books.
Pac-12 commissioner Larry Scott, meanwhile, said he couldn't comment yet on Richardson's allegation because it surfaced during the conference's meetings, and said he didn't know exactly what UA's own investigation has revealed.
Scott said he has not discussed the issue with Heeke this week, and has not been in touch with UA's legal team, which has had a representative sitting in on every day of the trial. But he said the Pac-12 has been in regular contact with Arizona officials and is "very concerned" about the issues that have been brought up.