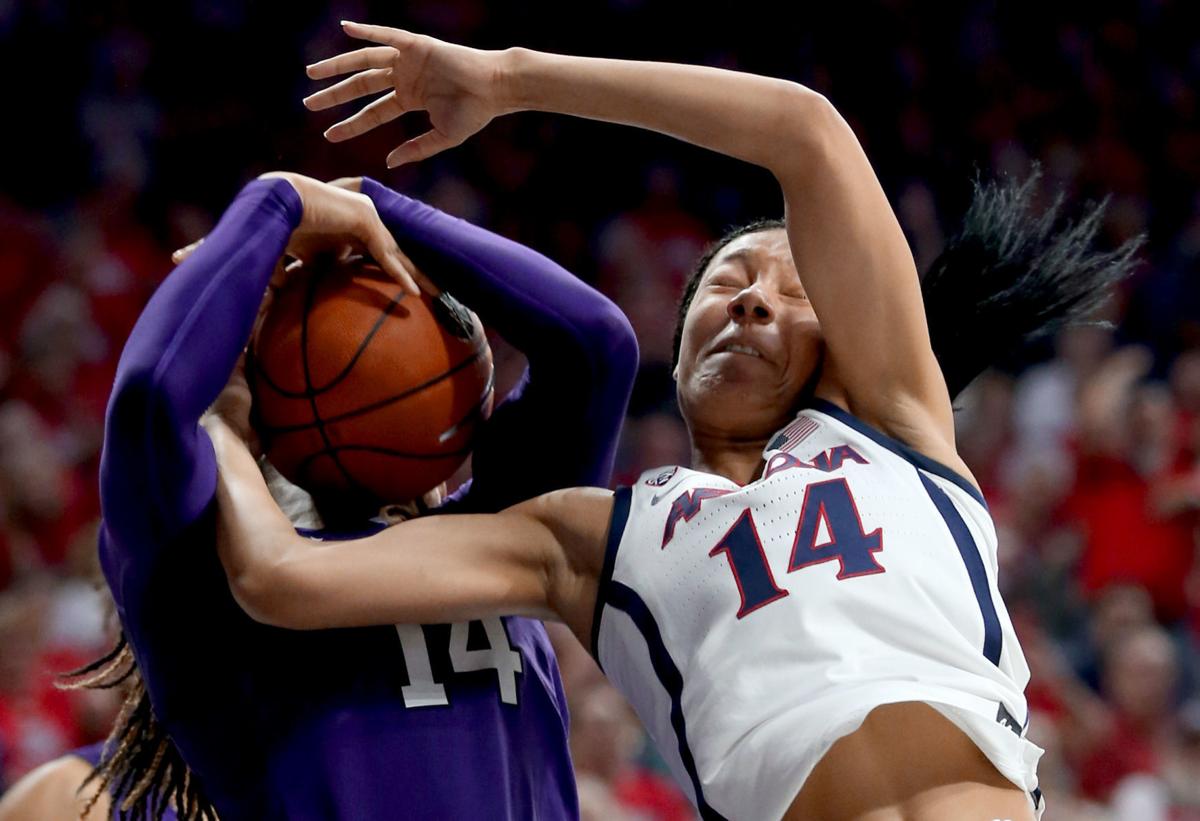 To Sam Thomas, he's just grandpa.
For nearly half her life, Thomas had no idea that the man she looked up to was one of the best to ever play professional football, as well as a top coach in the league.
"I just remember going to football games and I thought that was normal because that's what pretty much everyone in America does — they go to football games," Thomas.
But Emmitt Thomas — grandpa — is an Pro Football Hall of Famer. As a cornerback, Thomas played 13 seasons for the Kansas City Chiefs, appearing in five Pro Bowls and winning two AFL titles and one Super Bowl. He picked up two more rings as a coach, part of a 38-year commitment to the NFL that ended when he retired last year.
Emmitt Thomas will watched Sam play for the first time as a collegian on Sunday, when the UA women's basketball team (3-0) takes on No. 22 Texas (1-1) in Austin. Emmitt Thomas splits his time between West Palm Beach, Florida, and a small town near Houston.
Watching Sam play basketball is the main reason why Emmitt Thomas retired last winter.
"Life is too short and passing time waits for no one," he said. "Now, it's time for me to see my grandkids compete — I missed all of that. I can't keep chasing dreams. Hopefully, I will do better. I'm very proud of the good students and young people they've become. It's time for me to support them."
Fortunately for Emmitt Thomas, there's plenty of games to watch. Sam Thomas' older sister, Bailey, plays for UNLV; their younger sister, Jade, is a senior at Las Vegas Centennial High School who recently signed to play for UNLV in the class of 2020. And brother Shane is a high school freshman who plays basketball.
All the Thomas kids are guards.
Emmitt Thomas' NFL playing and coaching spanned five decades. He played in Kansas City from 1966-78, and was back in the league, coaching with the then-St. Louis Cardinals, at the start of the 1981 season. He coached with the Redskins, Eagles, Packers, Vikings and Falcons before returning to the Chiefs, where he coached defensive backs from 2010-18.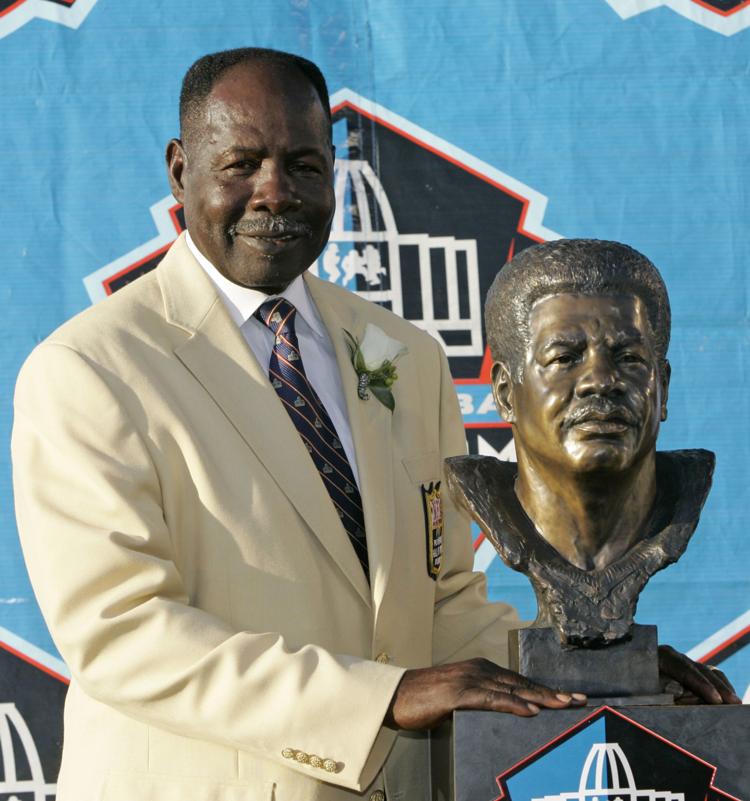 Emmitt Thomas was the Falcons' interim head coach in 2007 after Bobby Petrino quit. Sam Thomas was a Falcons fan back then; his departure for the Chiefs in 2010 stunned her.
"I was like, 'What? I love the Falcons.' But, then I got the background that it was a great opportunity for him and that he played there and the Super Bowls. Then I was OK with it," said Sam, who is now a diehard Chiefs fan.
Emmitt Thomas watches his granddaughter on TV, and says her game is similar to how he played. In today's game, Emmitt would be known as a lock-down defender—just like Sam.
"Samantha prides herself in playing defense. She does the dirty work and hustles," he said.
Emmitt Thomas started his career as a quarterback, but moved to defense after one of his coaches told him that blacks didn't play under center.
In 1968, two years after Emmitt Thomas started his NFL career, Marlin Briscoe of the Denver Broncos became the first black quarterback to start an NFL game. But progress came slowly: It would be more years before Doug Williams became the first black quarterback to win a Super Bowl MVP. Emmitt was the Redskins' secondary coach that season.
Sam Thomas said this injustice done to her grandfather is what motivated Emmitt Thomas to become one of the best in his position.
He played cornerback, but also learned safety and linebacker in order to better understand the defense.
It helped him as a player and eventually as a coach. Similarly, Sam Thomas is known for her basketball IQ. UA coach Adia Barnes says she can play any position on the floor.
Despite being a coach through and through, Emmitt Thomas sticks to his role as a fan. He leaves the coaching to others.
"What I am so proud of is that basketball makes her a complete person and gives her a chance for an education," he said.
As a little girl Sam knew she would see her grandpa after he coached football games, but didn't realize he was one of the greats who played the game until his Pro Football Hall of Fame induction ceremony in 2008.
"Now, whenever we get the chance to go back to Canton, Ohio, we go to the museum and see his face up there. It's pretty cool," she said.
On Sunday, it's Emmitt's turn to watch Sam play. This game has been circled on Sam's calendar for a few weeks.
"I'm really excited. We definitely have to win now," Sam said.
Rim shots
• Sam Thomas isn't the only UA player with Texas connection. Cate Reese, who is from Cypress, Texas, will be playing in her home state for the first time as a Wildcat.
• Arizona's Shaina Pellington, who is sitting out the season after transferring from Oklahoma, is representing Canada in the FIBA Women's Olympic Pre-Qualifying Americas Tournament this week. Canada defeated Cuba 110-53 Thursday night, Pellington, who grew up in Pickering, Ontario, scored nine points and added seven assists and four rebounds in 15 minutes.
• Sunday marks the first time in nine years that Arizona has played a ranked team in nonconference play.