By the time the Arizona Wildcats fly via charter into Tuscaloosa, Alabama, on Saturday afternoon, then have dinner and relax for a bit, it'll be time for bed.
Like maybe by 9 or 10 o'clock.
That's right: A group of college students retiring before 9 p.m. on their body clocks — on a Saturday night.
But when they wake up, history suggests, the odds are pretty good that the Wildcats will win.
Arizona has won 10 of 11 nonconference road games dating back to the beginning of the 2012-13 season. The trend, of course, has much to do with talent, preparation and opposition, but also maybe this little secret:
Their trips are, well, boring.
The Wildcats typically practice at home the day before their nonconference (and Pac-12) road games, then board a charter flight that gets them into the opposing team's hometown for dinner.
There, with some minor variations, the same hotel-catered dishes await them: chicken, fish, pasta, macaroni and cheese, mashed potatoes and vegetables.
There's no sightseeing, no dining in fancy local restaurants, and no running around. While players are given some time to see relatives and friends who show up, almost everything is done in the team hotel.
"We do the same thing no matter where we play the game, whether it's a conference game in January or February or a nonconference game," UA coach Sean Miller said. "Everything is identical from how we practice to what we do in the hotel, the time we leave for the game."
The only things that change are the time zones, the television-dictated game times and the flight distance. Those things affect when the day-before practice is held, when the charter leaves and when the pre-game meal is held.
Even long flights and daytime tipoffs are no problem; in fact, they've actually proven better for the Wildcats.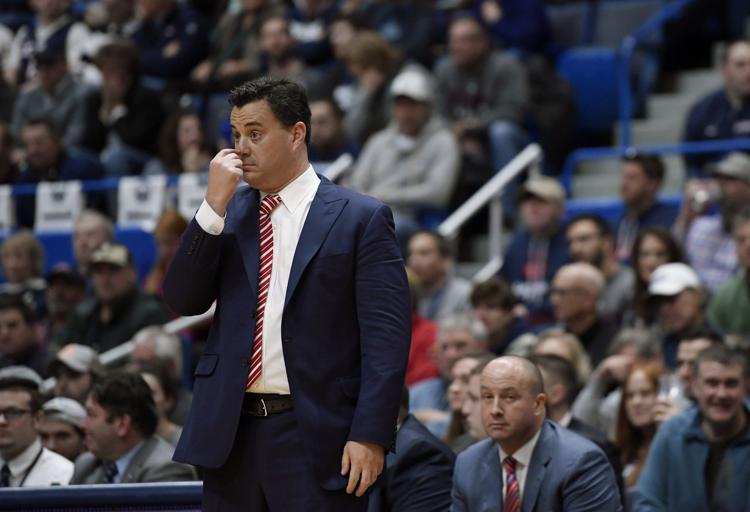 Arizona has won its last five daytime road nonconference games, all of which were played at least one time zone away: at Michigan in 2013-14, at Gonzaga in 2015-16, at Missouri and Texas A&M in 2016-17 and at UConn last Sunday.
"I'm a big fan of the day games because it's a lot easier on our whole travel party," says Ryan Reynolds, who organizes UA road trips as its director of basketball operations.
Even with more than a five-hour return flight from Hartford last Sunday, the Wildcats still landed in Tucson at 8:40 p.m. They had plenty of time to rest and recover for the week ahead.
That speaks to another factor: money. The Wildcats now fly charter for nearly every road game, something junior guard Dylan Smith did only once as a freshman at UNC Asheville, when the NCAA paid for a flight to New York for an NCAA Tournament game against Villanova in Brooklyn.
Not all major-conference teams fly charter regularly, though senior guard Justin Coleman said he did that regularly while spending his first two seasons at Alabama.
"We couldn't do all this without the charter," Reynolds said.
"We came into Hartford at 6 and left at 4:45 the next day. We weren't even there for 24 hours."
It's a road trip without the road.
Reynolds said the charter-eased travel routine becomes almost "second nature" to the Wildcats. They do it often, typically at a cost of somewhere between $70,000 to $90,000 per trip.
This week's travel should be even easier.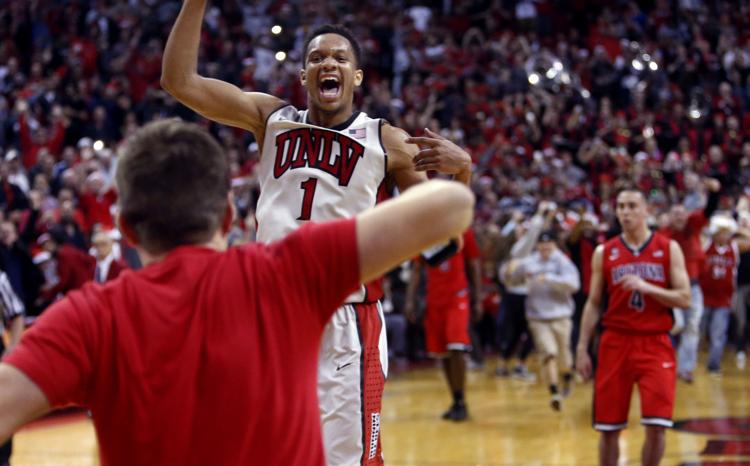 The Wildcats' flight time to Tuscaloosa should be about an hour shorter than the Connecticut trip, and this time they won't have to share their airplane with the 100 or so boosters who accompanied them last time. That means they can spread out, even if big guys Chase Jeter and Ryan Luther take possession of the exit rows.
The long flights, meanwhile, effectively force the Wildcats to begin adjusting to local time a day earlier.
Because the Wildcats aim to arrive around 6 p.m. the night before every road game, that meant holding an 8 a.m. practice last Saturday so they could board a midday flight to Connecticut — which in turn meant they had to effectively wake up to eat breakfast at about the same time the Huskies might have been doing so in Connecticut.
"It helps you waking up earlier," junior Smith said. "Obviously, you've gotta get your sleep, which helps you being ready to play, and the routine of it all helps."
The early day-before wake-up call also explains why, after the Wildcats took their four-hour charter flight to Hartford and had dinner last Saturday, they started getting sleepy.
"Most of them," Reynolds said, "they just kind of shut it down because they're tired."
Only to be refreshed, and ready to play basketball, the next morning.