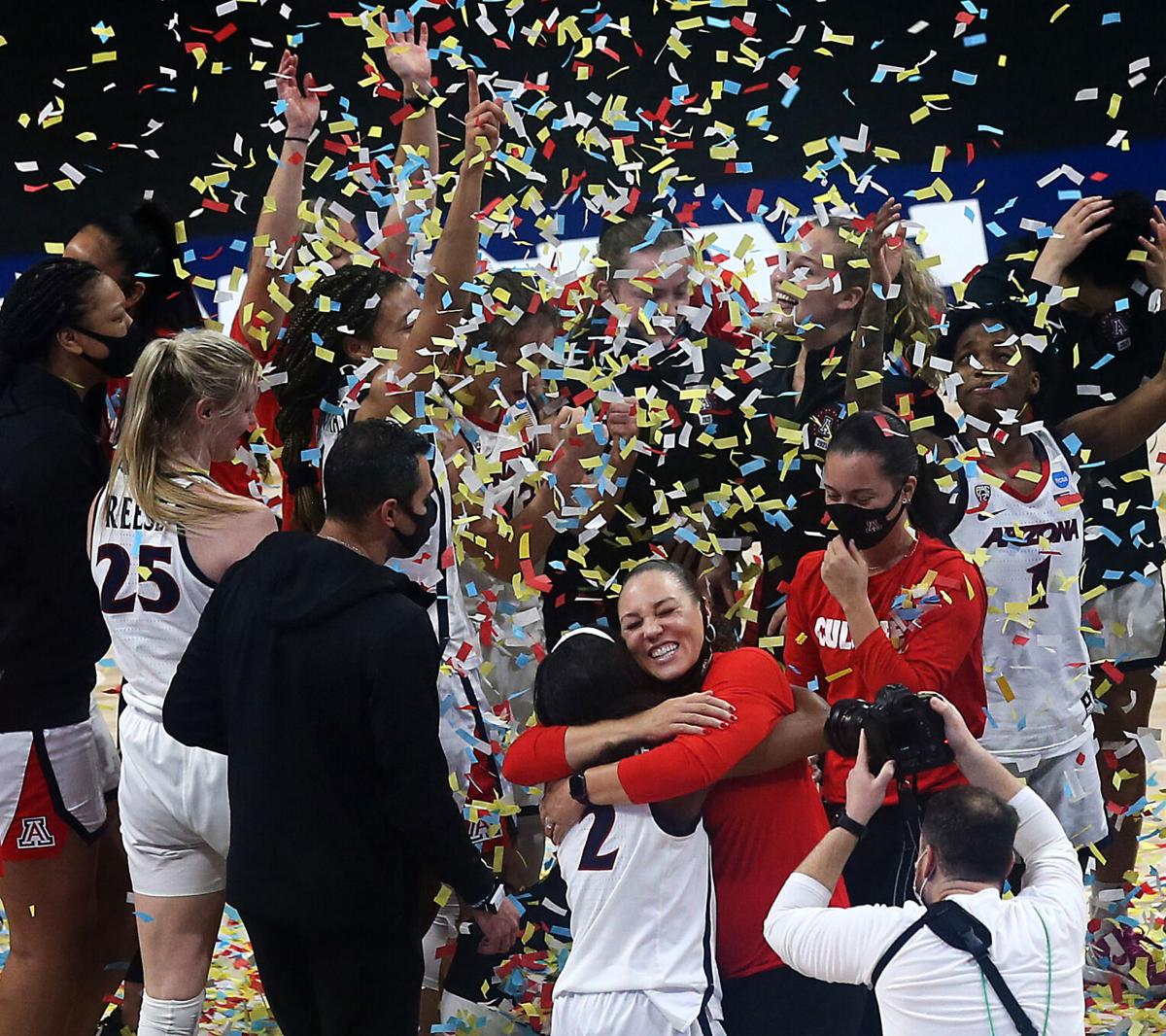 Arizona women's basketball coach Adia Barnes will receive an effective raise of 34% to $580,000 next season as part of reworked five-year contract the school has forwarded to the Arizona Board of Regents for approval.
The deal will keep Barnes under contract through 2025-26, with Barnes receiving higher salaries every season up to $770,000 in the final year, if approved by the Regents during their April 14-16 meeting.
There was no mention in the meeting agenda of UA men's coach Sean Miller, whose contract expires on May 31, 2022 but whose program still has a pending NCAA infractions case.
---
---
---
---
While leading the Wildcats all the way to the Sunday's NCAA title game loss to Stanford, Barnes earned $407,500 plus an annual retention bonus of $25,000 for total compensation of $432,500 plus incentives. However, that amount will be reduced by a 20% pay cut of base salary ($81,500) since all UA coaches agreed to reductions paralleling the university's pandemic-prompted pay reduction plan in 2020-21.
Taking over a struggling program in 2016, Barnes went 20-40 over her first two seasons. She has since gone 69-26, including winning a WNIT title in 2018-19 and advancing to the national championship game this season. Arizona was also expected to be a high seed in the 2020 NCAA Tournament before it was canceled because of COVID-19.
Barnes was hired in 2016 for a salary of $235,000. She received a new contract in 2019-20 after the Wildcats won the WNIT. That deal included a $407,500 salary plus retention bonuses that increased by $25,000 every season, meaning she effectively made $432,500 this season.
Terms of Barnes' new contract take out the retention bonuses, replacing them with flat raises every season. She's scheduled to make $580,000 in 2021-22, $620,000 in 2022-23, $650,000 in 2023-24, $725,000 in 2024-25 and to $770,000 in 2025-26.
Barnes' performance and academic incentives remain unchanged from the original contract approved in 2019.
Under those terms, Barnes will be paid $125,000 for NCAA Tournament bonuses in 2020-21, including $40,000 for the Wildcats' Final Four appearance, plus a total of $85,000 for making the tournament, the second round and the Sweet 16. She would have made an extra $50,000 if the Wildcats had beaten Stanford on Sunday.
Barnes also earned a $10,000 bonus because the Wildcats finished in the Top 10; they are No. 2 in the final coaches' poll. They finished No. 11 in the AP Top 25, but the AP does not publish a poll after the NCAA Tournament.
The contract also makes it tougher, at least initially, for another team to hire Barnes away. She would have to pay $1 million if she leaves Arizona willingly in 2021-22 and $700,000 if she does so in 2022-23. But the buyout drops to just $300,000 in 2023-24, $100,000 in 2024-25 and zero in the final year of her contract.
Arizona announced it was offering Barnes a two-year extension on March 18, just before the Wildcats' NCAA Tournament run began,.
"I knew it's a place that I want to be, knew that they want to be here, and that they were committed to me," Barnes said then. " … I'm grateful that they were excited for me, and they see a future in what I'm doing here; I'm just more humbled by that. I never thought about the timing. I'm just happy to be here."
Barnes said UA athletic director Dave Heeke approached her first about the extension, saying there was no "back and forth," in the negotiations.
In a March 18 statement, Heeke said he was "thrilled" Barnes would lead the UA women's program for years to come.
"Adia has built a nationally-prominent program in a short amount of time that achieves excellence on the court, in the classroom and in the community. Her dedication to coaching and developing student-athletes is rivaled by her passion for our university, our athletics department and our Southern Arizona community. Under her outstanding leadership, Arizona Women's Basketball has become a national brand and we cannot wait to see where Adia takes us."
Barnes' total 2021-22 compensation was $432,500 guaranteed ($407,500 salary plus $25,000 retention bonus), $135,000 in performance bonuses plus an expected $25,000 in academic bonuses.
Here are the complete terms of the newly proposed contract through 2025-26:
Salary (no retention bonus)
---
Performance bonuses
NCAA tournament appearances
National champion: $50,000
Pac-12 finish
Pac-12 regular-season title: $20,000
Pac-12 Tournament title: $10,000
In the polls
Final AP (media) or coaches poll ranking between 11-15: $5,000
Final ranking in the Top 10: $10,000.
For wins
20-24 regular-season wins: $5,000
25 or more regular season wins: $10,000
Awards
Pac-12 or national coach of year (AP, WCBA, Naismith): $10,000
Pac-12 and national coach of year: $15,000
---
Academic bonuses (highest amount only in each category)
Multi-year APR
Cumulative GPA (was 3.207 in 2019-20)
---
School buyout
Without cause: Barnes receives 60% of salary plus value of car provided by UA. There is no mitigation clause where Barnes would offset the amount of the buyout by her salary in another job.
With cause: School pays only salary and incentives earned as of date of termination. Barnes would also have to pay school $100,000 if found in violation of Pac-12 or NCAA rules.
---
Coach buyout
---
Meanwhile, Miller is in the final year of a contract that expires on May 31, 2022. He is scheduled to be guaranteed $2.9 million next season, counting $2.5 million from Arizona ($1.8 million in base salary plus, $700,000 for peripheral duties) and another $200,000 each from Nike and IMG.
Miller has already fully vested in a booster-funded retention plan that paid him $1.97 million last year and is scheduled to pay him on May 31 what is as of now another $775,685 (the value of 29,697 shares of MPLX, an energy-based stock.)
Photos: Arizona vs. Stanford, NCAA Women's Basketball National Championship game
Arizona, Stanford, 2021 NCAA Women's Basketball National Championship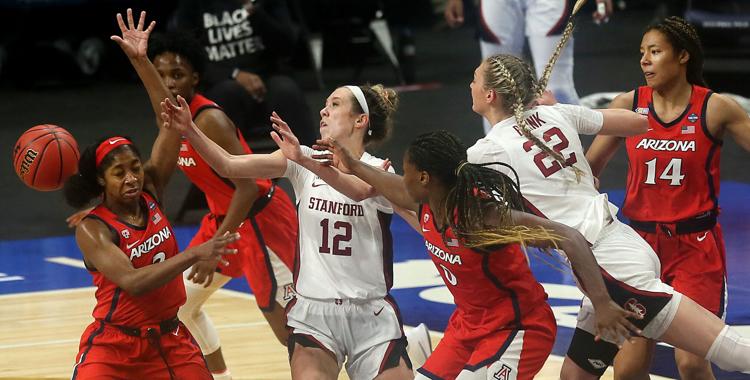 Arizona, Stanford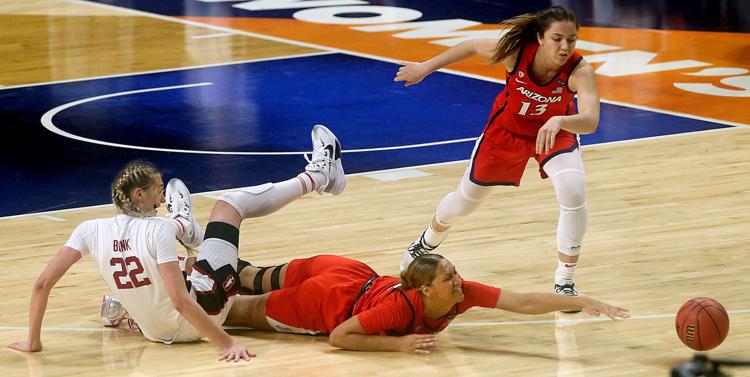 Arizona, Stanford, 2021 NCAA Women's Basketball National Championship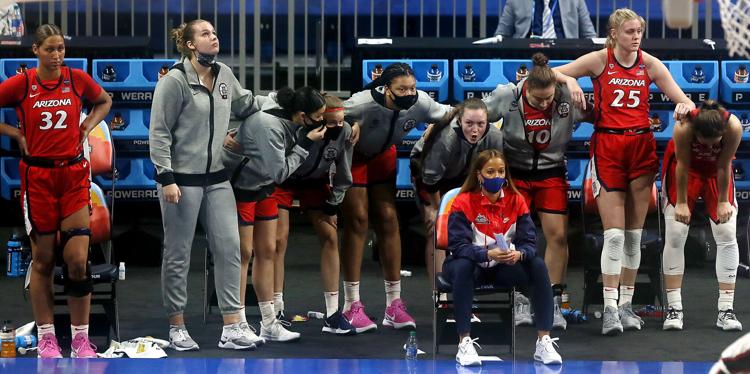 Arizona, Stanford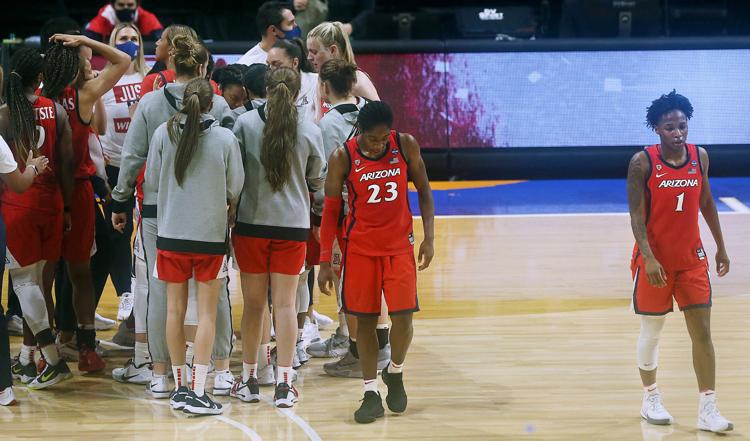 Arizona, Stanford, 2021 NCAA Women's Basketball National Chamionship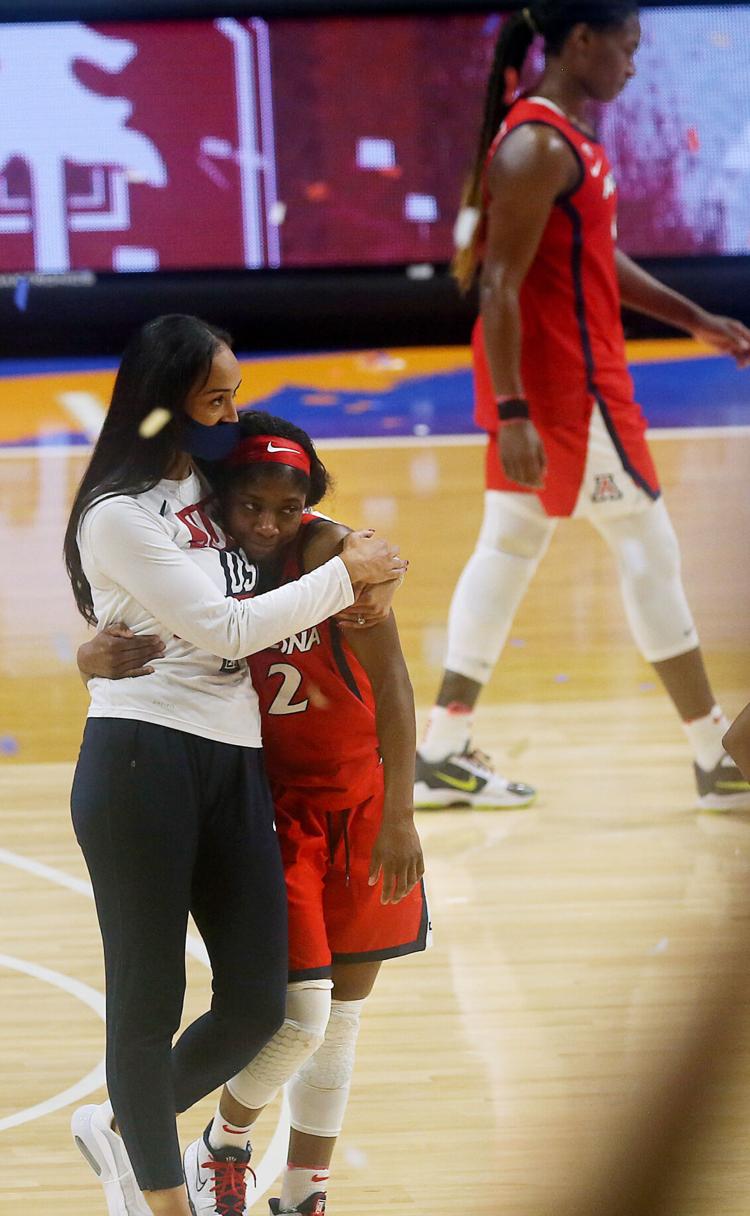 Arizona, Stanford, 2021 NCAA Women's Basketball National Chamionship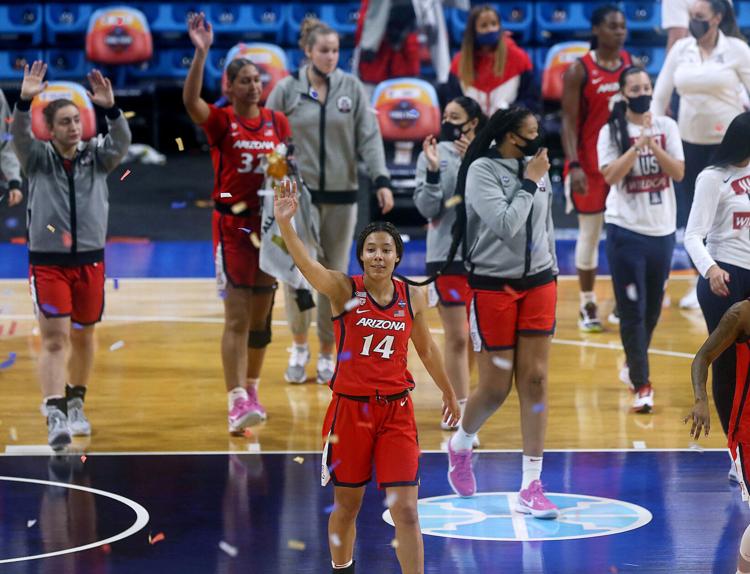 Arizona, Stanford, 2021 NCAA Women's Basketball National Championship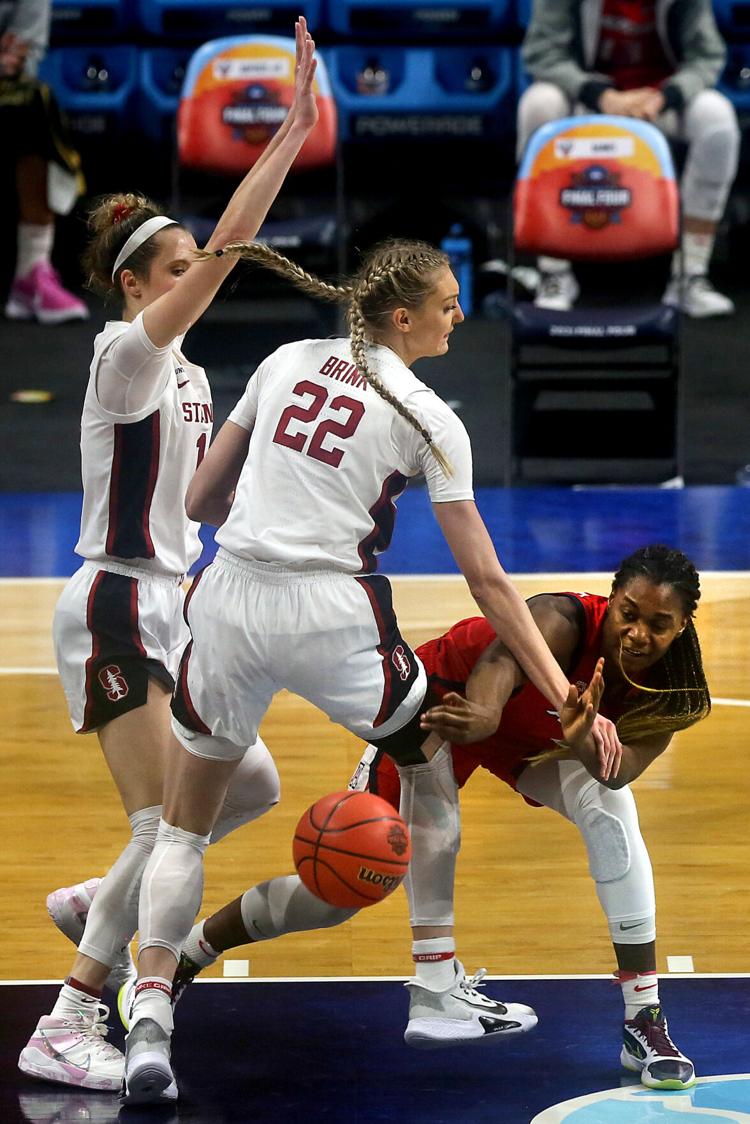 Arizona, Stanford, 2021 NCAA Women's Basketball National Chamionship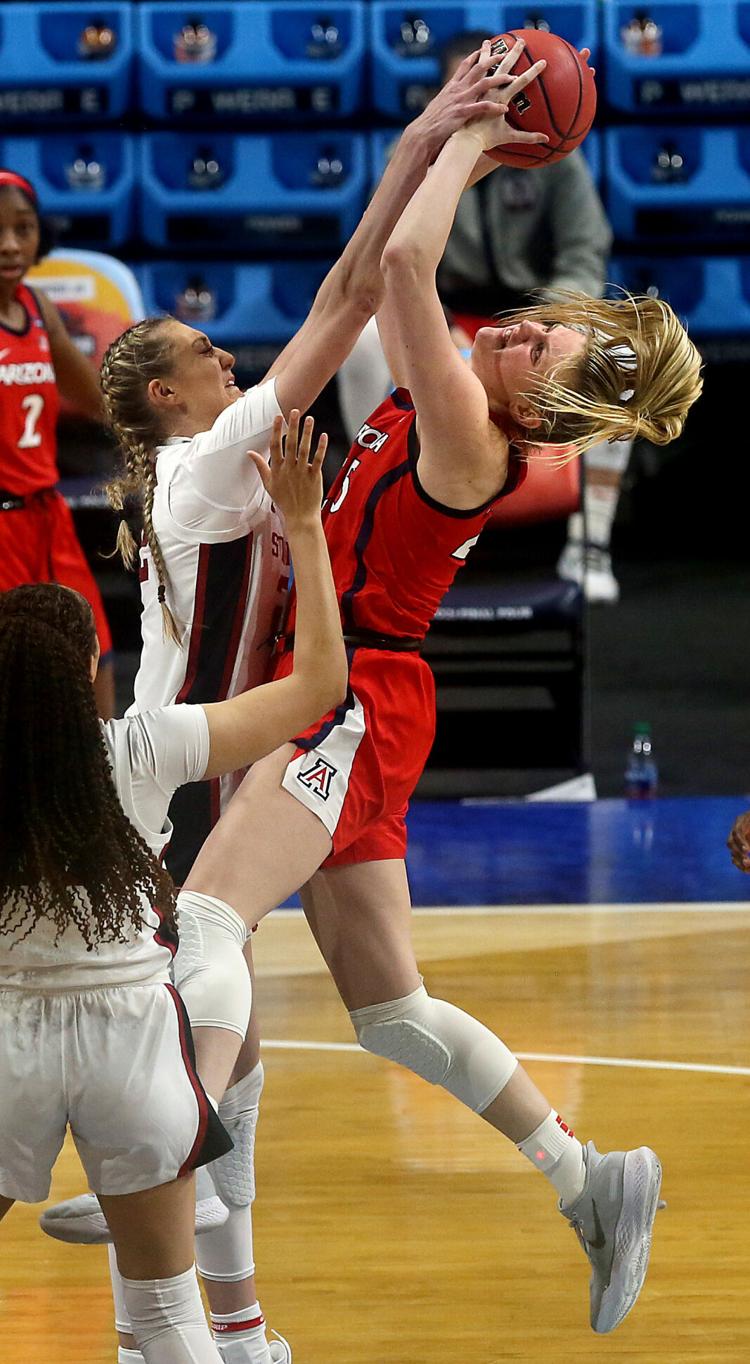 Arizona, Stanford, 2021 NCAA Women's Basketball National Chamionship
Arizona, Stanford, 2021 NCAA Women's Basketball National Chamionship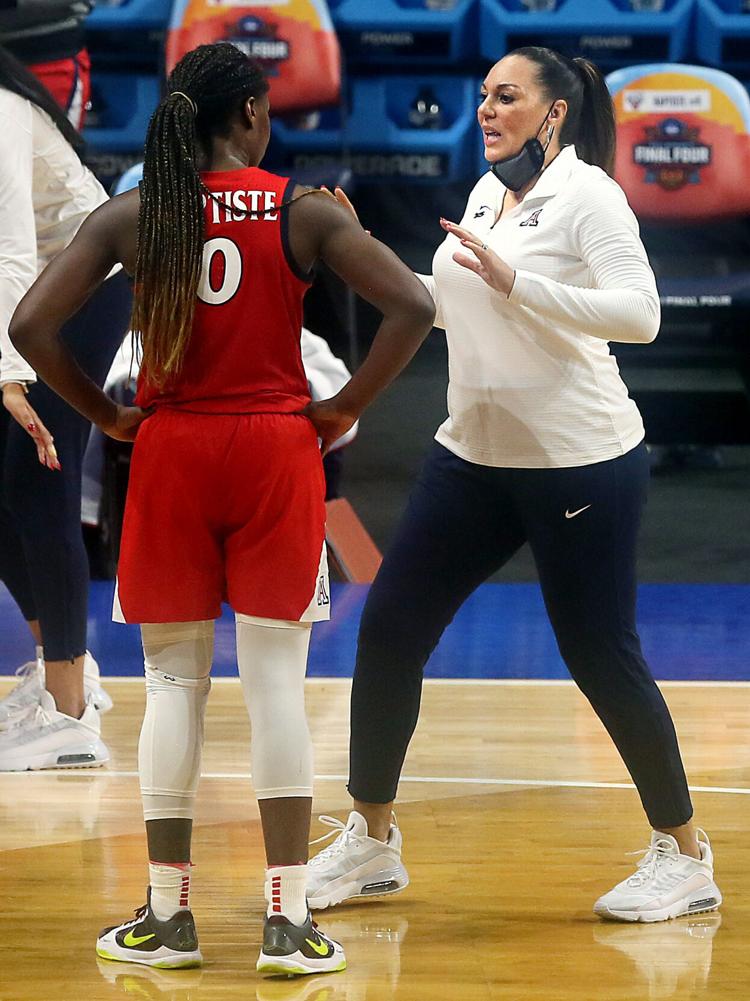 Arizona, Stanford, 2021 NCAA Women's Basketball National Chamionship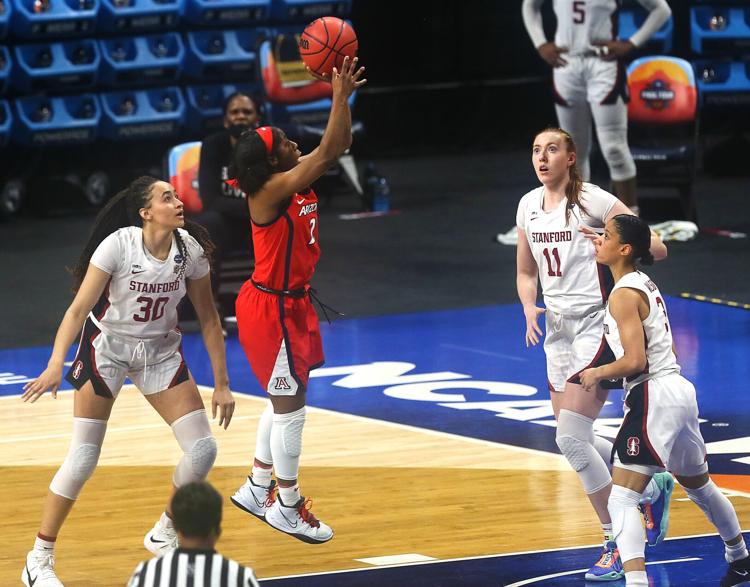 Arizona, Stanford, 2021 NCAA Women's Basketball National Chamionship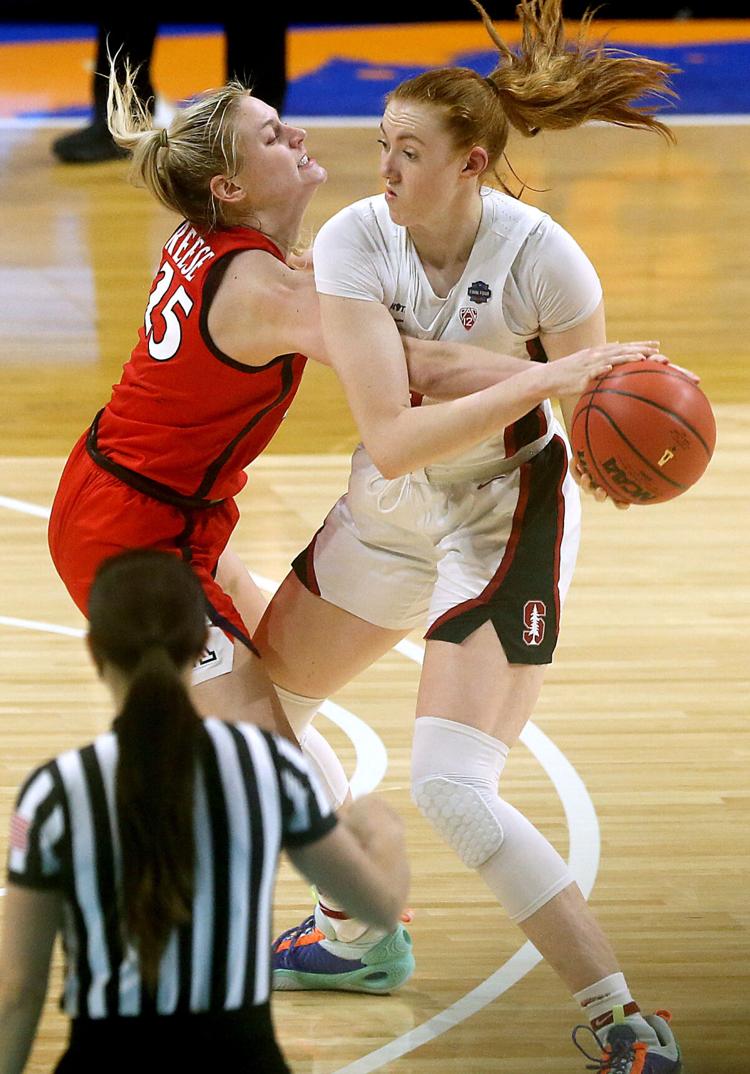 NCAA Tournament National Championship: No. 3 Arizona vs. No. 1 Stanford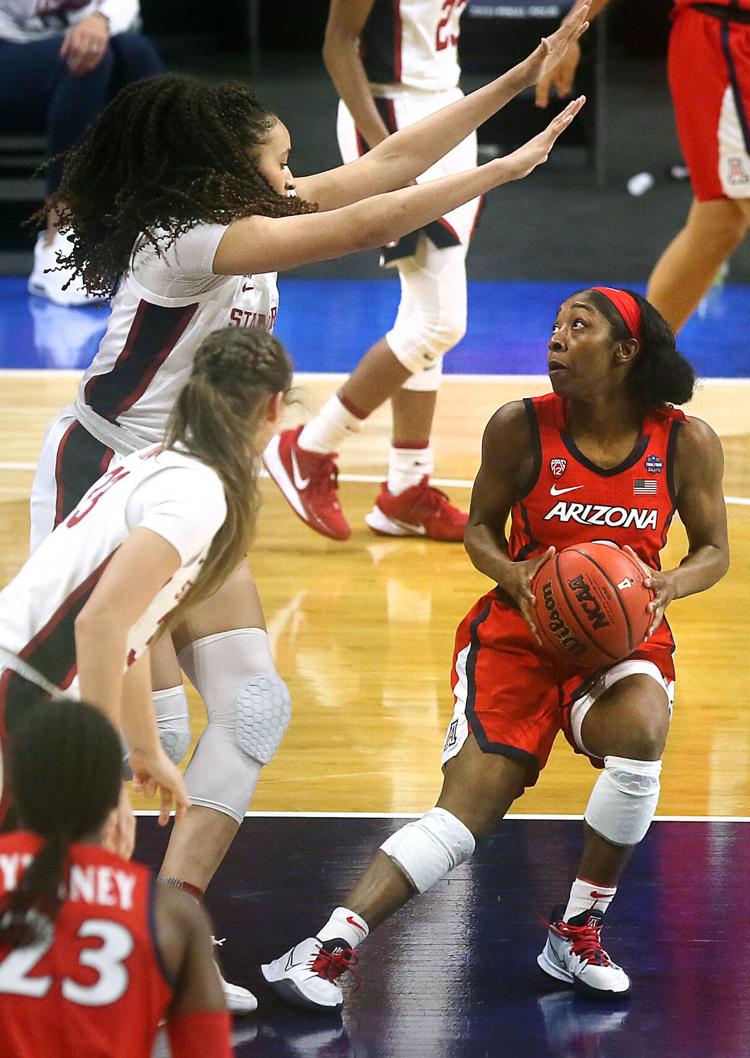 NCAA Tournament National Championship: No. 3 Arizona vs. No. 1 Stanford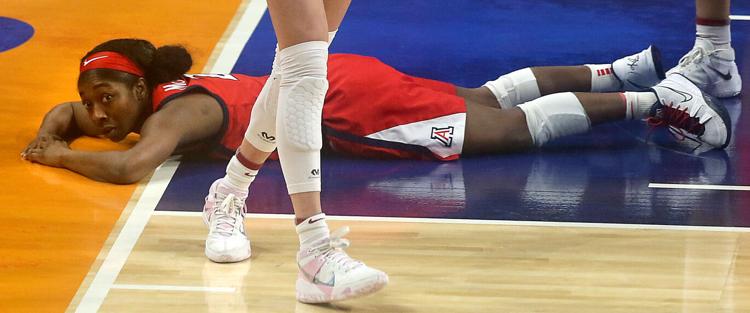 Arizona, Stanford, 2021 NCAA Women's Basketball National Chamionship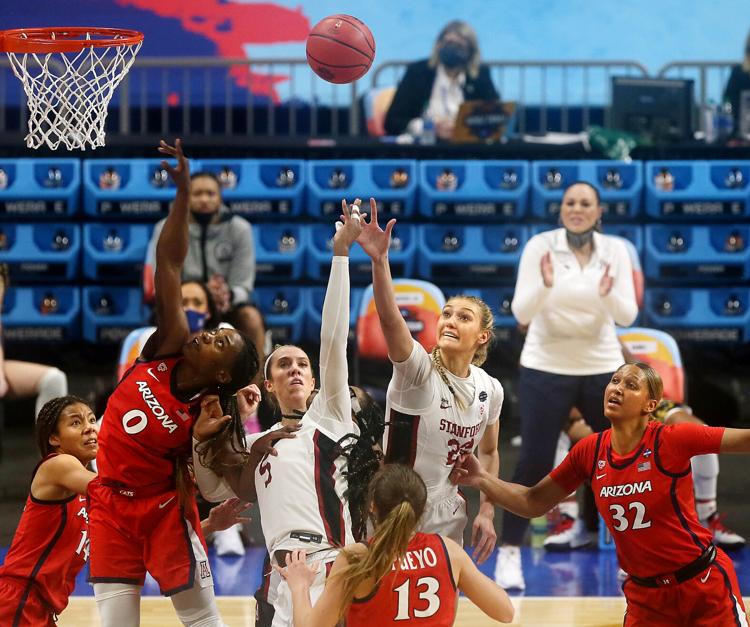 Arizona, Stanford, 2021 NCAA Women's Basketball National Chamionship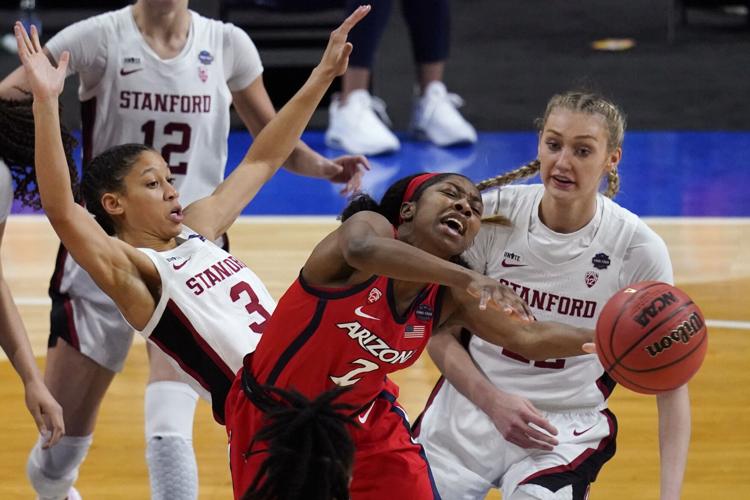 Arizona, Stanford, 2021 NCAA Women's Basketball National Chamionship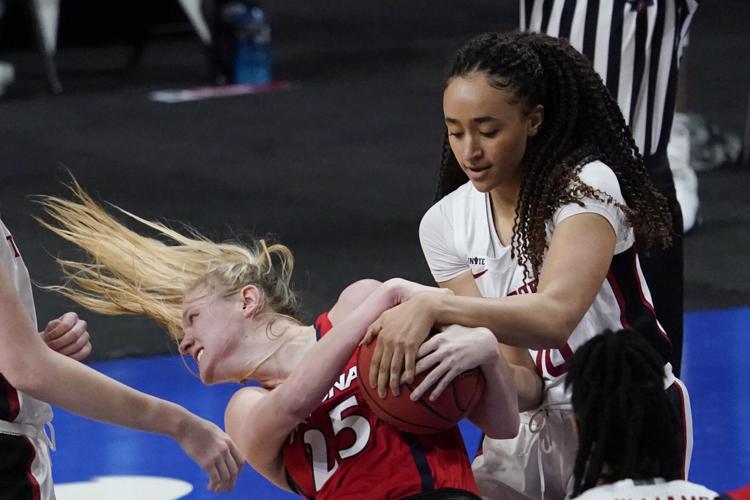 Arizona, Stanford, 2021 NCAA Women's Basketball National Chamionship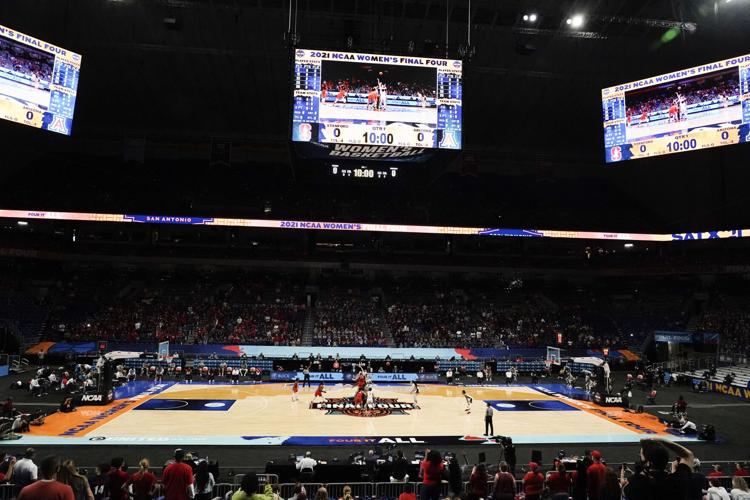 Arizona, Stanford, 2021 NCAA Women's Basketball National Chamionship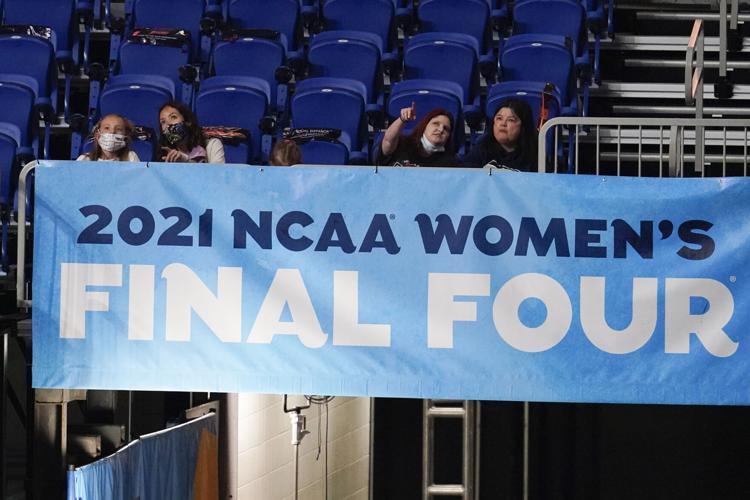 Arizona, Stanford, 2021 NCAA Women's Basketball National Chamionship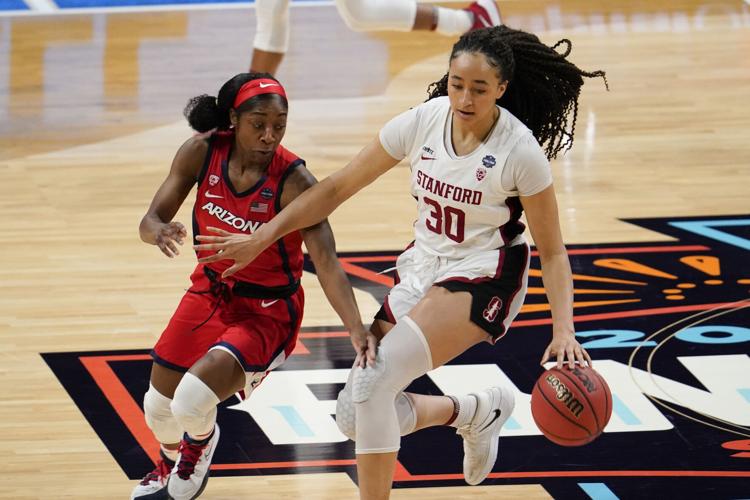 Arizona, Stanford, 2021 NCAA Women's Basketball National Chamionship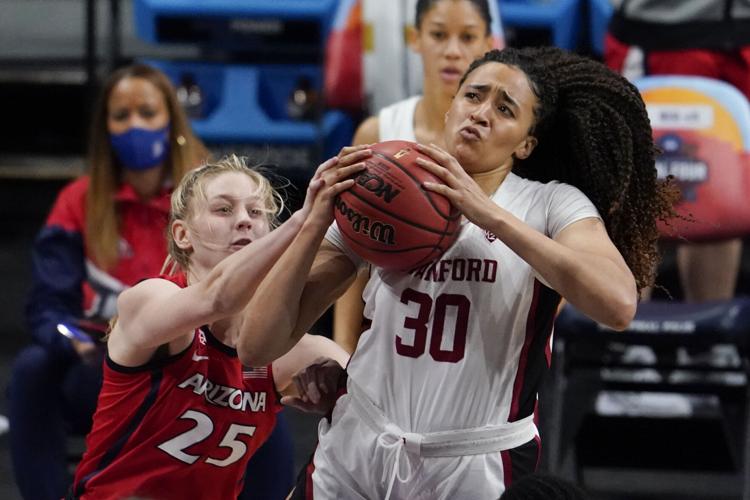 Arizona, Stanford, 2021 NCAA Women's Basketball National Chamionship
Arizona, Stanford, 2021 NCAA Women's Basketball National Chamionship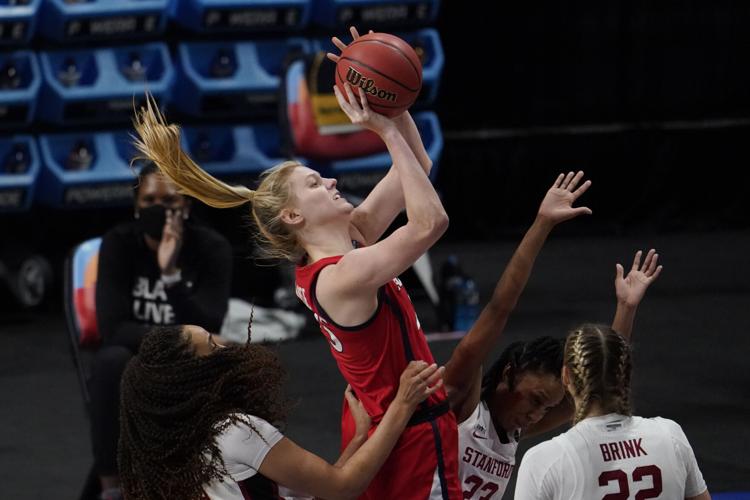 Arizona, Stanford, 2021 NCAA Women's Basketball National Chamionship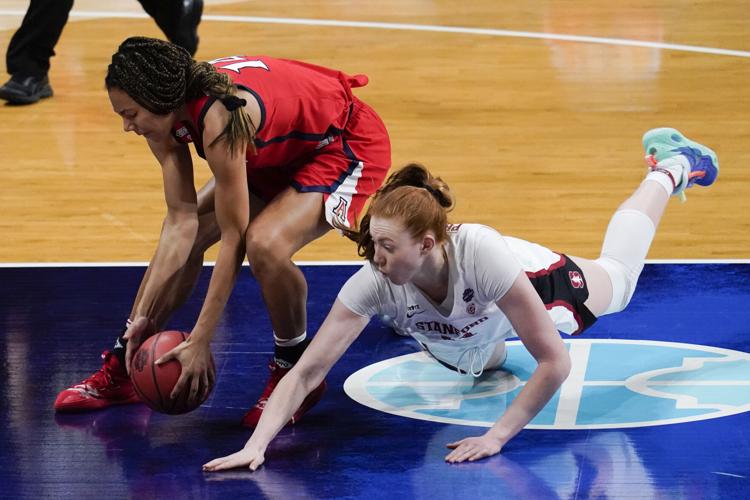 Arizona, Stanford, 2021 NCAA Women's Basketball National Chamionship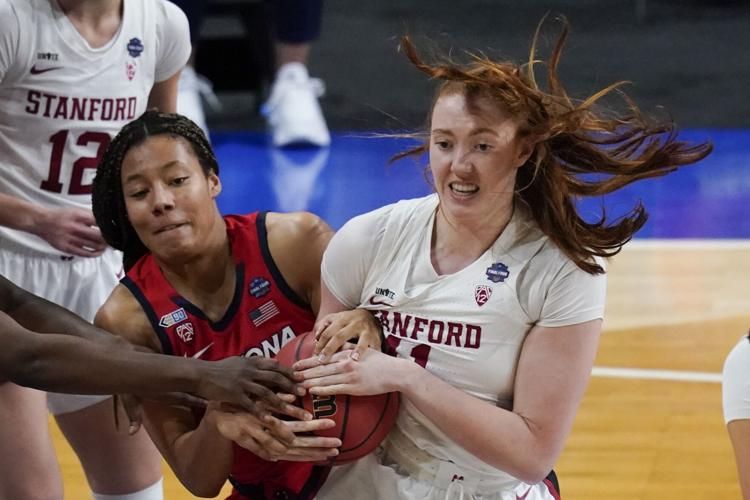 Arizona, Stanford, 2021 NCAA Women's Basketball National Chamionship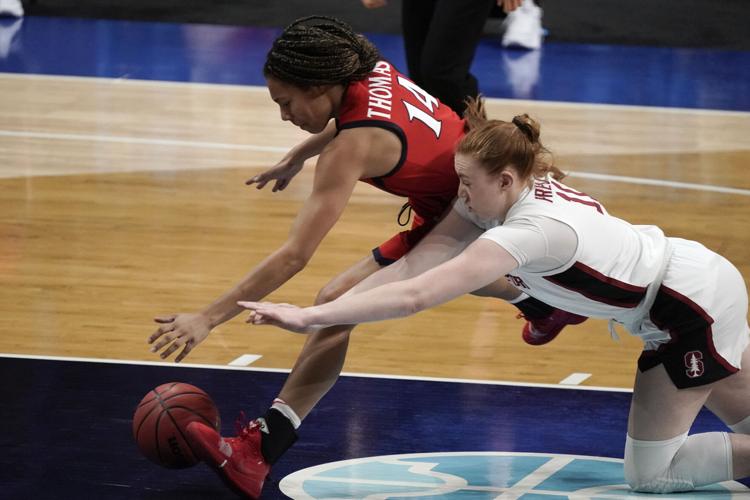 Arizona, Stanford, 2021 NCAA Women's Basketball National Chamionship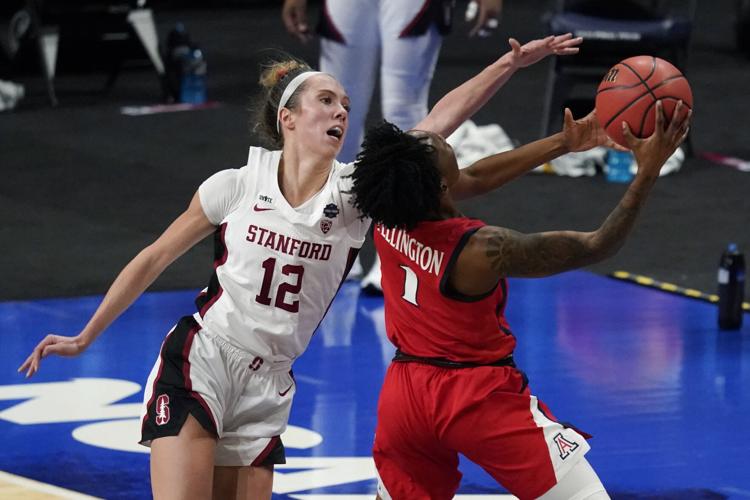 Arizona, Stanford, 2021 NCAA Women's Basketball National Chamionship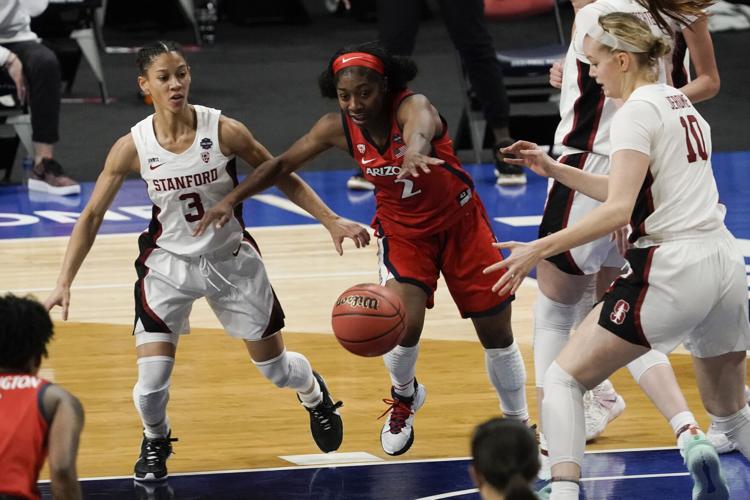 Arizona, Stanford, 2021 NCAA Women's Basketball National Chamionship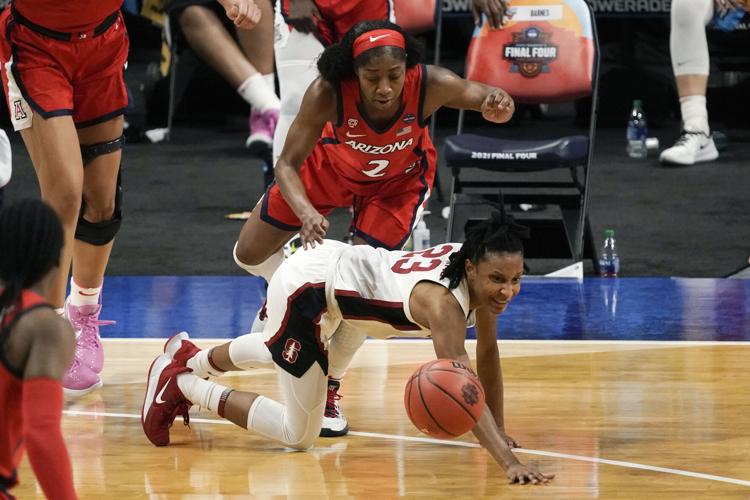 Arizona, Stanford, 2021 NCAA Women's Basketball National Chamionship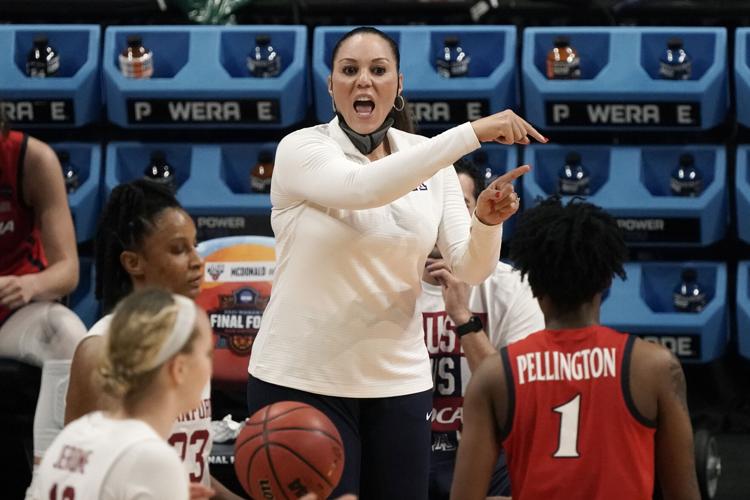 Arizona, Stanford, 2021 NCAA Women's Basketball National Chamionship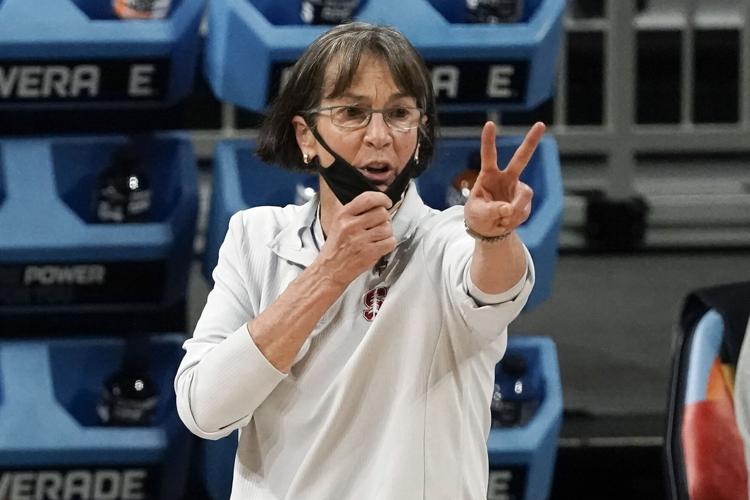 Arizona, Stanford, 2021 NCAA Women's Basketball National Chamionship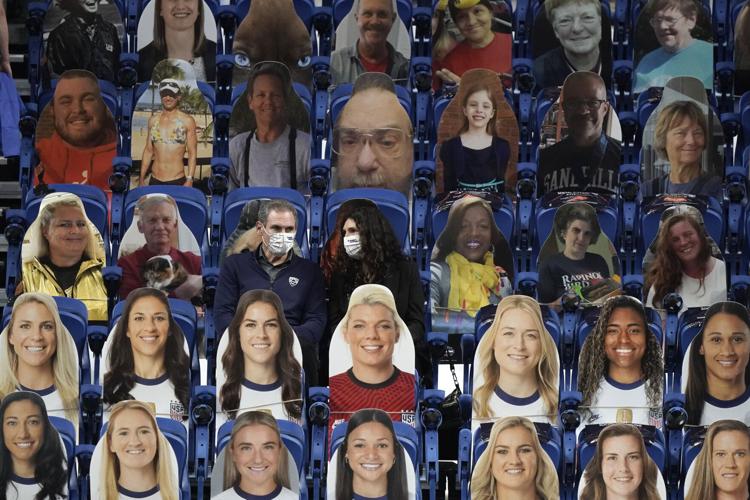 Arizona, Stanford, 2021 NCAA Women's Basketball National Chamionship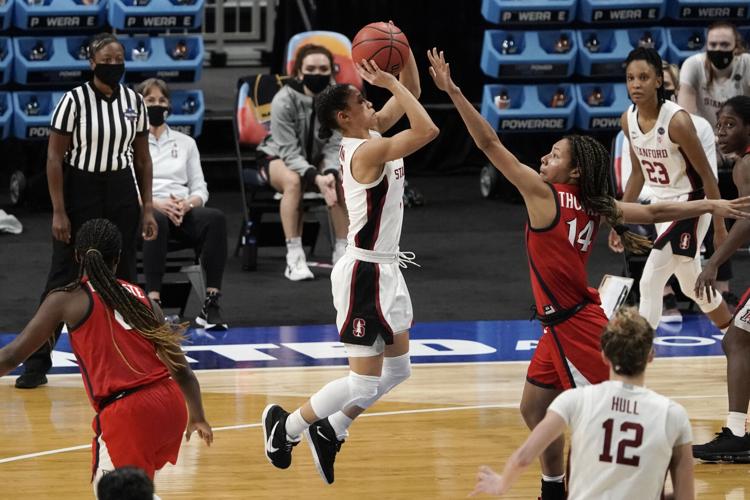 NCAA Tournament National Championship: No. 3 Arizona vs. No. 1 Stanford