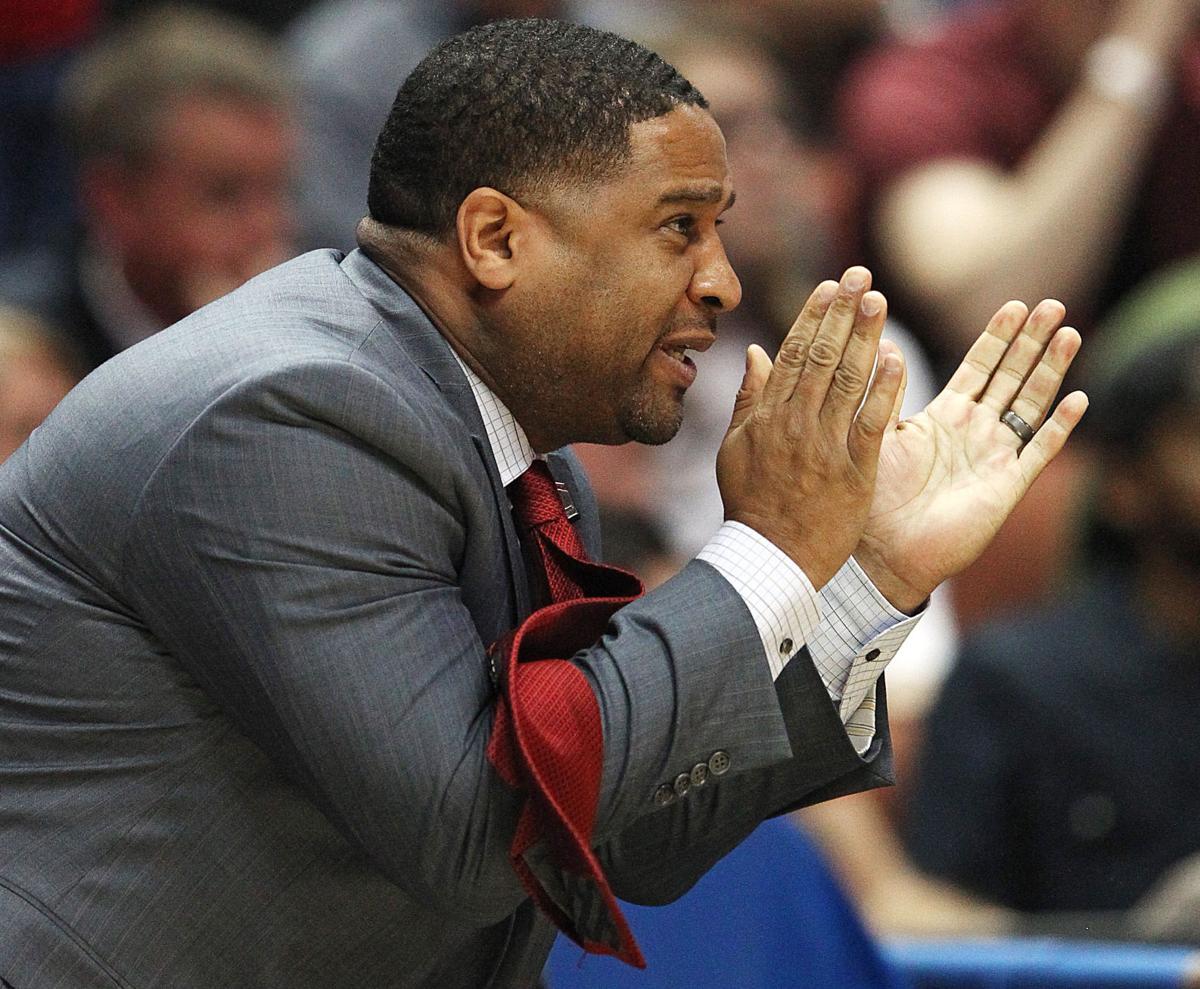 Emanuel "Book" Richardson pleaded not guilty Wednesday in a New York City federal court to charges of bribery, soliciting bribes and various acts of fraud while recruiting players to the Arizona Wildcats.
If convicted, Richardson — Sean Miller's longest-tenured assistant coach — could face up to 60 years in prison and pay up to $1.5 million in fines. Richardson is one of four prominent college basketball coaches implicated in the federal case.
One of Richardson's attorneys told the Star on Wednesday that the case is "a tragedy." The UA placed Richardson on paid leave Sept. 26, the day he was arrested by federal agents.
"This is a tragedy for a truly decent human being, but Book is very appreciative of the support he has received from around the country," David F. Axelrod said.
In documents that led to Richardson's arrest, federal prosecutors detailed a scheme involving a sports agent, a money manager, the UA assistant and current and future Wildcats.
Richardson asked for and received bribes from sports agent Christian Dawkins and financial advisor Munish Sood, most of which he used to land a verbal commitment from New Jersey point guard Jahvon Quinerly, federal documents say. In exchange, Richardson promised to influence current Wildcats to sign with Dawkins and Sood as pros, documents say.
The documents also detail a conversation including Richardson that states one current Wildcat is already being paid.
The case has had a seismic affect in college basketball, leading to the firing of Louisville coach Rick Pitino and athletic director Tom Jurich, and suspensions and firings at other schools.
The UA announced it will conduct an internal investigation, and the NCAA is expected to follow suit. For now, both investigations are on hold while the FBI completes its investigation.
Richardson was indicted earlier this month. The time to return an indictment was extended for multiple weeks because of two defendants: Sood and Brad Augustine, an AAU program director who stepped down following his arrest. In late October, prosecutors said in court papers that it was continuing discussions with lawyers for Sood and Augustine to bring about a possible deal before indictment.
The charges and accusations in Richardson's indictment largely mirrored the facts found in criminal complaints filed against him when he was arrested.