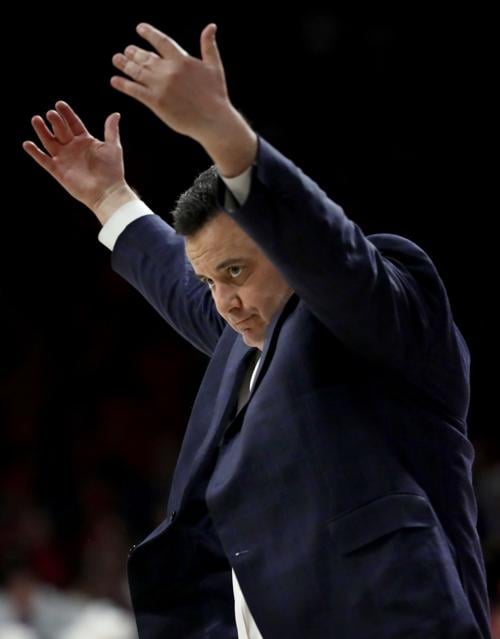 Seen and heard from McKale Center, where the Arizona Wildcats beat USC 85-80 after withstanding a late Trojans rally:
---
Nnaji makes cut for Malone Award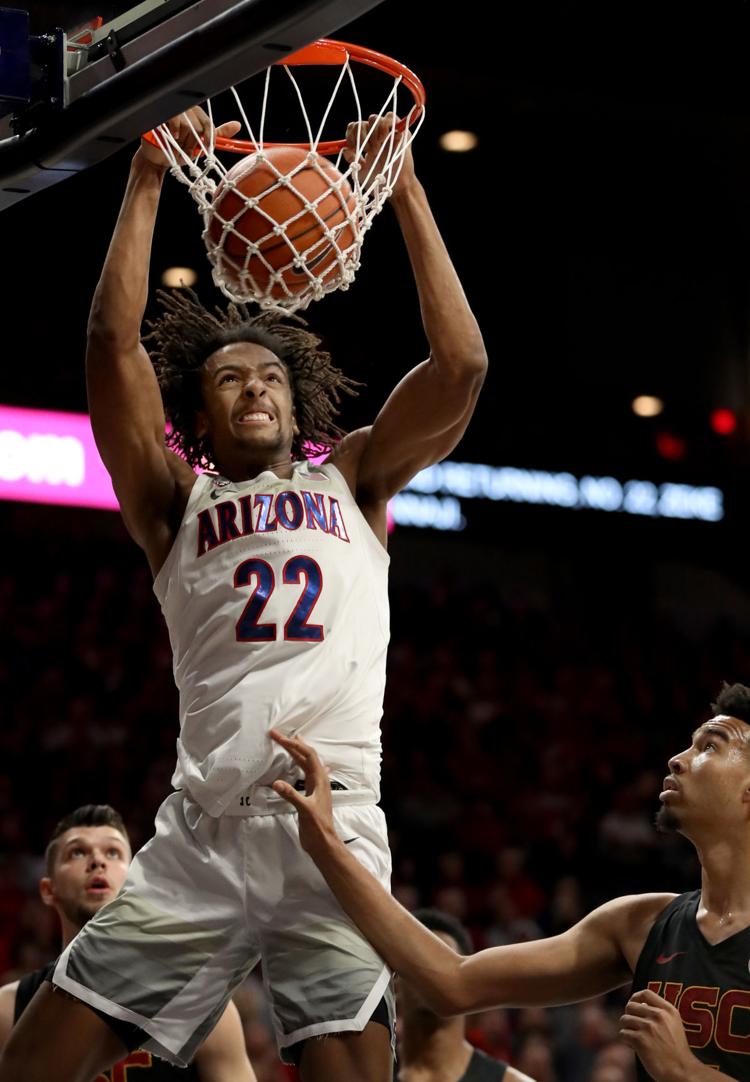 Ten players were named to the Karl Malone Award watch list, an accolade given to the top power forward in college basketball, and Arizona forward Zeke Nnaji was included.
Here are the other finalists: Tyler Bey (Colorado), Yoeli Childs (BYU), Obi Toppin (Dayton), Killian Tillie (Gonzaga), Jalen Smith (Maryland), Xavier Tilman (Michigan State), Reggie Perry (Mississippi State), John Mooney (Notre Dame), Hasahn French (Saint Louis).
The only Wildcat to win the Karl Malone Award is Deandre Ayton, who did it in 2018.
---
Going Green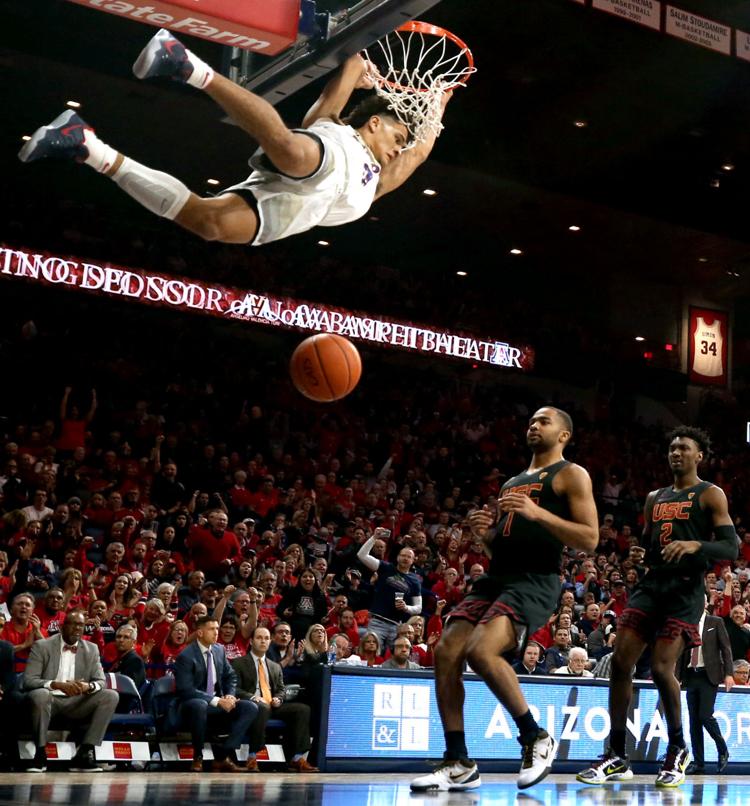 Josh Green soared in the first half for the Wildcats, which is a welcome sight for Arizona fans. Green's 12 first half points came on a variety of ways: a baseline dunk, transition dunk and even a couple 3-pointers. It marks just the second time in the last seven games that the freshman forward has scored double figures.
---
Two Wildcats take talents to South Beach
The NBA trade deadline ended on Thursday and the Memphis Grizzlies traded former Arizona Wildcats forwards Andre Iguodala and Solomon Hill to the Miami Heat.
The Grizzlies also traded Jae Crowder to Miami, which was revealed Thursday morning by ESPN's Adrian Wojnarowski. Miami packaged forward Justise Winslow, Dion Waiters and James Johnson to Memphis as part of the deal.
Following the trade, Iguodala signed a two-year, $30 million extension with a team-option for the 2021-22 season, which gives Miami salary cap flexibility and allows the Heat to target a player for a max deal, but if Miami strikes out in free agency, Iguodala will be retained for a final season that's worth $15 million.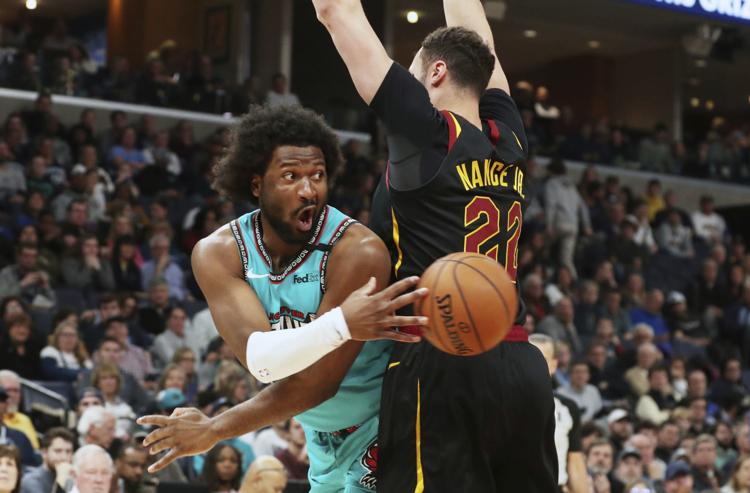 Iguodala, who was in his final season of a three-year, $48 million contract, has sat out the entire season with the Grizzlies thus far since he was traded to Memphis from Golden State following a six-year run with the Warriors that included three NBA championships and NBA Finals MVP honors.
Miami is Iguodala's fifth team since being drafted by the Philadelphia 76ers in 2004. Iguodala also played for the Denver Nuggets (2012-13) and the Warriors (2013-2019) before his pit stop in Memphis.
Hill is in the final year of a four-year, $48 million contract, which will expire in the summer. Hill has played seven seasons in the NBA since he was drafted in 2013 by the Pacers. After three seasons in Indiana, Hill also played three seasons for the New Orleans Pelicans before he was traded to Memphis during the NBA Draft. This season, Hill is averaging 5.7 points, 3 rebounds and 2 assists in 22.1 minutes per game.
The Heat are in fourth place in the Eastern Conference standings with a 34-16 record. Iguodala and Hill join a Heat team that features star wing Jimmy Butler, All-Star center Bam Adebayo, forward Derrick Jones Jr., guard Goran Dragic, Kendrick Nunn and rookie Tyler Herro, among others.
The Heat has five games before NBA All-Star weekend and return from the midseason break on Feb. 20 against the Hawks in Atlanta.
---
The big number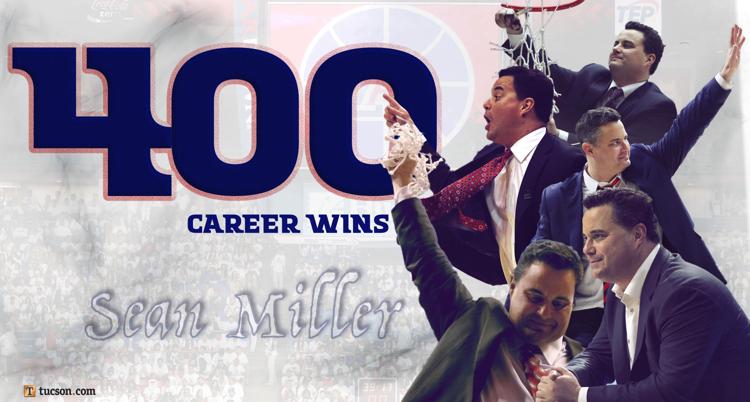 400
Sean Miller earned his 400th career win with Thursday's victory, tying him for the 21st fastest head coach in NCAA basketball history to reach the milestone. He needs 20 more wins to reach 300 wins at Arizona.
Miller's 300th career win came in the 2015-16 season when the Wildcats defeated Oregon State 80-63 on Jan. 30th.
---
Throwback Thursday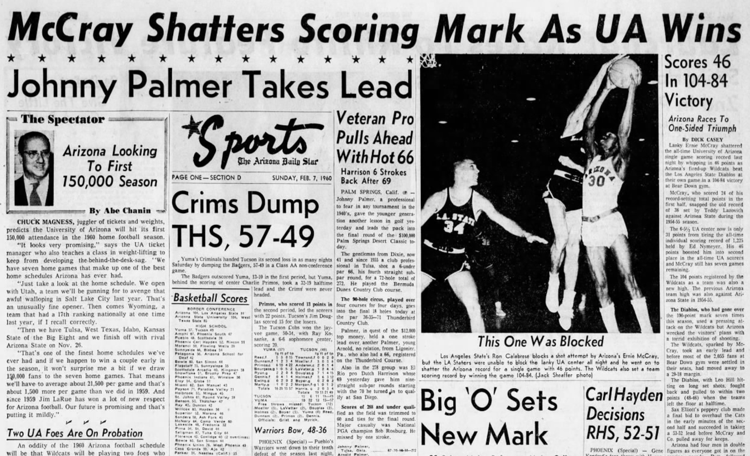 Thursday night marked the 60th anniversary of Ernie McCray scoring a program-best 46 points against Cal State Los Angeles. McCray shot 16 of 26 from the field and knocked 14 of 16 free throws en route to a 104-84 victory. The 3-point line wouldn't be added to the collegiate level for 26 more years.
McCray still holds the UA record for most points scored in a game.
Damon Stoudamire scored 45 against Stanford in 1995, while Joe Skaisgir (44 vs. Hardin-Simmons in 1962) Coniel Norman (44 vs. BYU in 1974), Al Fleming (41 vs. Detroit in 1976) and Khalid Reeves (40 vs. Michigan in 1993) came close. 
---
'Dream Team' member Mullin in the house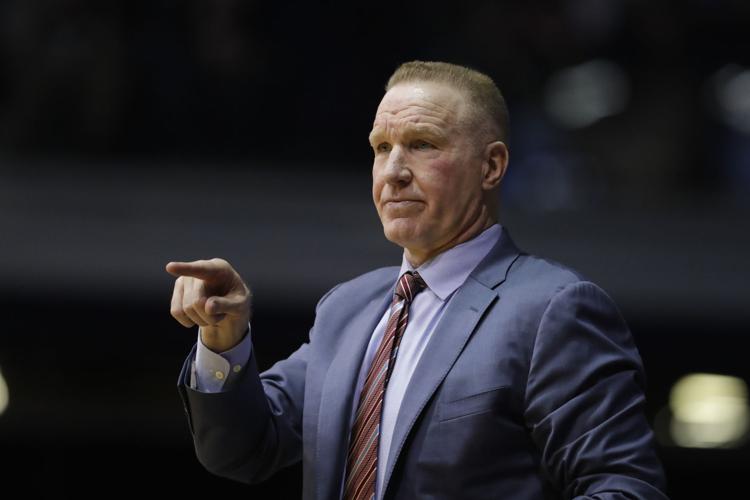 Chris Mullin, a former Golden State Warrior and member of Team USA's 1992 "Dream Team,"  in attendance for Arizona-USC as a color analyst for Westwood One's radio broadcast. The Hall of Famer has worked as a radio analyst since stepping down as head coach at St. John's last year. 
---
A six-minute benching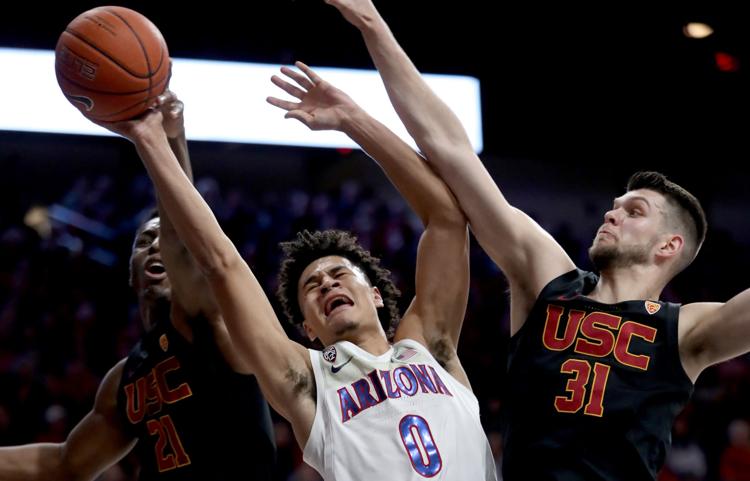 USC starters Jonah Mathews and Nick Rakocevic did not start after violating team rules, per a team official. Their punishments were rather quick: Both players were inserted into the game after the first timeout of the first half.
---
The little number
6
Turnovers by Arizona in each of its last two games. 
---
Check out Thursday night's e-edition here: 
— Justin Spears and Alec White