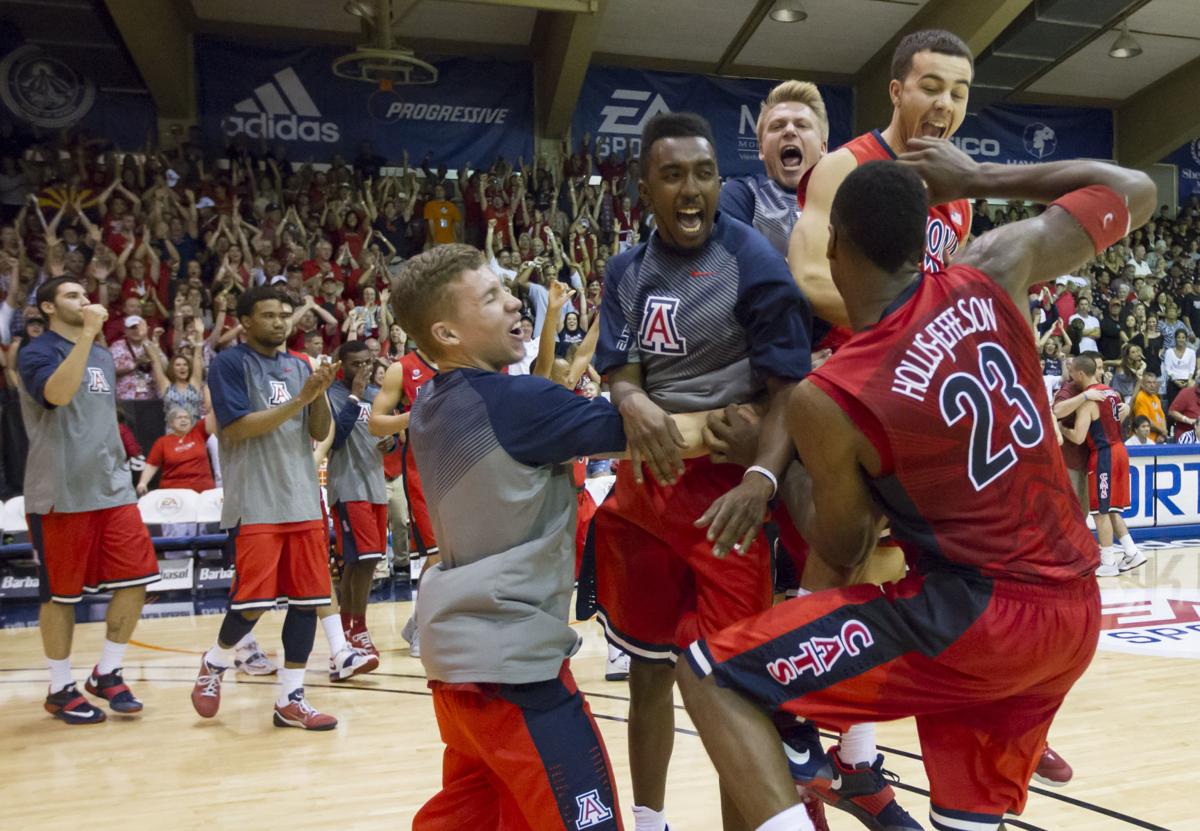 Chase Jeter may not get his Hawaiian wish. Unless he helps the Arizona Wildcats get into the championship game of the Maui Invitational, that is.
The UA forward, a transfer from Duke, said last week that he was hoping the Wildcats would face his old team in the Maui Invitational field. But the eight-team brackets released Tuesday had Arizona and Duke on opposite sides. That means they'd probably only have a chance to meet in the championship game, considering Duke is a potential top-5 team once again.
"Most definitely," Jeter said of possibly facing Duke. "Any athlete who has any type of competitive spirit, that's definitely something to look forward to. It's just something I've been looking forward to for a long time."
Arizona will instead open with Iowa State at 7 p.m. on Monday, Nov. 19, and then face either Gonzaga or Illinois the following day. The Wildcats' second game will be at 3 p.m. Nov. 20 if the Wildcats lose to Iowa State and 8:30 p.m. if they beat the Cyclones.
Assuming Duke beats San Diego State in its Maui opener, a Duke-UA matchup could happen only one of two ways: Either both teams win their first two games to reach the Nov. 21 championship game, or both teams win their first games but lose their second, pitting them in a third-place game.
UA coach Sean Miller faces a similar scenario in potentially facing his old team, Xavier, which was also placed in the opposite bracket. The Muskeeters open with Auburn in the first game of the event on Nov. 19, while Gonzaga and Illinois will wrap up the first day.
Now that Division II Chaminade is no longer in the Maui field as a host school, every Maui game could be pretty competitive.
"It's almost like an NCAA regional, but it's played in one of the most beautiful places on Earth," ESPN analyst Fran Fraschilla said in a Maui Invitational release.
It will be the third time Miller has taken Arizona to the prestigious early-season event. The Wildcats went 1-2 in 2009 with Miller's first UA team, and won the 2014 event by beating Missouri, Kansas State and San Diego State.
"Our program is honored once again to be part of one of the storied events in college basketball," Miller said in a Maui Invitational statement. "This season's bracket is full of excellent programs and will prove to be one of the marquee events in our game yet again."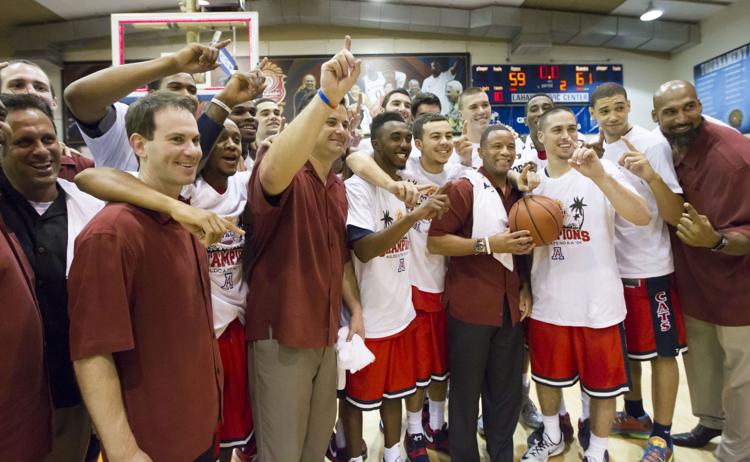 Houston Baptist a late addition
The Maui Invitational was also expected to provide UA with its regular-season opener, an "add-on" game so that the Wildcats could effectively play the maximum of four teams in the multi-team event. Arizona instead arranged an opponent on its own, contracting to host Houston Baptist on Nov. 7 at McKale Center.
Ryan Reynolds, who oversees the UA's schedule as its director of basketball operations, said the problem was that Maui and some of the other three-game "MTEs" were having trouble finding low-or-mid-major opponents to play the add-on games, which don't give them a chance to be part of the bracketed field.
Reynolds said Wisconsin initiated a waiver request with the NCAA when it couldn't find a fourth game to go with its upcoming Battle 4 Atlantis, and Maui teams such as the UA, Duke, San Diego State and Gonzaga followed suit.
The waiver may become unnecessary next season if the NCAA allows teams, as expected, to schedule a fourth game on their own automatically if they are in only three-game MTE brackets.
"It was all of us at the same time," Reynolds said. "We wanted to try to play our fourth game and we couldn't get one so we asked, 'Can you give us some flexibility?'"
The waiver was approved last week, and Reynolds quickly signed Houston Baptist of the Southland Conference. The Huskies will likely be the worst team on the UA's schedule — they were 6-25 last season and had the sixth-worst RPI (346) in Division I last season — but Reynolds said they were one of the few still still available to play in the Nov. 7-9 window the UA needed to fill.
The addition of Houston Baptist completes Arizona's 2018-19 schedule at an unusually late date.
"I'm happy this is over," Reynolds said. "I would say usually we try to work ahead as much as can."
Season moves up
The UA's Nov. 7 opening date is a Wednesday, reflecting the NCAA's move to an earlier start next season. Previously, teams could open no earlier than the second Friday in November but now games can begin on the Tuesday before that second Friday.
Correspondingly, the NCAA now allows all teams to begin full-length practices exactly six weeks before that Tuesday opening date, while the old rule allowed them to start no earlier than six weeks before whenever their opening game was.
For 2017-18, then, full practices can begin as early as Sept. 25. Teams can hold up to 30 practices during that 42-day window, including scrimmages and exhibition games.