At this point, it's nearly a rite of passage for Arizona basketball players to deal with shoulder injuries. But at least Josh Green has already pushed his out of the way.
The highly regarded Australian freshman wing was fully cleared this month after undergoing surgery on his left shoulder. The news came just in time for the Wildcats' first practice Thursday following a two-week break.
Green had surgery on his right shoulder in 2018, then dislocated his left shoulder during the April 12 Hoop Summit game and underwent surgery later that month. Until this week, Green had worked out only in limited form since arriving at UA.
"He shot almost all summer and he was able to do noncontact" work, UA coach Sean Miller said. "But when we were in five-on-five he wasn't, as much for precautionary reasons as much as making sure he was 100% , which he is right now."
Two of Green's UA teammates, forwards Ira Lee and Jake DesJardins, have had shoulder surgeries before. Graduate assistant Justin Coleman dislocated his shoulder just before Pac-12 play started last season, when he was the Wildcats' starting point guard. Former UA forward Ryan Anderson spent his redshirt season of 2014-15 recovering from shoulder surgery that he underwent while playing at Boston College.
Green is optimistic the issue will be permanently behind him now after being limited for two summers in a row.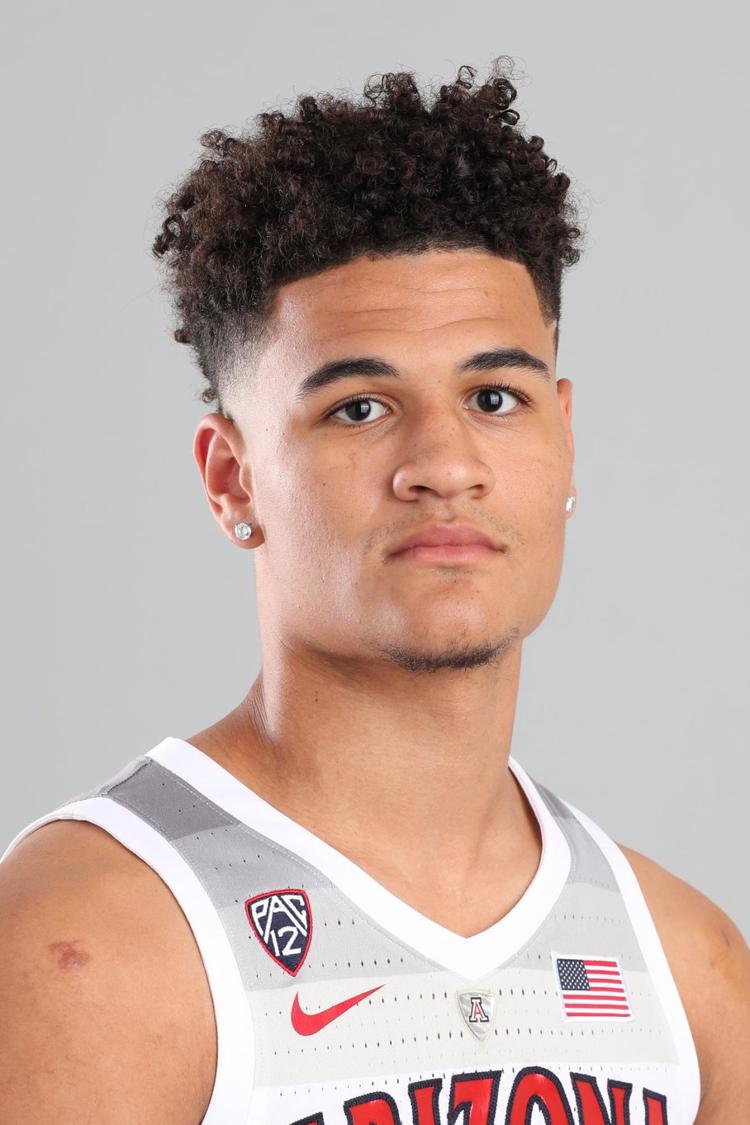 The right shoulder injury kept Green out of the July 2018 recruiting showcases. He said on Twitter last April that his left labrum had been torn for a while before it was dislocated in the Hoop Summit game, forcing him to undergo surgery on that side.
"My doc has been great and I'm glad that both shoulders have been fully fixed now, so I can come back stronger and more motivated than ever," Green tweeted on April 25.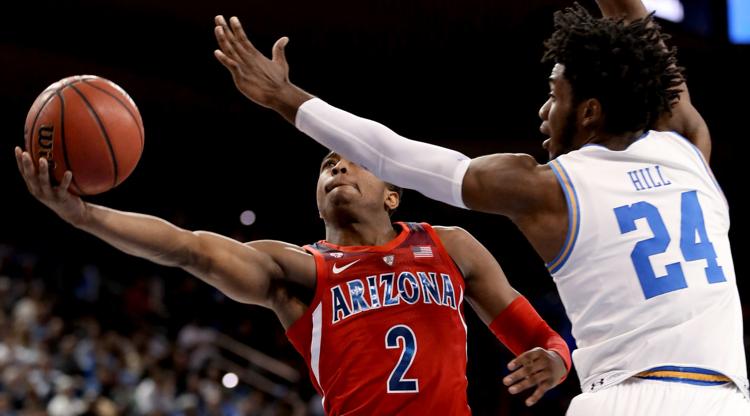 Williams on to 'next phase' after surgery
Things are much less clear with guard Brandon Williams, who underwent a second surgery in July to work on a congenital issue above his right knee. The injury will keep him out all season and could be career threatening, though Williams has dedicated himself toward rehabilitating so he can play in the 2020-21 season.
"There's really nothing that I can say to fill in the blanks on that, other than he's had surgery," Miller said. "It's a long journey. I'm sure we'll all know more as we approach next spring."
Williams had surgery on the knee in January 2017 and stayed out of basketball for 10 months before finishing off his senior season in high school and arriving at UA. He played most of last season but missed six games in Pac-12 play when the knee flared up again.
Miller said UA's doctors re-evaluated Williams after the season and found surgery was the "next step" needed. Williams is remaining in school throughout the rehabilitation process.
"We're going to all rally together with Brandon to get him back on his feet and get him to be as healthy as he can be, with the hope that he can return," Miller said.
"It's just a long process. But he's off crutches; a lot of the worst part is behind him. The surgery is over and I think just to be weight bearing and walking, that's a good deal, because it allows him to begin the next phase, which is getting stronger."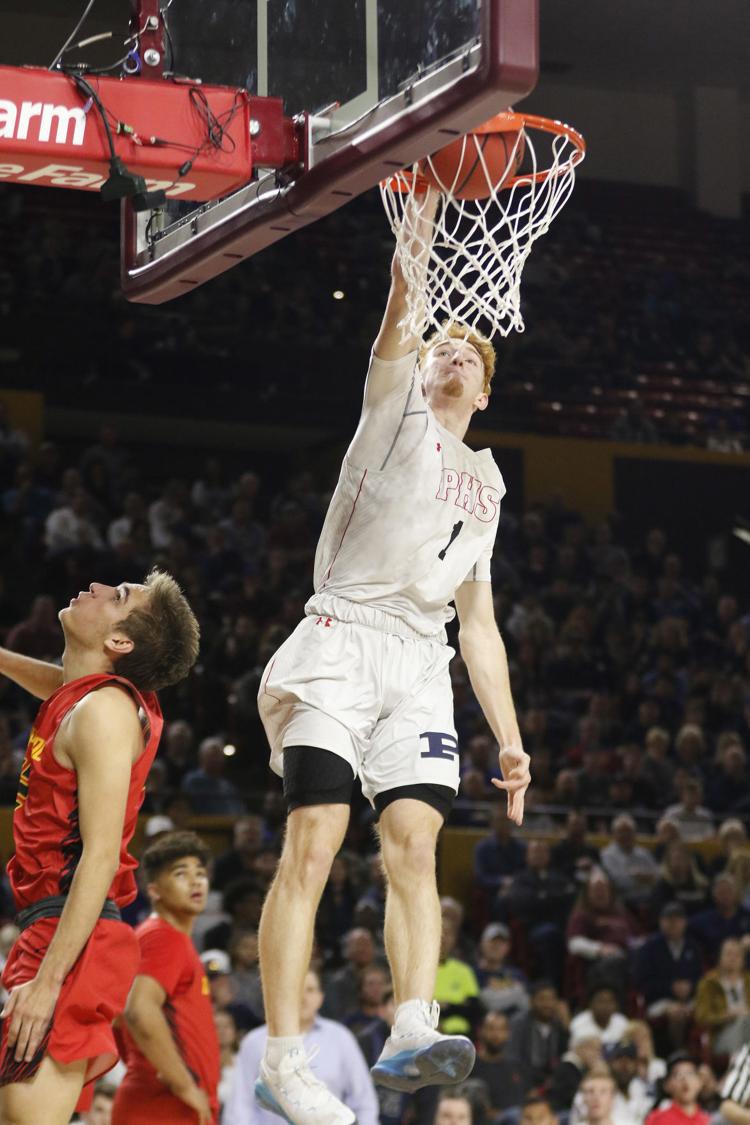 Freshmen Mannion, Koloko bulk up
Nine Wildcats have gained at least 5 pounds since the start of the summer, with 6-3 freshman guard Nico Mannion jumping from 175 to 190, as he is now listed on the UA's updated roster.
Seven others made 5-pound jumps: Jemarl Baker (to 200), DesJardins (to 225), Devonaire Doutrive (to 180), Chase Jeter (to 240), Zeke Nnaji (to 240), Dylan Smith (to 185) and Matt Weyand (to 200).
Freshman 7-footer Christian Koloko gained 17 pounds during the offseason, and is now listed at 215.
"That's a good sign," Miller said. "I think what you'll find is that he'll put a lot of weight on a good way over the next year."
Miller says he's 'not able to comment'
Miller told the Star and Blue Ribbon Yearbook this week that he was "not able to comment" on additional allegations raised in this spring's federal trial.
Miller, conducting interviews for the first time since March, said the UA has advised him not to comment at this point. The school has confirmed that an NCAA investigation is ongoing.
Staff shuffle
UA's 2019-20 roster is not just full of new players: Since last season, Miller has hired former NAU head coach Jack Murphy as an associate head coach, former manager David Miller as director of on-campus recruiting and basketball analytics, former graduate manager Anthony Richards as director of student-athlete development and Coleman as a graduate manager.
Miller said Murphy's wide-ranging role will include coaching practices when he isn't present and keeping a focus on UA's defense, while Miller and Richards will each take some of the duties held by former assistant basketball operations director Austin Carroll, who is expected to join Rhode Island's coaching staff this season.
Miller said David Miller (no relation), who spent the past two seasons as UC Santa Barbara's director of basketball operations, won't be able to recruit off campus or call prospects. But he's expected to organize the staff's recruiting and help in overall quality control in the same sort of role many college football staffs have.
"Basketball is really moving toward that," Sean Miller said.
Miller said Richards will also take some responsibilities from Ryan Reynolds, the UA's director of basketball operations.
"He's really about student-athlete development, academics, community service, life skills," Miller said of Richards.
"Having somebody full time on our campus to help in those areas, from the time they walk in the door to time they leave, will be really helpful."
Four-star guard Miller visiting campus
Four-star guard Adam Miller of Chicago began an official visit to Arizona on Wednesday, according to a tweet from his club team, MacIrvin Fire.
Miller is also scheduled to visit ASU later this week. He told the Star last month that he wanted to visit both programs to see where he might fit in.
"With Coach Miller, they're always a playoff team," Adam Miller said of UA. "They've always got some good guards that come out of there. It's a guard school. Arizona State, it's fun out there with coach (Bobby) Hurley. It's a really good environment. So I like both schools."
Miller is also considering Illinois, Louisville and Kansas.