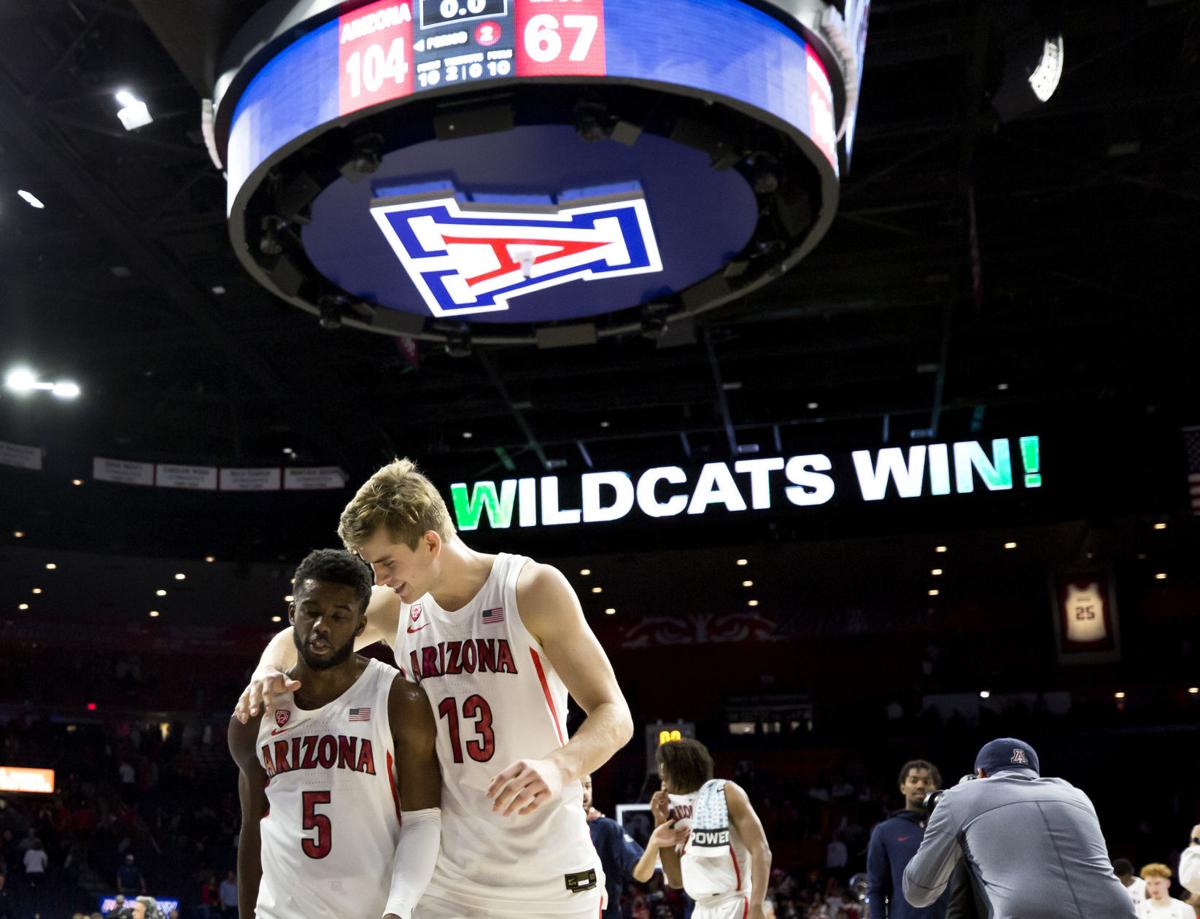 Over the previous four seasons, the Arizona Wildcats have won two Pac-12 regular-season titles, a conference tournament championship and participated in three NCAA Tournaments.
But November hasn't been quite as fun.
Not since freshman Stanley Johnson led the Wildcats to the 2014 Maui Invitational championship has Arizona won an early season tournament, or what are now known as "multi-team events" — even when they had lottery picks such as Lauri Markkanen and Deandre Ayton.
Trips to Anaheim in 2015, Las Vegas in 2016, Nassau in 2017 and Maui last season all left them with losses and lessons learned.
"You have to be ready to go," UA coach Sean Miller said.
The struggles began in 2015-16 at the same Wooden Legacy event the 14th-ranked Wildcats will enter on Thursday against Pepperdine: Led by senior big man Kaleb Tarczewski, wings Allonzo Trier and Gabe York, plus transfer forward Ryan Anderson, the Wildcats ran into immediate trouble when Santa Clara took them into overtime of their first game before the UA pulled out a 75-73 win.
The next day, Tarczewski suffered a foot injury that cost him a month and Providence beat Arizona 69-65, sending the Wildcats into the third-place game. They finished with a anticlimactic win over Boise State.
"It was a great learning experience but we didn't necessarily play well," Miller said of that experience.
A year later, Arizona charged into final of the Las Vegas Invitational against Butler at 5-0, but were already missing Trier because of his PED-related suspension. Markkanen fouled out with three minutes left, late shots from Parker Jackson-Cartwright and Kobi Simmons missed and Butler hung on for a 69-65 win.
"That was a great game," Miller said. "We could have won."
In 2017-18, Ayton's homecoming in the Bahamas couldn't have gone worse for the Wildcats. They entered the Battle 4 Atlantis as the No. 2 team in The Associated Press poll, but fell out entirely the next week after losing to N.C. State in the opener and playing even worse in ensuing losses to SMU and Purdue.
The revelation of the FBI investigation two months earlier resulted in the removal of assistant coach Book Richardson and placed a cloud over the Wildcats. Miller said part of the problem was not having Rawle Alkins, who was still out with a broken foot.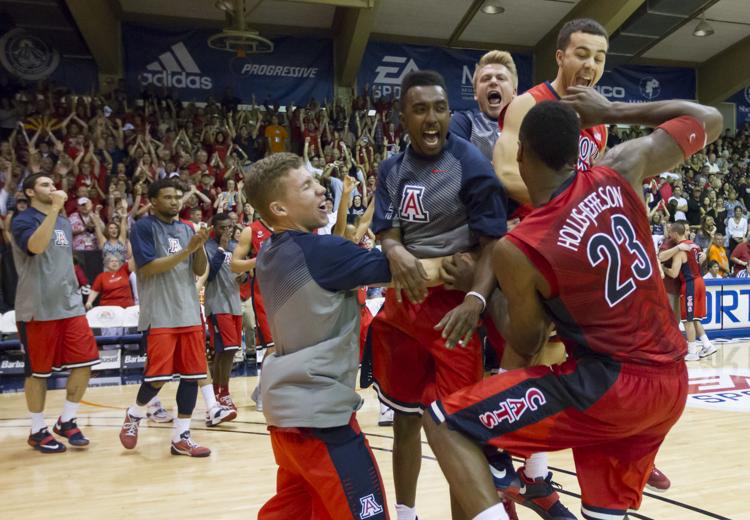 "We really called on some younger guys to step up and threw them in the fire," Miller said. "It's not an easy thing in November to play well away from home against really good competition."
Last season's event was also rough for the Wildcats, but in a much more predictable fashion. By then they had been massively weakened from the FBI investigation's effect on recruiting along with the departure of Ayton, Trier and Alkins to pro ball.
And, maybe most notably, they were playing in the fiercely competitive Maui Invitational.
In a game that might have become the Wildcats' highlight of the season, the UA hung on to beat Iowa State on the first day. Placed in the winner's bracket, they subsequently lost by double-digit margins to Gonzaga and Auburn.
"Last year, you can just put that up and just say we did the best we could because of the field and what we had," Miller said. "It wasn't going to be a fair fight."
Things are expected to be much different this time.
The Wildcats are the only ranked team in the Wooden Legacy field and are likely to have the majority of the crowd pulling for them, thanks to the UA's gigantic Southern California alumni base and maybe a few Tucsonans who opt to spend the long weekend in the shadow of Disneyland.
There's also the fact that half of the Wildcats' 10 active players have roots in Southern California, plus injured guard Brandon Williams.
Junior forward Ira Lee and senior guard Max Hazzard are from Los Angeles, while Hazzard also spent four seasons just down the 55 Freeway at UC Irvine. Sophomore guard Jemarl Baker is from Menifee, between Temecula and Riverside, while Cameroonian center Christian Koloko played at two San Fernando Valley area high schools. Stone Gettings is actually from Pepperdine's hometown of Malibu.
"It'll be a lot of fun," Gettings said. "You always relish the times that you can play in front of your family, and I'm really excited to see everybody."
If there is a different result this time, Miller indicated, it might be thanks to the help veterans such as Gettings, Hazzard and seniors Dylan Smith and Chase Jeter provide, having all played in several preseason tournament events, whether for the Wildcats or somebody else.
"Partly what you're hoping is that the guys that have played in these types of tournaments away from home can help the younger guys, and I have great confidence on the young guys they'll be fine," Miller said.
"I think we're more ready this this time around. We've talked a little bit about it to our guys, that we want to get back to playing well in these types of tournaments."