So many years have passed — 23, to be exact — that it's hard for the members of Arizona's last WNIT championship team to remember specifics.
"I've played a lot of basketball games since then," said Adia Barnes, who was a UA sophomore then and is the Wildcats' head coach now.
What they do remember, however, is the feeling of winning three games in as many days after narrowly missing the NCAA Tournament. The Wildcats were 22-8 — and just outside the tournament field — when the WNIT came calling. Would they want to keep playing?
"I wasn't ready to be done," said Brenda Pantoja, senior point guard on that team who is now an accomplished referee. "To keep playing for Arizona and for my teammates was everything."
Back then, the tournament featured just eight teams and was played at a neutral site. The Wildcats traveled to Amarillo, Texas, where they beat Western Kentucky, Arkansas and then Northwestern — the same team this year's squad is playing — for the championship.
The team drew its energy from coach Joan Bonvicini, says Andrea Constand, a forward on the team.
"We had a lot of energy and it came from her. We were feeding off that energy and were so confident," she said. "We wanted it for Coach B. We wanted to work hard and have success for her. It was all for Coach B."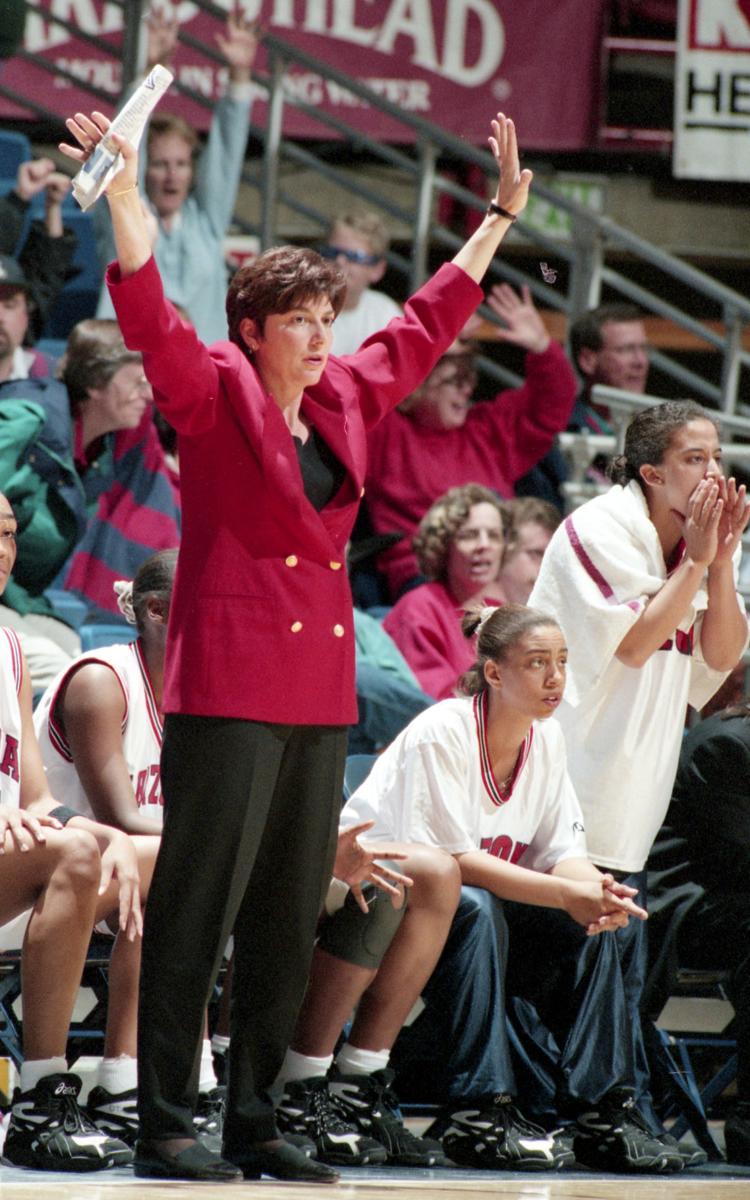 Pantoja dished out 13 assists in the championship game, and the Wildcats beat Northwestern 79-63. She averaged 9.4 assists per game, in the 1995-96 season, most in the country. The point guard "knew how to get the ball to the right person — that was one of her gifts on the court," Constand said. "She also had great, great court vision. If she knew you were hot, it was that unspoken moment: 'You are ready; I'm going to get you the ball.' That's why she had that great game with so many assists."
Pantoja's 13 assists weren't even her season high. She had 16 — twice.
"They all did the work; I just had to feed them the ball," Pantoja said. "I was surrounded by great people, great teammates and athletes. To lead in any statistical category it's about what your teammates do. It was a joy and a fun season."
There was another player on that 1996 team who had an outstanding run. Barnes averaged 17.4 points per game as a sophomore, and was named the WNIT's most valuable player. Constand and Pantoja were also named to the all-tournament team.
Barnes would go on to lead the Wildcats to NCAA tournaments in the next two seasons, and would leave the UA as one of best players in program history.
Barnes' old teammates still remember the energy she brought to the court.
"A lot of times we wouldn't even have to cross half court after a defensive rebound," said former UA forward Marte Alexander, who went on to play professionally in Europe and is now a girls basketball coach in Italy. "After the rebound, we'd outlet the ball to Brenda and she would take a dribble and pass the ball up the court to Adia and she'd just lay it in. She was obviously a beast on offense, against organized defenses, in set plays on offense, but she was so good at getting out in the lane on the fast break. I don't know how many times in a game Brenda would get to make a baseball pass the length of the court for an easy layup for Adia."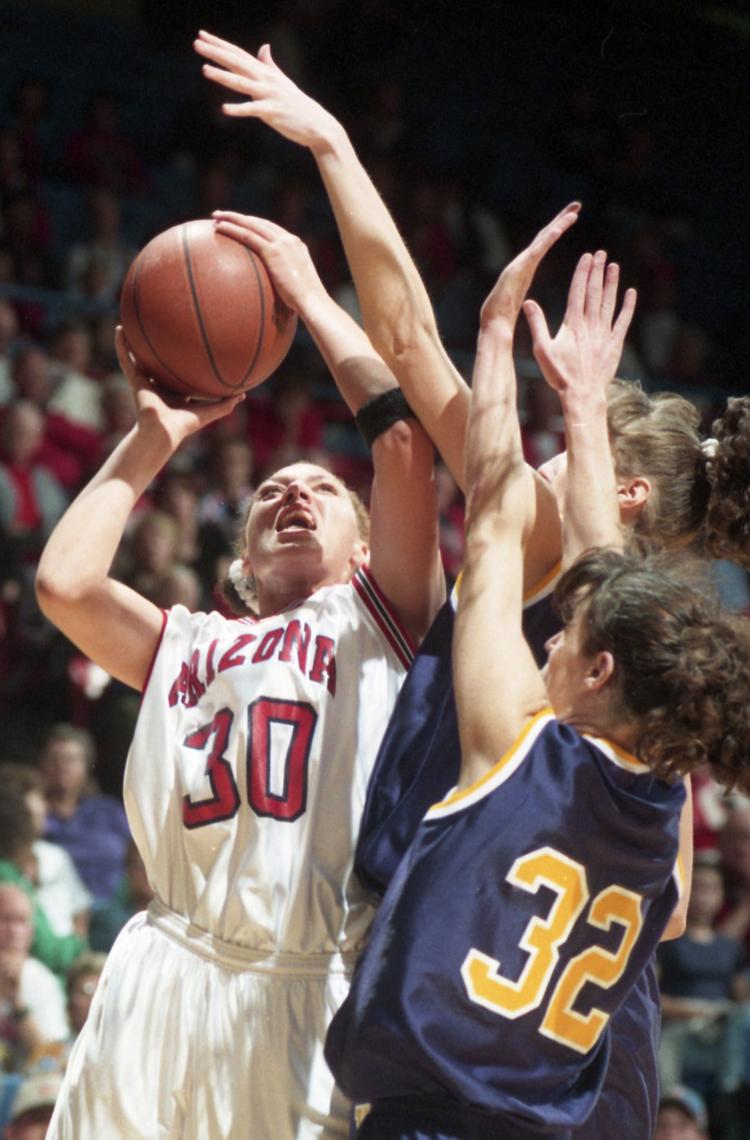 Players say the beauty of the WNIT wasn't the game itself, but what the tournament represented.
It marked the last time the seniors played together, and as a springboard to bigger and better things.
"We were deeply proud of what we accomplished," Constand said. "We knew we did all we could to develop as players and put in all on the line. And we walked away from everything as WNIT champions. We had a lot of pride. There was that feeling that we did everything we could to lift this program up."
Pantoja remembered what she called the "happy-sad" moment of winning the tournament and knowing the team would never play together again. That faded once the Wildcats saw the fan support they received upon returning home.
"When we landed at the Tucson airport, seeing so many people there celebrating our accomplishment, that's what Tucson is all about," Pantoja said.
"It's incredible. It's not surprising to see the crowds now. The fans there have always been amazing, supporting, and they show up. They've been behind women's basketball and all sports. That's why it is an amazing place to go to school. They love their university."
And for their coach, well, the 1995-96 team will always hold a special place in her heart.
"Cutting down the nets was so much fun," Bonvicni said. "I remember telling them we would do this again — it was just the beginning. I was just happy. It was awesome — really fun."