Citing currently ongoing investigations into Arizona basketball, UA declined Friday to release any records around the February removal of then-assistant basketball coach Mark Phelps.
The Star filed a public records request on Feb. 14 asking for any records of communication between Phelps and UA over his indefinite suspension, records from UA's outside counsel involving Phelps, and any records from the NCAA involving Phelps.
But UA responded on Friday by saying release of such records failed the balancing test of things that could be detrimental to the state if disclosed.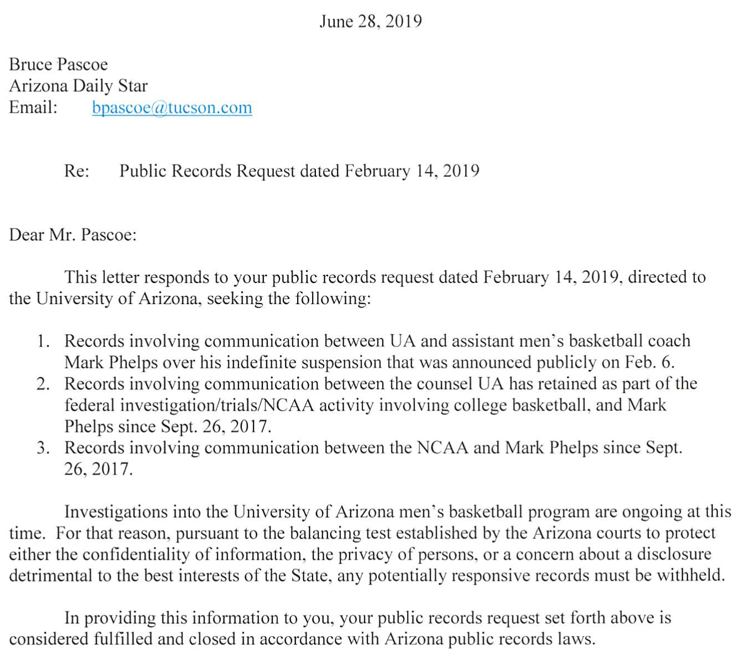 Phelps was also suspended in November 2017 for reasons UA said were not related to the federal investigation into college basketball; however, UA's response to a records request about that incident stated only that he broke an unspecified NCAA rule.
While UA initially moved to fire Phelps, the school appears to be letting Phelps' contract for the 2018-19 calendar run out on Sunday instead.