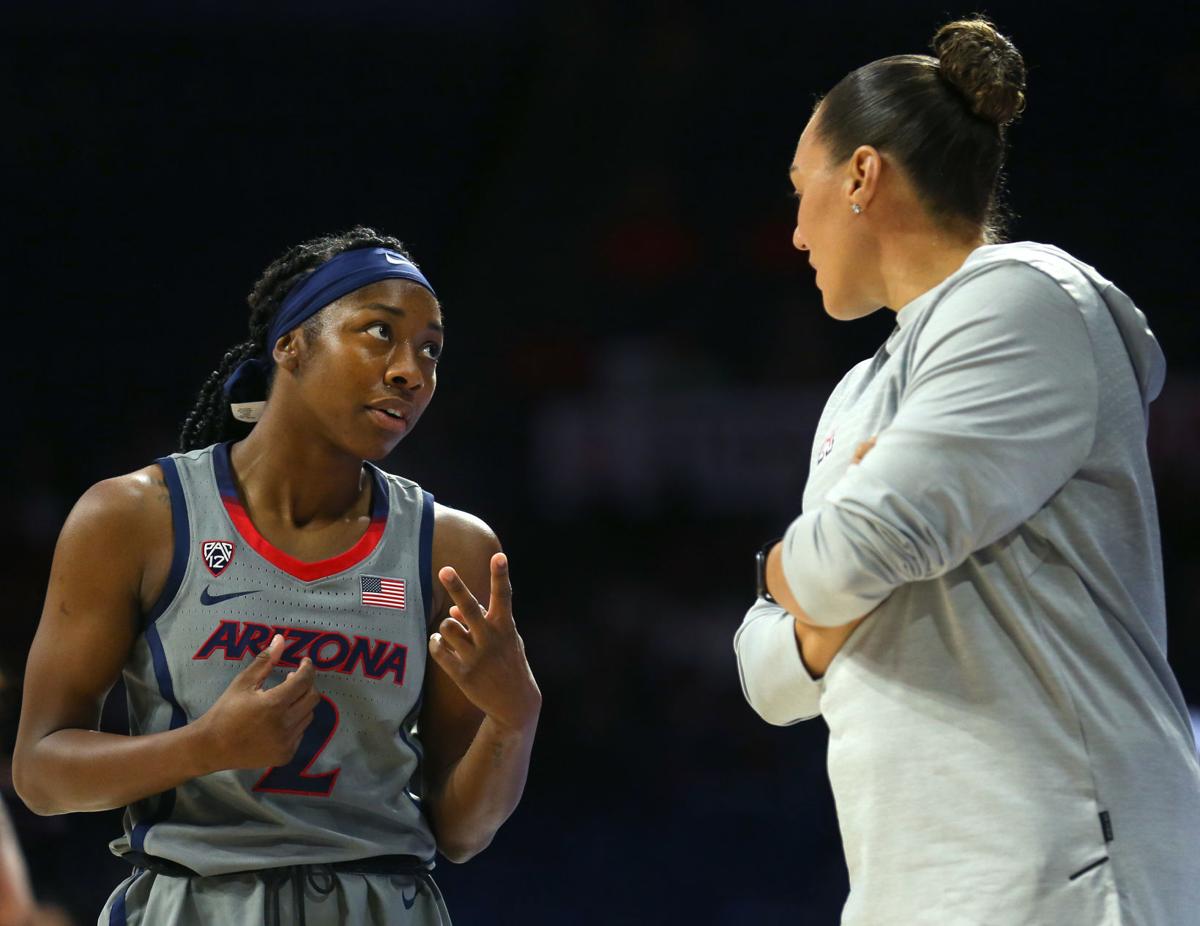 The accolades continue to pile in for Arizona Wildcats guard Aari McDonald. 
The UA star was named a U.S. Basketball Writers Association second-team All-America selection. McDonald is the first Wildcat since Adia Barnes in 1998 to become a USBWA All-American. 
As a junior in 2020, the All-Pac-12 guard averaged 20.6 points, 5.6 rebounds and 3.6 assists per game. 
McDonald was also named one of four finalists for the Naismith Defensive Player of the Year Award earlier Monday morning, joining South Carolina's Aliyah Boston, Baylor's Didi Richards and Louisville's Kylee Shook. 
Leading the Wildcats to a 24-7 record, the Pac-12 Defensive Player of the Year averaged 2.3 steals per game in 2020. One of McDonald's top defensive performances of the season came against USC on Feb. 2 when she grabbed six steals; McDonald also had five steals against the Trojans in Los Angeles. 
McDonald was also named to a finalist to win the Ann Meyers Drysdale Award, an accolade given to the top shooting guard in women's college basketball. Voting can accessed here. 
Contact sports content producer Justin Spears at 573-4312 or jspears@tucson.com. On Twitter @justinesports
Be the first to know
Get local news delivered to your inbox!