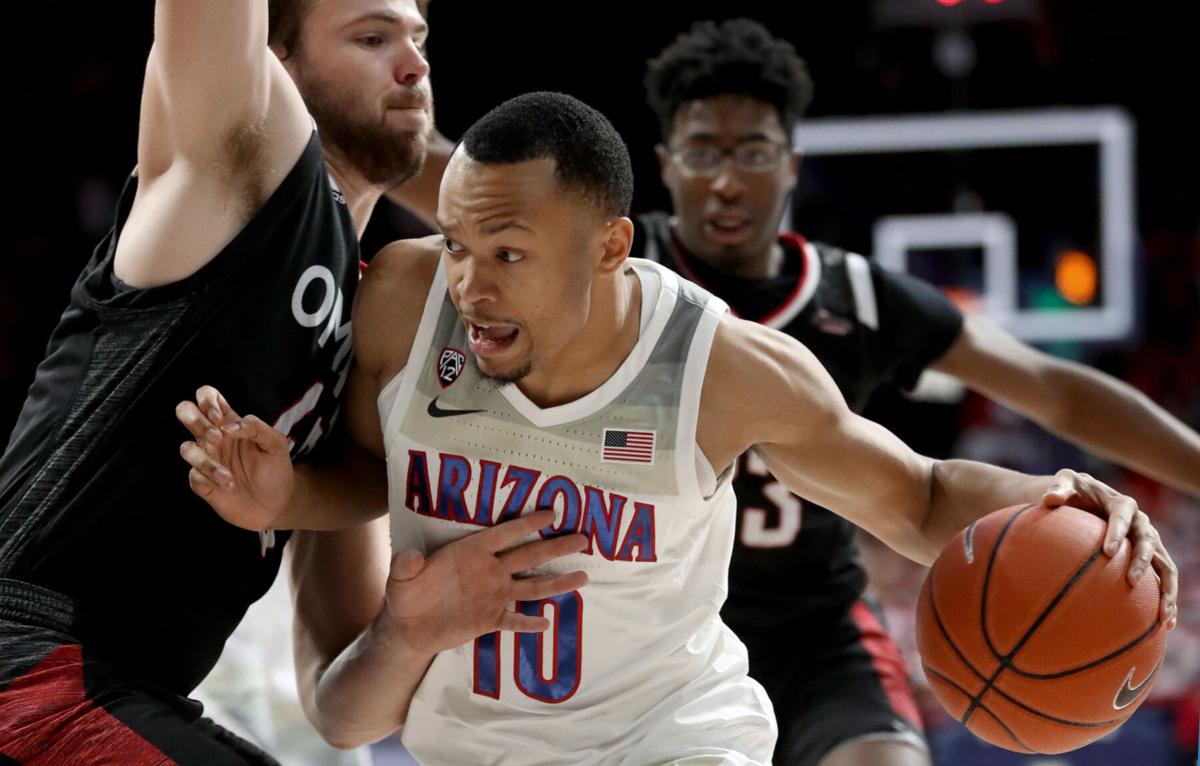 Once the Arizona Wildcats finally get back to campus, Jemarl Baker should have no worries.
"We're hoping for August," Baker said Wednesday, on a Zoom call with Arizona media. "That's what they've been telling us. … Maybe mid-August, possibly earlier."
Possibly. Maybe when school starts in late August. Maybe later, if things get worse.
It's the coronavirus era and Baker, like everyone else, is just waiting to see how it plays out.
"I honestly hate the uncertainty," Baker said.
But when Arizona calls back its basketball players, Baker says he has confidence in the school — and in his ability to handle whatever protocols he needs to follow on and off the court.
"I'm not too worried," he said. "They'll bring us back when it's safe enough to be back. I'm not somebody who really needs to go places to hang out with a lot of people or anything like that. I'm completely comfortable if I'm at home, can talk to people on the phone or play a video game, and have somewhere to work out.
"If that's the case for me, I'll be good."
Another reason Baker has reason to feel good: He feels good.
Having had four full months now at home in Southern California since the pandemic ended everyone's season on March 12, Baker says he's used the time not only to work out but to rest and rehabilitate hip and knee injuries that continued to nag him last season.
"This is going to be, hopefully, my first healthy season in college basketball," Baker said. "The time has been beneficial to my body. I feel like I'm healthy now."
A transfer from Kentucky, Baker received a waiver to play right away last season in part because of what he went through with his knees, having surgery before a redshirt season in 2017-18 and a playing a limited 2018-19 season.
While Baker's availability boosted the Wildcats last season, giving them a backup to Nico Mannion at the point who could also play off the ball, it wasn't easy on his knees.
Or, as he found, his hip.
"Last season was pretty hard because I feel like I was at about 70%," Baker said. "I messed up my hip right before the season and that kind of trickled down to my knees being aggravated as well. So that really hurt me defensively. I felt like I couldn't move at times."
But it wasn't all bad. Baker still managed to fill a key reserve role in the backcourt, playing 19.4 minutes per game as a sophomore while averaging 5.7 points and the third-most assists (2.3) on the team behind Mannion and wing Josh Green.
Baker also played a hero's role in breaking a streak of five straight Arizona losses away from McKale Center when he scored a career-high 17 points in UA's 75-72 win at Washington on Jan. 30, hitting 4 of 7 3s, including a go-ahead 3 with 44 seconds left.
"Jemarl got great experience last year, and there are several games we can all point to that he's the reason we won — at Washington, the key 3-point shots that he made," UA coach Sean Miller said last month. "At Kentucky, he didn't get a lot of game experience, but last year he was able to gain that and there's nothing like being able to get into game and play."
Miller said Baker also benefited UA because of his ability to play both guard spots, a role he is likely to play again next season. How that plays out exactly is uncertain, since the Wildcats are bringing in a cluster of other players with point guard experience, including Georgetown transfer James Akinjo, Seattle U grad transfer Terrell Brown, Estonian freshman Kerr Kriisa, Phoenix freshman Dalen Terry and even Canadian freshman wing Bennedict Mathurin.
Most of them barely know each other, although Baker was able to play against Akinjo after the Georgetown transfer joined the Wildcats for practices in January.
"Playing with James in practice, I loved it," Baker said. "He was unselfish, I'm unselfish. He can score the ball; I can score the ball, so I'm looking forward to that for sure. Terrell Brown, I've talked to him through social media and things like that. I'm looking forward to playing with him as well.
"I mean, everybody on the team seems like people that I would want to play with. I'm just looking forward to getting on the court and putting it all together, to see what we can do."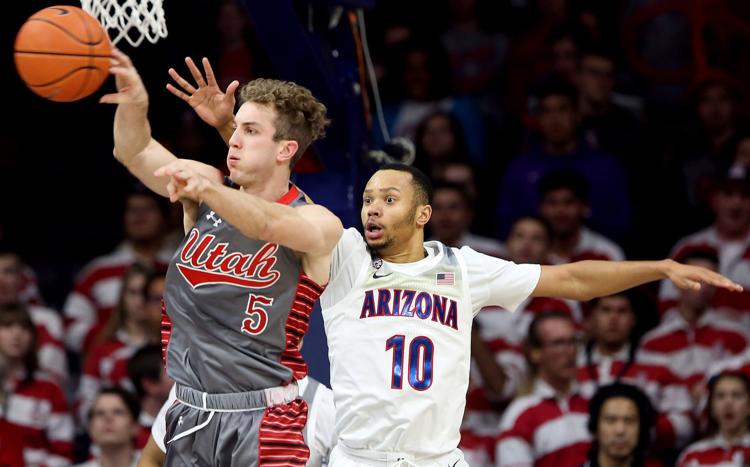 Until then, Baker will continuing working out at his Menifee, California, home and at nearby facilities.
While Baker has a backyard court that he and his father shoot on every morning, he said he doesn't want to work his legs too hard on concrete, so does other work with a personal trainer.
"He either comes to my house and will work out or I'll go to his facility and work out, and then I also have a gym that I work out at in the evening, and just get up shots," Baker said. "I've been working on different things like getting up to court faster, getting downhill and finishing, doing other things to work on my explosiveness.
"I'm just getting my body in shape, getting my body right, and trying to get a lot of the things that I had before I was injured."
While UA staffers haven't been able to watch Baker go through it, Miller said he knows the guard has been taking advantage of good facilities and working hard.
The payoff should come next season. ... again, whenever that is.
"I think he's had a chance to really recuperate," Miller said. "And experience is everything. When so much of the spotlight is focused on those newcomers, one of the things that really helps them is when you have some returning players that are good and experienced. It just seems to go better and Jemarl is one of those guys we're counting on."
Be the first to know
Get local news delivered to your inbox!