As season goes south, Arizona Wildcats' Alex Barcello shows his grit
Bruce Pascoe dials in on Arizona's Rocky Mountain road trip to look at Alex Barcello's recent uptick in production, the Wildcats' resolve and the latest on Brandon Williams.
Barcello, Cats won't give up in rough times
SALT LAKE CITY — If there's one good thing about losing six straight games for the Arizona Wildcats, maybe it's the ability to see who really still wants to play.
During Arizona's 83-76 loss at Utah on Thursday, sophomore guard Alex Barcello was one of those guys.
In the 42 seconds after Sedrick Barefield hit a 3-pointer to put Utah ahead by 16 points with just 6:23 to go Thursday, Barcello hit a 3-pointer and a midrange jumper while also helping the Wildcats successfully defend 3-point attempts from Barefield and Donnie Tillman over the next minute.
Playing the final 7:42 of the game, Barcello finished by scoring seven of his 12 points in the second half, helping UA avoid yet another embarrassing blowout loss.
"We're gonna battle to the end," Barcello said. "Arizona is a great program and it's never been known for giving up so that's what we're going to carry on. We're gonna continue to work our butts off and get better and that was the energy we had. We weren't going to give up. We were going to keep battling however the game was going."
It wasn't the first time Barcello had failed to give up. He could have at literally any point this season.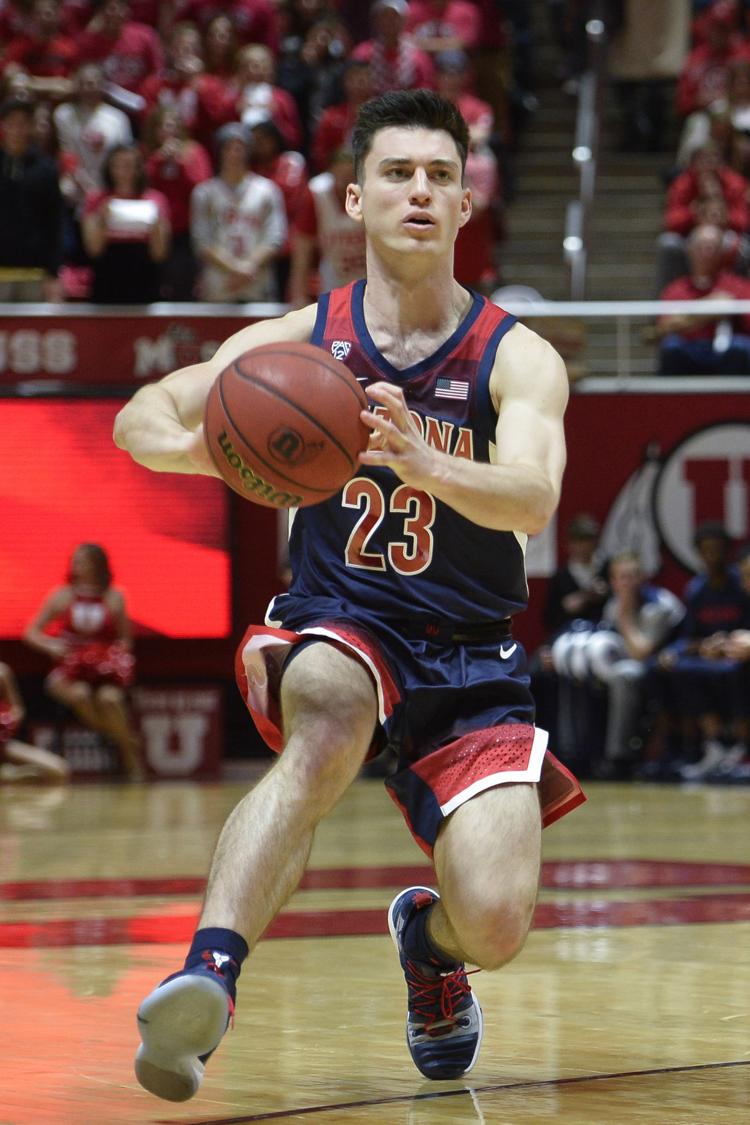 Called the team's best shooter in the preseason by Miller, Barcello played only single-digit minutes for six straight games until Jan. 17 against Oregon. In the six games since, he still made only 5 of 15 3-pointers total and had just two points against Washington on Feb. 7.
Yet when asked after Thursday's game how he's held up personally, Barcello said he's stuck with things just fine.
"Coach tells me every day to honor the process so I'm just trying to focus on getting better, but nothing's better than winning," Barcello said. "That's all I want right now. That's what we all want, is a win, so we're focused on that."
Barcello tried to get the Wildcats there on Thursday with what was his most significant production of the season; his season high of 16 points came in UA's blowout win over Georgia Southern on Nov. 29.
But with center Chase Jeter fouling out, Brandon Williams remaining sidelined, and Utah pounding the ball inside with ease as the game went on, it wasn't going to happen.
"Our guys fought to the end and I thought the last four minutes of the game was a good segment for us," Miller said. "Instead of the score going one way we kind of brought it back.
"I credit Utah. They had a great second half, they broke the game open. If you really watched the game closely, their advantage in strength, size, physicality, is certainly overwhelming and they overwhelmed us."
Twitter resolve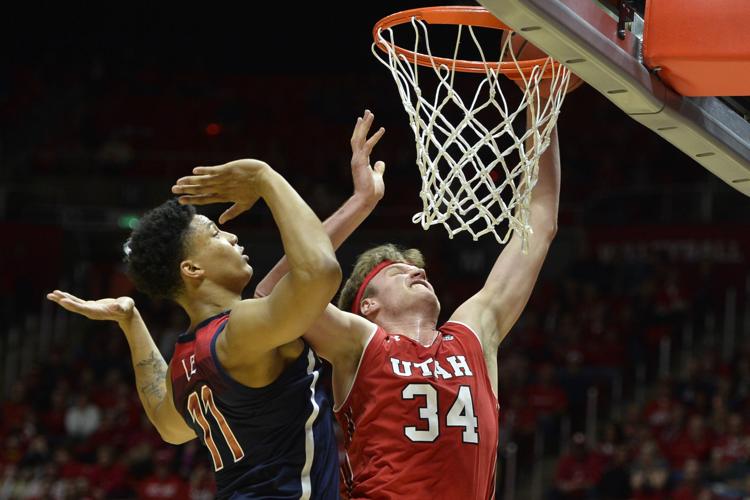 Forward Ira Lee and Justin Coleman also posted messages on Twitter indicating that they haven't given up, either.
Lee had 11 points and eight rebounds on Thursday, while being called for a flagrant foul with 18 seconds left.
"Words and criticism have never stopped me," Lee posted Friday. "I love this game of basketball and I'll put my heart into it until I collapse."
Words and criticism have never stopped me. I love this game of basketball and I'll put my heart into it until I collapse ❤️👲🏽

— Ira Lee (@iramandoesit) February 15, 2019
Coleman was held to seven points on 2-for-9 shooting while committing four turnovers to go with two assists.
"God built me to last," Coleman Tweeted. "'James 1:1 when adversity comes your way, find joy in it.' Without adversity how can your faith grow? #WeGoneBeAlright"
God built me to last. James 1:1 "when adversity comes your way, find joy in it." Without adversity how can your faith grow? #WeGoneBeAlright

— J1️⃣2️⃣ (@justincoleman05) February 15, 2019
Williams 'further along'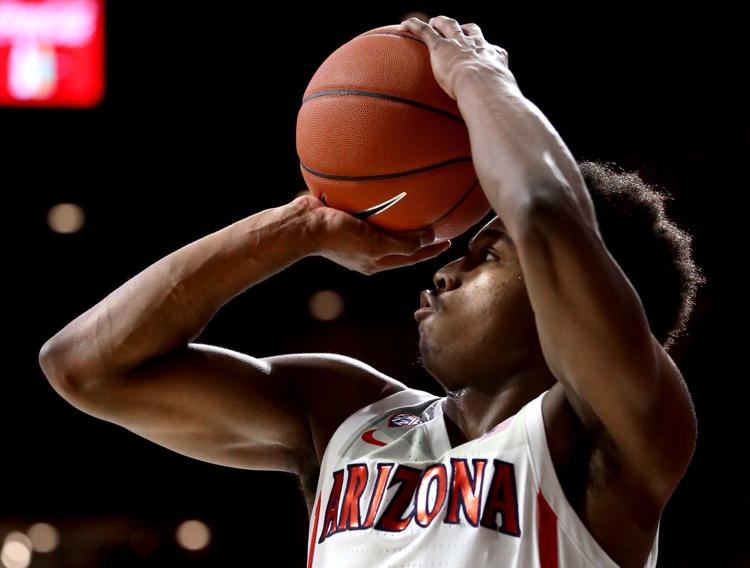 One of the Wildcats' few highlights Thursday might have been during pre-game warmups, when injured guard Brandon Williams participated fully despite an injured right knee that has kept him out of UA's past four games.
"It's a good sign in that he's able to do something he wasn't last week," Miller said, "but in terms of his ability to play at any point we don't know yet."
Sean Miller says Brandon Williams' right knee has shown some progress. Miller says he doesn't have a timetable of Williams' return. pic.twitter.com/72oD8aEwBp

— The Wildcaster (@TheWildcaster) February 12, 2019
The fact that Williams was able to run and jump lightly in the warmups might indicate he will try to return at some point soon instead of shutting it down for the season.
"I think he right now is further along than he was two weeks ago but if I knew when he'd be able to play I'd tell you," Miller said. "There's really not a timetable. It's kind of on his pain tolerance, doing more and it not swelling the knee, doing more and him not establishing pain. We're in the middle of that.
"But we can't control that. As much as we'd love to have Brandon, as much as Brandon would love to be out there, he's not. We're a better team with him."
Historical streak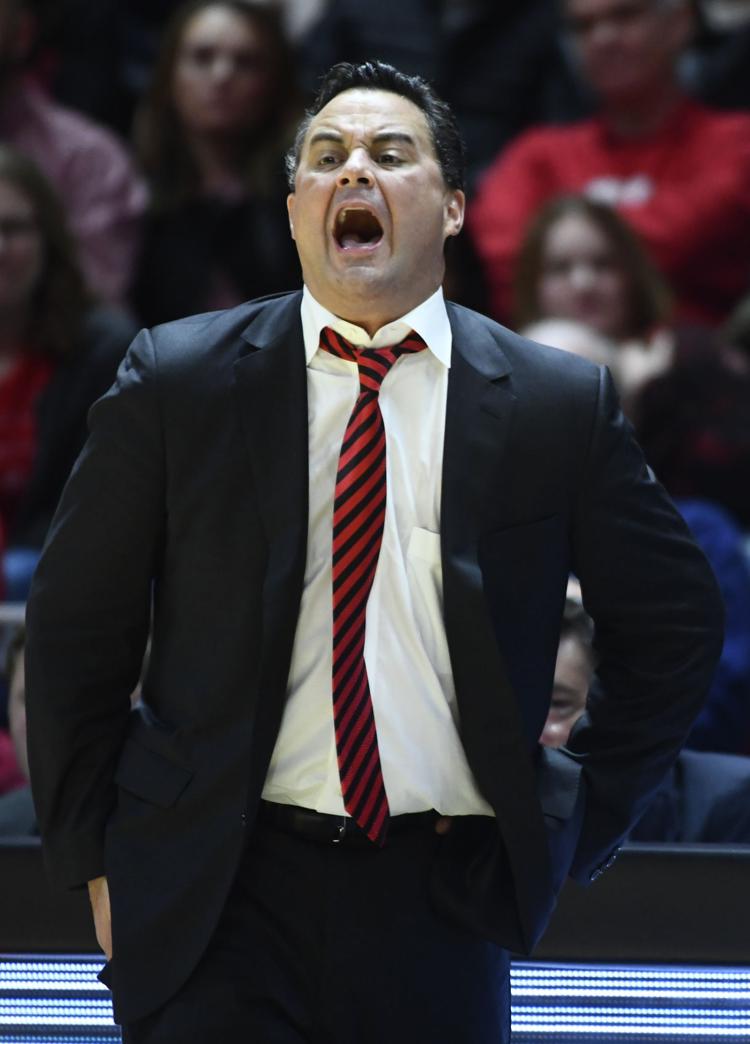 If they lose at Colorado on Sunday, the Wildcats will have their longest streak since the Ben Lindsey-coached Wildcats lost 14 straight in 1982-83.
The current string of six in a row is the longest since Lute Olson lost six straight during his first season with the Wildcats in 1983-84.
The Wildcats opened that season with a 72-65 win over NAU and then lost to Cal State Fullerton at home, at Providence, at Iowa State, to Pan American at home, at San Diego State, and to Tennessee at home before beating Texas Tech in overtime on Dec. 27, 1983 at McKale.
Buffs banged up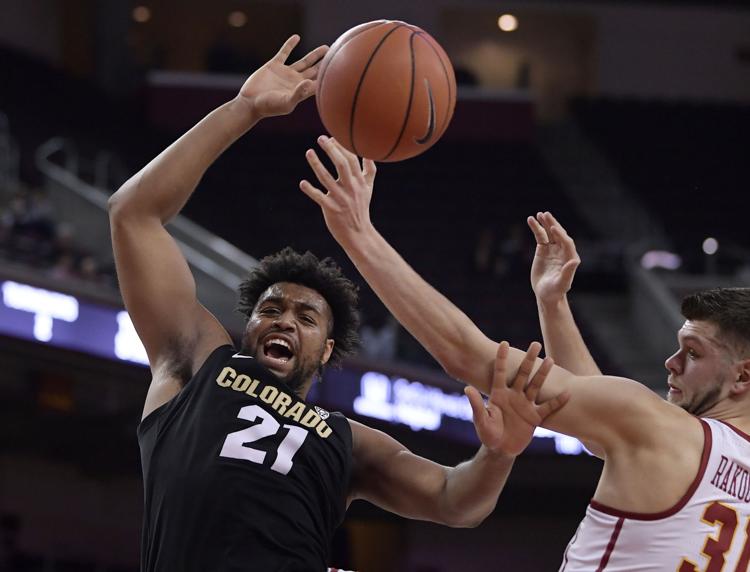 Colorado has also been forced into a short rotation lately. Center Dallas Walton is out all season with a torn ACL, while guard Namon Wright has been sidelined with a foot injury and guard Deleon Brown is academically ineligible this semester.
In addition, center Evan Battey left late in the Buffs' win over ASU with a back injury, and his status is so far unclear for Sunday.