Former UA assistant coach Book Richardson won't have to cooperate with federal authorities under terms of the plea agreement he reached Jan. 7, his attorney said.
New Orleans-based attorney Craig Mordock had said that no decision had been reached, but said a day after the agreement that it was more accurate to phrase the upcoming deal as "not contingent on cooperation."
Richardson is scheduled to receive a sentencing date on Jan. 22 and will likely be sentenced in April. The lone bribery charge he pleaded guilty to as part of the agreement carries a range of 18-24 months in prison, though it is possible it could be less.
The first college basketball figure to strike a plea agreement, former USC assistant coach Tony Bland, is expected to only receive probation. There is no mention in his agreement of Bland having to cooperate.
Richardson's plea agreement papers have not yet become public but could be later this week. Mordock said he sent originals to New York via FedEx.
---
While Arizona is believed to be the only Pac-12 team that regularly charters, the Wildcats' opponent Wednesday probably wishes they do more than ever.
Stanford players tried to fly home via United on Sunday night after playing USC, but they arrived at LAX only to find flights canceled and delayed for up to four hours into the Bay area because of bad weather.
Rather than risk a long delay or possible cancellation of their own flight, the Cardinal opted instead to bus to Palo Alto, and didn't arrive until about 4 a.m., according to Pac-12 Networks broadcaster Roxy Bernstein (who told the story via the Pac-12's SiriusXM channel).
The Cardinal stopped at a supermarket for supplies along the way.
PAC-12 after dark? (It's 2:45 am, team bus on I-5, LA to PA)Truckstop conference? (Well, we did stop at Ralph's in Valley for snacks/restroom)"Crash" Davis? (Yes Daejon & @StanfordMBB peeps 😴)Sun. night game at USC plus prohibitive SFO weather mess = major league road test pic.twitter.com/kLdhSXkfiT

— John Platz (@JFPlatz) January 7, 2019
Timeline: How the Book Richardson case unfolded 
Book Richardson's plea agreement the latest in ongoing federal case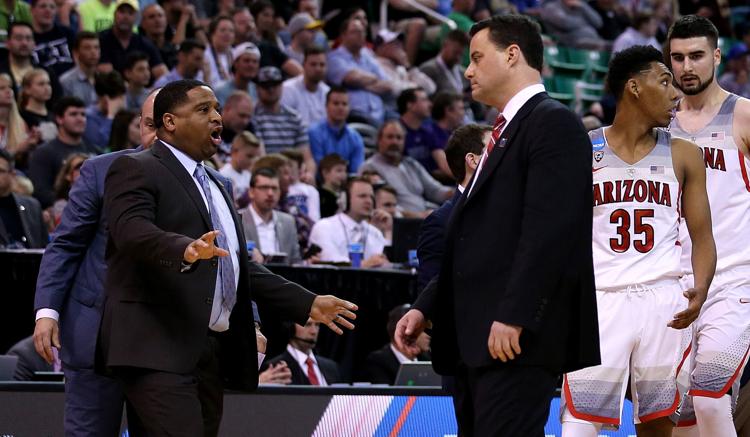 Former UA assistant coach Book Richardson pleaded guilty to one count of federal funds bribery Monday, which generally carries a sentence ranging from 18 to 24 months in prison. 
Richardson's plea comes months after a jury issued guilty verdicts in the trial of men linked to pay-for-play deals involving Adidas and the shoe company's member schools. Legal experts predicted at the time that the remaining untried defendants — like Richardson — would enter plea agreements rather than face their own trials. 
Here's a look at the Richardson saga, from his September 2017 arrest on federal fraud charges to Tuesday's plea.
Editor's note: Much of the timeline before September 2017 is taken from a federal complaint issued against Richardson.
February-September 2017: Richardson allegedly asks for $20,000 in bribes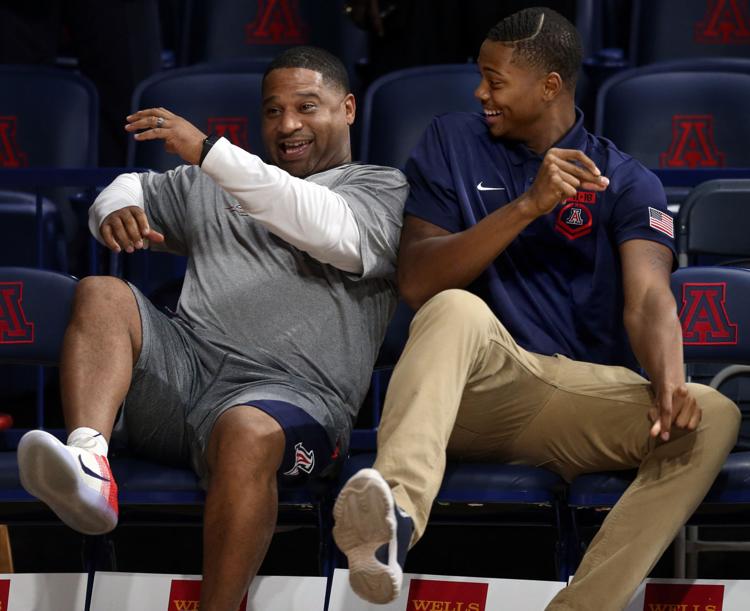 The federal complaint against Richardson says that between February and September 2017, co-defendants Christian Dawkins and Munish Sood paid Richardson $20,000 in bribes, "some of which Richardson appears to have kept for himself and some of which he appears to have provided to at least one prospective high school basketball player" in order to recruit the player to UA, the complaint says.
The case involved a confidential witness who began working with the FBI in 2014 and was sentenced earlier this month in connection with securities fraud, wire fraud, aggravated identity theft and making false statements. The person's name was not made available on the complaint.
In exchange for the money, Richardson agreed "to use his influence over the student-athletes he coached to pressure them" to hire Dawkins as manager and Sood as financial adviser, according to the complaint.
March 2017: Richardson reportedly meets agent Christian Dawkins at Pac-12 Tournament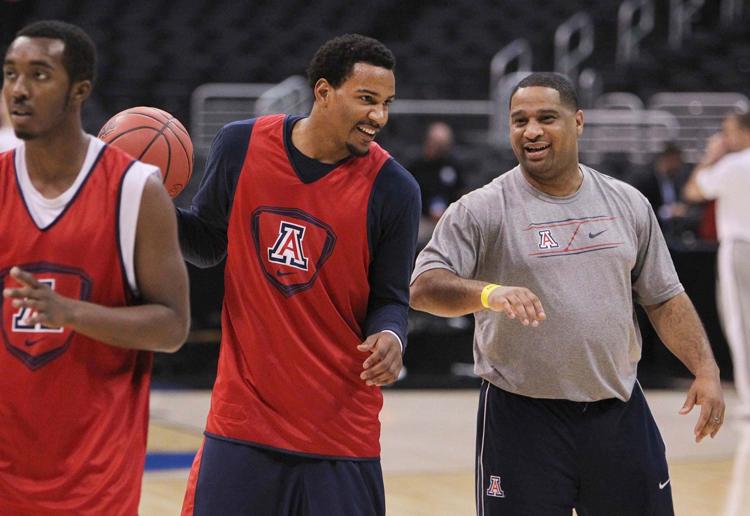 Dawkins introduces Richardson and Sood during March 2017 Pac-12 Tournament in Las Vegas. Sood describes the meeting as "good," but said the coaches wanted to wait to finish that year's NCAA tournament before "engaging" with Sood and others, the complaint says.
In April, Sood called Richardson to invite him to New York, saying that he and Dawkins "were happy to be supportive in any way we can," according to the federal complaint.Richardson said that he "prided" himself "on being a people's guy … a relationship guy," according to the complaint.
"I just think, in terms of what we do, everyone's just looking for a good person," Richardson told Sood during the wiretapped phone call.
May 2017: Munish Sood reportedly decides Richardson should receive more than $4K per month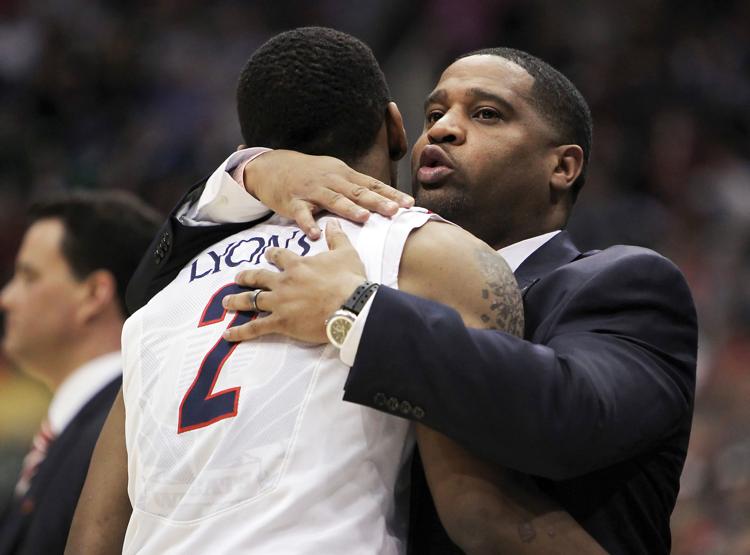 In later meetings between Sood, undercover agents and the confidential witness, Sood explains the plan for their business "that would include paying coaches in order to obtain athlete clients," saying that the "best way" to recruit new clients "is to get the coaches," after which he referenced Richardson, according to the complaint.
Dawkins tells the group, "I can go to (UA's basketball) practices like I'm on the team. … The coaches, that's easy, that's the easiest thing because they all, I know them all anyway. We're friends," according to the complaint.
In a May conversation, it was revealed that Oklahoma State assistant coach Lamont Evans, who also was named in the complaint, was being paid $4,000 a month to refer players to Dawkins and Sood's businesses, but Dawkins noted that while Evans was good, he's not one of the "elite dudes" like Richardson, the complaint says.
"Dawkins said that 'if you're gonna fund those kinds of guys, man, I mean like we'd be running college basketball,'" according to the complaint.
The confidential witness said that he was OK with giving Richardson money to both recruit players and spend on himself, to which Dawkins replied that Richardson should receive $4,000 a month.
June 2017: Richardson reportedly receives $5,000 to land UA recruit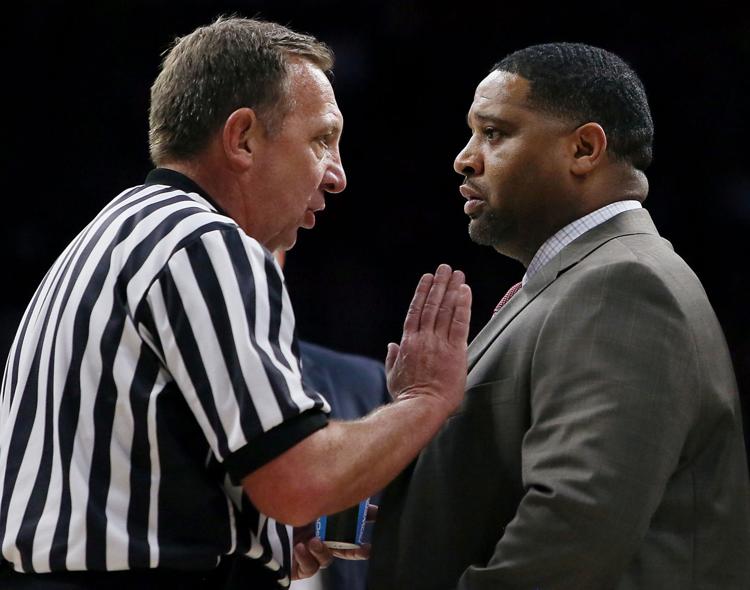 On June 20, an FBI wiretap records a June conversation between Dawkins and Richardson in which the two discuss a high school basketball player that Richardson was going to pay to come play for the UA, the complaint says.
Dawkins tells Richardson that the group is prepared to pay him $5,000 or more per month, and that Richardson could "funnel part of the bribe money" to pay the prospective player, saying "it's multiple ways to skin a cat," the complaint says.
Dawkins makes reference to one basketball player at UA who had already received payments, saying "we got no expenses there," according to the complaint.
Later that day, Richardson and Sood meet in New York with the undercover officers and confidential witness, during which one of the undercover officers tells Richardson that their goal was "to get new kids that we can sign long term" and that they are willing to pay coaches to direct players to retain their services, the complaint says.
Richardson promises to steer a current UA player toward Dawkins, saying that he had already talked to the player's mom and cousin, according to the complaint.
Richardson tells the group that he is happy to direct players toward Dawkins and Sood, saying that he had "tried to do this a certain way, and my model doesn't work," the complaint says.
"At the end of the day these kids, and they are kids, my job is to try to put them in the best possible situation so everyone can be solid (and) make as much money as possible," Richardson tells the group during a recorded conversation.
At the end of the meeting, Richardson takes $5,000 in cash in exchange for his agreeing to direct certain UA basketball players to hire Dawkins when they joined the NBA, the complaint says.
July 2017: Richardson reportedly asks Dawkins for another $15,000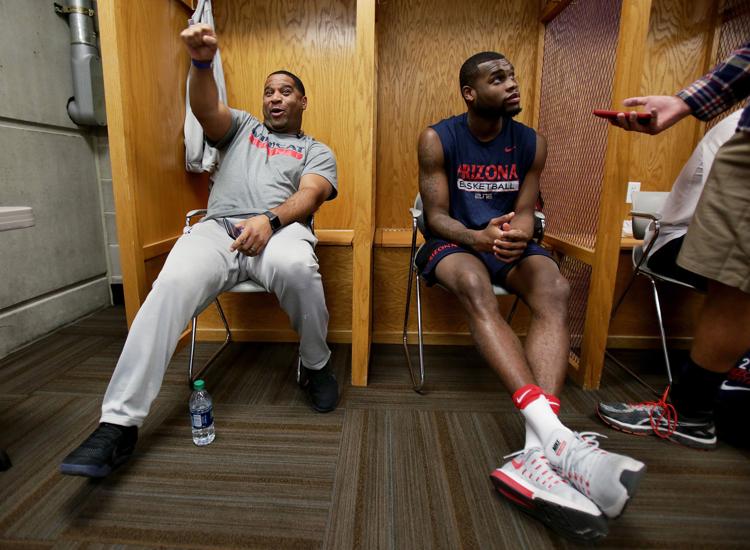 Dawkins tells an undercover agent that Richardson needs another $15,000 to secure the player, whom Dawkins identified as a "top point guard in the country," according to the complaint.
Dawkins tells the agent that if this deal is made, "the leverage I have with the program would be ridiculous at that point," and that UA head coach Sean Miller "is talking out of his mouth, he wants (the player) bad as (expletive,)" the complaint says.
July 20, 2017: Sood delivers the money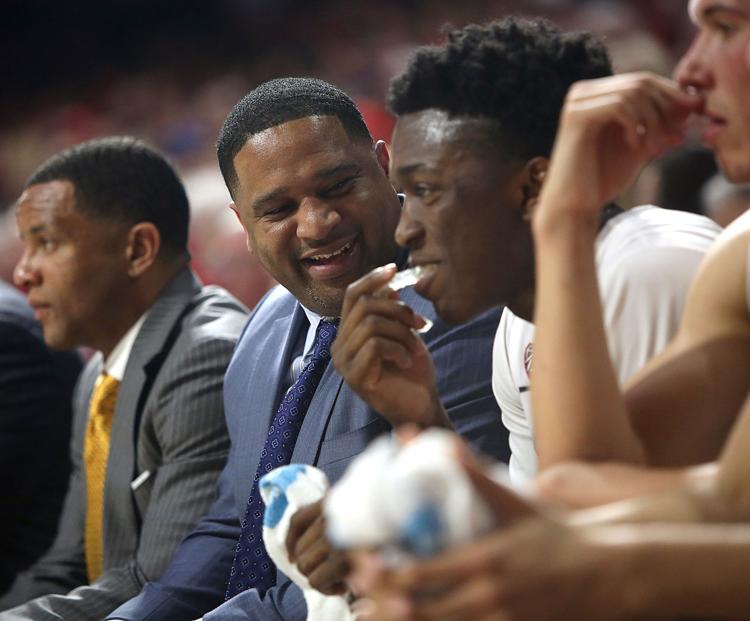 On July 20, in a meeting at Sood's New Jersey office, Richardson collects the $15,000 and tells Sood and an undercover agent that the player in question hascommitted, but his mother was asking for money because "she didn't know what I was already doing for her son," the complaint says.
August 2017: Richardson reportedly invites Sood, Dawkins to visit Tucson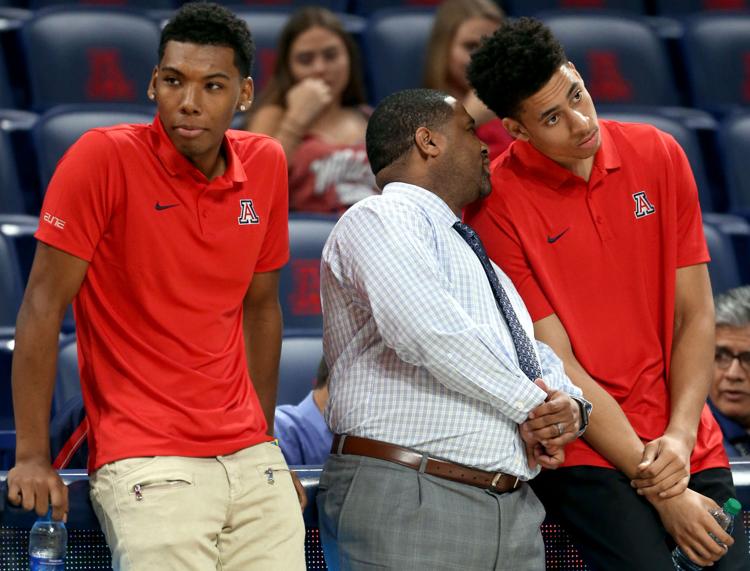 Richardson invites Sood and Dawkins to visit the UA to meet with prospective players that Richardson intended to steer toward their companies. In a conversation about the upcoming trip, Dawkins tells the undercover agent that although he didn't know which players they'd be meeting with, "I know the guy with the 15 grand we gave him … committed to (UA) like three days ago. … So that deal got done," the complaint says.
Aug. 30, 2017: Richardson reportedly says he will influence "sheltered" Arizona Wildcats player to sign with Dawkins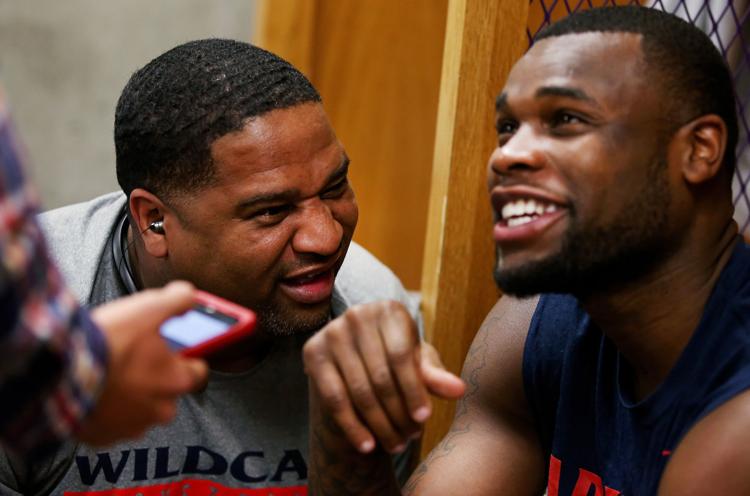 On Aug. 30, Dawkins, Sood and Richardson meet at a restaurant in Arizona and talk about the players Richardson intends to "influence to sign with Dawkins' new company," including a "kind of sheltered kid" whose relative "doesn't know" much about the industry because "this is his first and last rodeo," according to the complaint.
Later that day, Dawkins, Sood and an undercover agent meet with the player's relative. 
Sept. 26, 2017: Richardson is arrested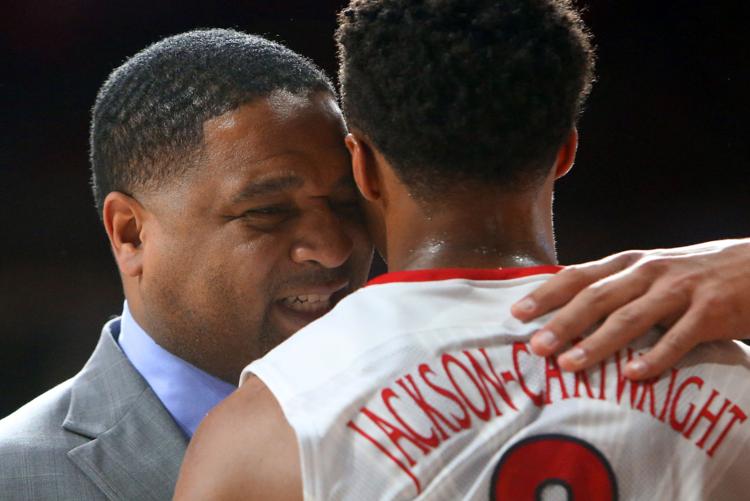 Richardson is arrested and charged. He is freed from federal custody after posting a $50,000 bond. He faces up to 60 years in prison and $1.5 million in fines if convicted of all charges.
Feb. 23, 2018: Yahoo Sports publishes details of FBI investigation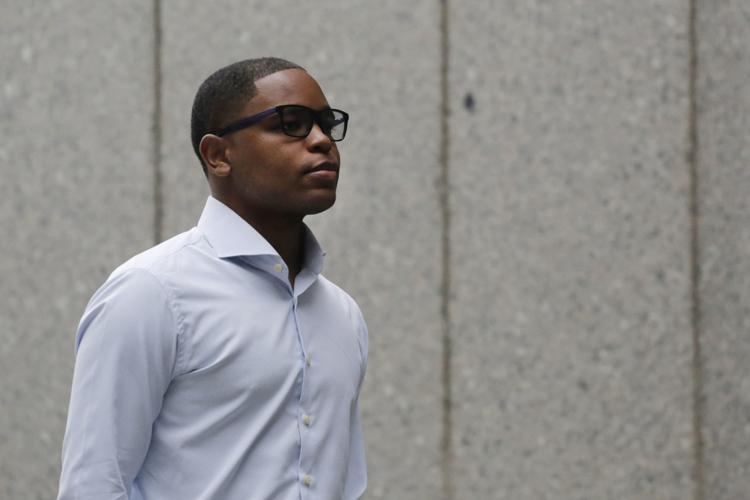 Yahoo Sports releases details of the FBI investigation, based on hundreds of pages of discovery materials.
Expense reports and balance sheets from ASM sports — Dawkins' former employer — list cash advances, entertainment and travel expenses for high school and college prospects and their families, according to Yahoo.
The documents reveal an "underground recruiting operation" for at least 20 Division 1 basketball programs, including Kansas, Kentucky, Washington and USC, according to Yahoo.
May 18, 2018: Richardson networks in Chicago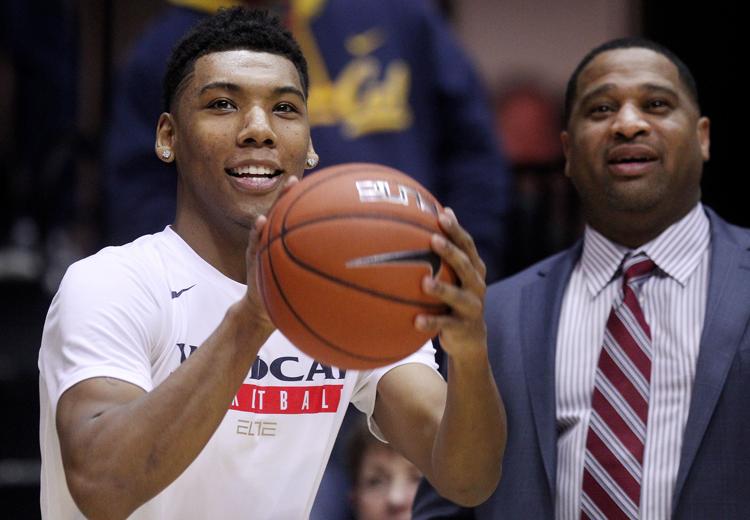 Book Richardson visits Chicago to network. A number of coaches, players and others greet him warms as he walks from the elevator back out to Michigan Avenue; former Oregon wing Troy Brown gives him an extended hug.
Richardson doesn't attend the NBA Combine itself but stations himself at the Combine's official hotel, keeping his network up to date after spending last season out of basketball following his arrest on federal bribery and fraud charges. He 
Basically, Richardson spends time in exactly the manner he was expected to when a federal judge gave him clearance to travel to Chicago.
Sept. 1, 2018: Sood pleads guilty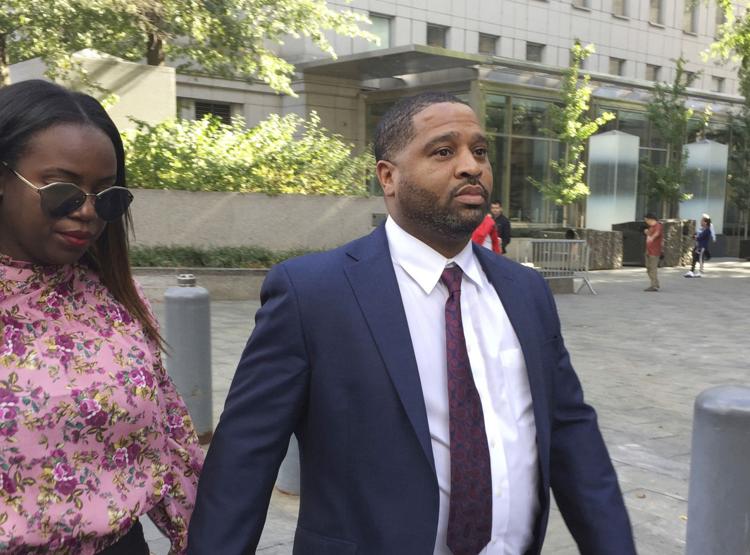 A key figure in the pay-for-play scandal involving former UA assistant men's basketball coach Book Richardson pleads guilty to federal bribery and conspiracy charges.
Sood wavies his indictment and pleaded guilty to charges of conspiracy to commit bribery, honest services fraud and travel act offenses; payments of bribes to an agent of a federally funded organization and wire fraud conspiracy.
Sood, the CEO of Princeton Advisory Group in Princeton, New Jersey, was accused of bribing Richardson, Oklahoma State's Lamont Evans and USC's Tony Bland to influence players to sign with Sood and sports agent Christian Dawkins once they turned pro.
Sept. 26, 2018: Wife says Richardson felt 'abandoned' by Arizona staff after arrest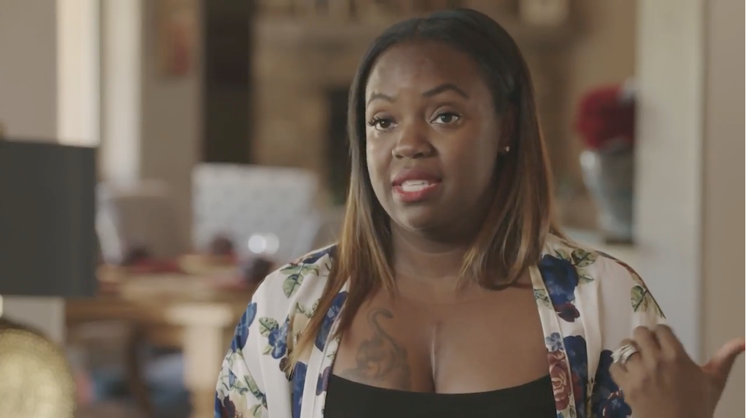 Exactly a year after Book Richardson was arrested on felony bribery and fraud charges, his family tells its story to the sports network Stadium. Reporter Jeff Goodman also writes an accompanying story in which Richardson is described as nearly suicidal.
Richardson's wife, Erin, says the former UA coach regretted not being able to talk to the Wildcat players and that the only UA staffer who contacted him was former associate head coach Lorenzo Romar.
"He feels like he was deemed guilty and just thrown out with the trash before he was indicted," Erin Richardson tells Stadium. "He feels like they just wanted to wash their hands of him, 'Just get rid of that and go about business,' and he knows at the end of the day this is business. But it still would be nice if maybe a card was mailed like they were thinking of you but it's no one."
Erin says she doesn't understand why this is a federal issue, saying her husband is not murdering people. She says Book has spent much of his time in his room with the curtains closed, while his kids speak of the sadness he felt.
Here's a full transcript of the interview between Goodman and Richardson's family:
Where were you on Sept. 26 when your husband Book was arrested by the FBI?
Erin Richardson: "I was in New York City. I had just gotten there the night before. The next morning my daughter woke me up. I can still hear in her voice to this day: `Mom, the FBI is at the door and they're arresting dad.'"
What was your reaction?
Erin: "I didn't know what to think. I jumped up and grabbed my iPad, because we have cameras in front of the house, in the back of the house and on the side of the house. I said `This has to be a mistake. This can't be possible.' And on the cameras, I can see my husband surrounded by six or seven agents and he has on no shirt. He has on just his shorts and his shoes and they're handcuffing him. Shortly after that I saw them pull my son out and he's standing there with them. So I didn't know if they were going to arrest my son. I didn't know what was going on. And I definitely didn't know why they were arresting Book."
E.J. Richardson (son): "Both me and my father we woke up. I came out of my room to say hi to him, to say good morning. Then we both heard the door ring. And there were like multiple knockings. We were both nervous. So we both quickly went to open the door. As soon as my dad opened the door I saw someone come in the front and I saw it was an FBI agent. I was like `FBI agent. Why?' I walked behind my father. I saw they also had a battering ram and that was also scary because I thought they were going to break down the door if we didn't answer. When you see the door and it's mostly glass. It was really scary because we didn't expect them to be there and we both thought `this was a joke, right?'"
Erin: "I didn't know what was going on. I couldn't understand. It wasn't making sense to me. I'm trying to go back in my mind like, you know, does this have something to do with a friend? Or maybe somebody who came to visit that we didn't know. I'd never in a million years thought it had anything to do with basketball."
How did you find out exactly what it was about, the charges and what he was being accused of?
Erin: "I turned on the TV and it was everywhere."
Sere Richardson (daughter): "When they started reading off the charges I was with my boyfriend and we were like stunned, `Are we serious? Are we really being charged this right now?' I saw my dad and my dad I could tell in his eyes he was embarrassed. When he finally got out he just kept apologizing and he was sorry he had to put me through that."
Erin: "I was confused by why this was a federal issue, why they felt the need to be at my door a little bit before 6 a.m. with a battering ram. I couldn't…that didn't make sense to me. My husband's not El Chapo. He's not out here murdering people and causing harm. So I was angry. I was angry. I was very angry because it could have went so horribly wrong."
What has this last year been like for your and your family? For Book?
Erin: "He would stay in the bedroom all day. He would not come out. He would be in the dark. I'd come in and open curtains and I'd go back out maybe to fix some lunch or something and he'd close them. He didn't want to be bothered. He didn't want to turn on the television. He didn't want to talk to anyone. So I was getting scared. He just withdraws from us. And that's not like Book. He loves to be around people. He loves to talk and laugh and stuff. So I know and I try not to just overcrowd him and stuff because he does need time to process this. There were times he cried and I let him because he needs to get that emotion out."
"It's been up and down and Book is starting to deal with it a little bit better but there are days when I immediately know, you know, that he's crawled back into that hole."
E.J.: "Before he was all fine but now I've seen him sad. Like, I've seen him cry. He's had some real personal talks with me. And I feel like I feel sad for him as well because I've never seen him like that and I've always felt like, `Hey, he's the biggest, toughest guy I know.' I would never see him cry."
Sere: "My dad was the man of the family. He took care of everybody, and now I feel like he feels hopeless and that's the only thing that's really tough for me."
What's been the hardest part for Book?
Erin: "The hardest part initially was not be able to talk to the U of A players. Not being able to explain to them, `Listen, I didn't abandon you. I never wanted this to happen.' He couldn't talk to them. He couldn't tell his side and that's the part that's really burning him up. Because he loves to talk, you know, and he can't go on anything and say how he feels, what he did, what he didn't do. You just have to sit and listen to people on television, on social media, make you out to be this bad guy and you can't tell your story.
"That's what's really burning him up right now, and this is why this case just hit him so hard. Because he's like, `Wait a minute. I've spent my years trying to make sure these kids can get out of the 'hood and do well for themselves and their families, and you're stopping me from doing what I love."
What's been the reaction from the Arizona program, Sean Miller, coaches, the administration?
Erin: "(Lorenzo) Romar reached out to Book, and told him he was praying for him, and he loves him, and hang in there. That's it."
Nothing from anybody else?
Erin: "No. Not a call. Not a text. Not an email. That's it."
How do you think Book feels about that?
Erin: "He feels abandoned. He feels like he was deemed guilty and just thrown out with the trash before he was indicted, before it went to trial. He feels like they just wanted to wash their hands of him, (like) `Let's just get rid of that and go about business.' And he knows at the end of the day this is business. But it still would be nice if maybe a card was mailed like 'Hey, thinking of you,' but it's no one."
How much do you talk as a family, or maybe just you and Book, about what might happen because of all this? How much does he verbalize potentially going to jail and what's next?
Erin: "This is serious and he's always been a person that instead of crying he finds a way to laugh. But now this is forcing him to say, `You know what? This is real life. I can't laugh my way out of this one. I'm gonna have to face this and I'm going to have to deal with it.' But he knows he has has his family. And we are going to get through this if we gotta die trying. There's no giving up."
Oct. 24, 2018 : Three men at center of hoops corruption case found guilty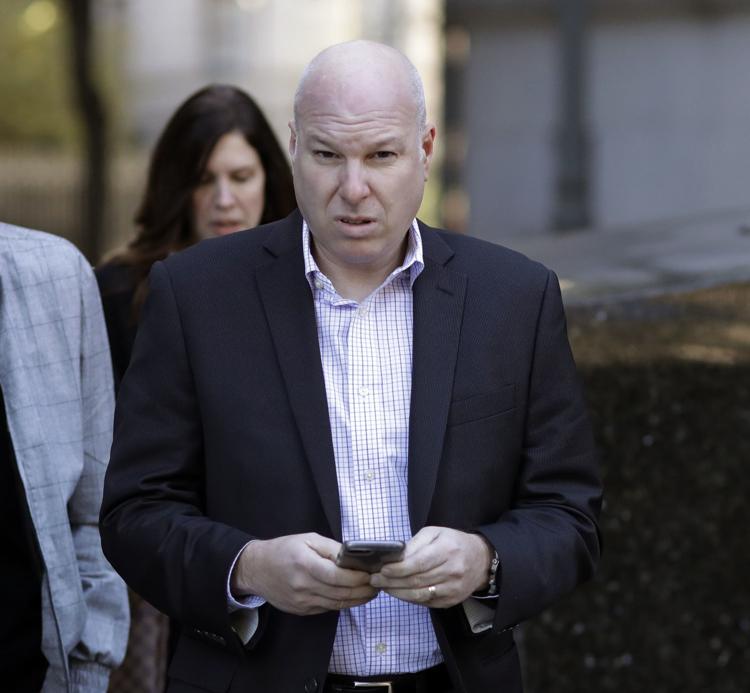 Three men at the center of an ongoing federal investigation into college basketball corruption are found guilty of multiple felonies.
A jury decides that former Adidas consultant Merl Code, Adidas executive Jim Gatto and would-be sports agent Christian Dawkins committed wire fraud and conspiracy to commit wire fraud by paying families of coveted basketball prospects to get them to commit to programs sponsored by the shoe company. The 48-year-old Gatto is found guilty on all three of his counts, and Dawkins, 25, and Code, 44, are found guilty on both of theirs. There is stunned silence in the court room after the jury foreperson read the verdicts.
Each federal charge carries a maximum sentence of 20 years in prison, though the men are likely to serve between two and four years.
"Today's convictions expose an underground culture of illicit payments, deception and corruption in the world of college basketball," says Robert S. Khuzami, a deputy U.S. attorney based in New York. "These defendants now stand convicted of not simply flouting the rules but breaking the law for their own personal gain. As a jury has now found, the defendants not only deceived universities into issuing scholarships under false pretenses, they deprived the universities of their economic rights and tarnished an ideal which makes college sports a beloved tradition by so many fans all over the world."
Gatto's attorney, Michael Schachter, said he plans to appeal. "Of course," he said.
Dec. 3, 2018: Attorneys for implicated coaches ask that all charges be dropped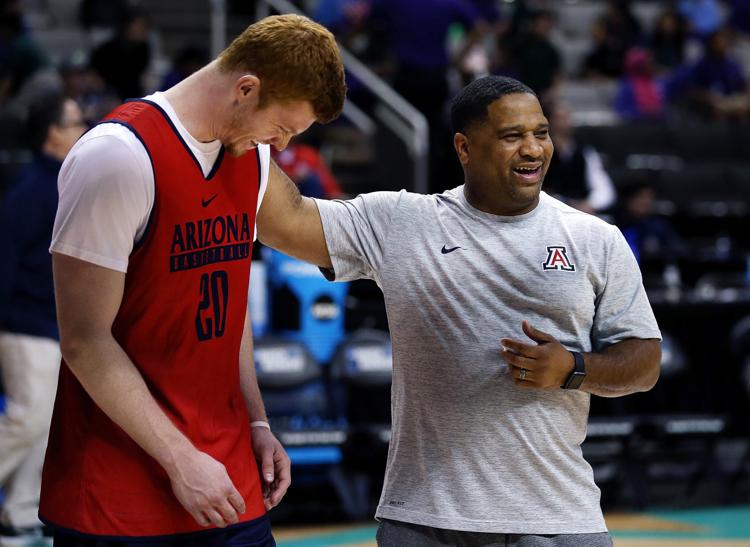 Attorneys for former Wildcats assistant coach Emanuel "Book" Richardson and his co-defendants ask that the federal charges be dropped, saying that the men didn't commit any crimes.
Outside the context of NCAA rules, the actions of Richardson and other basketball coaches are "not remotely considered unlawful," the 39-page joint motion says.
Lawyers for Richardson, Dawkins, Adidas representative Merl Code, former USC assistant coach Tony Bland and former Oklahoma State assistant coach Lamont Evans say, among other things, that the government "singled out certain alleged NCAA rules violations as 'corrupt' and decided to prosecute them as federal crimes."
Dec. 6, 2018: Richardson attends Phoenix hoops tournament, says he still watches Cats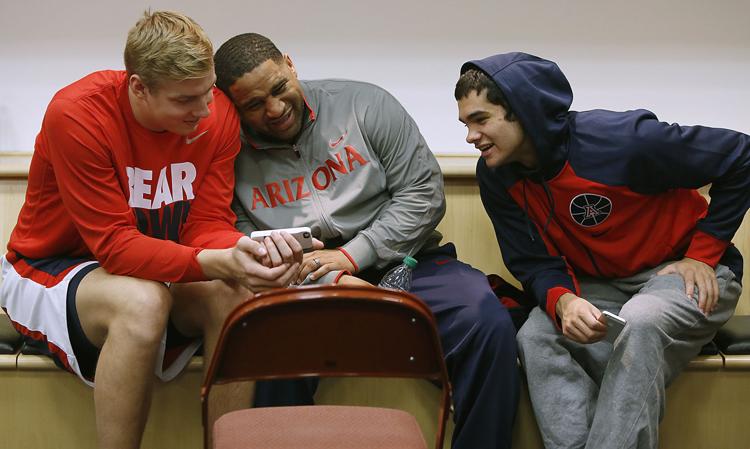 Book Richardson returns to a familiar place — the basketball gym. The former UA assistant watches as Scottsdale Bella Vista Prep guard Terry Armstrong, an Arizona commit, takes on LaMelo Ball and Ohio's Spire Institute at the Hoophall West Showcase. Richardson sits alone in the stands, five rows behind Lavar Ball. At one point, he exchanges a quick hello with former NBA standout Metta World Peace.
"Just wanted to come up and watch some good high school basketball," the former UA assistant coach says. "They do a great job at the Hoophall West, and if I had the opportunity as a high school coach, I'd always want to come out here."
He talks to the Star: 
How have you been recently?
A: "Been blessed. God has been great giving me the opportunity to deal with some things personally and just being the best father, husband. I've been blessed to have coached so many great players who have reached out to just check on me, and in that situation, it's been really awesome."
One of those former players is Allonzo Trier. What does it mean to you watching him blossom with the New York Knicks?
A: "It's surreal, because every (Arizona) guy that has played in New York — Derrick Williams, Kadeem Allen, Rondae Hollis-Jefferson — your eyes light up and your heart goes out to them because that's where I'm from and I always want them to be well, but especially there."
How has Trier been able to perform so well?
A: "A lot of space on the floor, a lot of isolation stuff and that's the one thing I've always said: Allonzo has an NBA talent. He can score the basketball."
Have you watched Arizona this year?
A: "Every game."
What do you think about this year's UA team?
A: "They're grinding things out and they're gritty. I love that edge they play with, that chip on their shoulder. It's fun to watch."
How has it been still living in Tucson?
A: "It's 70 degrees every day; you can't beat it. It's freezing cold in New York, so Tucson has been awesome, the people have been awesome. The fans have been awesome and it's one of the destination spots in the country. I'll go on record: They're one of the top two or three fanbases in the world."
When you go out in public in Tucson, how have people treated you?
A: "(They say) 'We're praying for you, Coach.' That's mostly it. They help me in Walmart to make sure I know where I'm going, so I'm OK."
How many of your former players have reached out to you over the last year?
A: "A lot of them. I'm fortunate enough to coach some guys as high school players and college players that have reached out to me. Solomon (Hill), Derrick, Kemba (Walker) in a big way, Allonzo, Rondae, Nick Johnson, Aaron Gordon, T.J. McConnell. … I feel terrible if I forgot anyone, but so many of those guys check in on you to see how you're doing and it's been great for me."
Jan. 7, 2019: Richardson takes plea agreement, likely to face prison time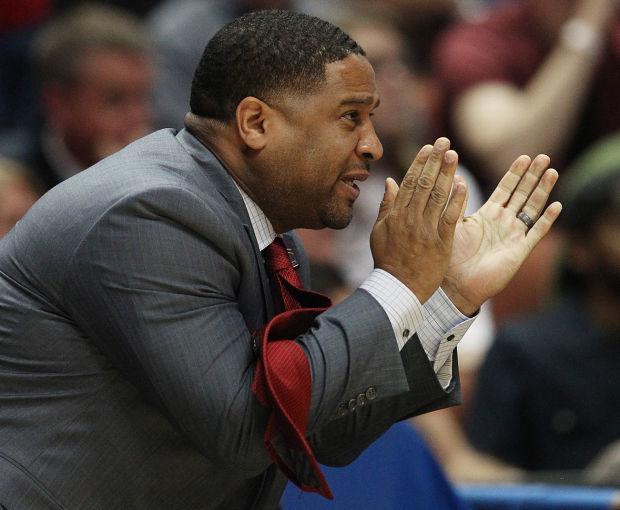 Former Arizona assistant basketball coach Book Richardson pleads guilty to one count of federal funds bribery, part of a plea agreement related to the federal investigation into college basketball.
Four other charges will be dismissed, according to Richardson's Louisiana-based attorney, Craig Mordock. The remaining charge carries a range of 18 to 24 months in prison, though a sentence can be levied outside that range on either side. Sentencing is expected in April.
Mordock, who said he filed the plea agreement paperwork with federal attorneys in New York, said a decision had not been reached on whether the agreement would include any cooperation from Richardson in the ongoing federal investigation and trials involving college basketball.
Jan. 22, 2019: Richardson pleads guilty to federal bribery charge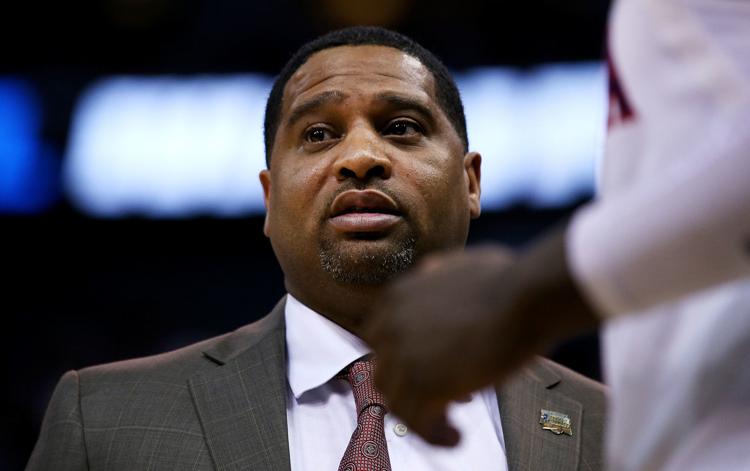 NEW YORK — Former Arizona assistant coach Emanuel Richardson will be sentenced on April 24 after pleading guilty Tuesday to one count of federal funds bribery as a result of the plea agreement he made earlier this month.
Richardson, 46, wiped tears from his eyes after telling the judge he accepted $20,000 in exchange for a promise to steer student-athletes to would-be agent Christian Dawkins. Prosecutors said Richardson planned to use $15,000 of the money to entice one prized recruit to attend Arizona.
Richardson agreed not to appeal any prison sentence of two years or less, according to the plea agreement, and will pay back $20,000. The remaining charge carries a range of 18 to 24 months in prison, though a sentence can be levied outside that range on either side. He will not have to cooperate with federal authorities under the terms of the deal, said Craig Mordock, Richardson's New Orleans-based attorney.
Richardson, who was among 10 people arrested in Sept. 2017 as a result of the federal investigation into college basketball, becomes the second former coach within a month to plead guilty in the case. The pleas came after an Adidas executive and two recruiting insiders were convicted last fall in the scandal.
Former University of Southern California assistant basketball coach Tony Bland pleaded guilty earlier this month to accepting $4,100 in cash to steer USC players to certain financial advisers and business managers.
Bland is expected to only receive probation. There is no mention in his agreement of Bland having to cooperate.