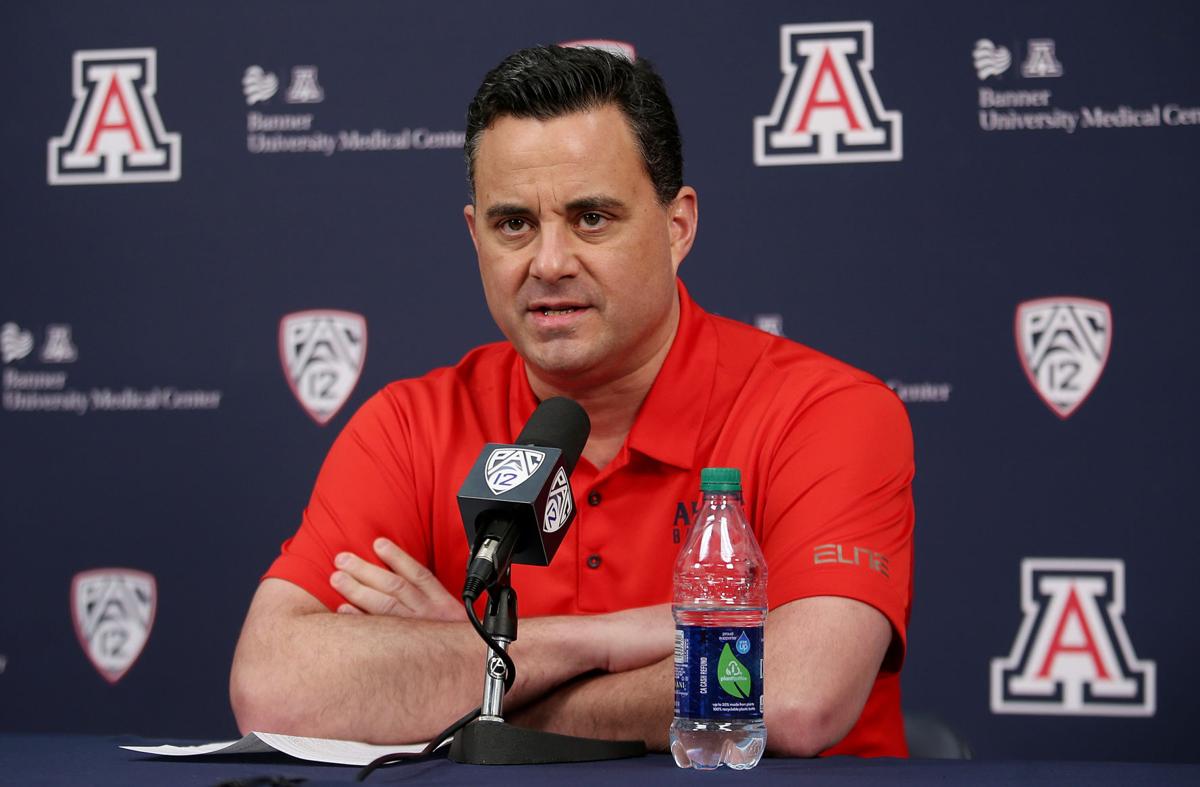 Boston-based attorney Paul Kelly, who was retained by Arizona to handle NCAA-related issues stemming from the federal investigation into college basketball, watched Tuesday's proceedings in U.S. District Court in Manhattan.
Kelly said via email that an attorney from UA's General Counsel office has been at the trial every day and that "we are monitoring the proceedings very closely."
Based on the evidence from the initial federal complaint, UA is at least likely to face NCAA punishment over the actions of former assistant coach Book Richardson, who pleaded guilty to federal funds bribery after a federal complaint alleged he took $20,000 in bribes.
If a UA player is found to have taken money, that player could be declared retroactively ineligible, making UA vacate any wins or NCAA Tournament appearances with that player.
Head coach Sean Miller could also face up to a year's suspension under NCAA bylaw 11.1.1. -- which says head coaches are responsible for the actions of their indirect and direct reports -- if the NCAA finds his staffers have committed a Level I major violation.
Kelly's firm, Jackson Lewis, published a post detailing how head coaches need to document and file their efforts to have staffers working in compliance of the rules, if they are to rebut the presumption of responsibility.
"Plausible deniability is a poor strategy to rebut Head Coach Responsibility allegations," the Jackson Lewis post reads. "The 'I didn't know it was going on' excuse will do little to rebut the presumption of accountability.
"Instead, head coaches must rely upon a three-prong strategy: A demonstration that the coach adequately monitored the activities of employees under their supervision, actively engaged in rules education activities with employees under their supervision, and actively communicated compliance concerns and reported information that could constitute a NCAA compliance issue."
---
---
CBS' Matt Norlander says U.S. District Court judge Edgardo Ramos will decide on Tuesday night which "crucial anticipated wiretapped phone calls" will be allowed into evidence.
---
Yahoo's Dan Wetzel says things could really get interesting if Christian Dawkins takes the stand, and if there is a recorded conversation between Dawkins and Sean Miller about Miller's "fronted" deal that might also be presented.
---
Arizona may have a shot at Jordan Brown this time after losing out to Nevada for the five-star forward a year ago. Busting Brackets puts UA as one of five top possibilities for Brown, along with ASU, Ohio State, Oregon and Kentucky.
---
Five-star guard Nimari Burnett told Zagoria (for FloHoops) that Arizona is pitching him on helping take over for Nico Mannion and Josh Green in 2020-21.
---
Contact sports reporter Bruce Pascoe at 573-4146 or bpascoe@tucson.com. On Twitter @brucepascoe