Attorneys: Several factors could affect DUI case for Arizona Wildcat's Ira Lee
Police arrested Ira Lee on super extreme DUI charges with a 0.215 blood-alcohol level early Sunday. The Star's Bruce Pascoe talks to attorneys about how the case could evolve, and runs through other pertinent UA basketball news.
Several factors could play into discipline for UA's Ira Lee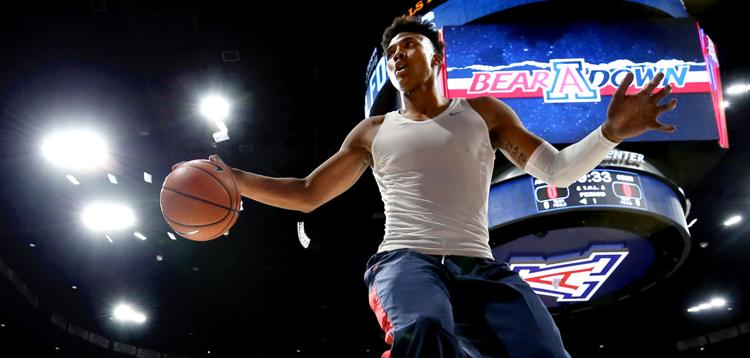 While it isn't yet known if Arizona will discipline sophomore forward Ira Lee because of his arrest on DUI charges Sunday morning, legal issues could force Lee off the court in the months ahead.
Lee would face a minimum of three days in jail and nine days of house arrest, wearing a GPS-enabled ankle bracelet, if convicted of super extreme DUI — the stiffest charge he received after UA police pulled him over early Sunday morning just south of Sixth Street near Arizona Stadium. Lee would face a minimum of two days in jail and seven days of house arrest if he is convicted of extreme DUI.
However, Lee's charges might be significantly reduced because of inconsistencies in his situation, several DUI attorneys told the Star on Wednesday.
Tucson attorney Joe St. Louis said the super extreme DUI charge "should get tossed" because only one of his two Breathalyzer tests was over the minimum blood-alcohol limit needed for that charge.
Lee tested at 0.215 and 0.198 on a Breathalyzer, according to a police report. State law says a 0.20 is needed for a super extreme DUI charge, while 0.15 is the minimum for extreme DUI. Both Tucson attorney Alec Hanus and Phoenix attorney Kevin Crowley said they'd never seen a case where the prosecution went for the higher charge when one of the two breath tests was under the threshold. Lee was given two-part Breathalyzer tests on two occasions because police said the first test issued numbers that were greater than the 0.020 maximum differential allowed.
Campus police arrested the sophomore forward after he nearly hit another car on campus early Sunday.
Hanus said he had no knowledge of Lee's case, but when told the results of the Breathalyzer tests, Hanus said it was "unusual that it was reading that far apart on multiple occasions. That does raise a red flag for sure and it's worth checking out."
St. Louis said those combined results suggest Lee might have had a distortion from "mouth alcohol" — such as vomit — that led to a higher breath reading than was actually in his system. Or the Breathalyzer machine itself could have had an issue, he said.
As a result, St. Louis said it was possible that Lee's case could be reduced to a standard DUI — which carries a minimum of one day in jail — or even to what he called a "baby DUI," the charge of driving after drinking as a minor. Lee turned 20 in March.
Lee also may have helped himself by passing the four points of a one-leg stand sobriety test, St. Louis said.
"You would not expect anybody who is genuinely 0.20 to complete that test fully," St. Louis said, though he said athletic people can fare better on it.
The police report said Lee did not stare at his foot as instructed but instead at a point on the ground 10 feet away. Lee failed all six cues on a horizontal gaze test and 6 of 8 in a "walk and turn" test, the report stated.
A personal issue might also become a factor for Lee.
Lee posted on Instagram a day before his arrest that his grandmother died, saying she was his "No. 1 fan." He also tweeted that "Not even music can heal me right now."
Hanus said a prosecutor might consider a personal issue, like a grandparent's death, when offering a plea agreement.
"You usually go up and say, 'This is his first time, he's away from home and his grandmother passed away,'" Hanus said. "That's something I know I would bring up in talking to the prosecutor."
Whether Lee is eventually handed a penalty, one thing appears certain: The Wildcats would suffer from his absence.
Lee is only one of four players slotted for the Wildcats' two post positions this season, and that's counting sophomore Emmanuel Akot, a combo forward who suffered from knee tendinitis last season.
Lee averaged 10.2 minutes per game last season while the Wildcats relied heavily on 7-footers Deandre Ayton and Dusan Ristic in the post.
"Ira is one of many guys from last year's team we're really expecting to take a jump from their freshman to their sophomore year," UA coach Sean Miller said last week before Lee's arrest. "In my experience with a talented player, often that's the window of time when they make the most significant stride.
"A lot of times they just happen to be behind some really good talents who are more experienced and older so because of that they didn't get maybe as big of an opportunity as a freshman. I would certainly say that was Ira's situation, but he's worked really hard in the spring and followed that up with a really good summer."
Pinder 'ready to start' next chapter in Poland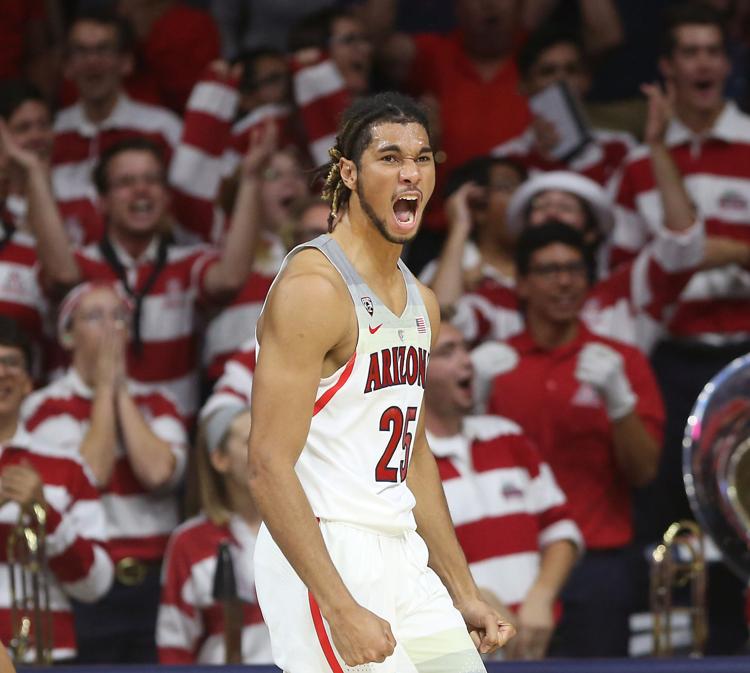 Former Arizona forward Keanu Pinder will head to yet another continent to continue his basketball career, signing with Legia Warsaw in Poland. He posted on Twitter that he was "ready to start this next chapter!"
Originally from Perth, Australia, Pinder played at Hutchinson Community College in Kansas before transferring to Arizona in 2016. He averaged 2.4 points and 2.3 rebounds per game last season but was mostly valued for his defense.
Miller said last week that Pinder was trying to finish up his UA degree remotely by the end of the fall semester, even as he was finalizing plans to head to Europe.
In the Polish first division, Pinder will face former Utah guard Justin Bibbins, who signed with a club in Gdansk.
NCAA replaces RPI ranking system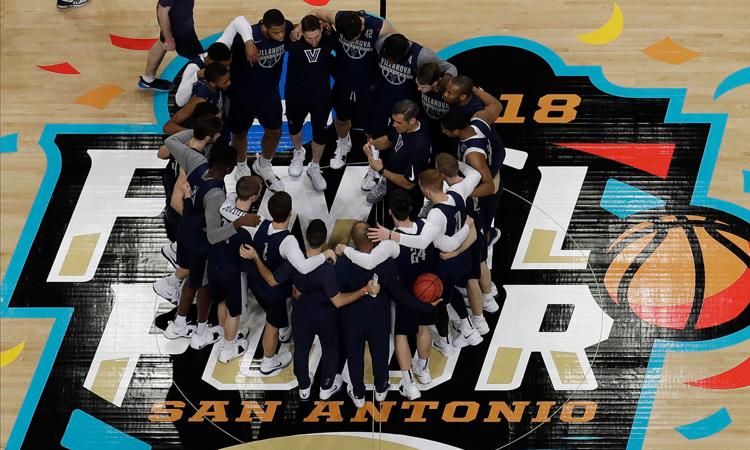 The NCAA announced Wednesday it is replacing the RPI with the more predictive "NCAA Evaluation Tool" as a ranking system to help determine NCAA Tournament selections.
The "NET" metric will incorporate strength of schedule, game location, offensive and defensive efficiency, and scoring margin (with a cap of 10 points, so there is no incentive to run up scores). The date of a game will not be considered in the NET rating so that a late-season game counts the same as an early-season game, which is consistent with the NCAA selection committee's current view.
While RPI had been deemphasized in recent years as a factor in determining NCAA Tournament selections, it was still incorporated in the "quadrant" ranking system that was introduced last season.
Now the NET rating of an opponent and a game's location will determine which quadrant any particular game falls into, with the toughest being Quadrant 1 games (1-30 NET teams played at home, 1-50 teams on neutral sites and 1-75 teams played away from home).
"What has been developed is a contemporary method of looking at teams analytically, using results-based and predictive metrics that will assist the men's basketball committee as it reviews games throughout the season," said Dan Gavitt, the NCAA's senior vice president of basketball. "While no perfect rankings exist, using the results of past tournaments will help ensure that the rankings are built on an objective source of truth."
UA target Ellis adds a star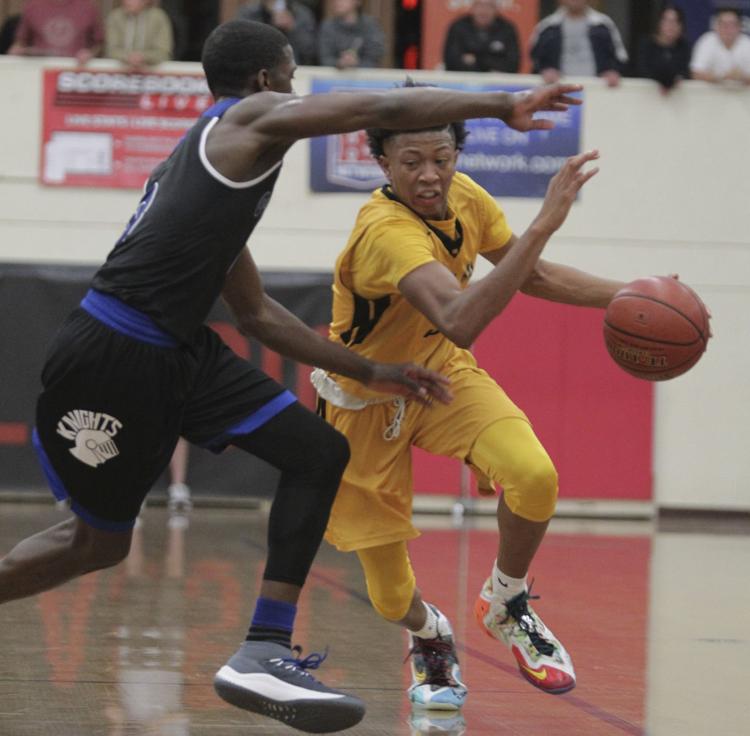 UA recruiting target Boogie Ellis, a class of 2019 guard from San Diego, jumped from 72 to 25 in 247Sports.com's updated rankings, putting him in five-star and possible McDonald's All-American territory.
Five-star Phoenix point guard Nico Mannion also made a jump in 247Sports.com rankings, from 15 to 9.