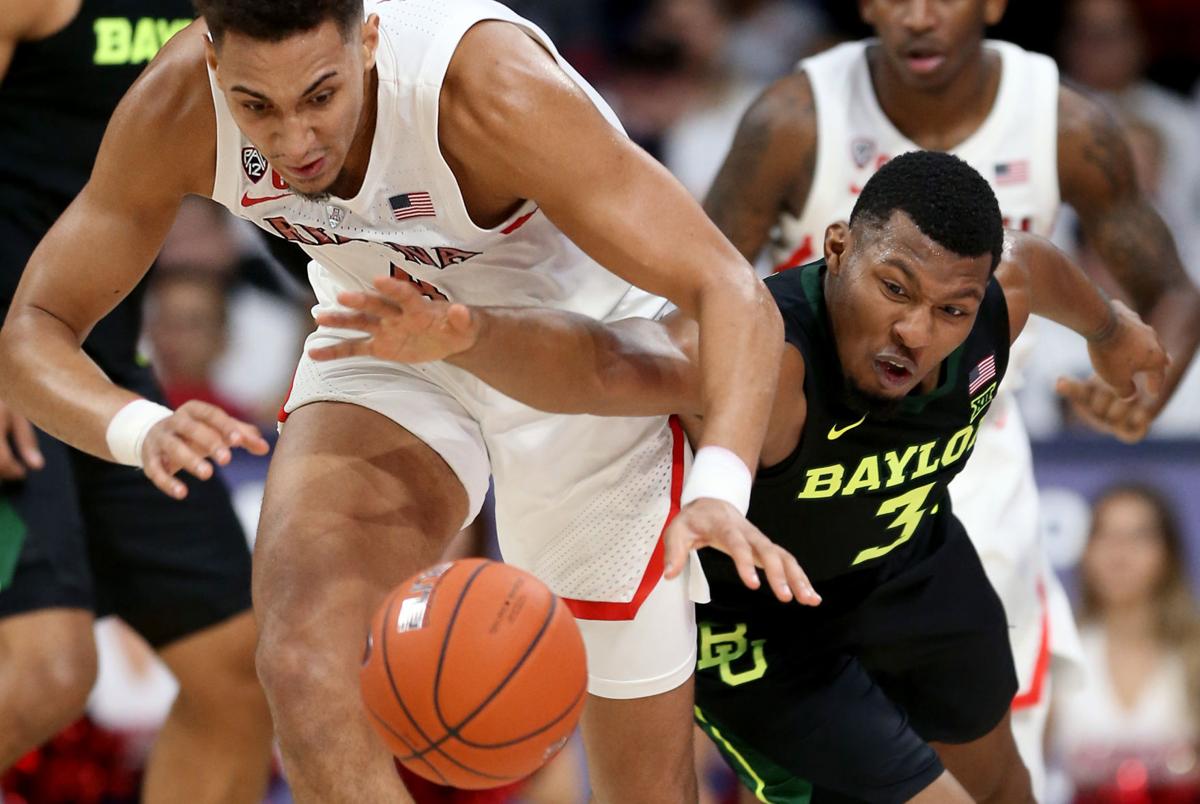 Christmas is coming early for those planning on making the road trip to Waco, Texas when the No. 12 Arizona Wildcats battle No. 18 Baylor on Saturday Dec. 7.
Baylor Athletics has announced that they will provide FREE entry to the game when the ticket office opens at 9 a.m. CT. 
The free admission comes on the same day as when Baylor football plays in the program's first-ever Big 12 Championship game against Oklahoma at AT&T Stadium in Arlington, which is just two hours north of Waco. Both games start at 11 a.m. CT.
As for the basketball game, the Wildcats take on the Bears in one of their marquee non-conference games of the year and it will be the first time the Cats play a true road game this season. The matchup will also be the first time Arizona faces a top 25 opponent this season and the Cats are fresh off a Wooden Legacy Championship in which they defeated Wake Forest 73-66 to stay unbeaten at 9-0.
Baylor has already faced a top 25 team, knocking off No. 17 Villanova in the Myrtle Beach Invitational. 
The upcoming game in Waco marks the completion of a home-and-home series between the Wildcats and Bears as Baylor snapped Arizona's 52-game non-conference homecourt win streak with a 58-49 victory in Tucson a year ago.
If you aren't embarking on the 14 hour drive from Tucson to Waco, the game is televised on ESPNU. 
Alec has been with the Star since October 2019. He's currently a senior at the University of Arizona and previously worked as sports editor for the Arizona Daily Wildcat. 
Be the first to know
Get local news delivered to your inbox!