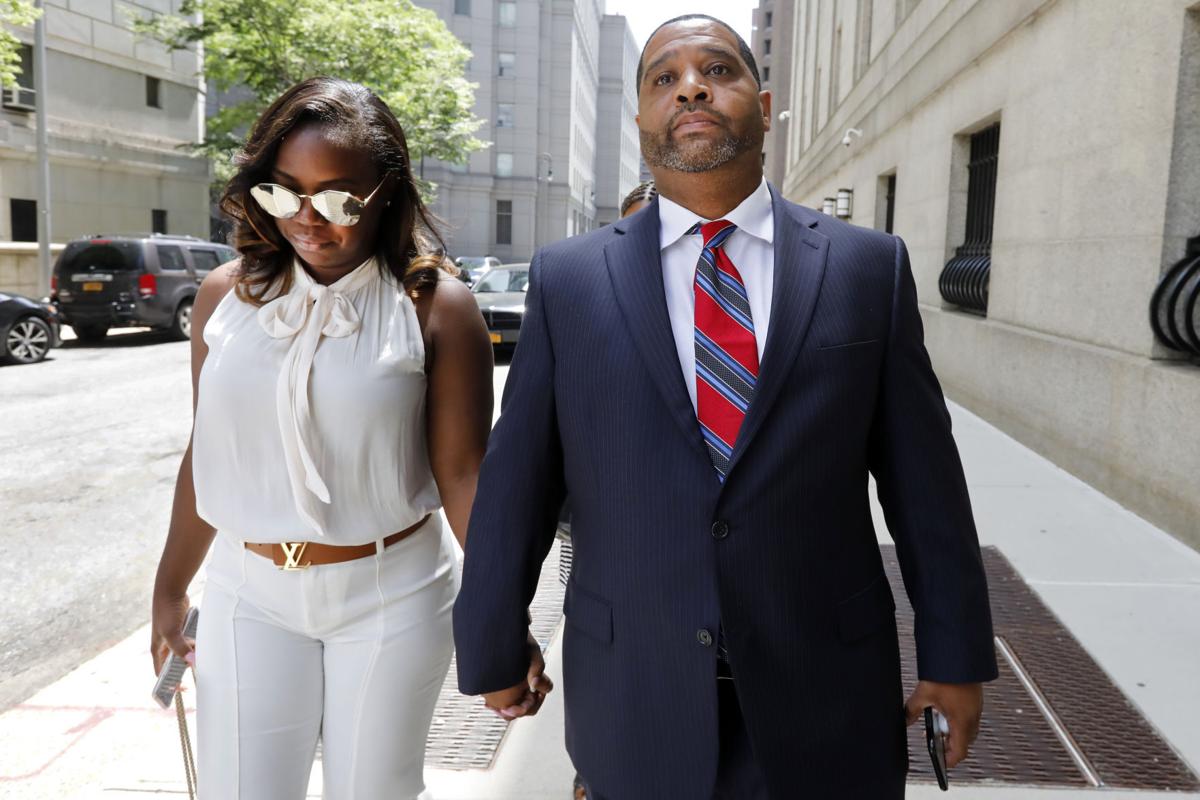 When former Arizona assistant basketball coach Emanuel "Book" Richardson surrenders Thursday for a three-month sentence at Otisville federal prison in New York, he'll be the first figure involved in the FBI college basketball investigation to start serving time.
He'll also remain nearly alone among his coaching peers.
While Richardson will be making a short stay in a minimum-security camp — surrounded by 118 white-collar convicts that include Donald Trump's former attorney, Michael Cohen — he's one of only two coaches assigned any prison time as a result of the federal investigation into college basketball.
Ex-Auburn assistant coach Chuck Person avoided a prison sentence Wednesday in New York despite the fact that he allegedly took more than four times the amount of bribes that Richardson and the other prison-bound coach, former Oklahoma State assistant Lamont Evans, have admitted to.
Prosecutors said Person took $91,500 in bribes, while Richardson admitted to taking $20,000 and Evans $22,000 from the aspiring agents. A fourth coach, ex-USC assistant Tony Bland, also did not receive prison time after admitting to taking $4,100.
Prison sentences for three other college basketball figures — Christian Dawkins, Merl Code and Jim Gatto — remain under appeal.
In sentencing Person to 200 hours of community service and two years of probation Wednesday, judge Loretta A. Preska said "no purpose would be served by incarceration." She also said she disagreed with prosecutors' arguments that Person was driven by greed, saying he was "charitable almost to a fault."
In a pre-sentencing motion, Richardson's attorney, Craig Mordock, asked judge Edgardo Ramos for similar leniency.
"Mr. Richardson's entire life, in part by his own misguided volition, is largely ruined and will never be the same," Mordock wrote.
"As a result of this case, he will never work again in college basketball and will be saddled with a felony conviction thereby vastly limiting his professional opportunities in any capacity. Certainly this punishment alone would arguably be sufficient."
But Richardson's plea deal did not allow the appeal of any prison time of two years or less, meaning he was stuck with his three-month sentence.
If there's any small consolation for Richardson, it's that he was assigned to what Forbes once called "one of America's cushiest prisons," a camplike setting in the New York countryside that features a range of activities and a kitchen serving Kosher foods.
Otisville, which also houses an adjacent medium-security prison, is also only about a two-hour drive or train ride from Richardson's roots in New York City.
Before Cohen reported to Otisville to serve a three-year sentence for tax evasion, lying to Congress and campaign finance crimes, The Associated Press described the camp as a place where "white-collar and D-list scoundrels can do time while playing bocce ball and noshing on rugelach."
Also among the current 188 occupants at the Otisville camp: former "Jersey Shore" star Michael "The Situation" Sorrentino, who was convicted of tax fraud, and convicted fraudster Billy McFarland of Fyre Festival fame.
Together, the inmates have access to weights, cardio equipment, tennis courts, horseshoes and, of course, a basketball court.
While Richardson won't be there long — his sentence includes two or three weeks of processing on the way in and 10 days or so on the way out — he's likely to find his way to the basketball court when he can. He might even be on the sidelines, too, perhaps while coaching Cohen or "The Situation."
If so, that could be a unique transition toward the next step in a coaching career Richardson remains set on continuing.
If no longer in college basketball, then maybe in an organization that is willing to look past the felony conviction that is now attached to Richardson's record.
Richardson did not return a message seeking comment, but Mordock was optimistic his client could return to coaching. Richardson is scheduled for release on Oct. 17, just in time for the basketball season.
"Book has received an outpouring of support from people in the basketball community," Mordock said. "It's been very appreciated. He's been in a bit of a holding pattern but he'll be free and clear in October. We're hopeful he can find some opportunity in basketball."