Brandon Randolph made his leap into professional basketball official Wednesday, assuring that once again the Arizona Wildcats will feature a radically new roster in 2019-20.
Randolph is not expected to be drafted and is not listed among ESPN's top 100 NBA Draft prospects, but has enough upside that he is expected to get an opportunity in either the G League or overseas.
Arizona has had five players leave early and not get drafted over the past four years, though all eventually found G League-or-better opportunities: Brandon Ashley in 2015, Kobi Simmons and Chance Comanche in 2017, and Rawle Alkins and Allonzo Trier in 2018.
ESPN draft analyst Mike Schmitz said in March that Randolph might be able to land an Exhibit 10 contract, in which players get $50,000 if they go to camp with an NBA team and then stay with that club's G League affiliate for at least 60 days afterward if cut from the NBA team.
Randolph has been expected to stay in the draft for months, even though he slumped during Pac-12 play. Coach Sean Miller's spring recruiting indicated the coaches did not expect him to return.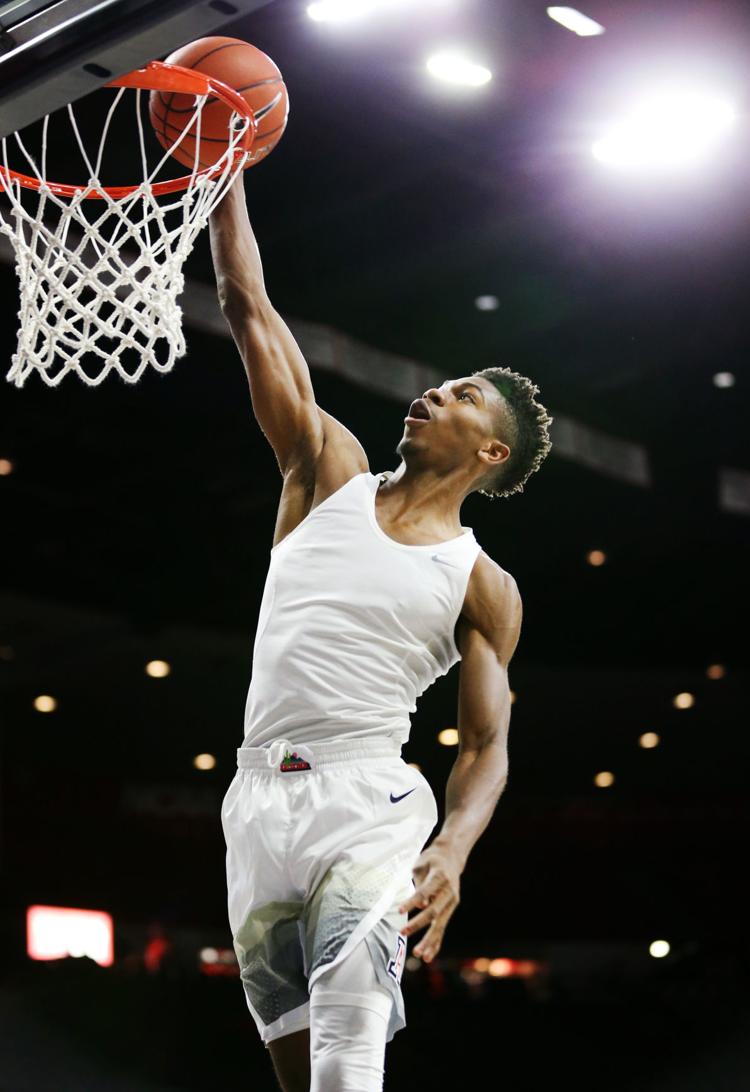 Even with Randolph expected to leave, the Wildcats were one over the scholarship maximum of 13 until rising sophomore Devonaire Doutrive left the team on Monday. The Wildcats are still recruiting Nevada transfer Jordan Brown, a potential acquisition that would force Miller to clear another roster spot.
If Randolph had made a surprise return, his role would likely have changed. He'll also be 21 years old entering next season, which might have limited his draft stock had he stayed in college.
Randolph was UA's leading scorer in all games last season, averaging 12.4 points per game while taking the most shots (340) on the team. He averaged just 10 points per game in Pac-12 play, shooting 33.2 percent overall and 26.5 percent from 3-point range.
Randolph has been working out in Los Angeles during the predraft process. He was not invited to the NBA Combine or G League Elite Camp, but the Utah Jazz invited him for a workout. Robin Randolph declined to be interviewed in detail about her son, but posted an inspirational message to him on Twitter.
Rim shots
Arizona on Wednesday posted its opening for an associate head coach to replace Mark Phelps, who was removed from the team in February. UA initially moved to fire Phelps but has since indicated it will instead let his contract run out on June 30.
The Wildcats are expected to move their annual Red-Blue Game up to the weekend of Sept. 27-29. The Wildcats can begin practices as early as Sept. 25, but typically haven't held the Red-Blue Game until two or three weeks into practices. The UA football team hosts UCLA on Sept. 28.
Caleb Love, a four-star point guard in the Class of 2020, posted on Twitter that the Wildcats offered him a scholarship. Love plays at Christian Brothers College High School in St. Louis.