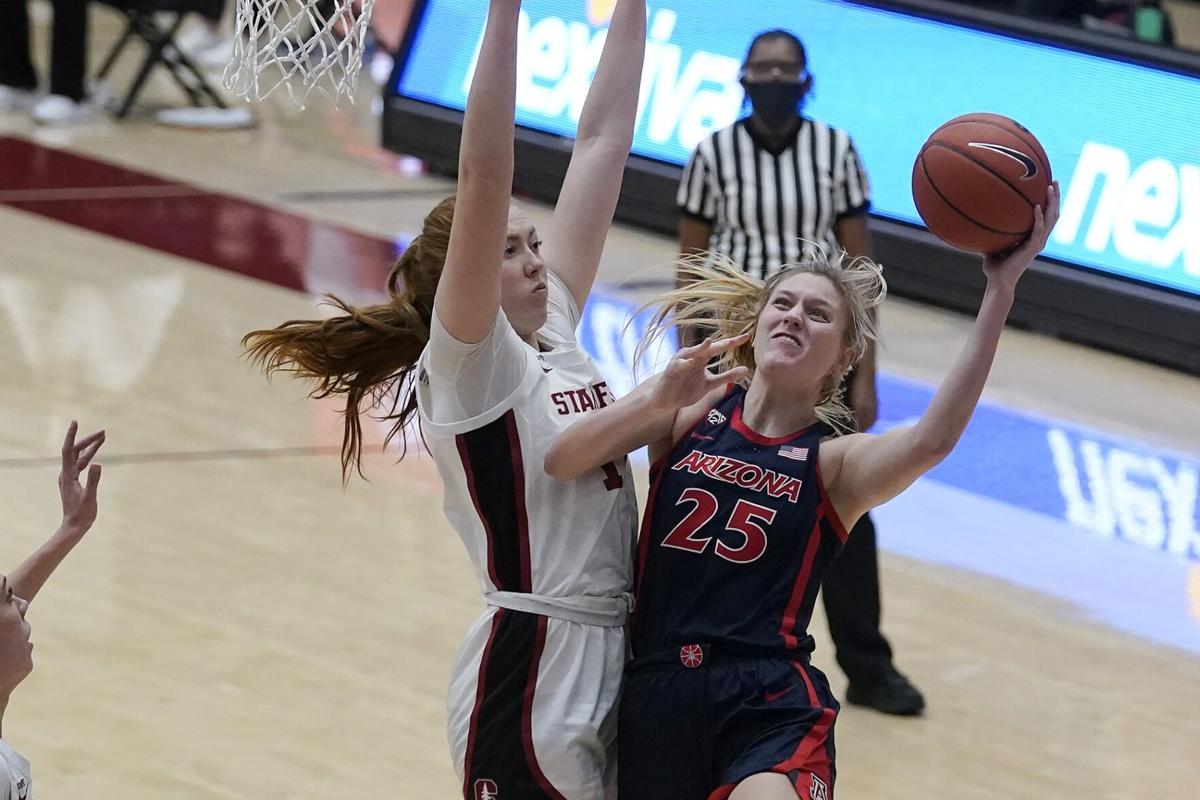 The ninth-ranked Arizona Wildcats were held in check by No. 4 Stanford on Monday night and lost 62-48 at Maples Pavilion.
Stanford's win clinches the Pac-12 regular-season title with one final week of regular season play left before the conference tournament.
Here's a look at the numbers behind UA's third conference loss:
31%
Arizona made just 17 of its 55 shots (31%), the team's second-lowest shooting percentage this season. The only time the Cats shot worse was in their first meeting (25%) against the then-No. 1 Cardinal in an 81-54 loss at McKale Center on New Year's Day.
0
After knocking down five 3-pointers in the first half, the Wildcats were blanked from long range in the second half, going 0 for 8.
"We can't beat the best team in the country shooting 24% from 3," UA coach Adia Barnes said. "We need to shoot 40% from 2 and 35% from 3."
62
A silver lining in this game is that Round 2 against Stanford was a much tighter battle as the Wildcats even held a lead for parts of the first half.
UA's defense limited the Cardinal's potent offense the second time around, holding Stanford to 62 points. It's only the fourth time this season the Cardinal has scored 65 or fewer.
"We fought, we didn't give up," Barnes said. "Didn't hang our head when we took punches."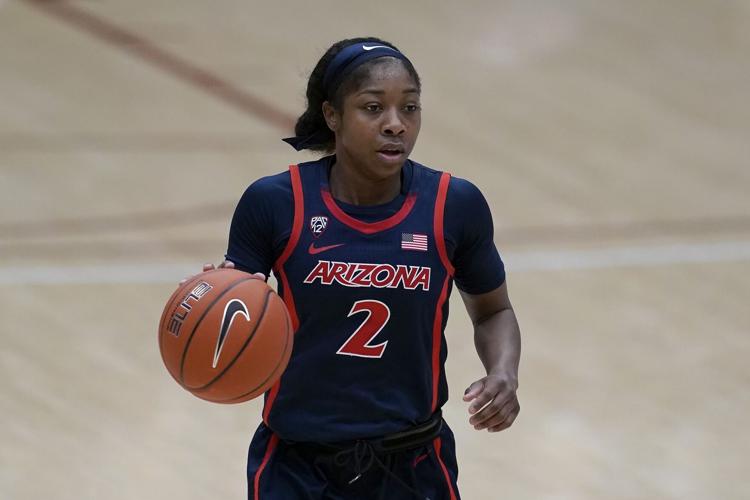 26%
In the two games against Stanford this season, Aari McDonald has shot just 11 for 42 (26%). Though she collected a team-high 20 points Monday night, the All-American point guard went 8 of 24 from the field and missed all six of her 3-point attempts.
"They forced Aari to take pull-up jumpers," Barnes said of the Cardinal defense.
24
The Wildcat had a difficult time in the front court matching up with Stanford's size as they were outscored 24-10 in the paint. Forwards Cate Reese, Trinity Baptiste and Lauren Ware combined to shoot 5 of 15 and turned the ball over four times.
1
The Pac-12 regular-season title belongs to Stanford as the Wildcats have one regular-season game remaining before the conference tournament. That game is at ASU at noon Sunday.
Alec has been with the Star since October 2019. He writes stories and produces digital content primarily about the Arizona Wildcats. Alec graduated from the University of Arizona in May 2020.