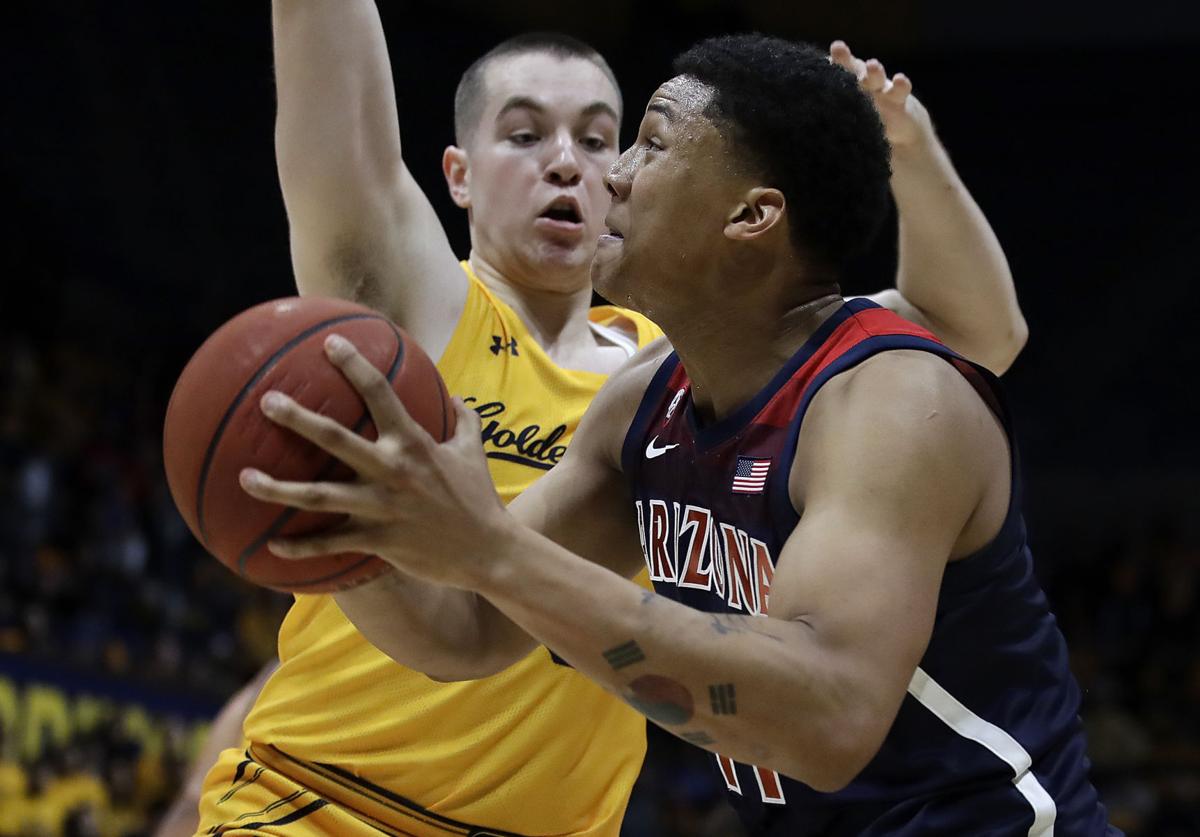 'Gold out' tarnished
Cal gave out 2,500 free shirts (without sponsorship even) in an effort to produce a "gold out". The PA announcer even picked out fans who had them on their laps and asked them to put them on. pic.twitter.com/seQYtsmw9N

— Bruce Pascoe (@BrucePascoe) February 14, 2020
Despite its best efforts, Cal couldn't quite pull off its "Gold Out" at Haas Pavilion.
The Bears gave out 2,500 free (and unsponsored) gold T-shirts to fans as they entered the arena, and a PA announcer tried to nudge fans who simply had them sitting in their laps when shown on the video board.
"Put the shirt on!" the announcer said.
But there were a couple of errors with Cal's approach.
For one, the game wasn't even close to sold out, with more empty blue benches and bucket seats than gold-plated Cal fans.
The other problem? The Bears were hosting Arizona, which annually draws nearly four-figure crowds to games at Haas Pavilion every season.
That meant there was a lot of red scattered throughout all those gold (shirts) and blue (empty seats).
---
The best trip
Out of all the five two-game road swings the Wildcats take around the Pac-12, the Bay Area stop is the favorite of team operations chief Ryan Reynolds.
Facing Cal and Stanford requires no flight between games, just a postgame bus ride of 40 minutes or so to the next place — and the team's hotel at Stanford is adjacent to campus.
While the Los Angeles trip offers similar ease getting between USC and UCLA, and an even shorter flight from Tucson, Reynolds has another reason to prefer the Bay area more.
"It's probably mental," Reynolds said. "We have a better record here."
The Wildcats swept their previous three trips to the Bay Area while they have been swept during two of the previous three trips they made to Los Angeles.
---
Ghostbusted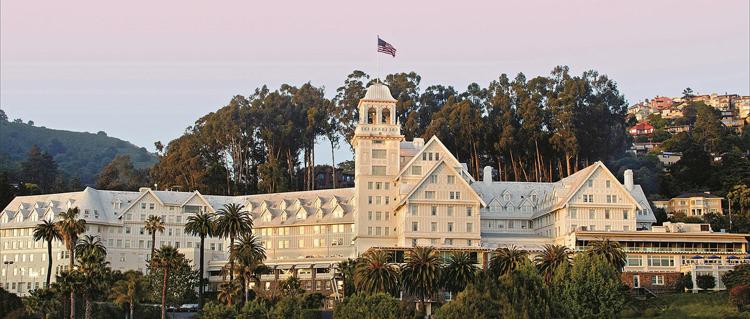 In fact, ESPN ran an account of the Spurs' worries — which included Tim Duncan saying he "got chills" hearing a baby cry in a teammate's room, even though there was no baby — just as the Wildcats were staying in the hotel that season.
"I remember Jordin Mayes was in the hallways freaking out," UA trainer Justin Kokoskie said.
Nick Johnson and Brandon Ashley were among the many others making complaints, asking if they could leave the place immediately. But, with a game scheduled at Cal the next day, they stuck it out.
The Wildcats survived the hotel just fine but the next day was memorably bad for other reasons: They lost 60-58 and Ashley suffered a serious foot injury that kept him out the rest of the season.
That was enough of a curse.
---
Valentine's Day 'love'
The Wildcats will make a rare exception to eat outside their hotel Friday evening, when they are scheduled to visit a steakhouse near their Palo Alto hotel for a Valentine's Day group meal.
"Taking them out is my treat for the boys," said Kokoskie, who is paying …. with a UA-provided credit card.
---
Executive suite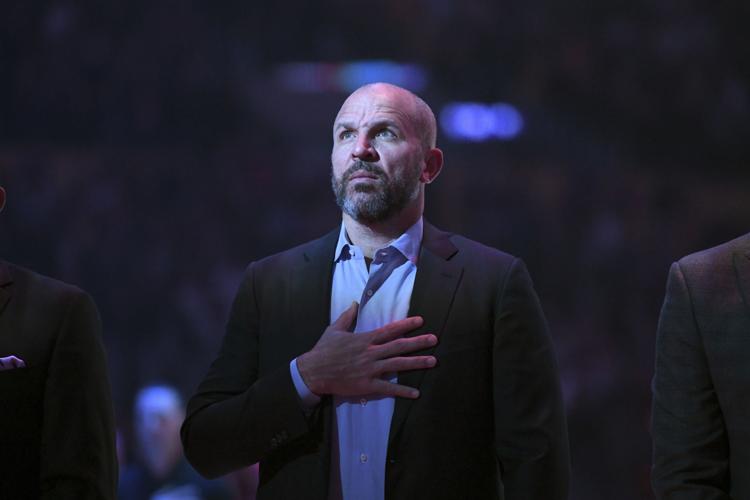 Only three former Cal players are currently on NBA playing rosters: Jaylen Brown (Celtics), Allen Crabbe (Timberwolves) and Ivan Rabb (New York Knicks, two-way) — but the Bears are well-represented in NBA front offices and coaching benches.
Bears legend Jason Kidd is an assistant coach with the Lakers, while former Cal standout Shareef Abdur-Rahim is president of the G League and Cal's former Kiwi big man, Sean Marks, is general manager of the Nets.
In addition, former Cal forward Theo Robertson has resurfaced as a player-development coach for the Warriors, and several former Bears are in G League scouting or development roles, including Marcus Lee (Sioux Falls Skyforce), Roger Moute a Bidias (Santa Cruz Warriors) and Stephen Domingo (Lakeland Magic).
---
Golden (Bear) touch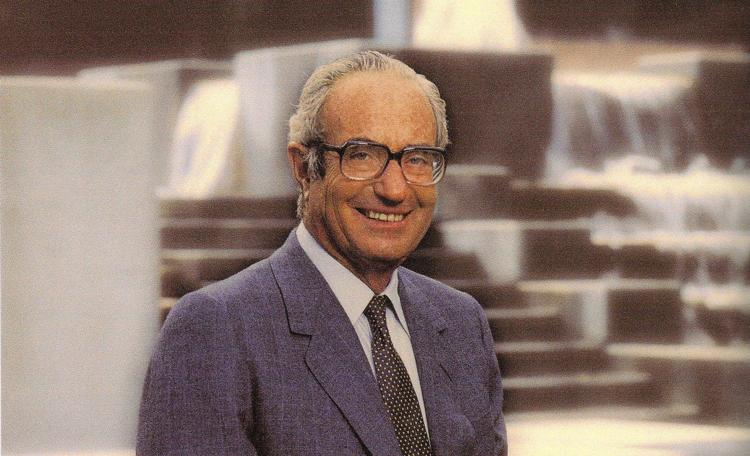 Anyone glad the Oakland A's never left the Bay Area — or even fans of Levi's jeans — can tip a cap to Walter Haas Jr.
A former Cal tennis player (class of 1937) whose name is now on Cal's basketball arena, Haas Jr. took over for his father of president and CEO of Levi Strauss & Co. in the 1950s. He also bought the Oakland A's from Charles O. Finley in 1980 for $12.7 million, after Finley nearly sold to owners who might move them from the East Bay, including Denver oilman Marvin Davis.
"I'm having to leave because of the idiotic, astronomical, unjustified, salaries today," Finley said upon announcing the sale. "But I don't think I could leave the team in better hands."
Under Haas' ownership, the A's won five division titles and the 1989 World Series championship, and a trophy case of Haas' achievements with the A's and Levi's is in a booster dining area in Haas Pavilion.
In return, Haas left Cal not only with donations but also with some passionate words for the university that are etched on the wall in the dining room.
"My heart skips a beat every time I hear the Cal marching band strike up our sturdy Golden Bear," Haas is quoted as saying.
---
The big number
730
Approximate maximum radius, in miles, from the UA campus that the Wildcats will play all their remaining games through the Pac-12 Tournament.
---
Check out our special e-edition here:
---
Contact sports reporter Bruce Pascoe at 573-4146 or bpascoe@tucson.com. On Twitter @brucepascoe